An Easy Homemade Ramen Recipe
Gourmet ramen is a favorite treat of mine that I rarely think to make myself–it just seems a little intimidating to me sometimes. But sure enough, it's much easier than you might imagine. Plus: You can substitute or add ingredients to personalize it and create your favorite flavor combinations. This one is made with pork and packed with bright toppings like green onion, cilantro, and kimchi–and it's perfect with a glass of La Crema Pinot Gris.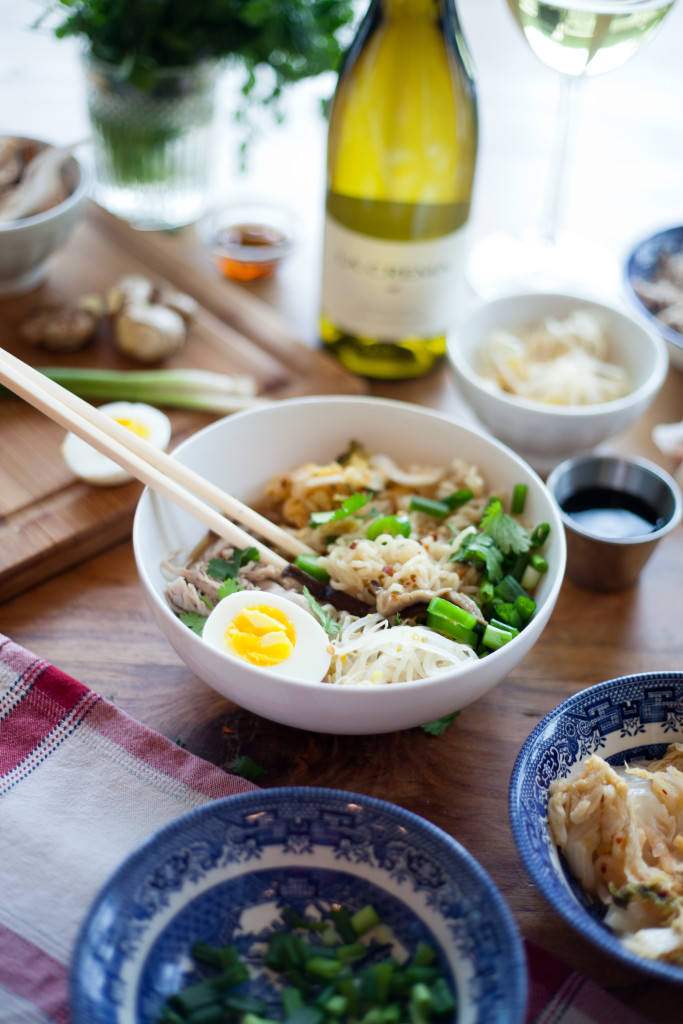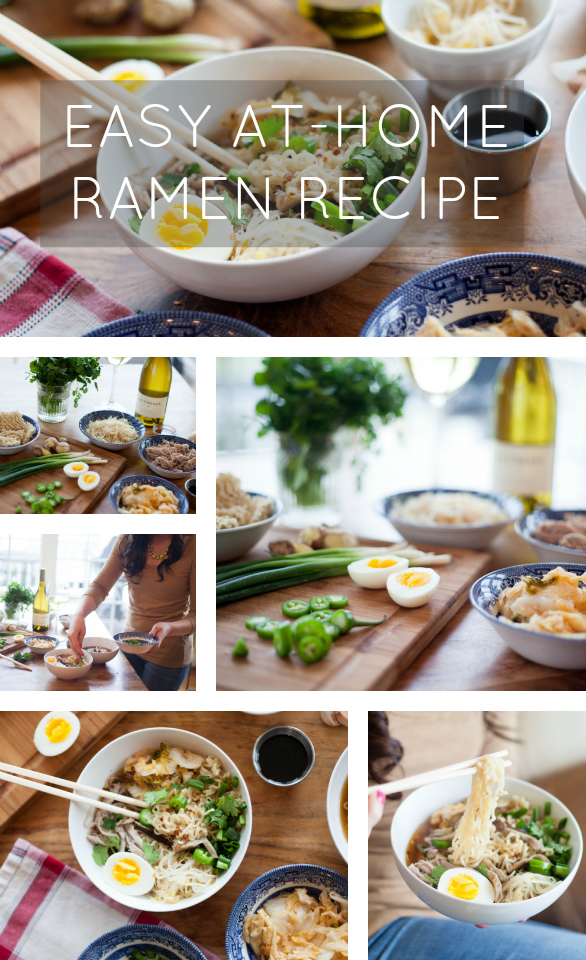 An Easy Homemade Ramen Recipe
Serves: 4-6
Ingredients
1 pound pork–either pork tenderloin or pork loin
6-8 cups water
1 tablespoon salt
1 1/2 tablespoons sesame oil
2 tablespoons sake
5 tablespoons of soy sauce
2 bunches of green onion–1 1/2 for the broth and the other half for garnish
About 2 ounces of fresh ginger root, sliced
4 cloves of garlic, crushed
2-3 packages ramen noodles (instant is fine)
Toppings: eggs, bean sprouts, kimchi, sliced jalapeños, green onion, cilantro
Note: You can easily make this recipe gluten-free by substituting regular noodles and soy sauce for a gluten-free variety
Instructions
Season pork with salt and refrigerate overnight.
Remove pork from the refrigerator and place in a large pot on the stove. Add green onion, ginger, and garlic to a pot with the six to eight cups of water. This is the start of your broth. Bring everything to a boil before simmering for at least two hours.
While the broth is going, prepare all of your toppings–soft boil the eggs slice the jalapeños and the rest of the onions, etc. I like to put everything out in little bowls so people can customize their own bowl of ramen.
Prepare the noodles according to the package instructions, set aside.
Add the soy sauce, sesame oil and sake to the broth. Continue to simmer until ready to serve.
Remove the pork and slice or shred it.
To serve, fill bowls with noodles and ladle broth over them. Add toppings (including pork)
Pour a few glasses of La Crema Pinot Gris, and enjoy!