Fresh Prince of Brunch: Spring Greens, Edible Flowers & Poached Eggs
There are no cameos in this recipe, but I promise you this salad will be as big as a showstopper as Carlton's famous dance. Last week I stopped by the farmers market (after a long winter hiatus) and I was super happy to find a whole bounty of produce that wasn't just comprised of beets and turnips (honestly, one can only eat so much of that). So, logically I loaded up my basket – well, it was more like my laptop bag – and ran back home to mix up some brunch that screams "SPRING!!"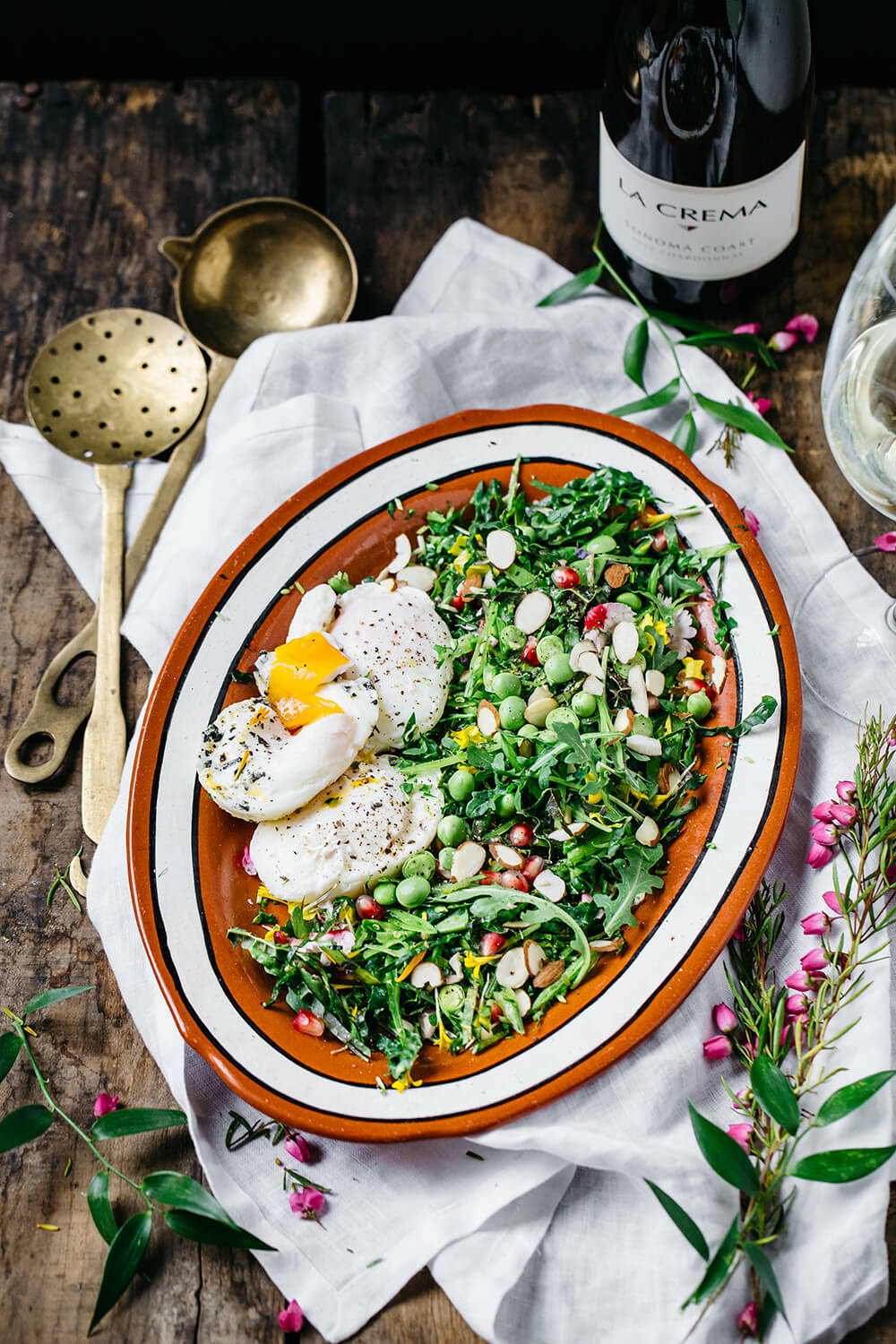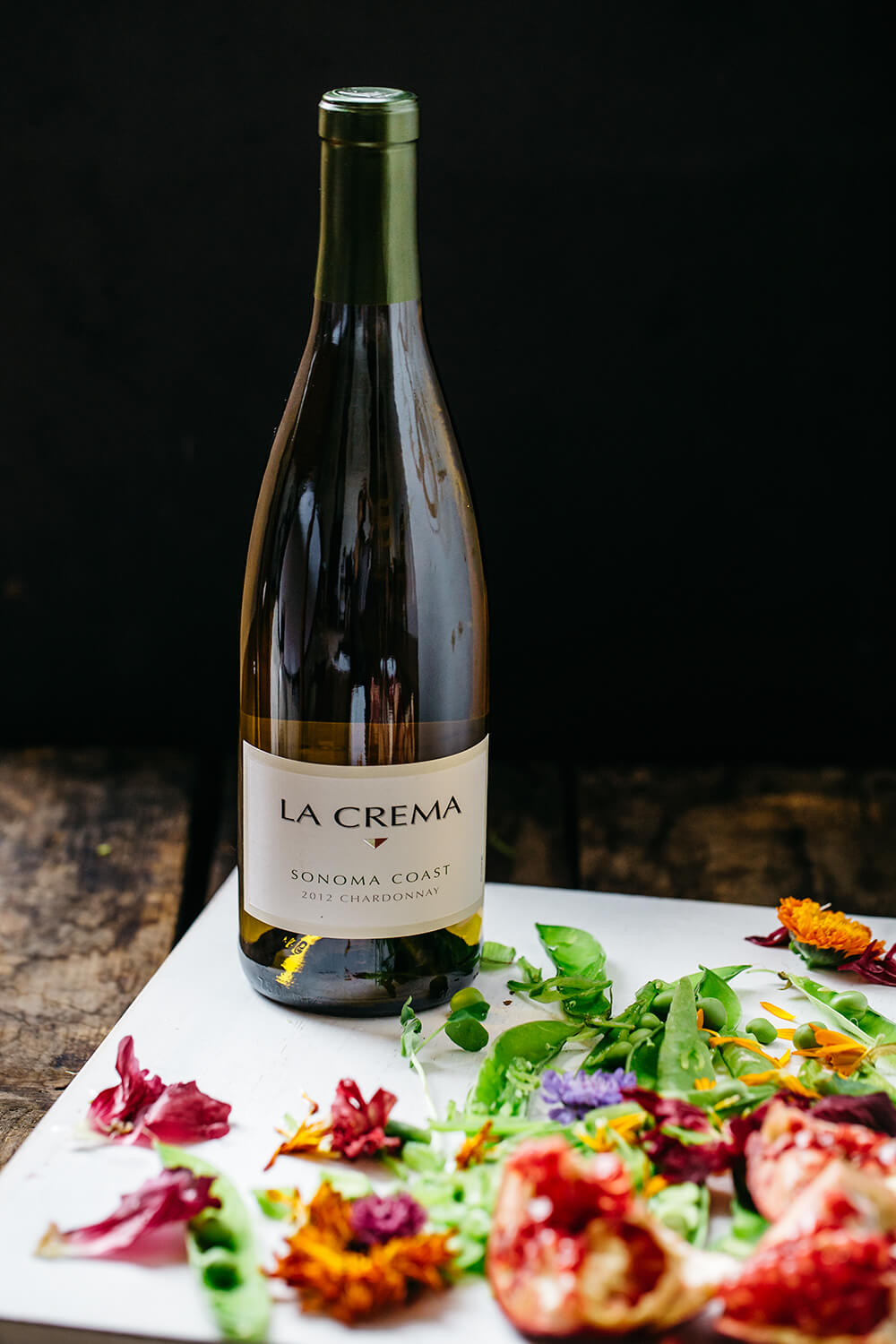 I was super excited to find some edible flowers — they are my JAM, but so hard to find! You wouldn't believe it, but many flowers are edible, but get sprayed with a bunch of crap to keep them fresh for the markets, so yeah, I'm not making pesticide salad (haha).
Usually farmers markets and other natural food stores carry them and given their popularity, they go quick. If you have a buddy that works at any of these stores, ask him to ping you whenever there's a fresh shipment. Pay him in brunch and he won't be able to resist!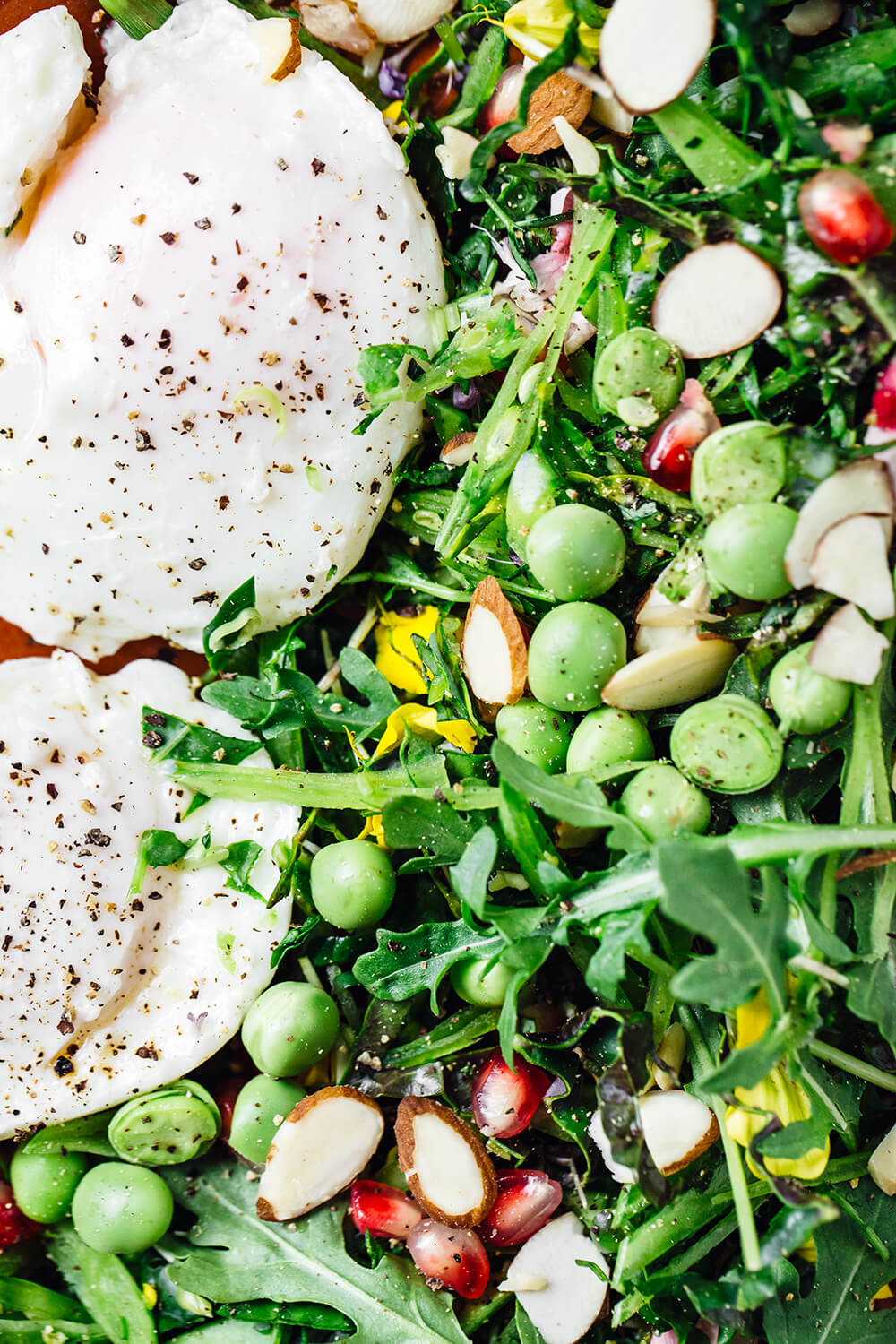 Ok so now for the recipe — once again I do not intend to spend 3 hours in the kitchen, especially for brunch, so, it's just a bunch of chopping, some boiling, some whisking, and shazam! Your salad will be done.
You can make this dish for one or for a crowd and it looks super pretty, so you'll definitely get all the compliments.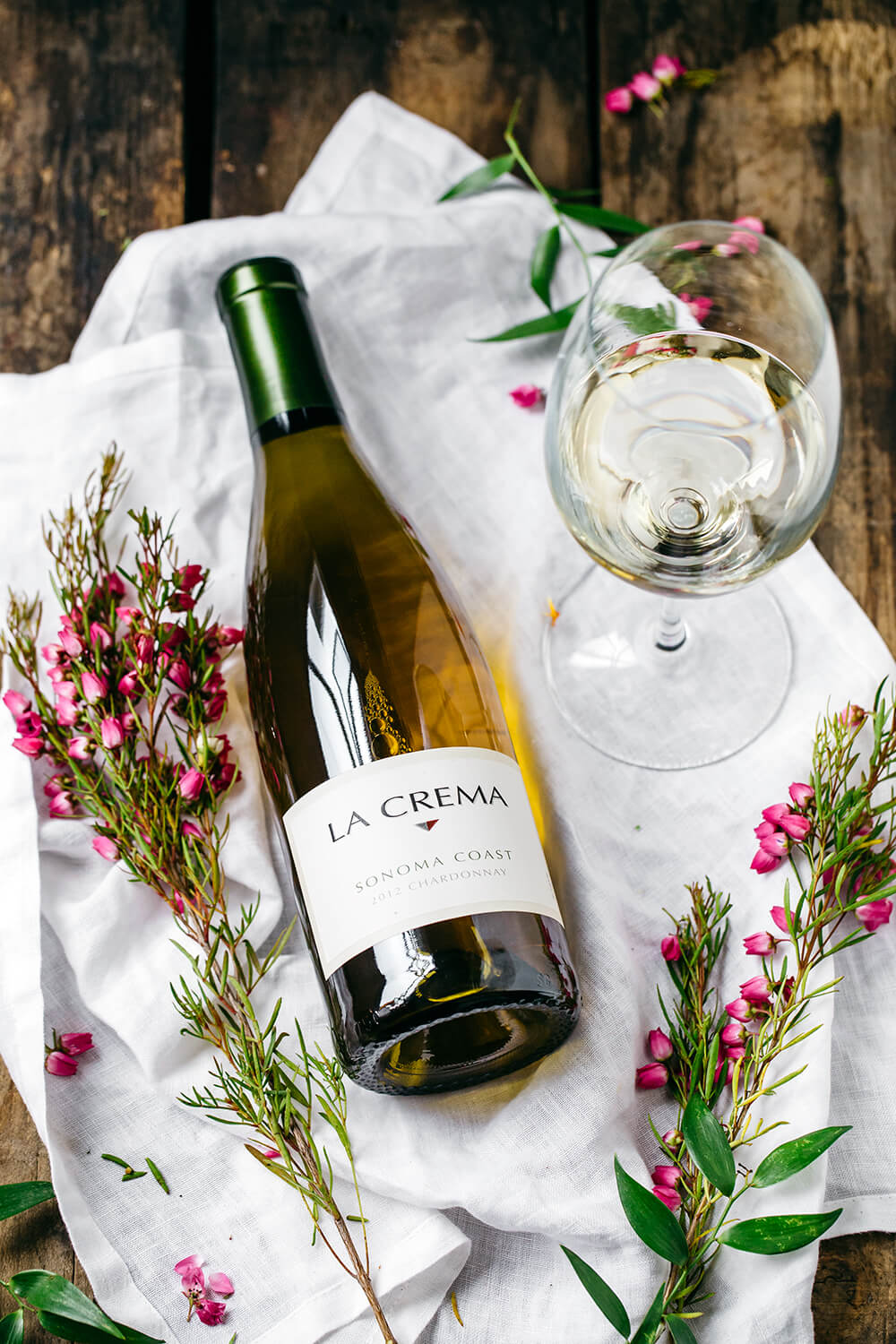 This salad goes perfect with a glass of Sonoma Coast Chardonnay. You need something delicate, crisp, and fresh to not overpower the dish, so this wine is your best bet. Both, the wine and the salad have floral notes that will leave you feeling like you are rolling down a hill a-la 'the sound of music.'
Let's get our flower power on!
Fresh Prince of Brunch: Spring Greens, Edible Flowers & Poached Eggs
Author: Gabriel Cabrera
Serves: 4 to 6
Ingredients
For the salad
1 bunch kale, shredded
1 small pack pea shoots, finely sliced
1/2 lb snow peas, thinly sliced
1/2 lb fresh peas
1 handful pansies
1 handful dandelion (note: you can use any edible flower you like, but just keep in mind some of them are more bitter than others)
5 green onions, thinly sliced
1 jalapeño pepper, thinly sliced
For the vinaigrette
1/4 cup olive oil
3 tablespoons apple cider vinegar
1 tablespoon lemon juice
1 teaspoon sesame oil
Salt and pepper to taste
8 large eggs
Instructions
Combine all the veggies and flowers in a bowl and set aside.
Combine all the vinaigrette ingredients and set aside.
Put a pot of water on the stove and bring it to a simmer, add a splash of white wine or apple cider vinegar and some salt. Swirl the water and crack a couple of the eggs and poach to desired doneness. Place cooked eggs on a plate. Repeat the process for all the eggs
Just before serving toss the salad with the vinaigrette and you're good to go. Place the dressed salad on a platter and top with eggs.
Super easy no? I added some pomegranate seeds because why not, it looks pretty and it adds an little somethin' somethin'.
Enjoy!