Create Your Own Crostini Bar
Pulling together a few great cheeses, fruits & staples, you can create a crostini bar, perfect for pairing with wine.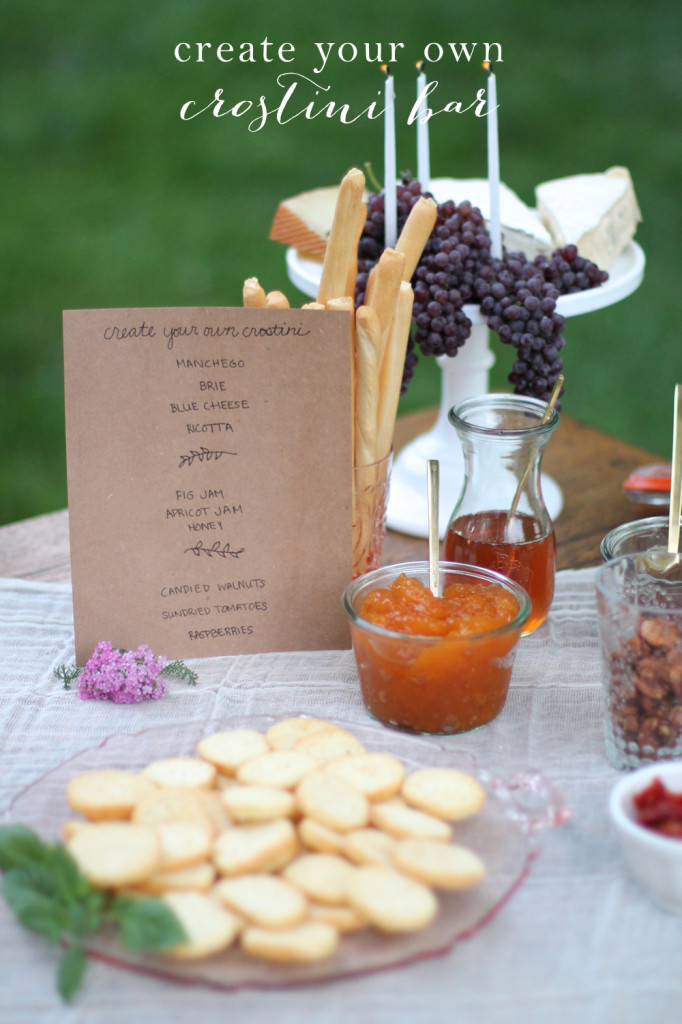 For most gatherings, we have weeks to plan & prepare for guests. Sometimes, however, you just want to take advantage of beautiful weather & a free evening at home to host friends or neighbors – especially in fall! It's one of the most picturesque & enjoyable times of the year.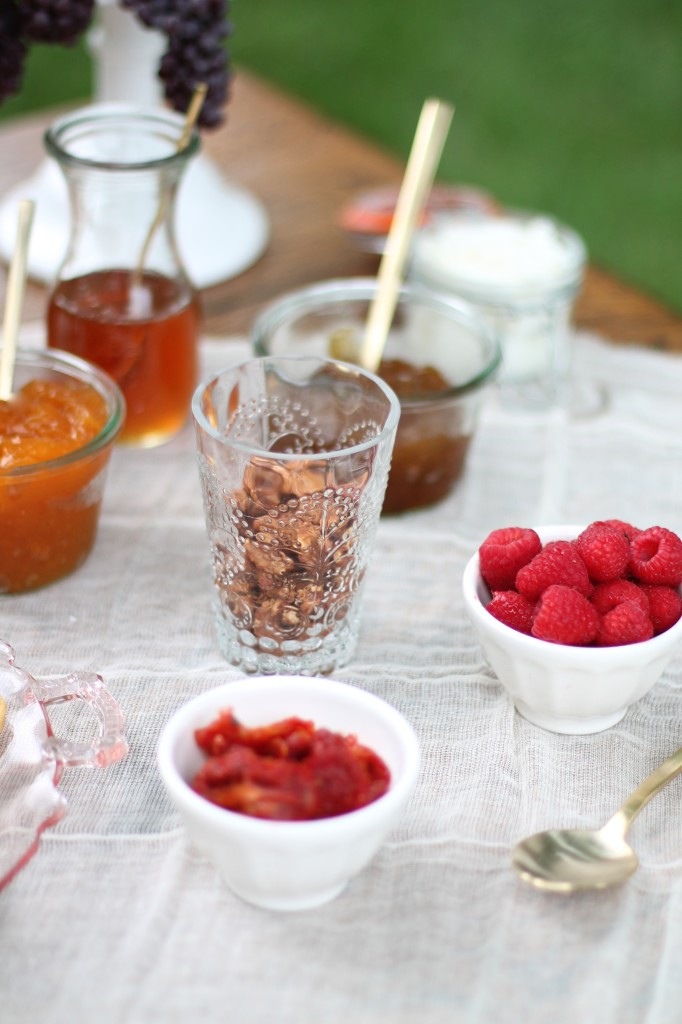 For easy entertaining, I pulled from things I already have including cheesecloth for a table cloth that is disposable & glassware for nuts & breadsticks.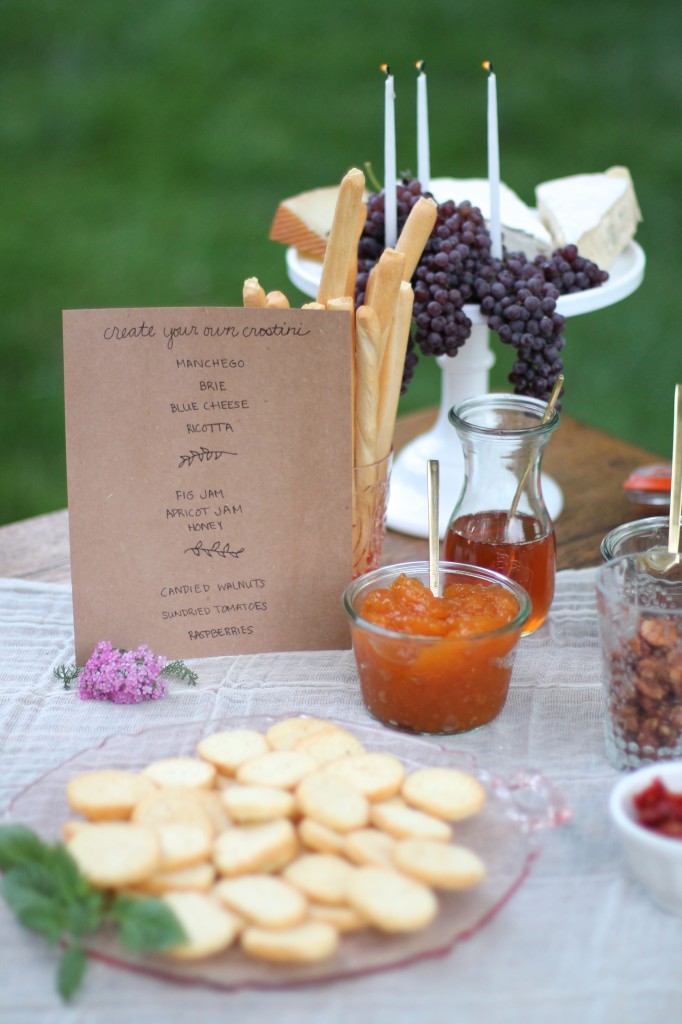 A piece of card stock leaned up against a glass serves as a menu for guests to create their own crostinis. A snip from the garden adorns the menu for added decor. The "cheese plate" doubles as a centerpiece with champagne grapes draped over the edge & a few candles nestled in. There's no need for a fussy flower arrangement!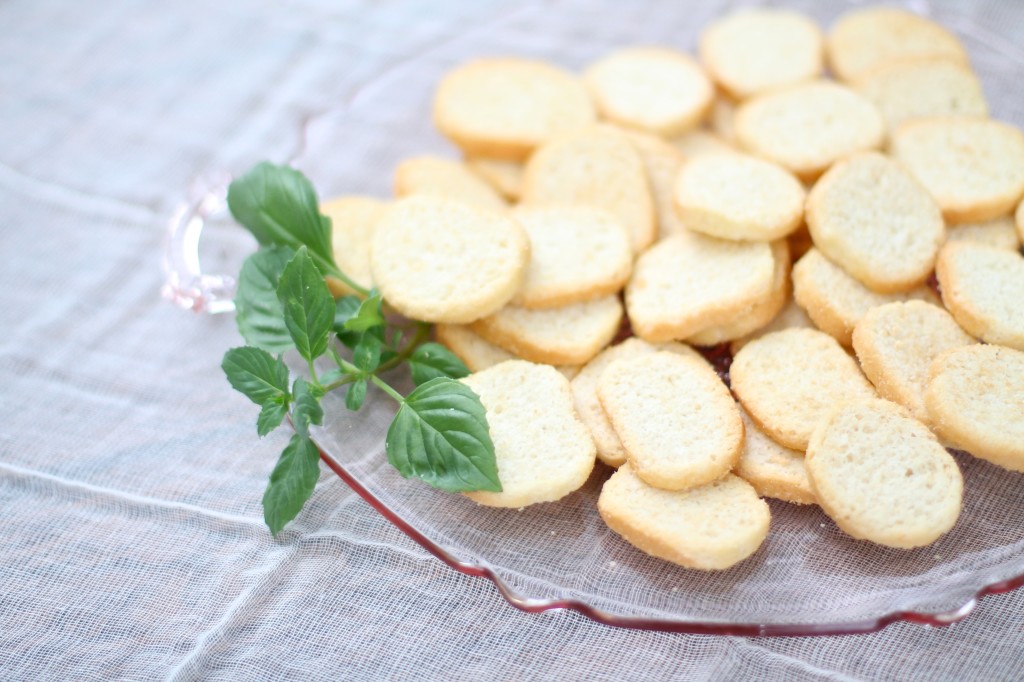 I used a sprig of mint to garnish the crostini platter.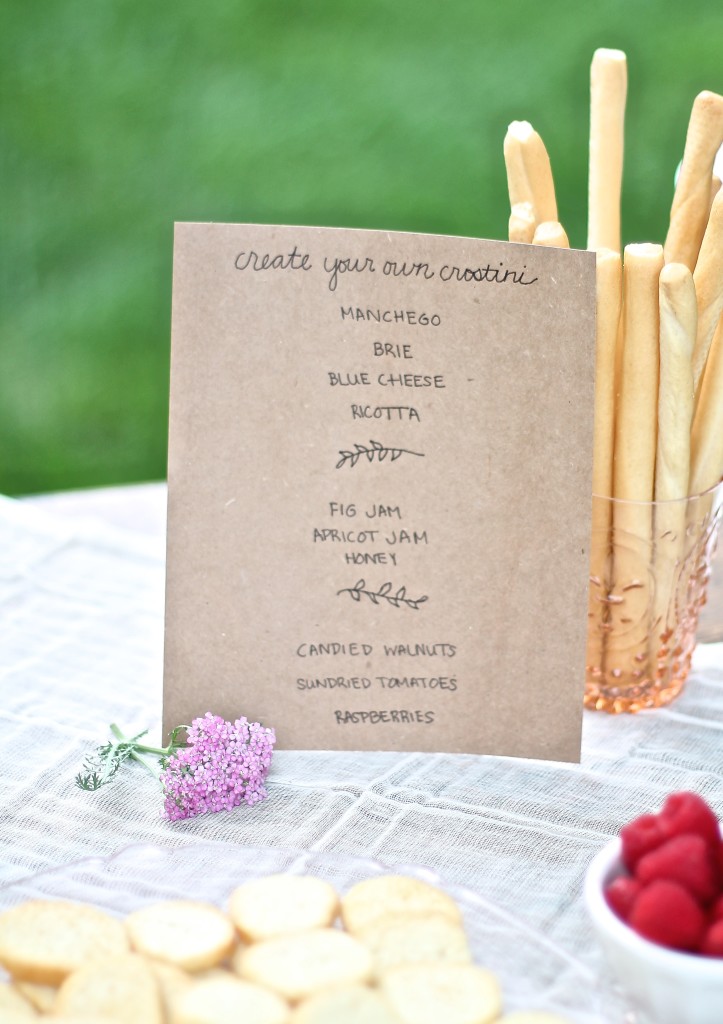 Serve a variety of cheeses, jams, honey, nuts & fruits for guests to create their own favorite combinations. I always enjoy seeing what guests love & trying new things myself!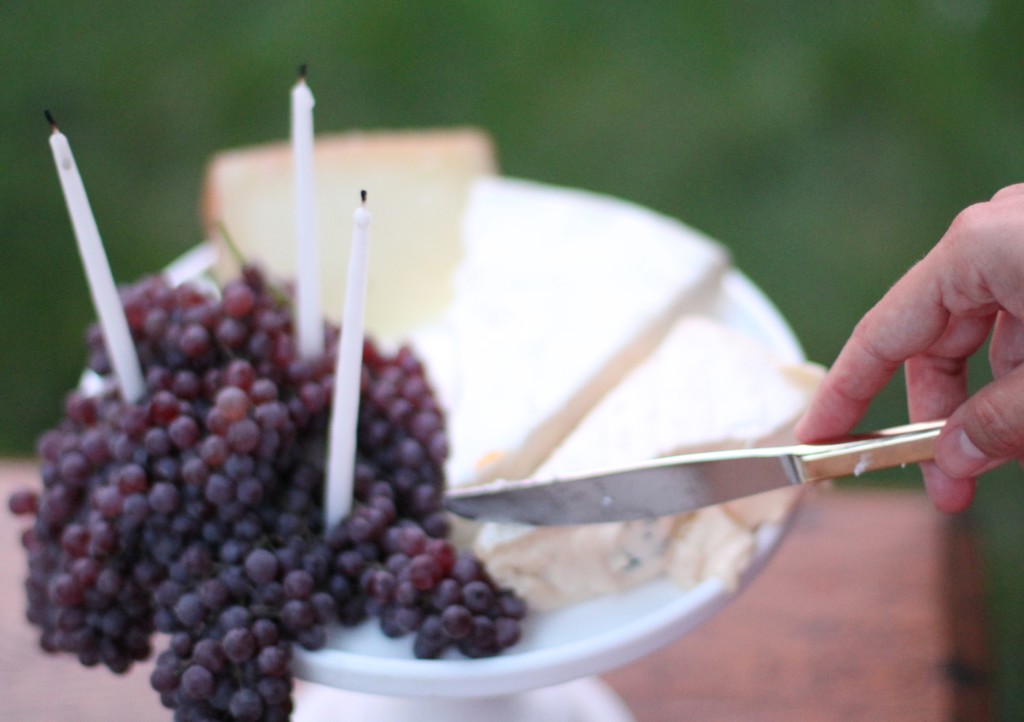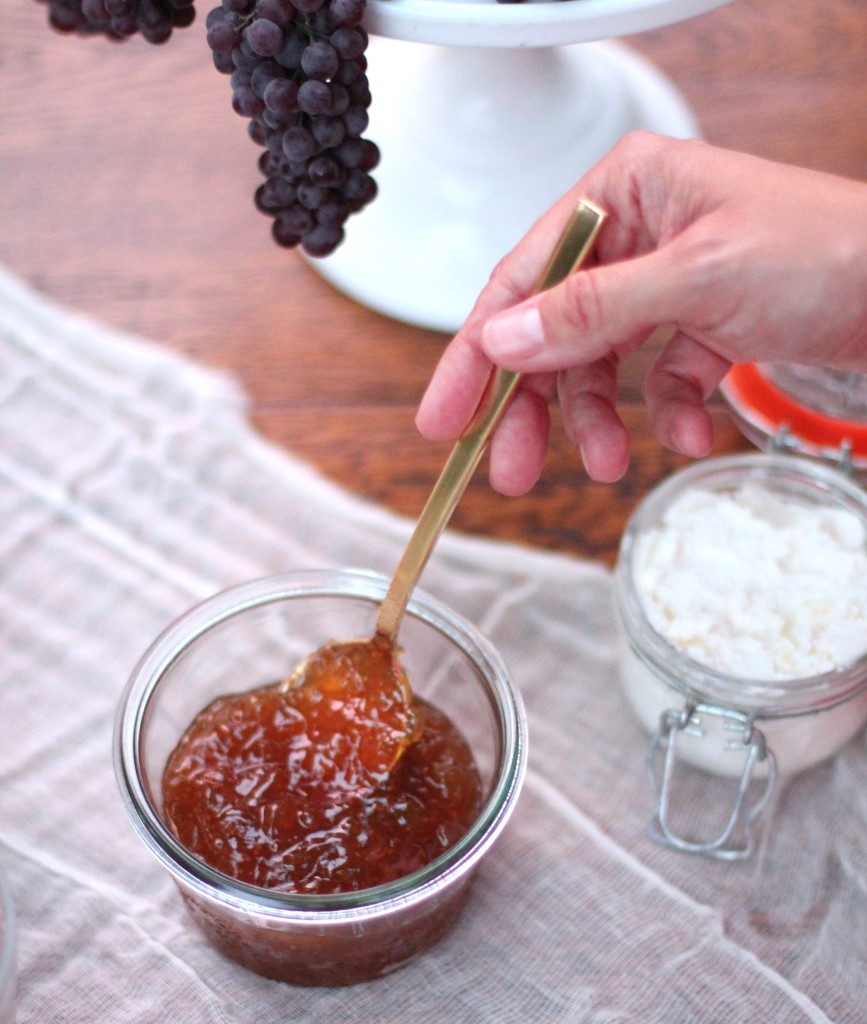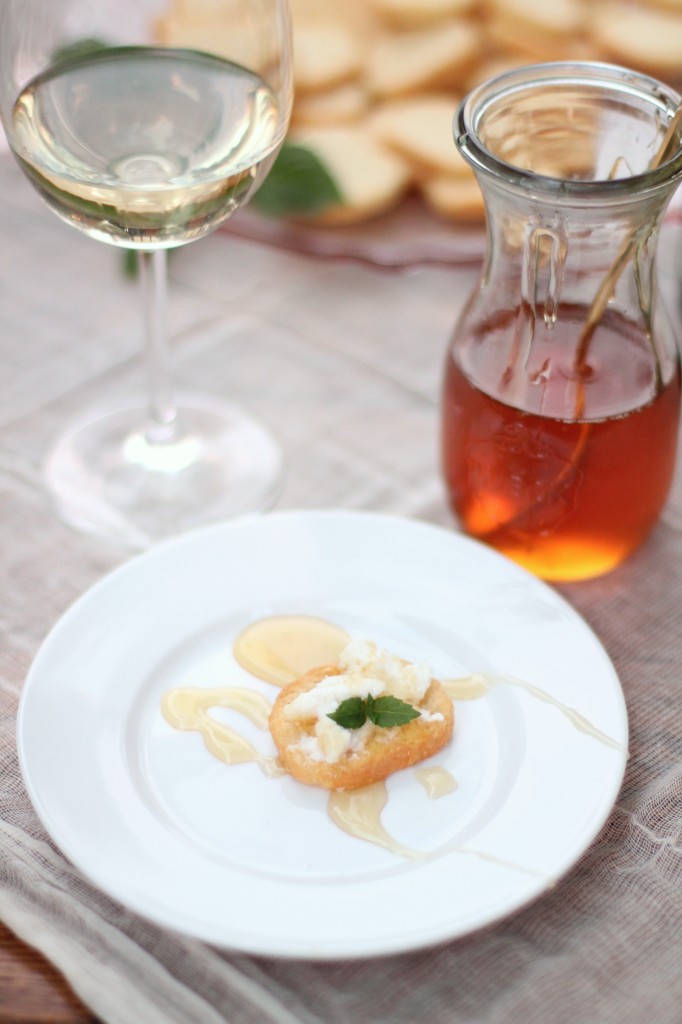 Above is a ricotta, honey & mint crostini, a delightfully sweet pairing. For more creative crostini ideas, visit Waiting on Martha's recent post Crostini 7 Ways.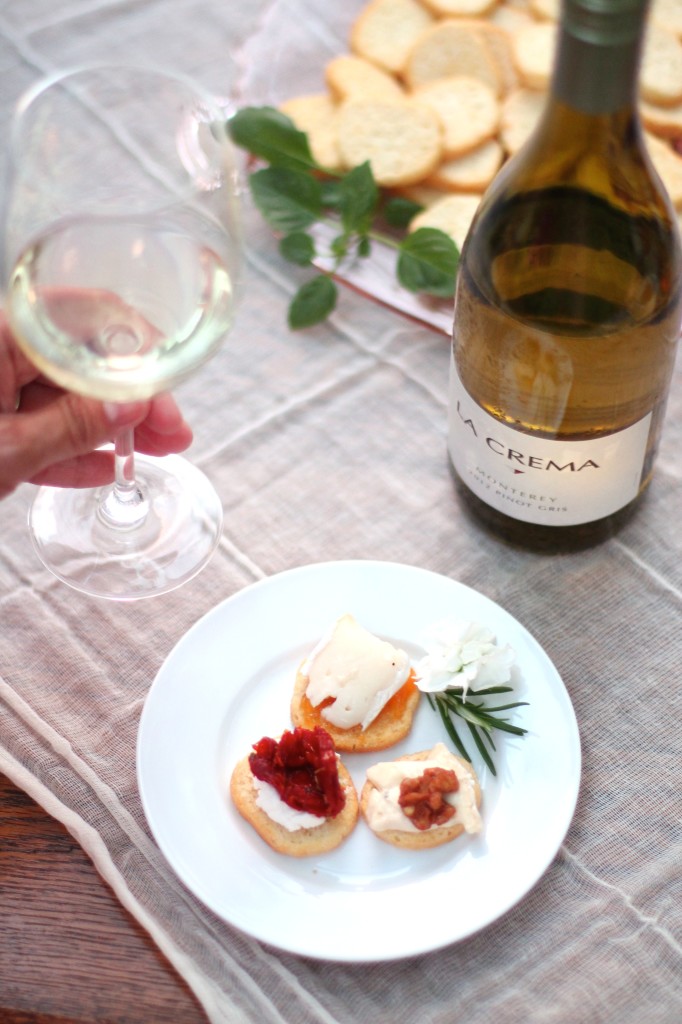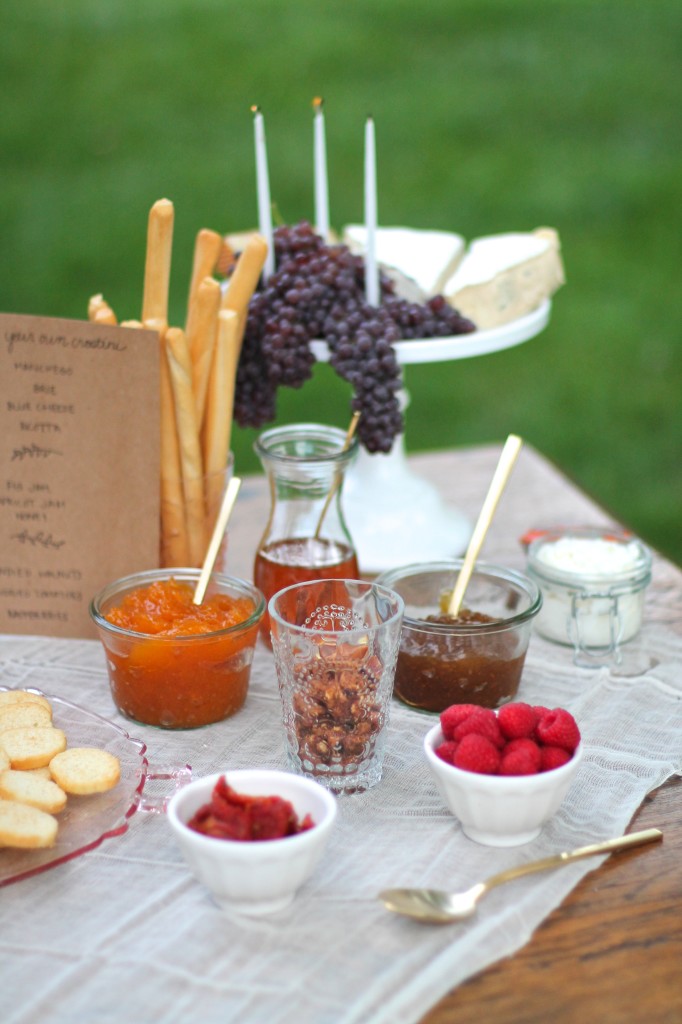 Have you joined the virtual winemaking community yet? It is not too late to have your voice heard on the next wine from La Crema. Stage 4, Barrel Type, is now open at http://vv.lacrema.com! Visit my blog to see more of this party.
Save this idea for later with the easy to pin image:
Julie Blanner