Three Recipes for Your Mardi Gras Celebration
Mardi Gras is February 9th this year, and what better way is there to celebrate than with some delicious, homemade southern dishes? When we think of New Orleans, we think of spicy and soul-warming gumbo loaded with shrimp and sausage; fresh and crispy cornbread straight out of the oven; and cool, creamy potato salad topped with bright and crisp scallions.
Pair everything up with our Willamette Valley Pinot Noir, Monterey Pinot Gris, or our festive Russian River Rosé; and you'll be ready to host a truly memorable Mardi Gras feast. All three recipes are listed below. Laissez les bons temps rouler!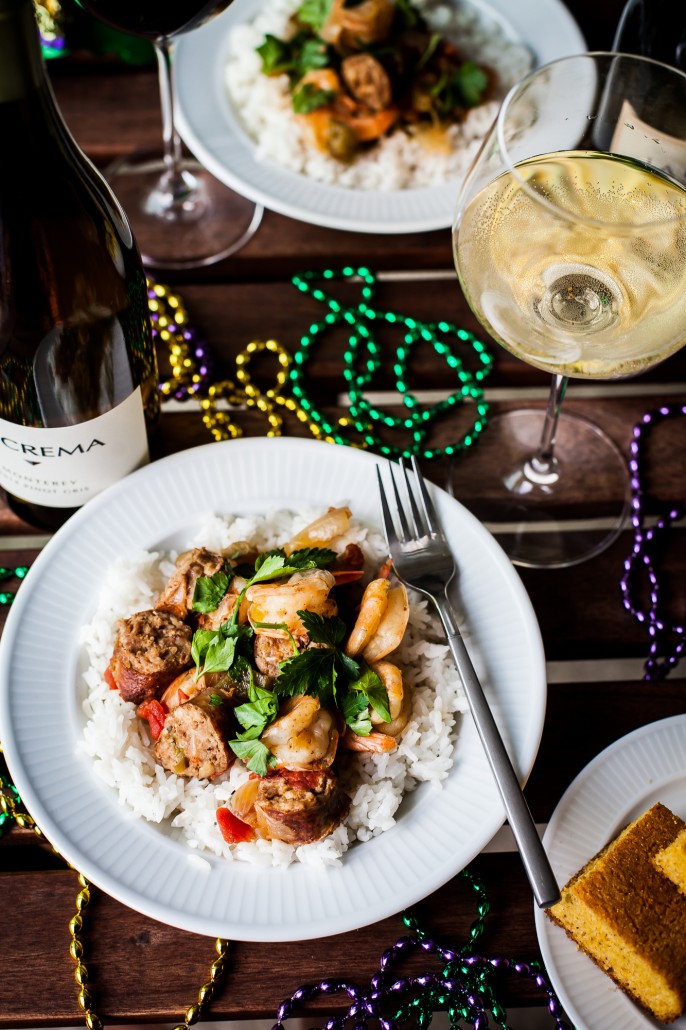 Shrimp and Sausage Gumbo
Author: Megan Flynn Peterson
Prep time:
Cook time:
Total time:
Serves: 6-8
This gumbo is gluten-free because we skipped the traditional roux, however if you want an authentic Louisiana gumbo, you'll need to start with flour and oil.
Ingredients
1 pound sausage, preferably andouille
1 pound of large shrimp
1 large onion
1 green bell pepper
2 ribs of celery
2 tablespoons Cajun seasoning
1 14.5-ounce can of diced tomatoes
About 4 cups of chicken broth
2 bay leaves
Salt and pepper, to taste
Fresh parsley, for garnish
Instructions
In a dutch oven, brown the sausage in olive oil over medium-high heat.
Once the sausage is cooked through, remove from the pan and let rest. Once they've cooled enough to handle, cut them into half-inch slices.
Add onion, bell pepper, celery, and Cajun seasoning. Sauté for five to seven minutes.
Add the (drained) diced tomatoes and stir. Once those are well-incorporated, add the chicken broth. Bring to a simmer and add the sausage back in.
Allow to simmer on low for at least 45 minutes. Add the shrimp last, since they cook very quickly.
Keep on low until ready to serve. Spoon it into bowls over rice (if desired) and top with a bit of chopped fresh parsley.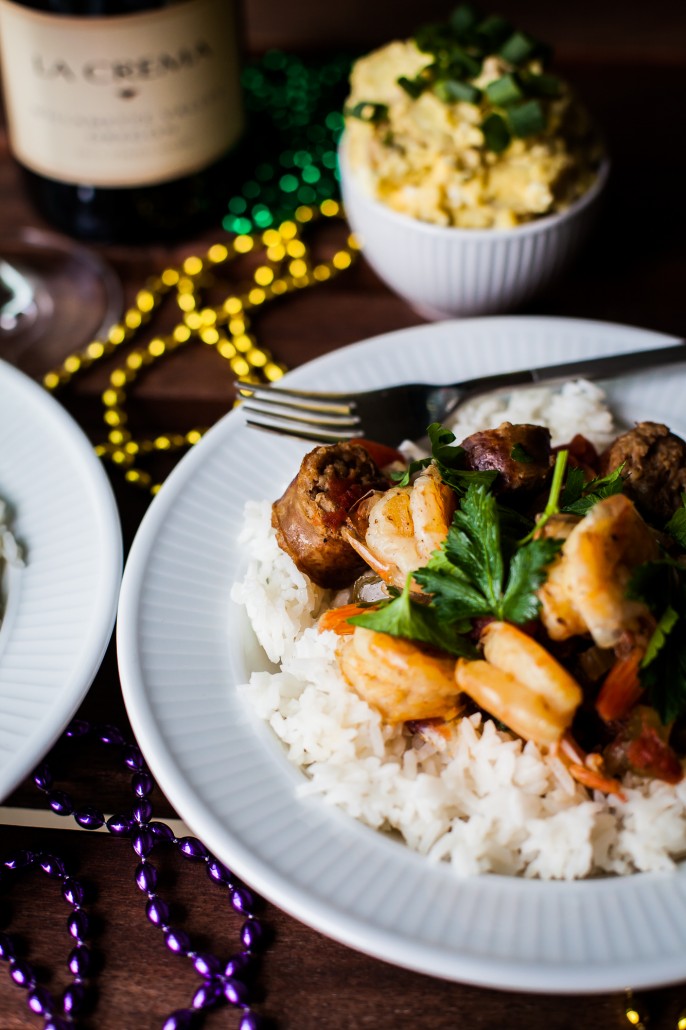 Southern-Style Cornbread
Author: Megan Flynn Peterson
Serves: 8
Ingredients
2 cups cornmeal
2 teaspoons baking powder
1/2 teaspoon baking soda
1 teaspoon salt
2 teaspoons sugar
2/3 cup boiling water
1 1/2 cups buttermilk
2 eggs, beaten
2 tablespoons melted butter
Instructions
Heat the oven to 450 degrees. Grease a baking dish and then place it in the oven to heat up while you mix your batter.
In one bowl, mix 1 1/3 cups of the cornmeal with the baking soda, baking powder, salt, and sugar.
In a larger bowl, mix the rest of the cornmeal with the boiling water. Stir until smooth and add the buttermilk, then the eggs, then the butter.
Slowly add the dry ingredients to the wet mixture and stir.
Carefully remove the hot baking dish and pour the batter into it. Bake for 20 minutes, or until the top is golden brown.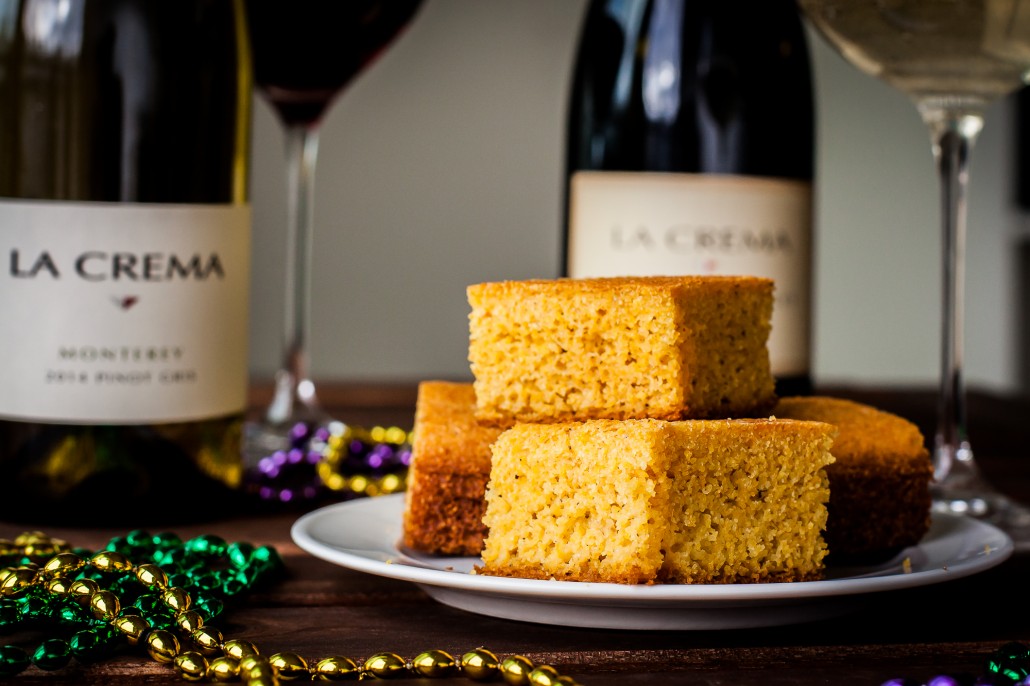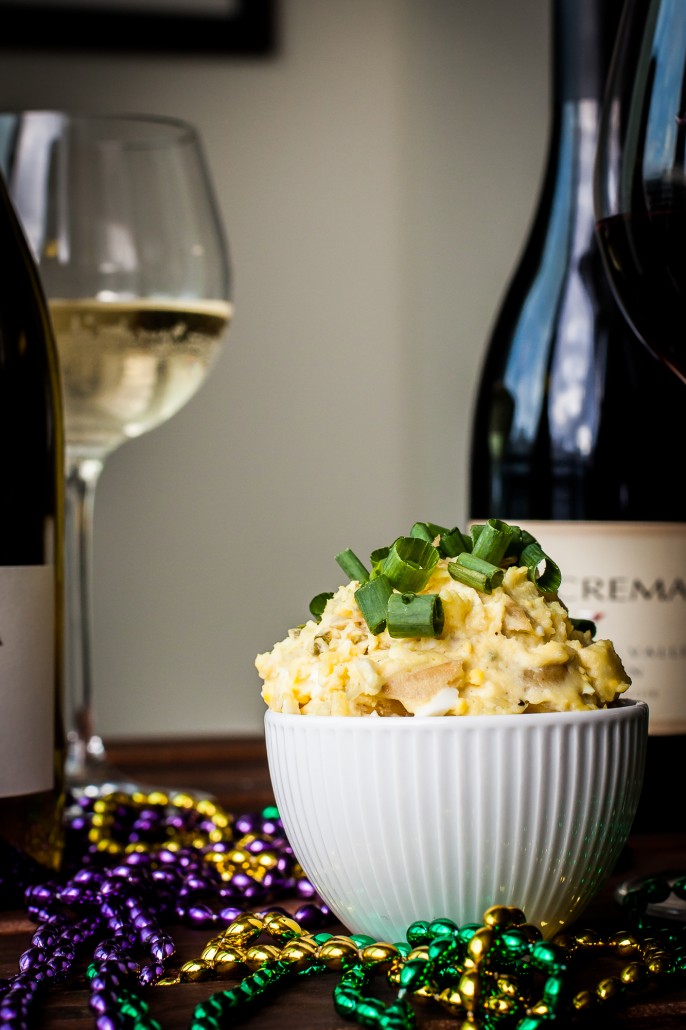 Louisiana Potato Salad
Author: Megan Flynn Peterson
Prep time:
Cook time:
Total time:
Serves: 8
This recipe was inspired by a New Orleans potato salad recipe. People often spoon this salad right into their gumbo, so feel free to try it that way instead of over rice! Enjoy!
Ingredients
1 1/2-2 pounds of white potatoes
3/4 cup mayonnaise
1/2 tablespoon cayenne powder (or more, if you like it spicy!)
2 tablespoons relish (sweet or dill)
1 tablespoon yellow mustard
3 hard-boiled eggs, chopped
Salt and pepper, to taste
Chopped green onions, for garnish
Instructions
Chop potatoes into one-inch pieces and boil in a large pot of water for about 18 minutes, or until fork-tender.
Drain and place the potatoes in a large bowl. Mash them with a large fork or spoon and allow to cool slightly (not too much–you still want it to be warm when you add the rest of the ingredients).
Add the mayo, cayenne, relish, mustard, chopped eggs, and season with salt and pepper. Mix well.
Keep in the refrigerator until ready to serve and garnish with scallions.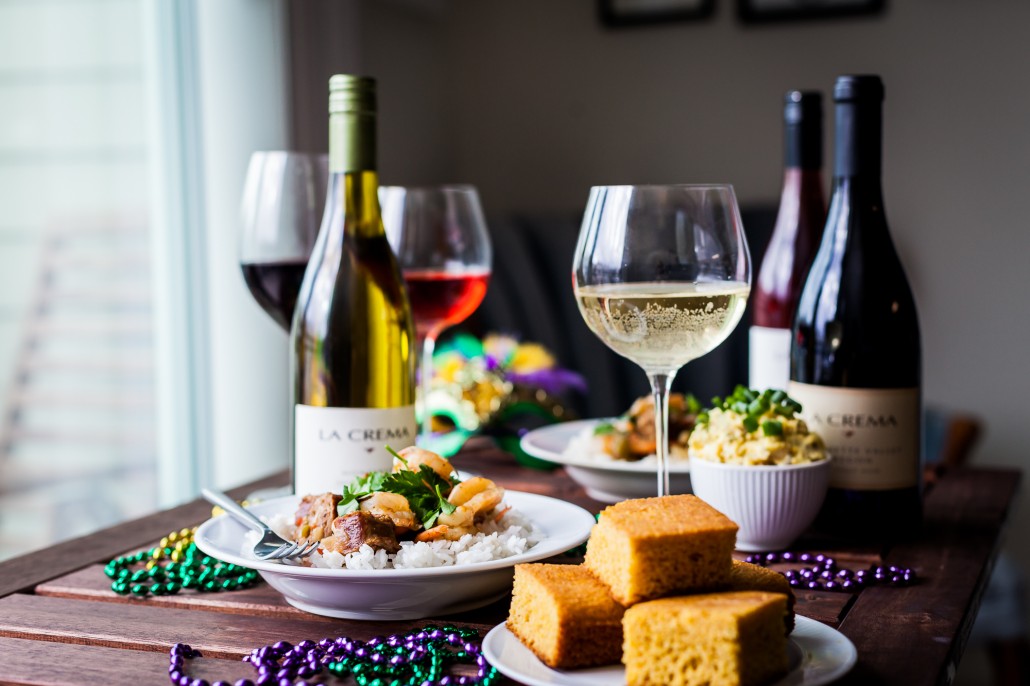 Photos by Rémy Thurston.