Tony Awards Bingo
We all love playing games during award shows. And if you are planning on watching the 69th annual Tony Awards on Sunday, this fun, free downloadable Tony Awards bingo game will bring some friendly competition to the evening.
Here's how it works, distribute one of the four bingo cards to your guests and keep an eye on the show. The minute you see one of the moments described on the bingo card squares, mark it with an X. The first to clear a horizontal, vertical or diagonal row wins!
Click the below image to download: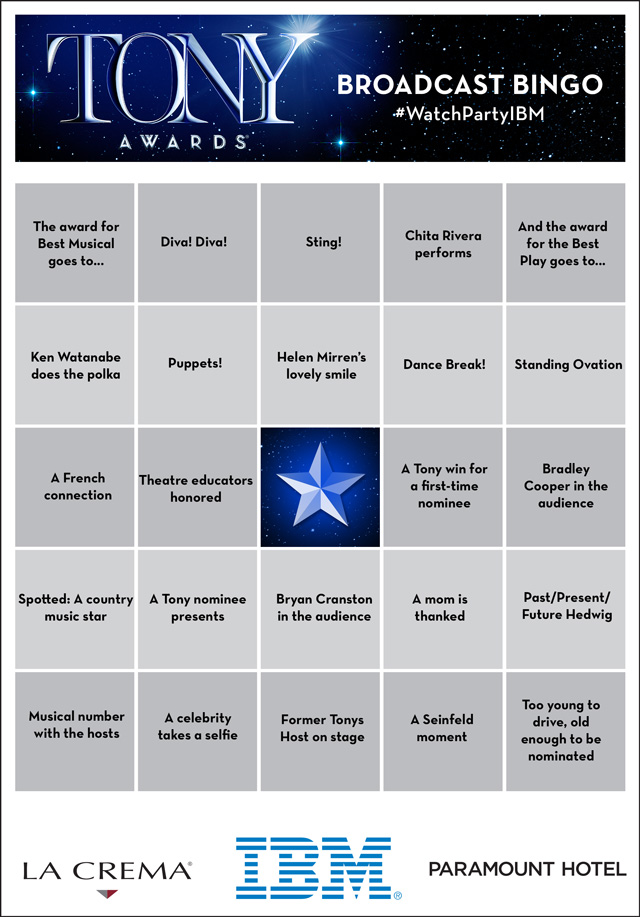 And as you all know, no evening of Tony Award watching is complete without a glass of La Crema Wine beside you. In fact we're the official wine of the 69th Annual Tony Awards.
Cheers and enjoy the evening of awards, performances and fun!