DIY: Wine Bottle Succulent Planters
Mother's Day is coming up and who doesn't love a handmade gift idea? I took a few empty La Crema bottles and, with the help of a glass cutter and my local plant nursery, turned them into mini succulent gardens.
These little succulent planters are great for Mother's Day—it's a fun craft to do together! They would also make a great housewarming or "just because" gift. Once I got the bottle cutting down, I couldn't stop making them! I've given four away already and have two more sprucing up my own home.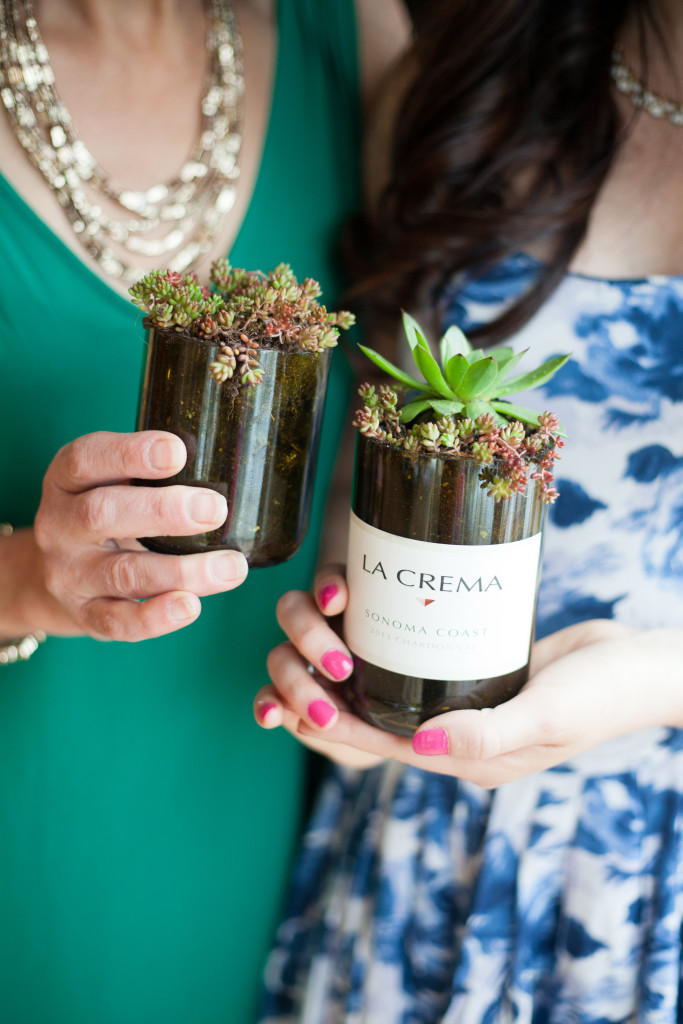 So grab your mom or a couple of friends, pour a few glasses of La Crema Chardonnay (you'll need the bottle!), and enjoy a lovely afternoon of crafting.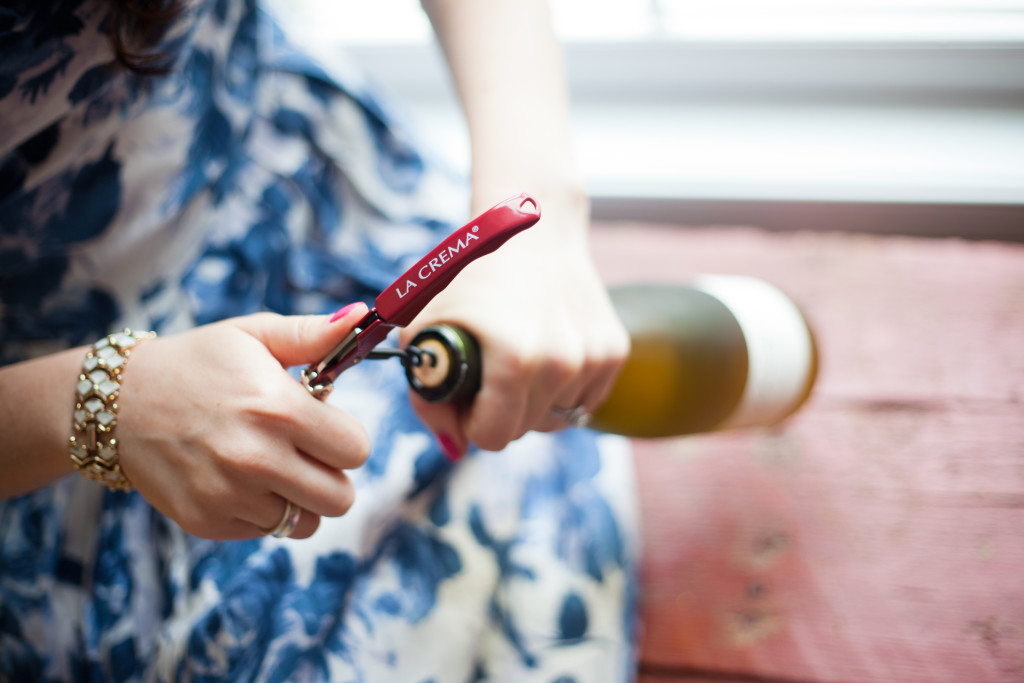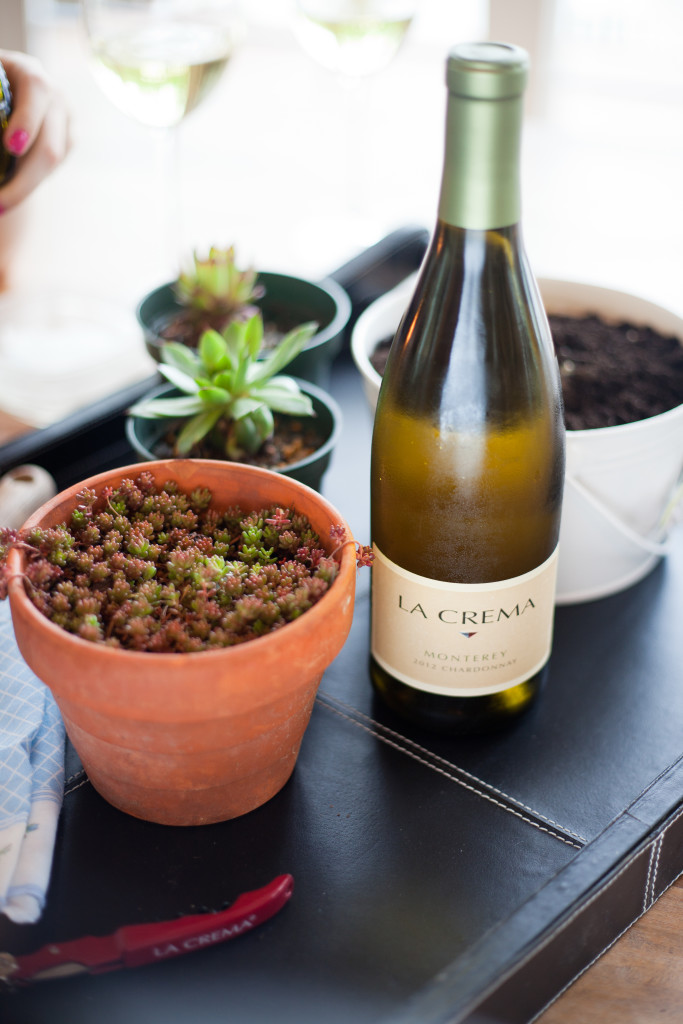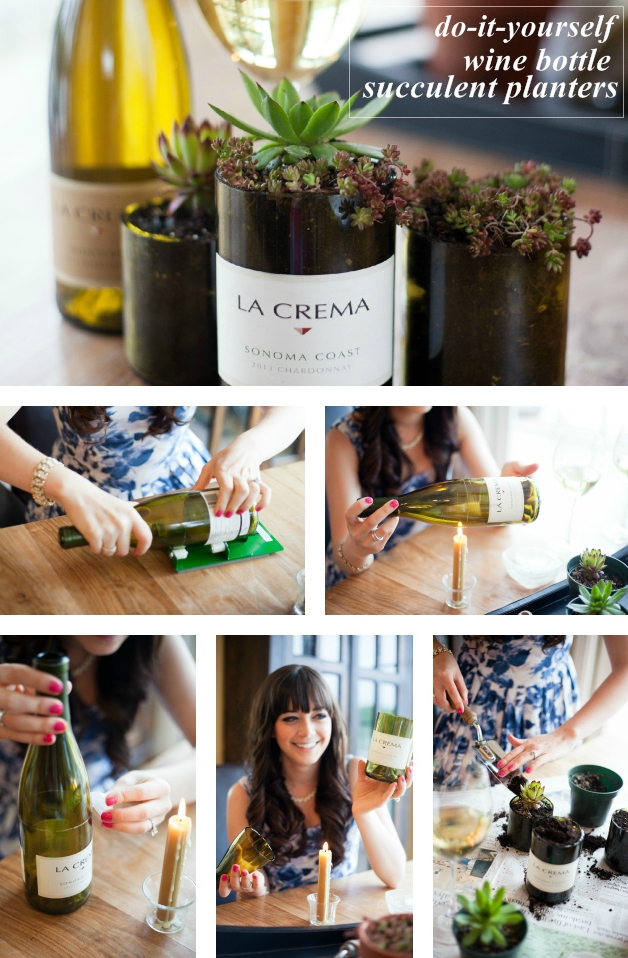 Supplies:
Glass cutter (I used this one), candle, ice cubes
Empty wine bottles (as many as possible–you'll need a few practice ones)
Potting soil
Succulent(s)
Instructions:
Follow the instructions on the glass cutter, but be extra patient–I almost gave up after trying a few bottles and having no luck.

If you're using the cutter that I linked to, you'll want to really take your time rotating the bottle over the flame. Test it with ice very briefly–if you don't hear any cracking or popping, wipe it dry and continue to heat.
You shouldn't have to pull the two sides apart–when it's ready, it'll crack cleanly without any force from you.
Each bottle can take up to ten minutes to pop open.

Scoop a little bit of potting soil into the base of your bottle and re-pot the succulent. Feel free to use a couple different ones to create a look that you really like, or just put one plant in each.
Add more soil so that the plant is well-supported and pat down.
Give it to someone you love (or keep it for yourself). Enjoy!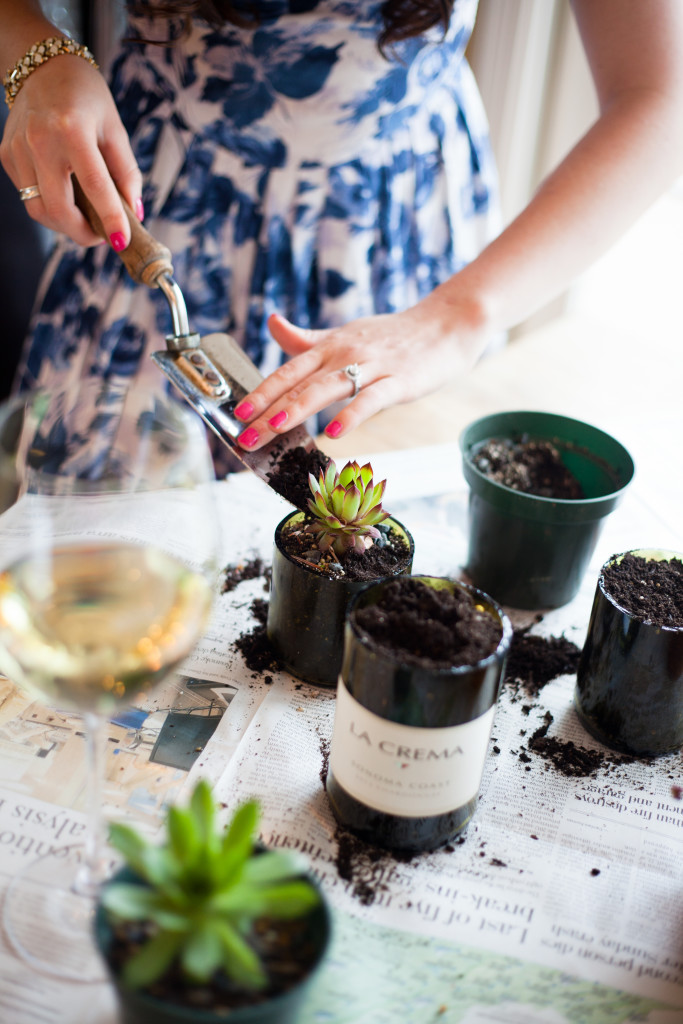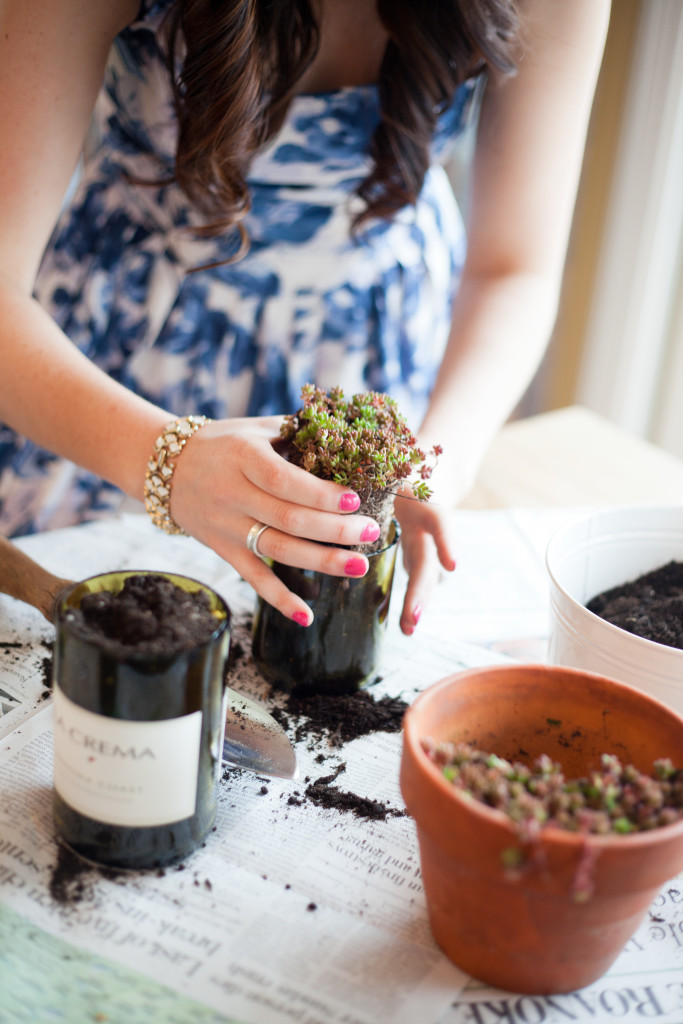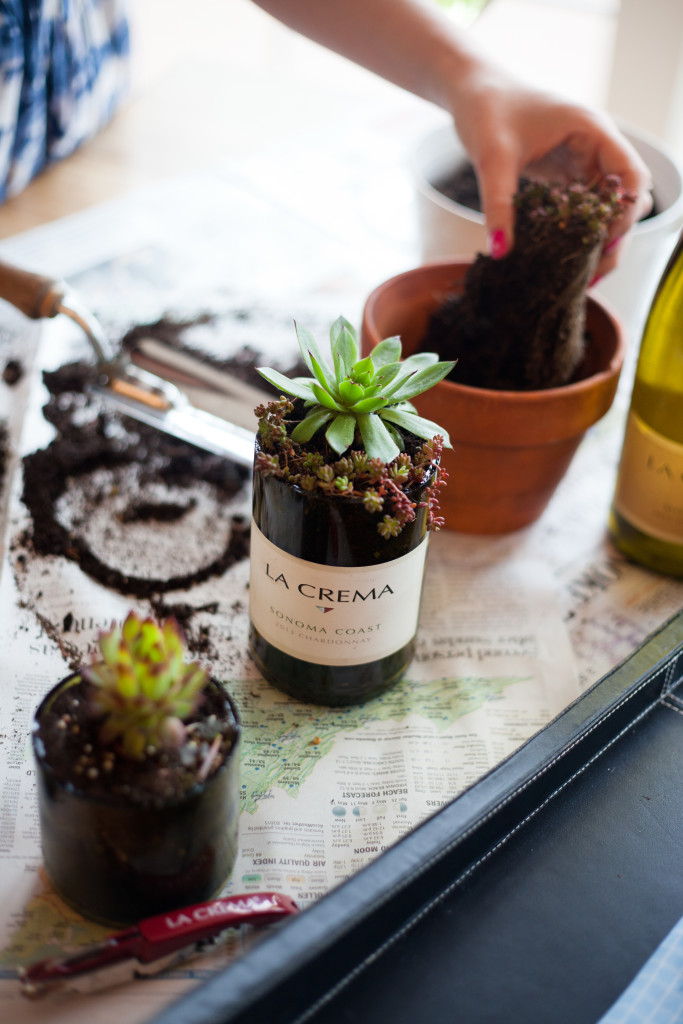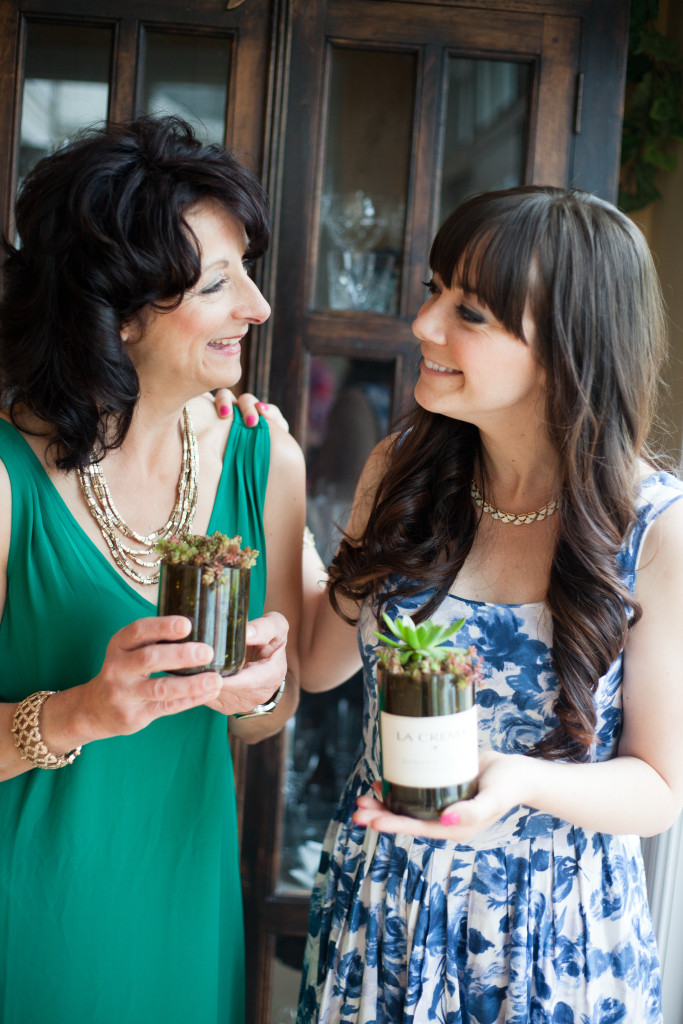 Photos by Sarah Gatrell.