Farm-to-Table Wine Tasting Brunch Party
Simple, elegant entertaining is an acquired skill, but something that I really strive to do more often. There is nothing more beautiful than fresh, farm-to-table fruits and vegetables, and simple dishes that center around local, sustainable ingredients.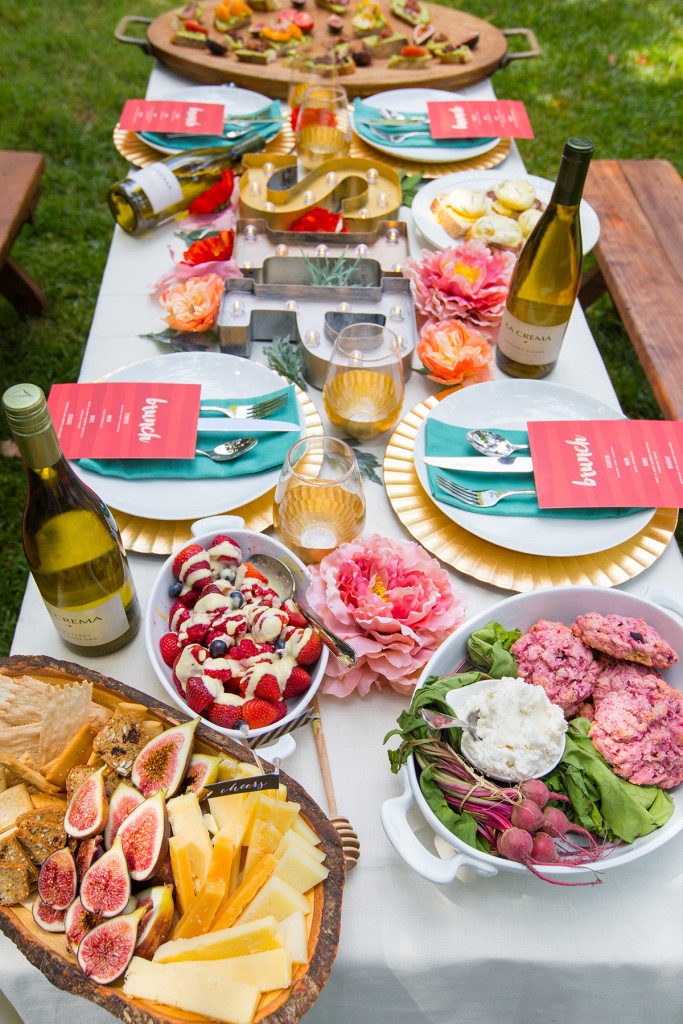 Recently, I joined Megan from Freckled Italian to bring a delicious series focused on comforting food and easy decor that are perfect for entertaining — whether a large group, a few friends, or just a romantic dinner. We will be sharing our Farm-to-Table at Home series throughout the fall here on La Crema, as well as Sweet C's Designs and Freckled Italian.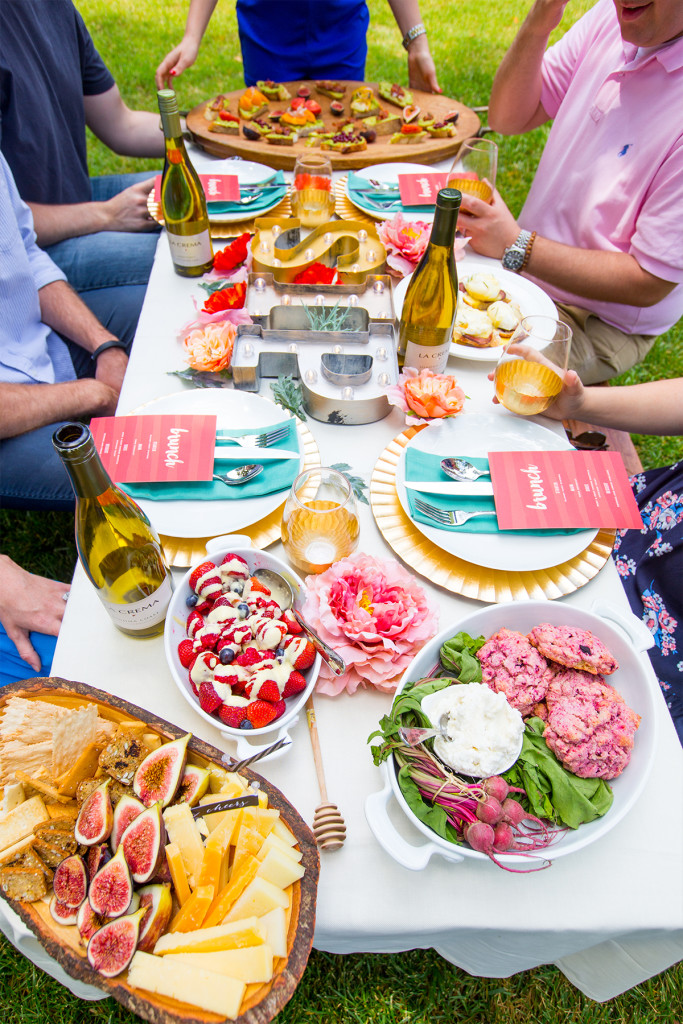 To start off the celebrations, Megan and I headed to La Crema's Estate in Sonoma County, CA to throw a gorgeous wine tasting brunch party, just steps from idyllic rows of vines. This brunch is something you can easily re-create in your own special setting, from a backyard or park close-by, or even inside.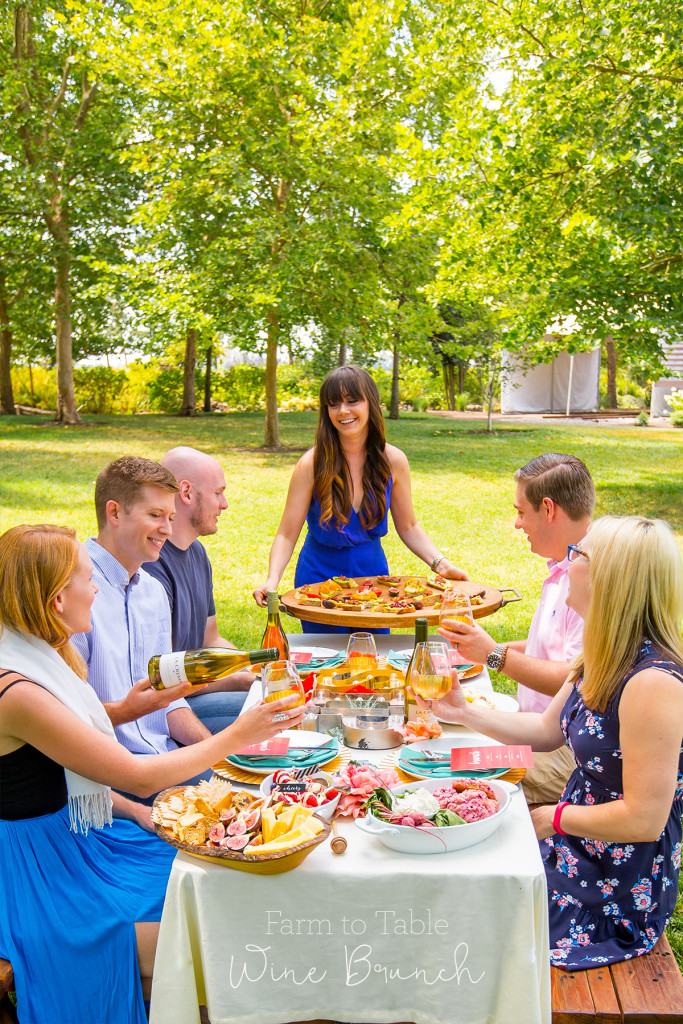 Tips to Keep it Simple: 
– Chill it out and warm it up. At parties, my default setting is to put wine on ice. While ice cools wine down fast, you don't want it too cold. Just remember that white wine is best slightly warmer than straight from the fridge, and reds shine when slightly chilled, not room temperature. Pre-chill your wines before the event — I like to wrap my white wine in a damp towel (or a pre-frozen wine sleeve — Le Creuset's are stylish and super easy to use) that has gone in the freezer for about 10 minutes to keep it cold (but not too cold).
– Opt for long tables. Whether picnic tables or even a long card table, long tables set the mood for a dramatic, social, and intimate occasion! Long tables are fun to decorate with different textures, and are perfect for passed dishes.
– Pass the plates! There is nothing more relaxed than family-style meals. This doesn't mean you need to skimp on presentation, but it is so much easier to present food in large bowls and encourage guests to create their own perfect meal versus plating each guest's food individually. It gets guests interacting, sharing, and talking, and it is visually compelling.
– Encourage guests to use all senses. From your party's decor, to the food and wine, your dinner party should encourage guests to use every sense! Pick bright colors with lots of textures not only in your decorations, but in your food. Find glasses that bring out the colors of the wine (I personally love gold embellished glasses as it compliments the amber glow of a white wine and dances across red wine in a magical way). Consider how the foods you set out smell next to each other (while I love a good stinky cheese, it can be off-putting when the aroma wafts near a sweet dessert or fish, for example.) Your decorations, wine, and food should all complement each other instead of showing each other up!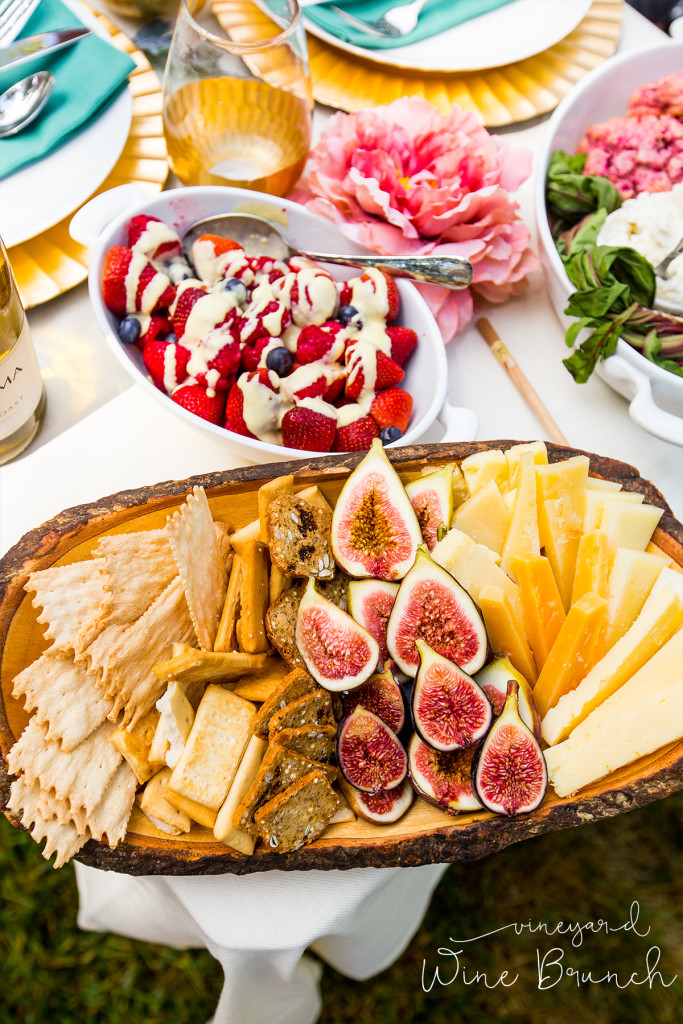 – Consider your location. If you are making food at home, it is easy to keep everything at a safe temperature for consumption. If you will be transporting it, be sure to pick foods that won't collapse or need to be at a hot or cold temperature. Be sure to pack heating elements or plenty of ice to be sure everything is safe to eat.
– Vary up your wine! For our brunch, we sampled La Crema's Sonoma Coast Chardonnay and Monterey Pinot Gris, as well as the stunning Bennett Valley Viognier which paired perfectly with our delicious brunch. I like to pour each guest multiple small size tasting glasses, so they can sample each varietal with the different foods. Ask guests to see how the flavor of the wine changes with certain foods, and which pairing they like best. It helps your guests really enjoy your meal, gets everyone talking, and allows you to find your own favorite picks!
– Make guests feel welcome. Simple touches like pre-printed menus, drink tags, and place cards make a stunning impact, and show that you really considered your guests in your presentation. We went with simple, stunning items from Minted for our brunch party.
– Serve delicious food! While wine is always the star of my parties, I always focus on the food. Food can bring out the intricacies of wine, and wine can help your food taste better! We've got you covered with some delicious, easy, and stunning recipes linked below, that will make any brunch party one your guests will remember. They are all incredibly easy, but so gorgeous, nobody has to know!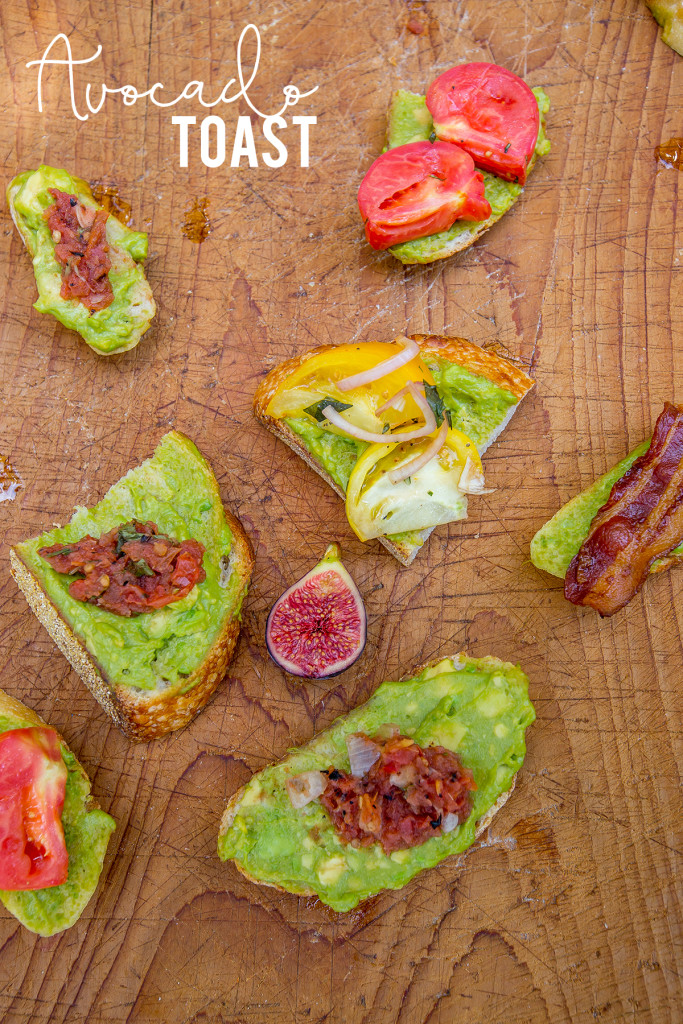 For more on our Farm-to-Table Wine Tasting Brunch Party, and full recipes, be sure to visit the rest of the posts in this series:
Decorating for an Outdoor Brunch Party 
Vintage Style Metal Marquee Light Centerpiece 
Mastering the Art of a Perfect Cheese Platter
And be sure to follow Sweet C's Designs and Freckled Italian for more behind the scenes and videos from our trip to La Crema!