Eggs Benedict for a Crowd
Anytime I'm out for brunch, I always order Eggs Benedict. It's brunch-y, delicious, and there's just something so luxurious about Hollandaise that I can never resist. For so long, Eggs Benedict was a dish that I reserved for special occasions or dining out, but about a year ago I gathered the nerve to make it on my own, at home. It ended up being surprisingly easy and now it's my go-to whenever I have guests over for breakfast or brunch.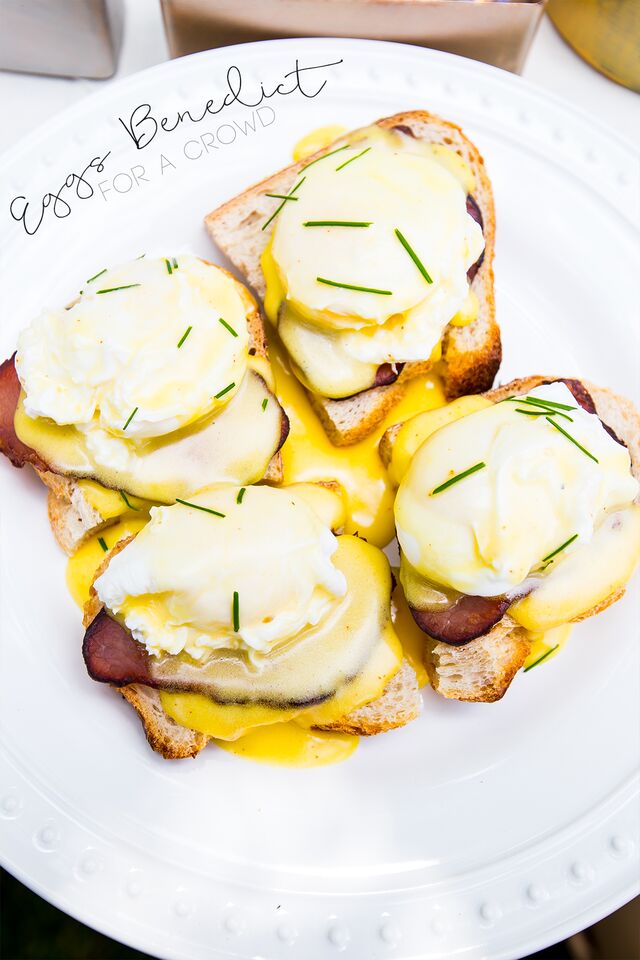 Scroll down for my Eggs Benedict recipe and a list of tips for serving this dish to a larger crowd!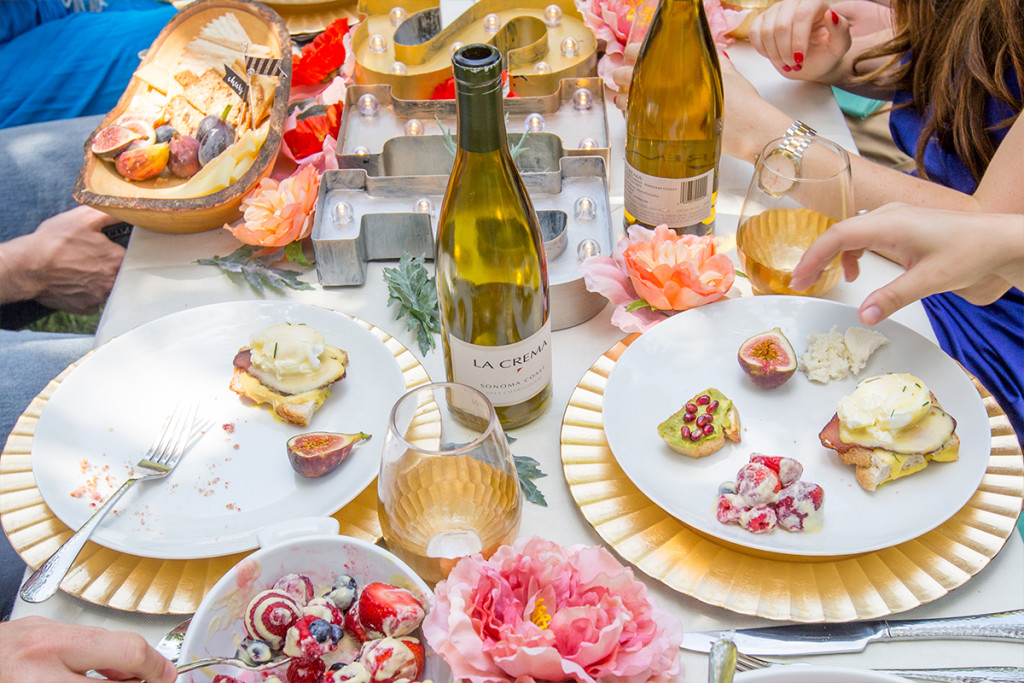 Eggs Benedict
Author:
Prep time: 10 mins
Cook time: 15 mins
Total time: 25 mins
Ingredients
12 eggs
1-2 teaspoons white vinegar
6 slices of Canadian bacon
6 English muffins or slices of bread (or sliced tomatoes for a gluten-free option)
Hollandaise sauce (see next recipe below)
Instructions
Fill a large pot with water and bring to a simmer. Add a splash of white vinegar.
Poach your eggs one or two at a time (see our video for how to poach an egg). Carefully place them on a plate and keep warm (you can put them in a low oven–200 degrees) until ready to serve.
Toast bread and pan-fry the Canadian bacon.
To serve, place an English muffin on a plate. Layer each slice with Canadian bacon and and a poached egg. Top with Hollandaise and serve immediately.
3.2.2708
Hollandaise Sauce
Author:
Prep time: 5 mins
Cook time: 10 mins
Total time: 15 mins
Ingredients
4 egg yolks
1 tablespoon lemon juice
1/2 cup unsalted butter, melted
salt
a pinch of cayenne powder (optional)
Instructions
Whisk egg yolks and lemon juice together in a large, stainless steel bowl until the mixture begins to thicken.
Place the bowl over a pot of simmering water (don't let the water touch the bowl) and continue to whisk.
Slowly pour in the melted butter and continue to stir until the sauce thickens even more and doubles in volume.
Remove from heat and season with salt and cayenne.
Spoon over Eggs Benedict and enjoy!
3.2.2708
Tips for serving Eggs Benedict to a crowd:
Make everything assembly-line style — instead of trying to make each plate one at a time, prepare all of your eggs first, then keep them warm in the oven. Set up all your bread and Canadian bacon and plate everything out at once.
Toast your bread on a baking sheet in the oven instead of trying to get it all done two pieces at a time in the toaster.
Save the Hollandaise for last, and I really mean last! Make it right before you're ready to serve it so you don't have to try to keep it warm or continue to stir it until people are ready to eat.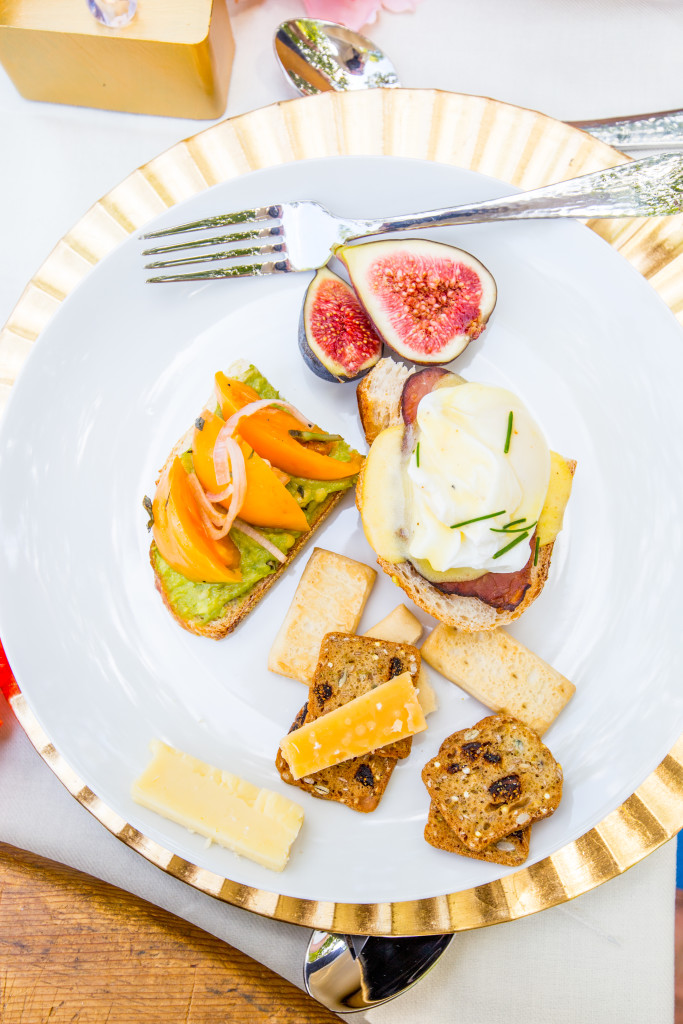 For more on our Farm-to-Table Wine Tasting Brunch Party, and full recipes, be sure to visit the rest of the posts in this series:
Decorating for an Outdoor Brunch Party
Vintage Style Metal Marquee Light Centerpiece
Mastering the Art of a Perfect Cheese Platter