Fish Tacos With Mango Pico De Gallo
Now that summer is upon us, I've been on a pretty big seafood kick lately; baked salmon, fish and chips, and of course my all time fave: fish tacos with a mango pico de gallo. Don't get me wrong, fish tacos should be consumed year round, but somehow they always taste a little bit better when enjoyed on a warm summer day—with a glass of Pinot Gris in hand of course.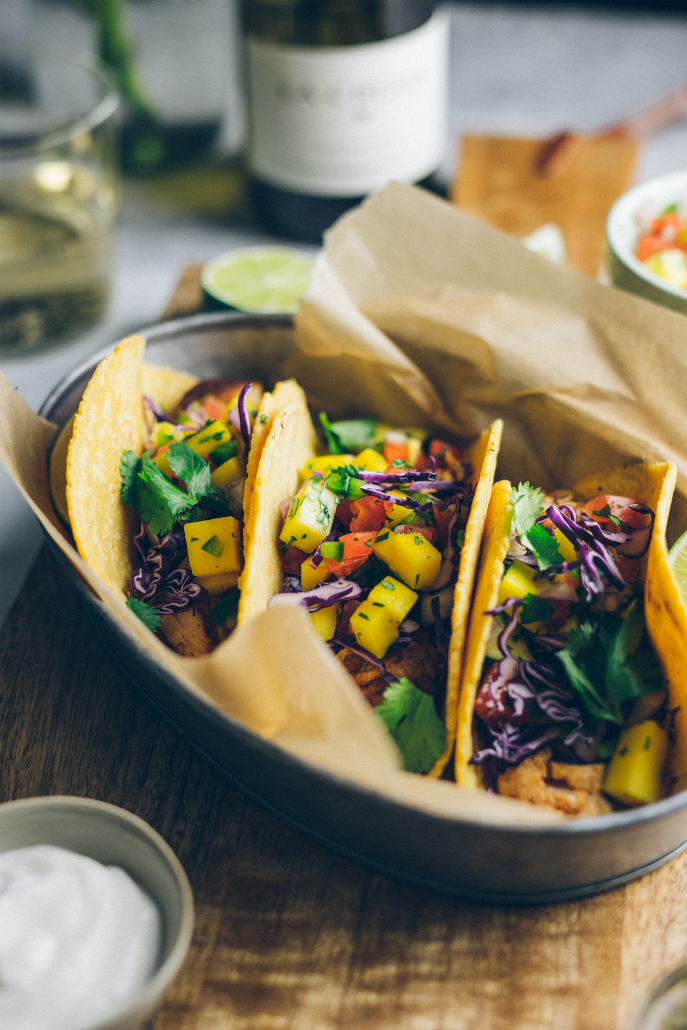 Whether you like them fried or grilled, choosing a great quality fish is the most important thing to keep in mind when making this recipe. There are a variety of fishes that I like to use, but during my last visit to my local market, my fishmonger recommended I try rockfish for these tacos—and boy was that a great recommendation! Rockfish is a flaky, mild flavored fish, which proved to be a great beginning building block for great tasting fish tacos.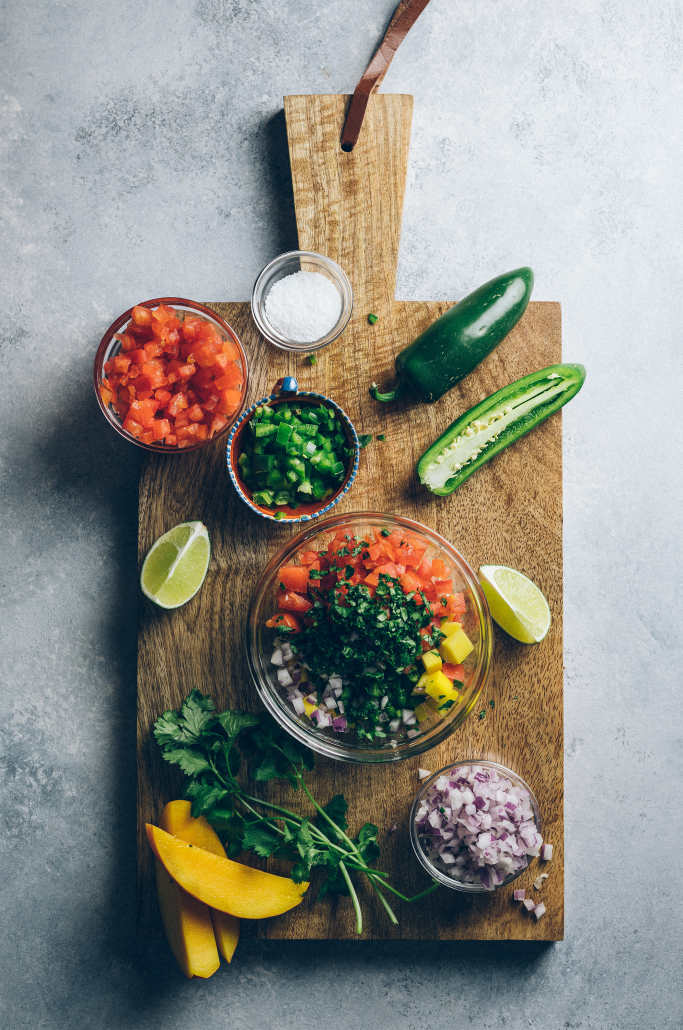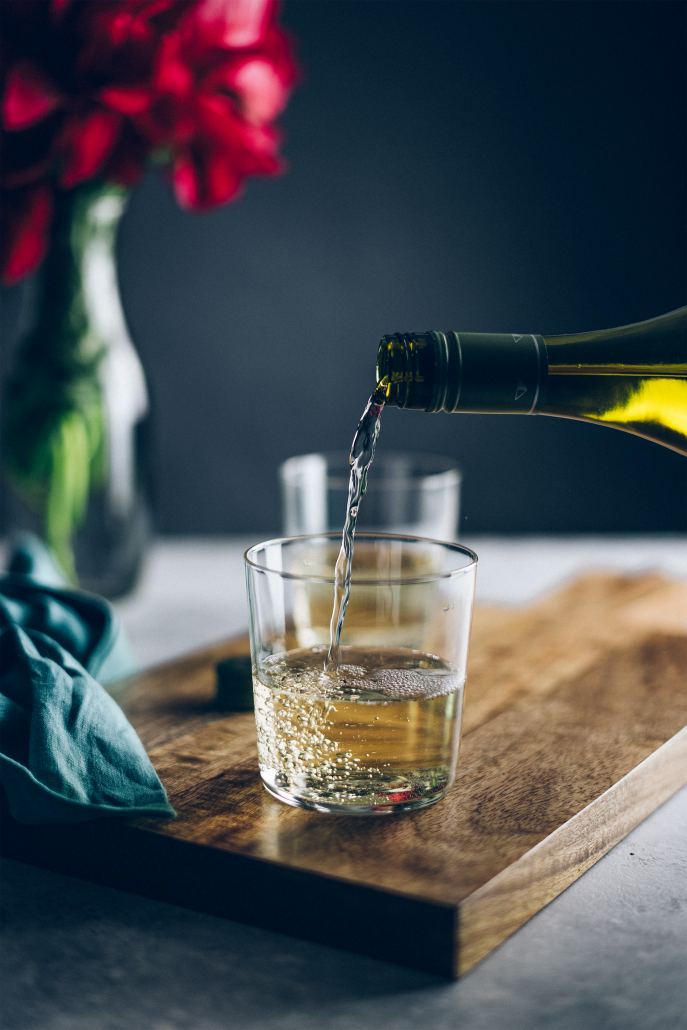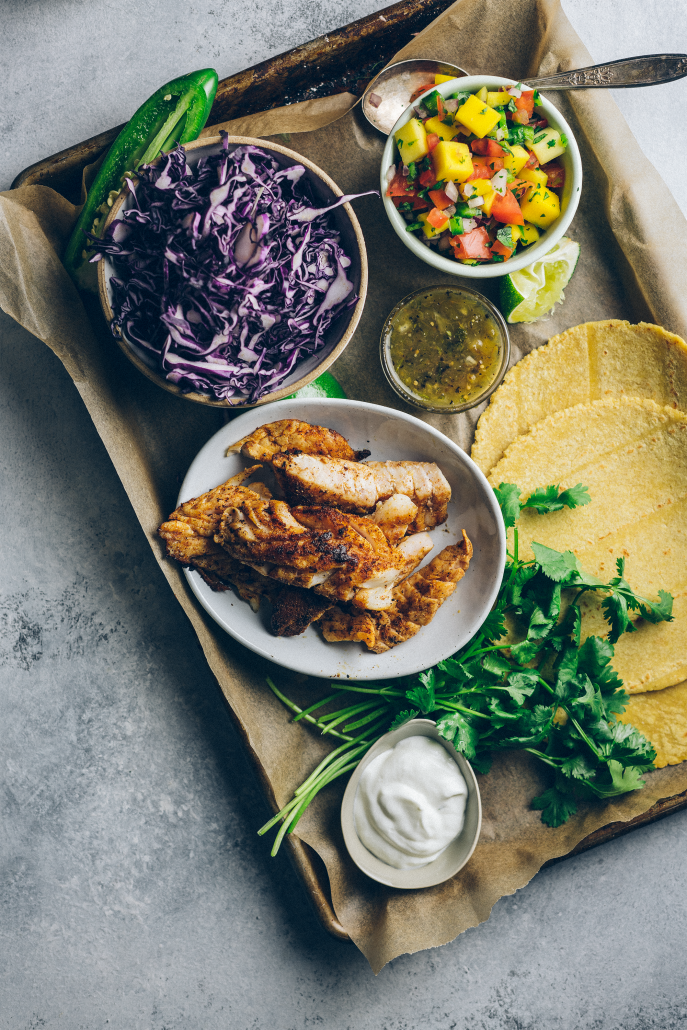 The wonderful thing about these tacos is that the marinating time is quick, and the cooking process is even quicker. The fish actually cooks up in just a few minutes which makes it perfect if you need to double the recipe and cook for a crowd. Now fish tacos aren't really complete until you garnish them, wouldn't you agree? With that in mind, I topped off my tacos with a refreshing layer of shredded cabbage, a little bit of Mexican crema (sour cream), and a bright and refreshing mango pico de gallo.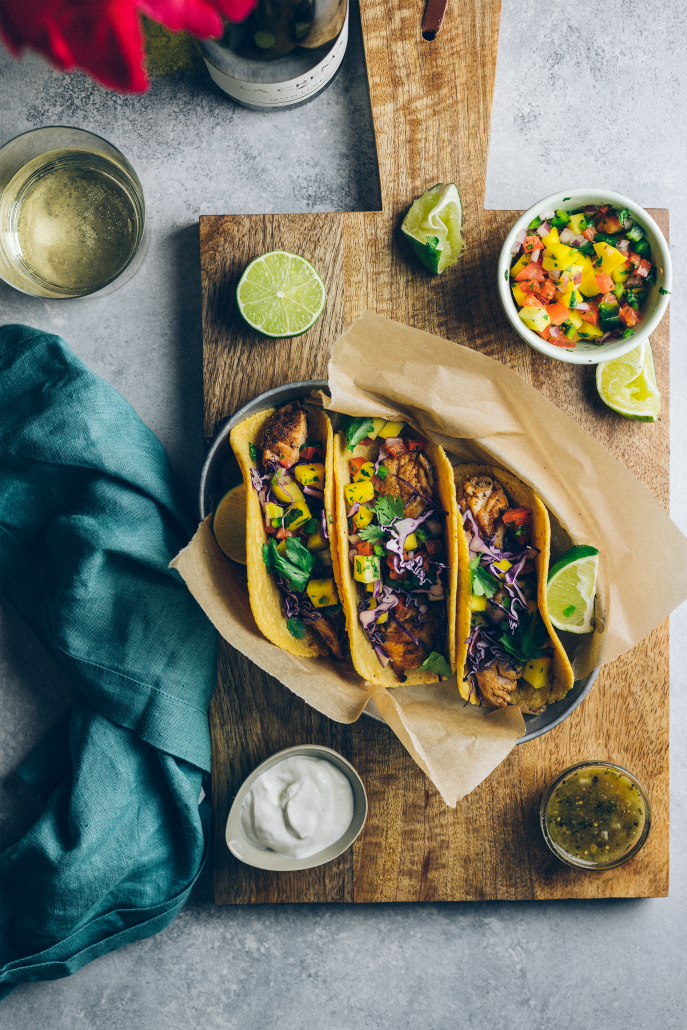 .
La Crema's 2016 Pinot Gris was the perfect wine to pair with this dish. Its bursts of fruit and citrus go along nicely with the sweetness and acidity of the tacos. So if you find yourself making these tacos be sure to serve a glass of this wine, slightly chilled of course. I promise you won't regret it.
Fish Tacos With Mango Pico De Gallo
Author: Kristan Raines
Recipe type: Dinner
Prep time:
Cook time:
Total time:
Serves: 4 tacos
Ingredients
1 lb rockfish, mahi mahi, or other similar fish

2 tbs fresh lime juice

3 ½ tbs canola oil 

1 garlic clove, minced

2 ½ tsp ground cumin 

1 tsp ancho chili powder

4 Corn tortillas
Mango Pico De Gallo
½ cup mango, diced

2 tbs chopped jalapenos, deseeded and deveined

3 tbs diced tomatoes

2 tbs diced red onion

1 ½ tbs chopped cilantro
1 tbs lime juice
salt, to taste
Garnish with:
thinly sliced purple cabbage

Mexican crema or sour cream

cilantro
lime wedges
Instructions
Add the canola oil, lime juice, garlic clove, cumin, and ancho chili  to a small bowl and whisk together until combined. Place the rock fish in a shallow dish and pour the marinade over the fish, making sure to coat both sides. Allow the fish to marinade for 15-20 minutes, turning once. Do not marinate the fish for longer than 1 hr.

While the fish is marinating, add the mangos, jalapenos, tomatoes, onions, cilantro, lime juice, and a pinch of salt to a small bowl and toss to combine. Taste the pico and add any additional lime juice or salt as needed. Set aside.

Once the fish is done marinating, heat a bit of oil in a large skillet (ideally cast iron) and set over medium high heat. Remove the fish from the marinade, allowing any excess marinade to drip off the fish and season each piece with salt and pepper. Working in batches (if needed) add the fish to the skillet and cook for about 2-3 minutes on each side, or until the fish is flaky and cooked through. 

Remove the fish from the skillet and flake the fish into large pieces.

To assemble the tacos, evenly divide the fish between the 4 tortillas and top each one with the mango pico, a bit of shaved cabbage, a dollop of sour cream, cilantro, a wedge or two of lime.

Enjoy!