Honeycrisp Apple Pizza with Balsamic Onions
When Honeycrisp apples come into season, you better believe I'm looking for any and all ways to incorporate them into all of my meals (in fact, you can find an apple tart recipe on my blog today!). Their crunchy and juicy sweetness make them the perfect apple in my book! The inspiration for this Honeycrisp apple pizza came from a version I recently had in Charleston that was topped with fresh Honeycrisps right after baking. I loved that they added a crisp texture to the pizza, so I immediately began brainstorming how I could use this technique.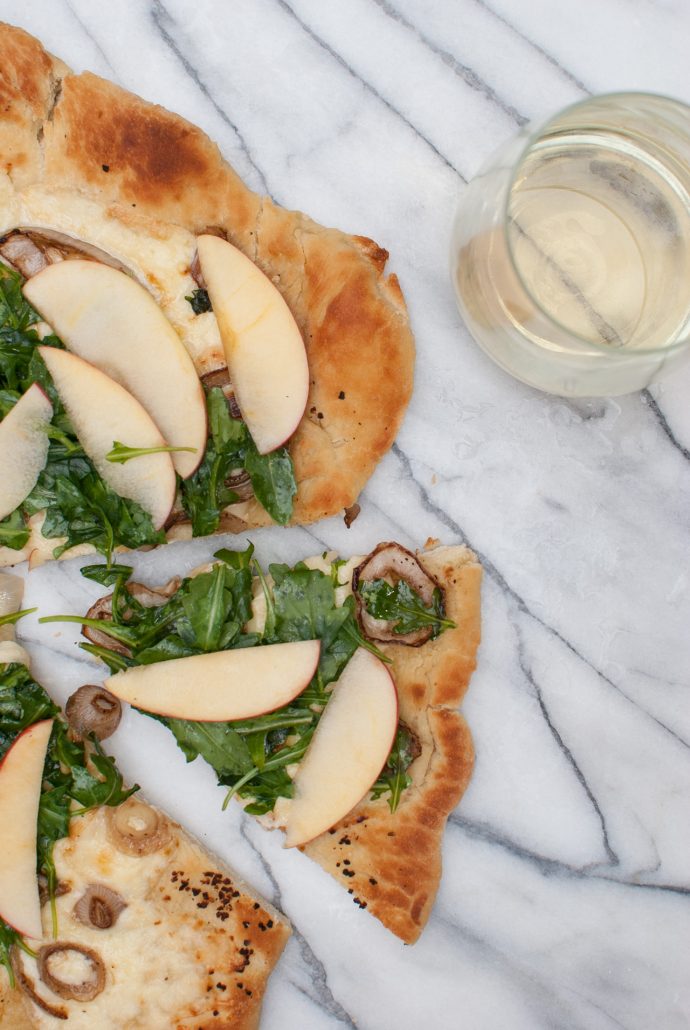 Homemade pizza is one of my favorite things to serve when having a friend or two over for dinner. It's easy to customize – keeping certain toppings on one side or the other – and I haven't met many people who don't love pizza! It's also quick enough that you can top and bake the pizza with guests in the kitchen (glass of wine in hand, of course!) without having to do much prep-work beforehand.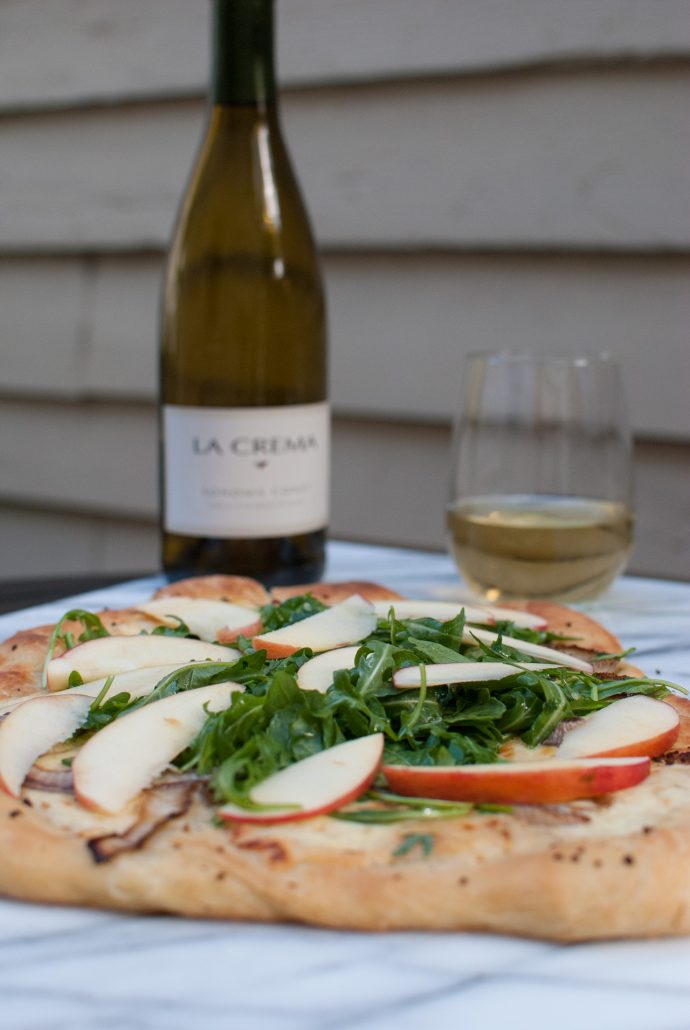 I chose Fontina cheese for this Honeycrisp apple pizza because of its rich and creamy texture and tiniest hint of nuttiness to balance the sweetness of the apples. The balsamic onions add a tart flavor, and the arugula finishes it off with a little bit of a peppery-bite. Delicious! This pizza pairs perfectly with La Crema's 2014 Sonoma Coast Chardonnay. It's notes of baked apples is highlighted, while the smooth texture of the wine and bright minerality perfectly rounds out the other vibrant flavors of the pizza.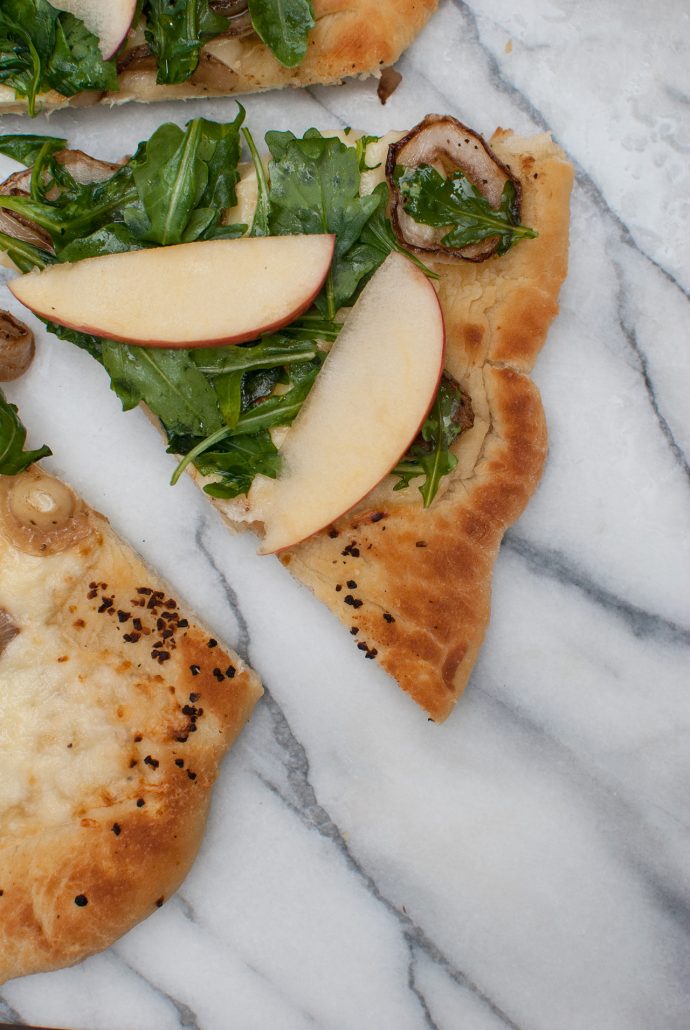 Fontina Cheese Pizza with Honeycrisp Apples and Balsamic Onions
Serves: one pizza
Ingredients
Pizza dough (I used premade!)
1/8 tsp. minced garlic
Olive oil
1/2 lb. Fontina cheese
1 yellow onion
2 TB. balsamic vinegar
Arugula
Juice of 1/2 lemon
1 Honeycrisp apple, sliced thinly
Salt and pepper
Instructions
For the balsamic onions:
Heat oven to 375º
Cut onion in half and slice in 1/4″ pieces.
Toss with balsamic vinegar, salt, and pepper.
Spread evenly on a baking sheet and bake for 10-12 minutes.
For the pizza:
Heat oven to 350º
Spread dough into 12″ diameter circle on pizza stone or baking sheet.
Mix minced garlic and olive oil and spread over pizza dough.
Place thinly sliced Fontina cheese to cover the base and top with balsamic onions.
Bake pizza for 10-12 minutes or until crust is golden and cheese is melted.
While baking, toss arugula with lemon juice, olive oil, and a pinch of salt.
When the pizza comes out of the oven, top with arugula and Honeycrisp apple slices. Enjoy!