4 Must-Have Items for Holiday Entertaining
Throwing a last minute holiday party? During the busy holiday season it can seem overwhelming to throw together a party or be ready for family and friends to pop by, but by keeping these four party essentials handy you will be ready for anything!
1. Flowers
Creating floral centerpieces for your table is easy and beautiful! Using larger leafy greens makes the arrangement look full and will also hold up the smaller flowers. We used larger green leaves intermixed with red roses to create full and festive arrangements. Make sure to cut the ends of all the stems and different heights to create visual interest.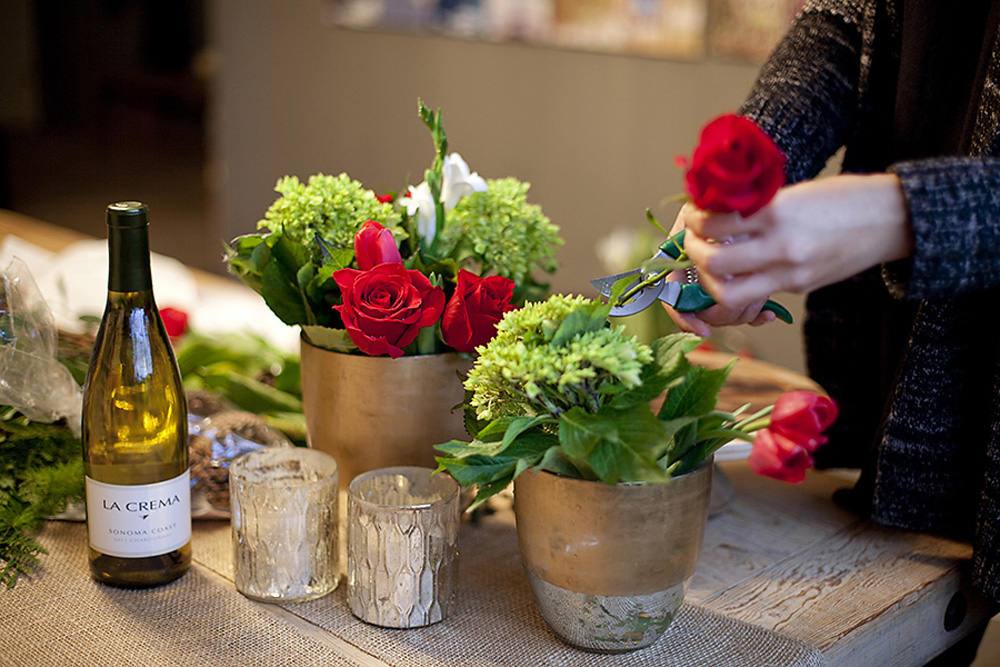 We laid down pine branches to make a natural table runner. We also intermixed berry sprigs and pinecones for festive décor.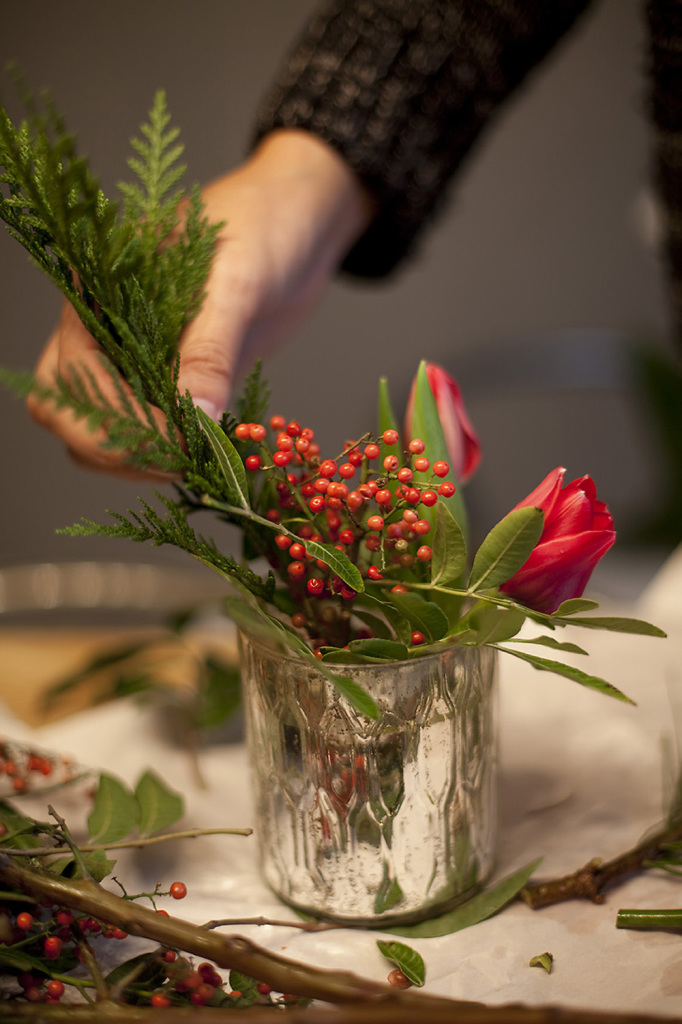 2. Cheese Board
You can't go wrong with cheese and wine…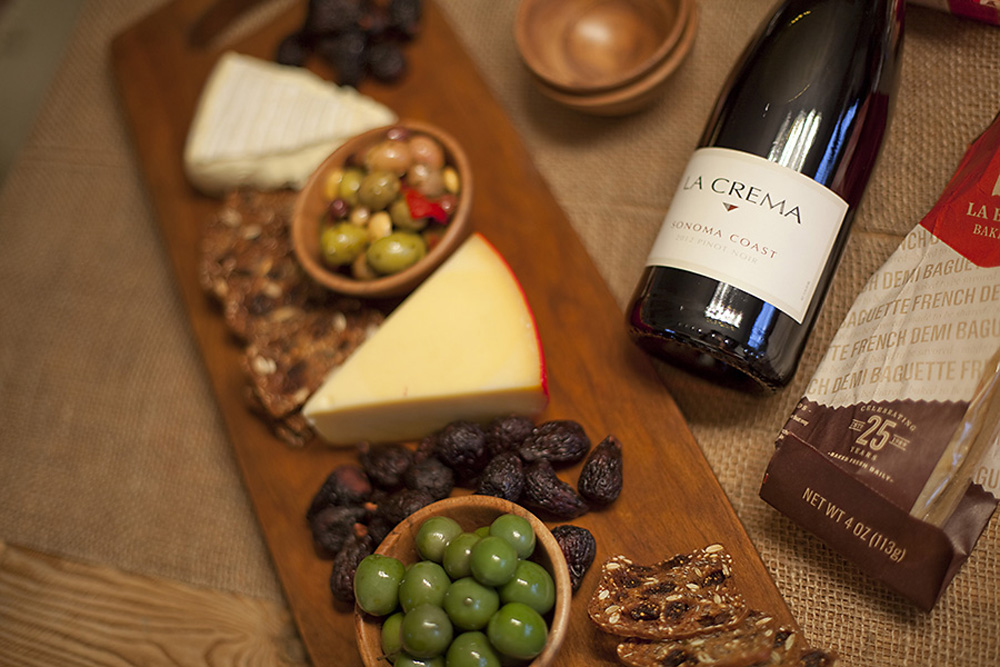 We make sure to always keep a few varieties of cheese handy during the holiday season. Place your cheese and throw in a couple bowls of olives, figs and crackers and you are ready!
3. Desserts
If you don't have two hours to bake up some holiday cookies we recommend grabbing a few pre-made cookies packages (we won't tell). Arrange your desserts by type on a cake pedestal.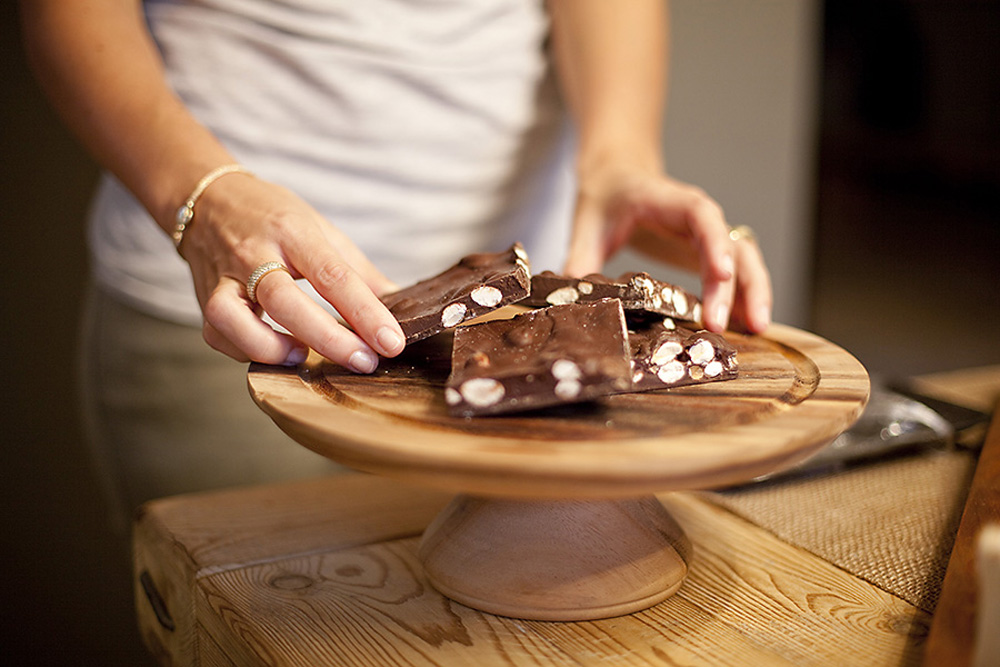 We like to start with the larger items on the bottom and then build around them to create a gorgeous display of treats.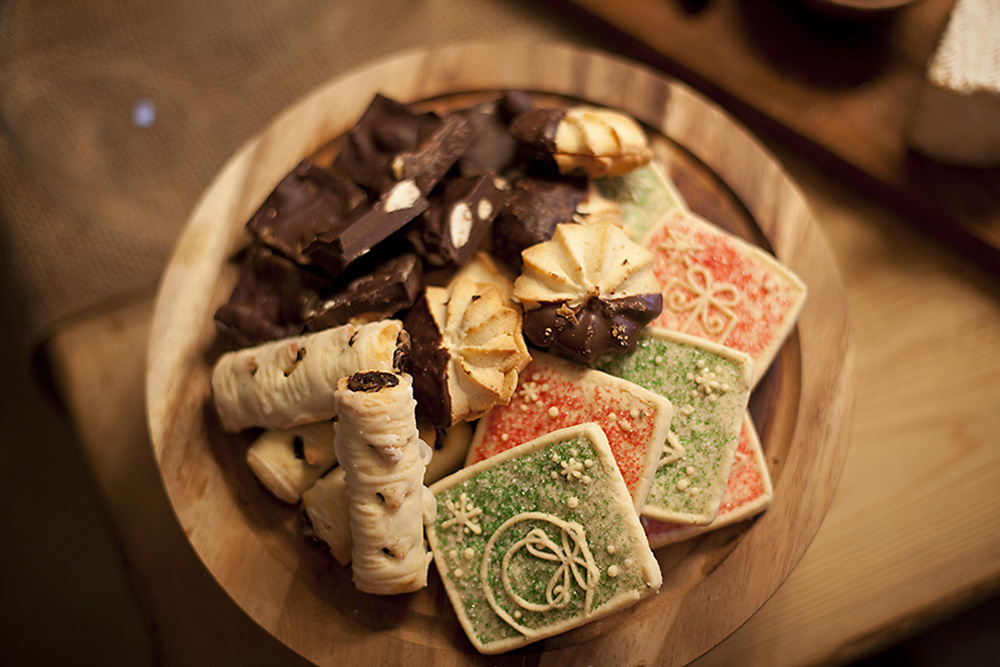 4. Wine
Last but certainly not least, making sure you are well stocked with La Crema Chardonnay and La Crema Pinot Noir. We always have a bottle of Chardonnay chilling and a couple bottles of red on hand to satisfy every palette.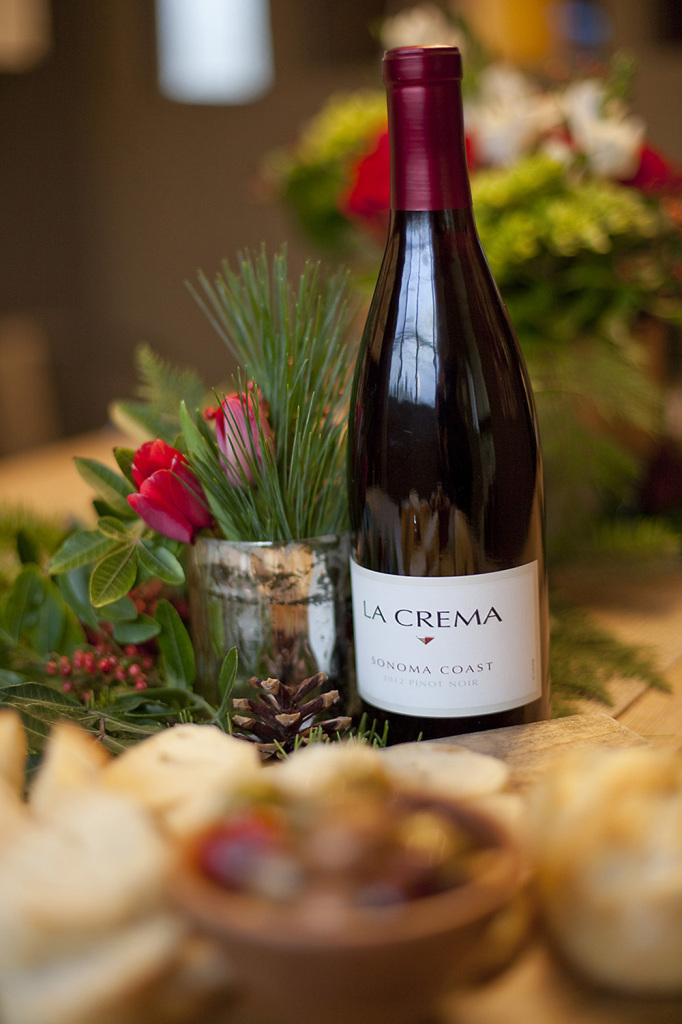 Holiday Entertaining Essentials: Shopping List
Seasonal flowers (pine branches, berry sprigs, leafy greens, red roses, pine cones)
La Crema Wine
Cheese (Brie, Gouda, Saint Andre)
Olives
Dried Figs
Crackers
Assorted cookies and desserts
Fresh Bread
Happy Entertaining!
The Bungalow 56 Girls