Autumn Decor Inspired by Wine Harvest
When it comes to my home, I like to decorate for the season rather than any particular holiday. Fall is my very favorite season to decorate for. The colors are rich and the textures are cozy. I was excited when La Crema asked me to flex my design muscles to come up with some autumn decor ideas with wine harvest inspiration. Here are some ideas for a beautiful and unexpected twist on decor for your front porch!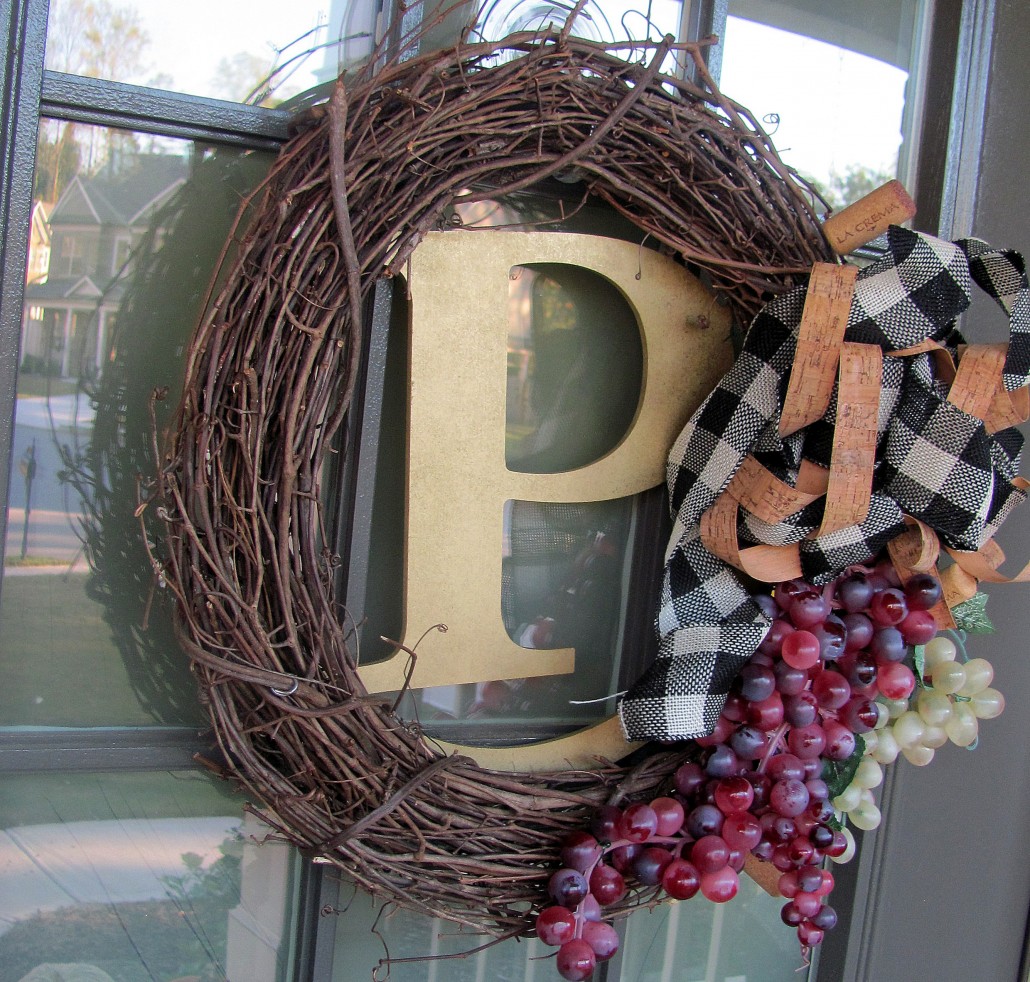 You'll need some corks from recently enjoyed bottles of La Crema as well as the following; all of which are available from your local craft store:
Grapevine Wreath
Grapevine Garland
Lasercut Monogram Letter
Faux Grapes
Floral Wire
At least two varieties of ribbon- I chose a wired black and white buffalo check and a really neat cork ribbon
You'll want to prepare each of your elements before adding anything to your wreath. Start by piercing each of your wine corks with a length of floral wire. Give yourself at least 6″ to work with. Follow by attaching floral wire to each of your faux grape clusters at each end and at the center. Finally, create a wreath bow with your ribbon and floral wire. I follow this tutorial for my bows.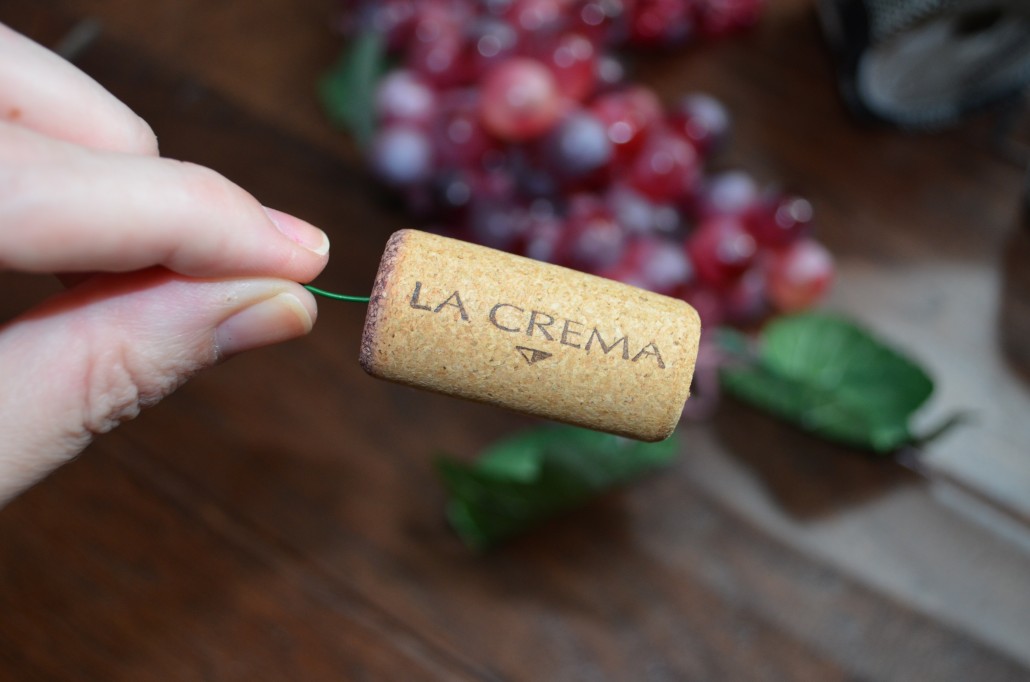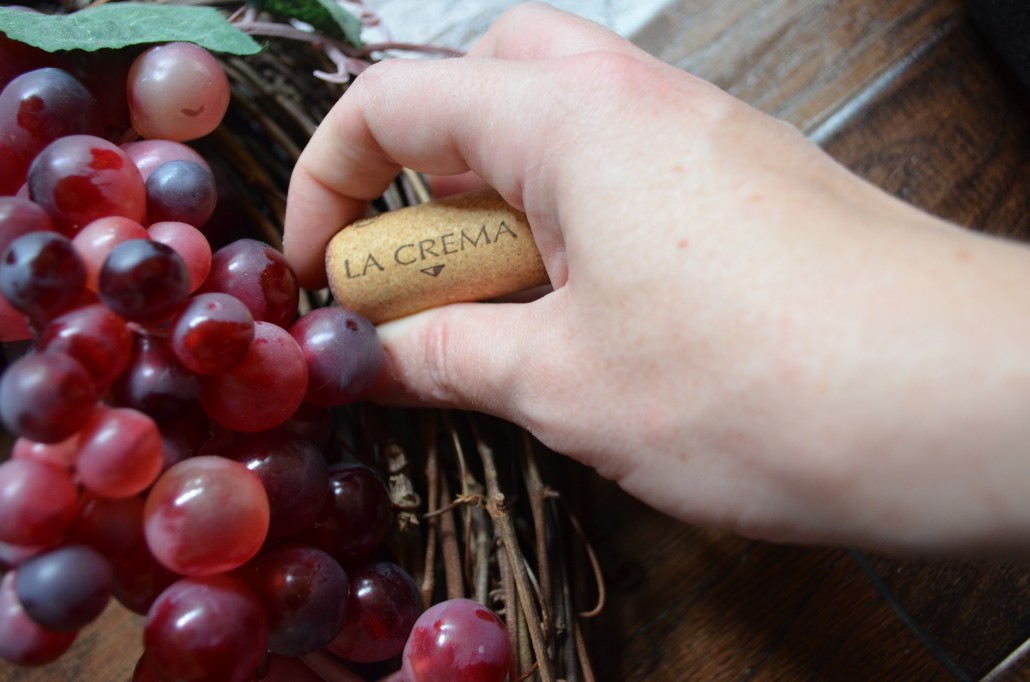 Once you have prepared every element, lay them all out on your wreath and decide on your arrangement. When you are happy with the design, secure each piece to the wreath by threading the wire through the grapevine and twisting. You can add some hot glue to make it extra secure, but I prefer to just use floral wire so that i can re-use the wreath later.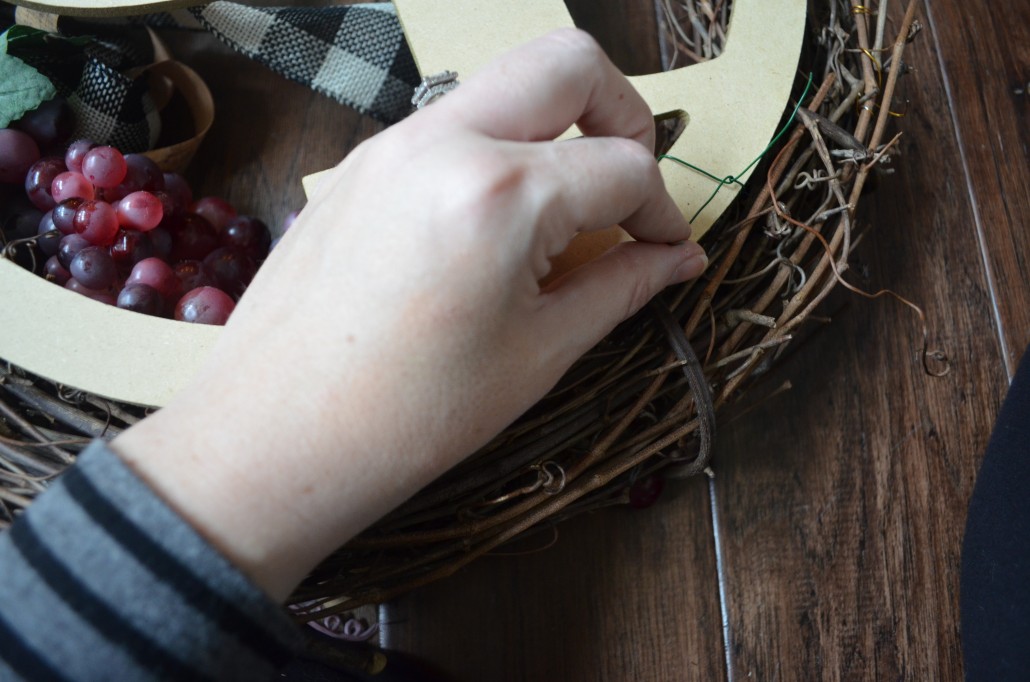 Finish by turning the wreath over and laying it face-down, then securing your wooden letter with more floral wire. I spray painted mine gold first, but you can choose any color or leave it natural if you prefer.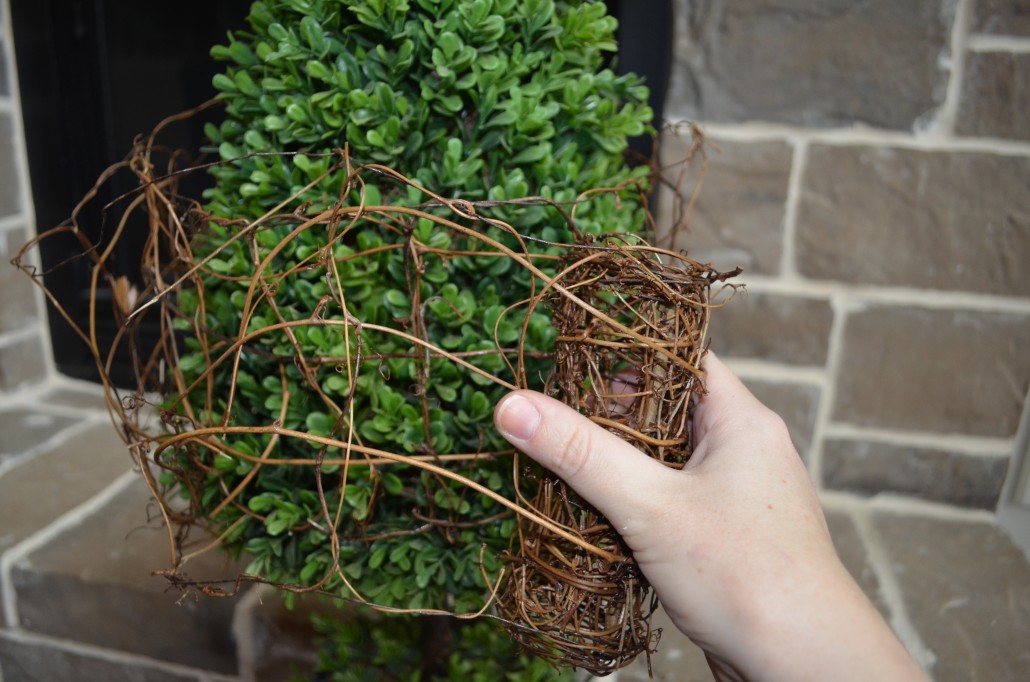 I found this really neat grapevine garland at my craft store and decided to give my faux boxwood topiaries a little makeover to compliment my new wreath. To recreate this look, simply wrap a topiary with some wired grapevine garland and follow up with the same techniques used in your wreath.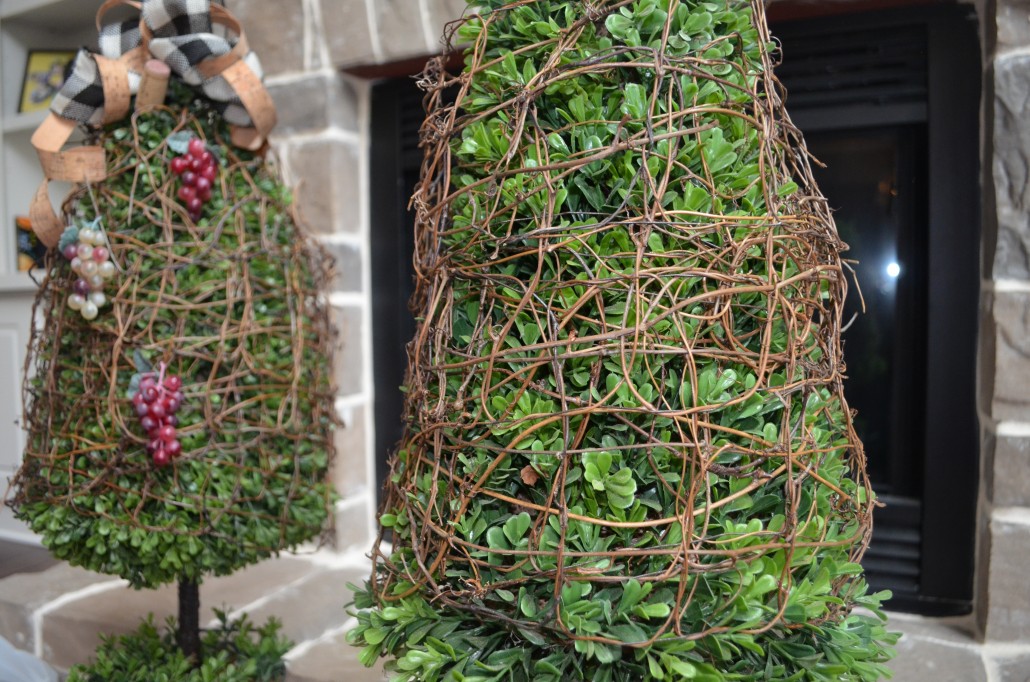 The garland has wire woven through it, so it will easily mold to fit whatever shape topiary you use. Add mini faux grape bunches and corks, and top with a big bow to complete the wine country look.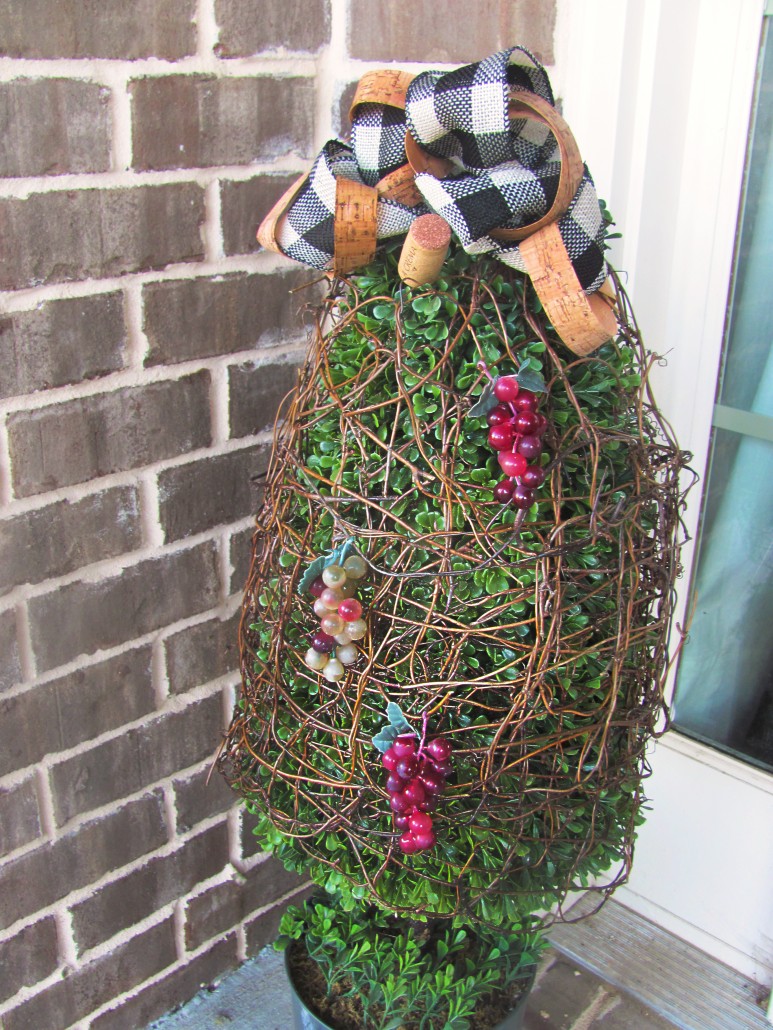 By decorating for the season rather than just one day, you can decorate earlier and enjoy your handiwork longer. Autumn is also referred to as harvest season, so why not celebrate the very best harvest of all – wine country harvest! I hope you enjoyed these ideas and would love to see how you are inspired by fall in your hometown.