Hearty Beef Tenderloin Panzanella Salad
Can you believe it's already September!? I know, so crazy right? In the blink of an eye it went from picnics at the beach to sweater weather, well not sweaters yet, at least not over here in Vancouver where we are still melting. Since we don't want to say goodbye to summer – not yet at least – I think we can still make summer inspired recipes, but perhaps with added ingredients that make them a bit more hearty. In this case I made a beef tenderloin panzanella salad with loads of tomatoes (because we all probably went crazy with the fresh tomatoes at the market). It's like steak salad, but way cooler and super pretty.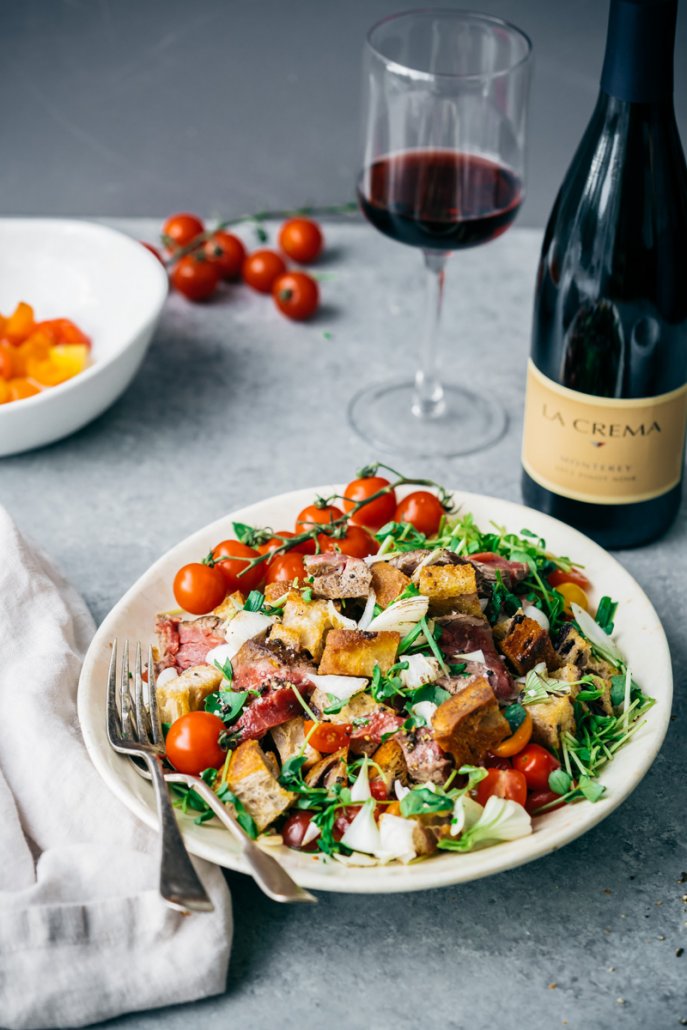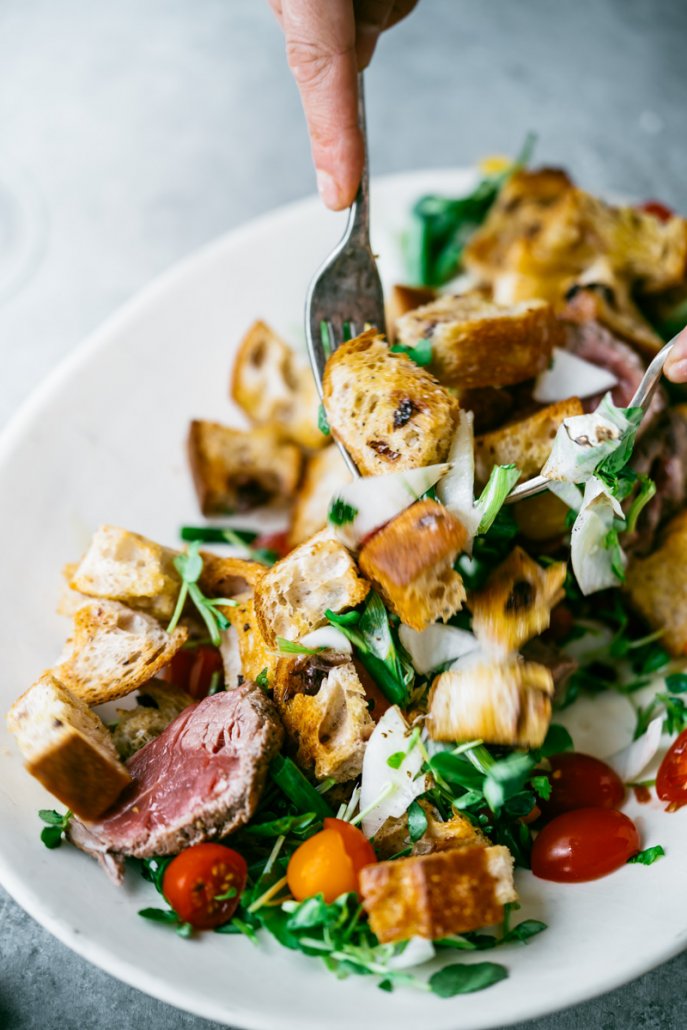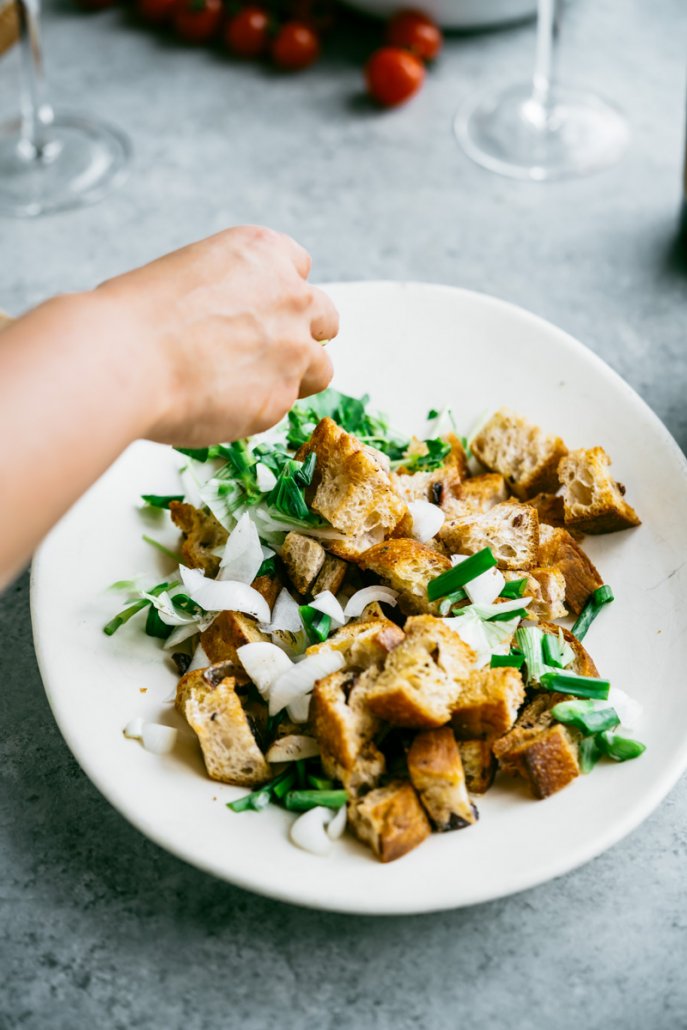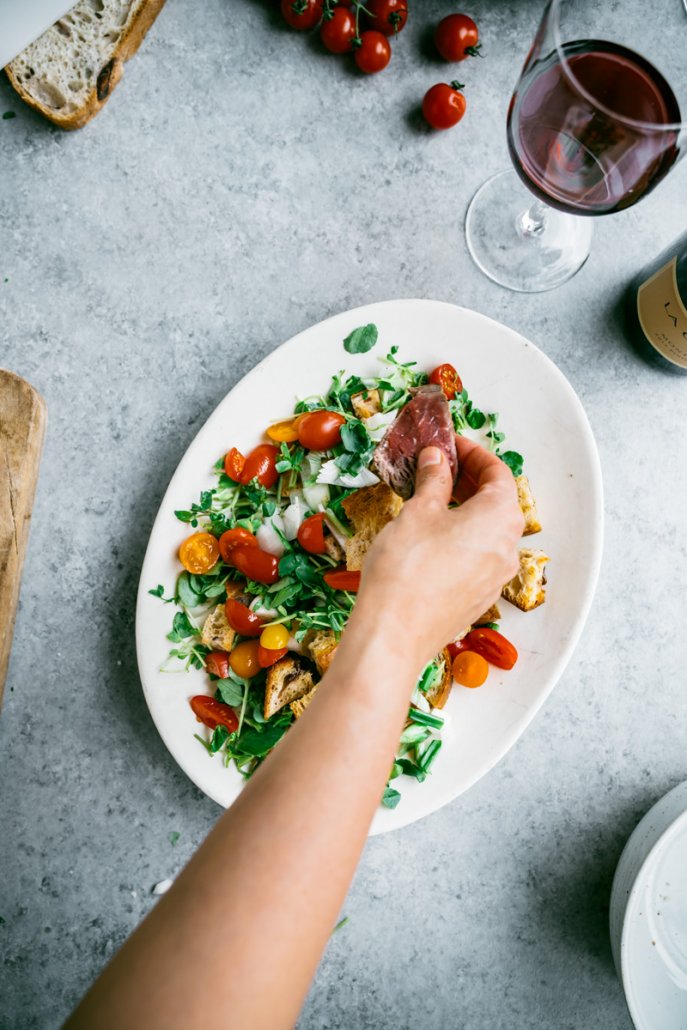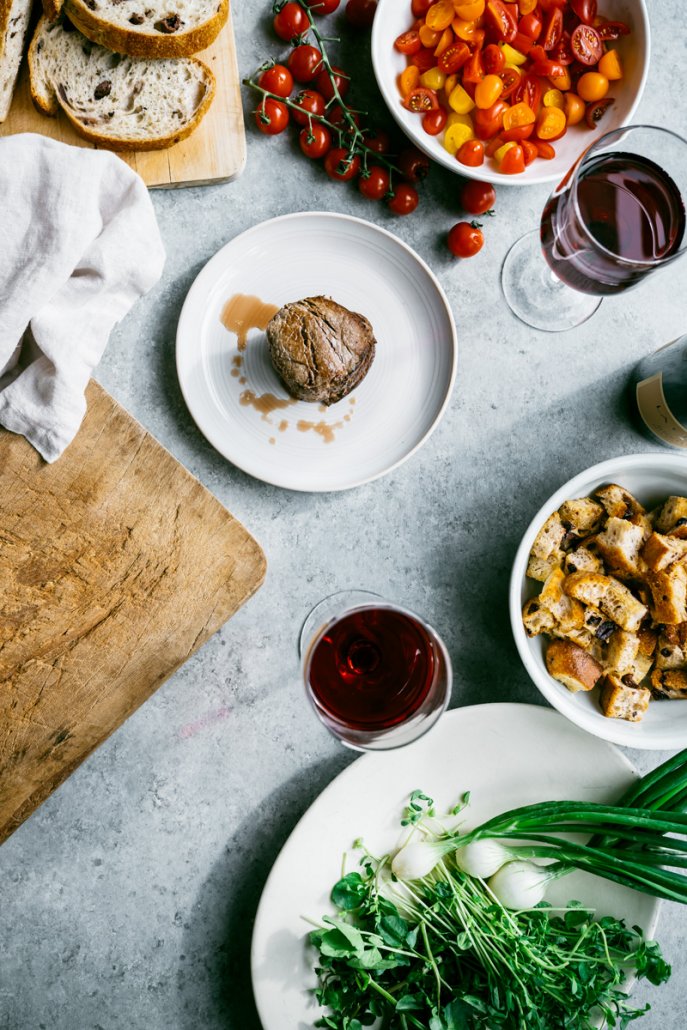 I made a ton of this salad and had leftovers, the next day I warmed it up and added extra greens and was amazing! And even though some of the greens had wilted, it was tasty and had a nice bite to it. You can make a big batch and just toss it for each meal, that way you can have a few lunches for the week. Clever huh?
This hearty end-of-summer Beef Tenderloin Panzanella Salad is paired with La Crema's Monterey Pinot Noir, which has a good level of acidity and a few fruity notes of plum and cherry that work really well with the tomatoes. I also like that it's quite "juicy" and not very heavy, so it's a nice in between seasons kind of red.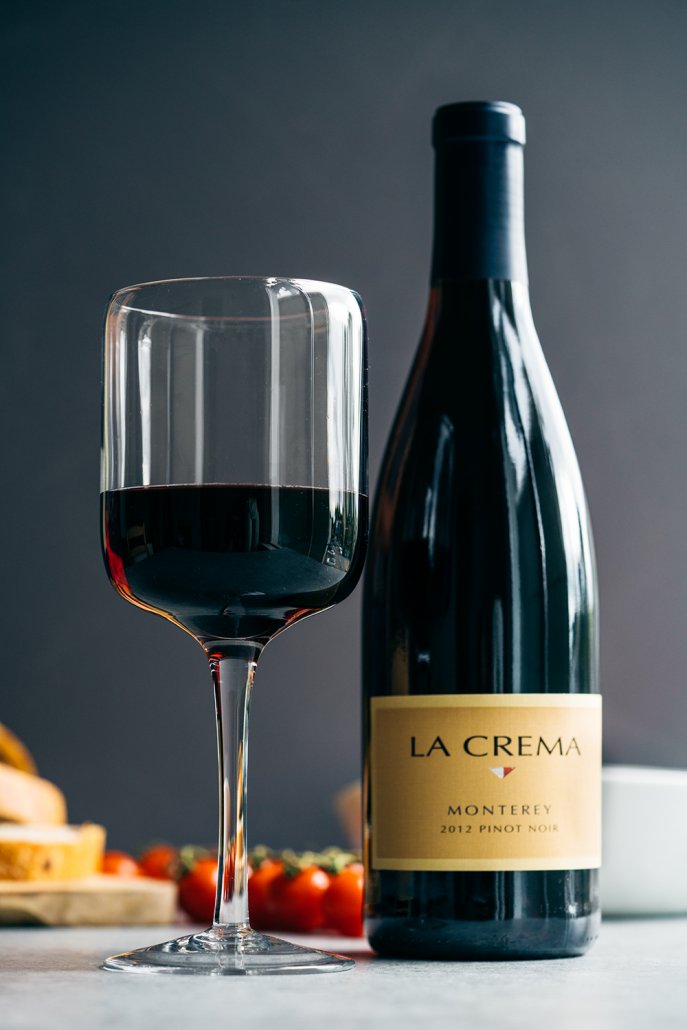 Oh and by the way you can switch the meat to lamb or even chicken if you want, use the panzanella as a base and switch it up to your liking. Here's the recipe to make it:
Beef Tenderloin Panzanella Salad
Author: Gabriel Cabrera
Recipe type: Salad
Cuisine: Mediterranean
Prep time:
Cook time:
Total time:
Serves: 4
Ingredients
1 lb fresh tomatoes in different varieties
1 bunch watercress
2 handfuls
1 handful sunflower sprouts
1 bunch of spring onions, sliced and sauteed (or grilled if your grill is still out in the yard)
1/2 loaf rustic bread (I used loaf with olives)
1 clove garlic, minced
1 tsp smoked paprika
1 small beef tenderloin (1.5 to 2 lbs)
1 lemon
Salt and pepper to season
Olive oil to drizzle
Instructions
Preheat the oven to 350F, prepare a tray with parchment paper
Cut the bread in small cubes, then toss in minced garlic, paprika, a generous drizzle of olive oil and season with salt and pepper. Bake in the oven for 10-15 minutes until golden brown. Remove from the oven set aside.
Rub salt and pepper on the outside of the tenderloin. Prepare a hot pan with a bit of oil, heat it up to smoking point, then gently place the tenderloin in it, brown on each side for 2-3 minutes until all sides are even, at this point you can leave it as is for rare meat or you can bake it in the oven for 10 minutes for medium-rare or medium. Cover the cooked meat with aluminum foil and let it rest in your counter for 10 minutes.
Cut the tomatoes in chunks, break apart the watercress, and rough chop the sprouts. Drizzle with olive oil, and season with salt and pepper.
Toss the baked croutons, seasoned tomatoes and greens, and the sautéed spring onions in a bowl and place in a platter. Slice the tenderloin and add on top. Sprinkle some coarse sea salt and pepper, the juice of 1 lemon all over the salad.
Serve and enjoy!