3 Takes on Berries and Cream for Valentine's Day
When I think of the perfect Valentine's Day date, I envision a quiet, cozy evening with your love where you can really focus on each other. I also imagine great wine and something sweet to share! Today I am sharing with you three of the most incredibly easy (yet decadent!) takes on classic berries and cream for a home-made dessert that will set a romantic tone any night of the year.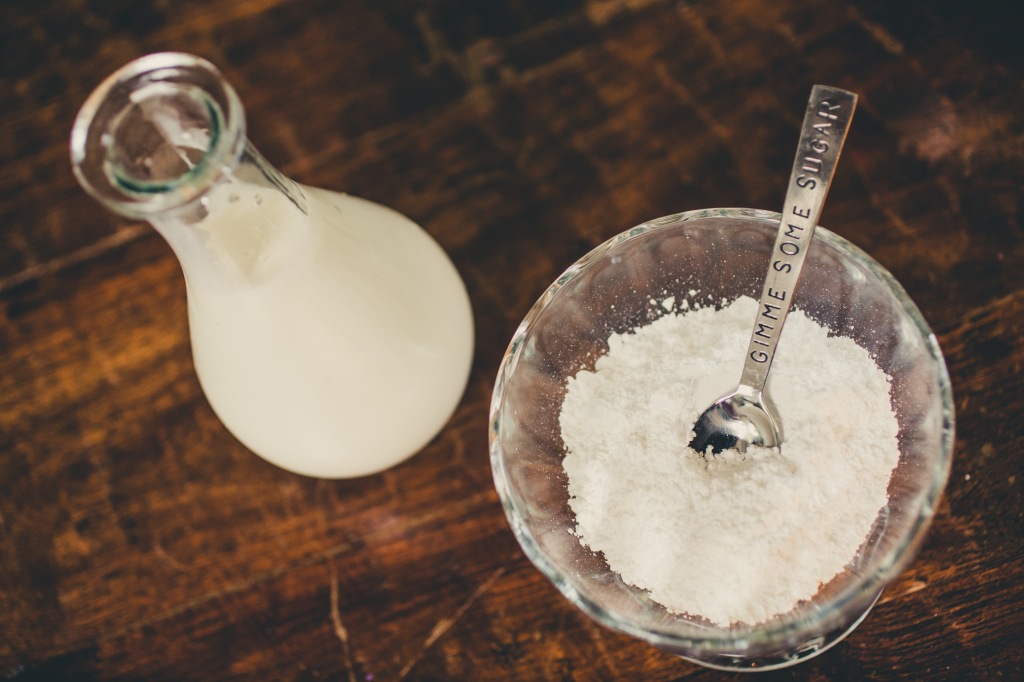 First thing's first—the homemade whipped cream! I can't even really call this a recipe, it's so simple. You will need heavy whipping cream and powdered sugar. I used two cups of cream and about three heaping tablespoons of sugar, but you can play with the ratios to reach the flavor and level of sweetness you prefer.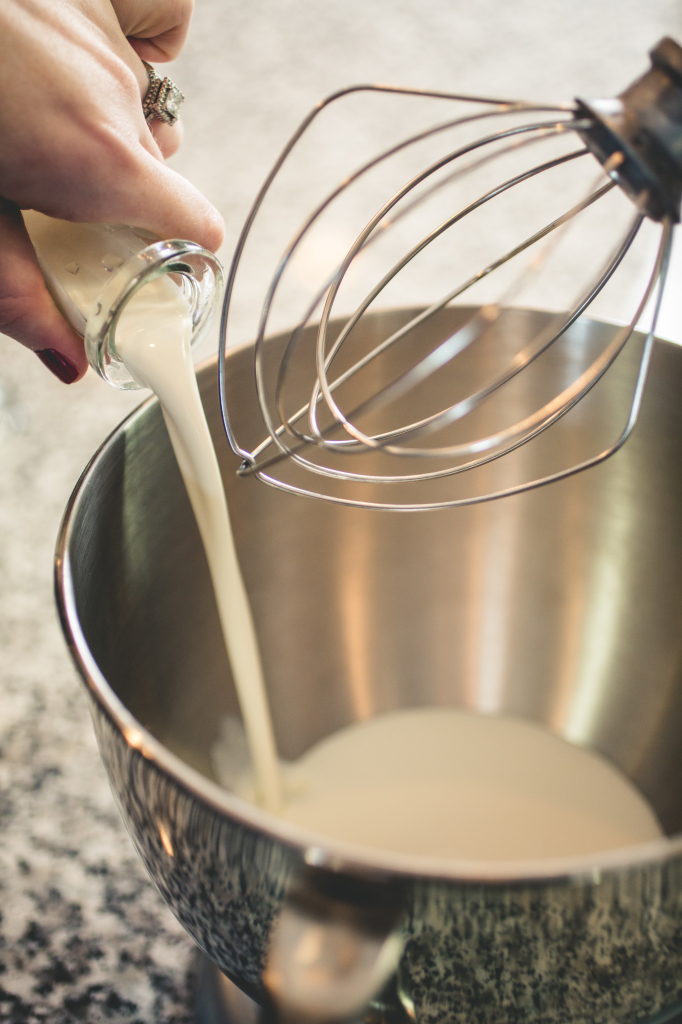 About 30 minutes prior to starting this process, stick the metal bowl of your stand mixer in the freezer. If you don't have a stand mixer, use any metal bowl and a hand mixer. Remove the bowl from the freezer and immediately add your cold heavy cream. Begin whipping and gradually add your sugar.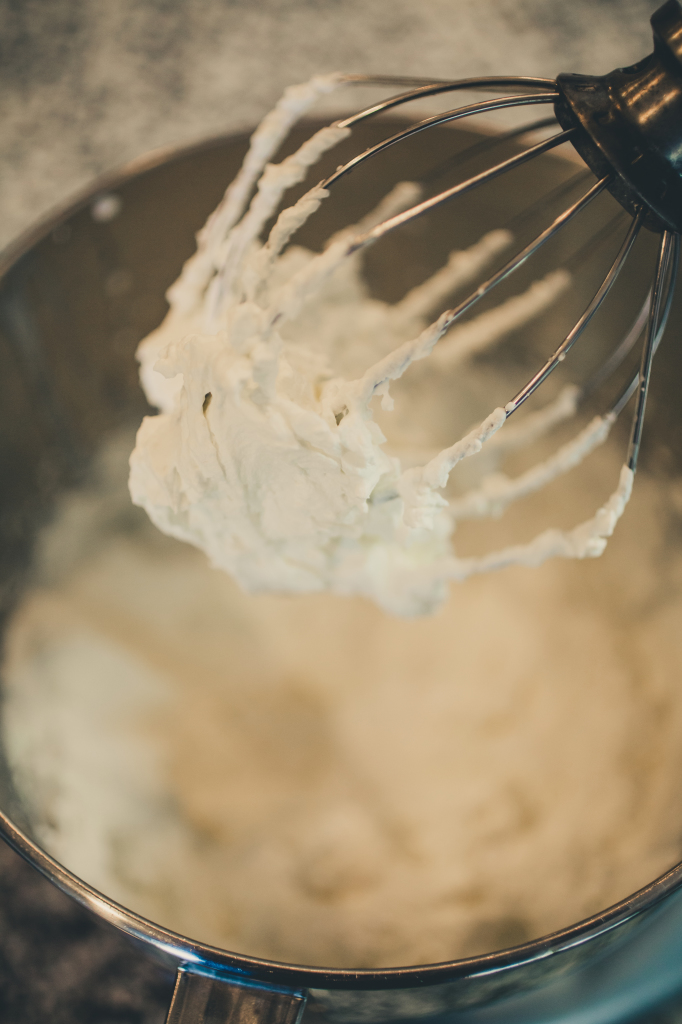 You can add different flavors and extracts such as vanilla, lemon, almond, etc. but I wanted to keep it simple and classic for this post.
Let your mixer do its thing for a couple of minutes, until your cream forms stiff peaks. When it looks like the above photo, you are ready to assemble your treats!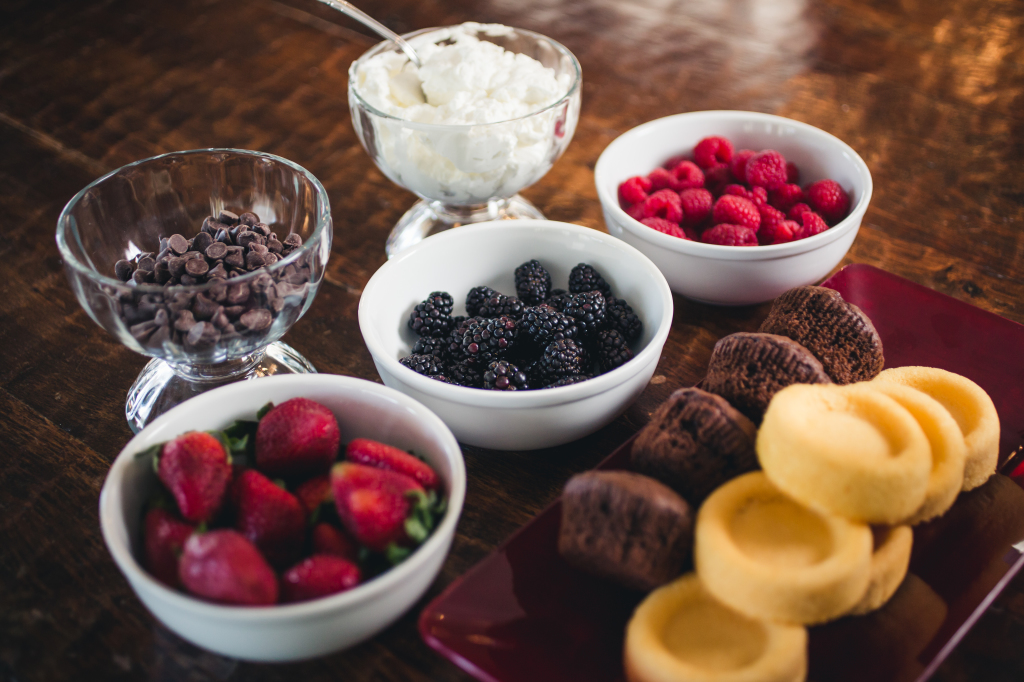 I chose to use strawberries, blackberries and raspberries paired with chocolate cake, pound cake, dark chocolate chips and the cream. I recommend the following combinations, but you can just put this spread out and play with all of the different flavors—you really can't go wrong with this group!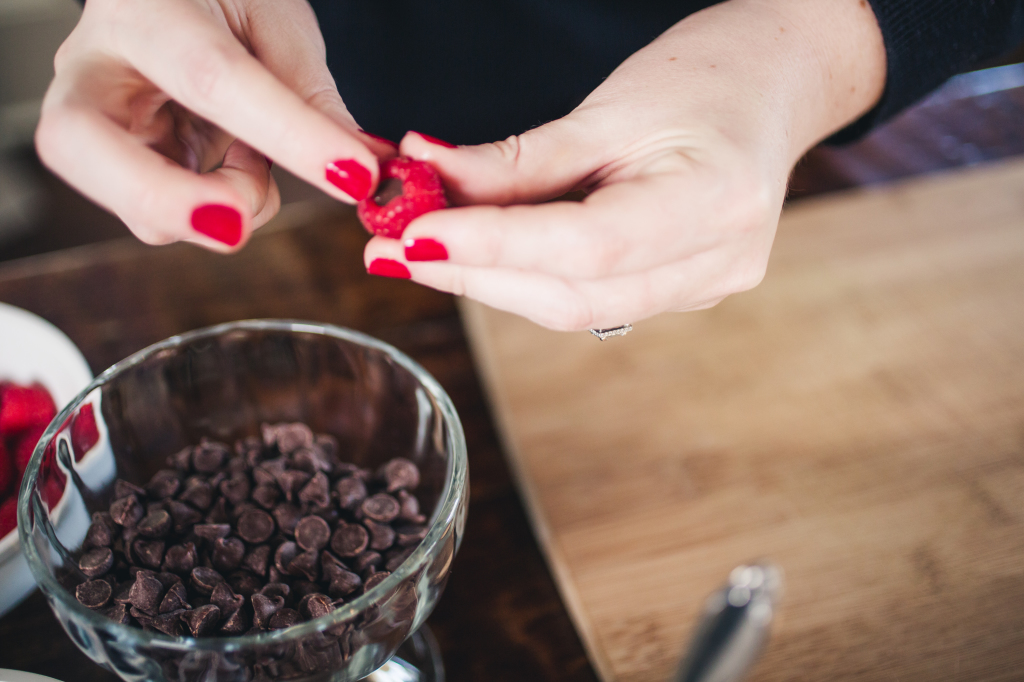 You know that little hole in the top of a raspberry? Turns out it is the perfect size and shape to stuff with a delicious dark chocolate morsel! Use high-quality chocolate, there is a big difference!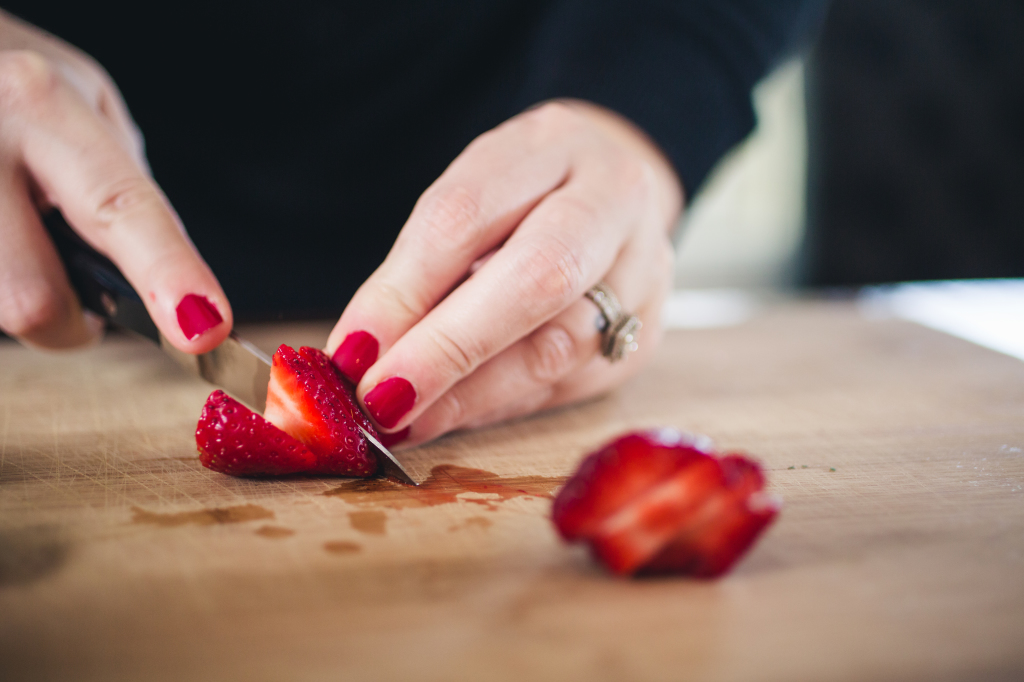 Slice up your strawberries by trimming off the top stem and slicing lengthwise. I took a couple and cut a little "v" in the top to form a heart shape for a garnish.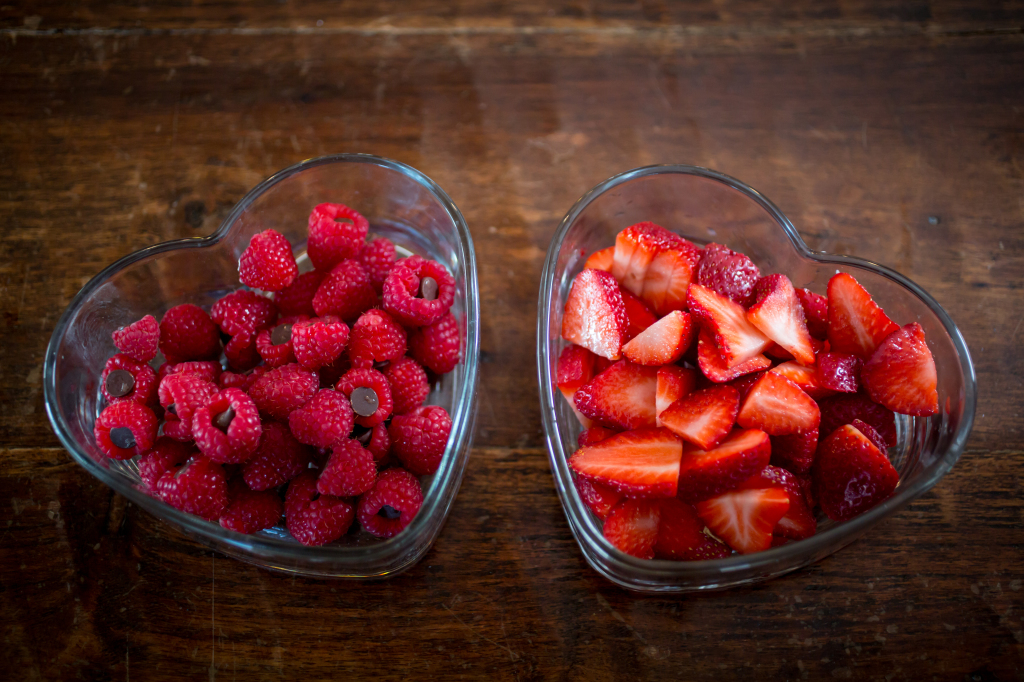 Festive enough all on their own, especially in these darling heart-shaped bowls! But don't stop here- it gets better!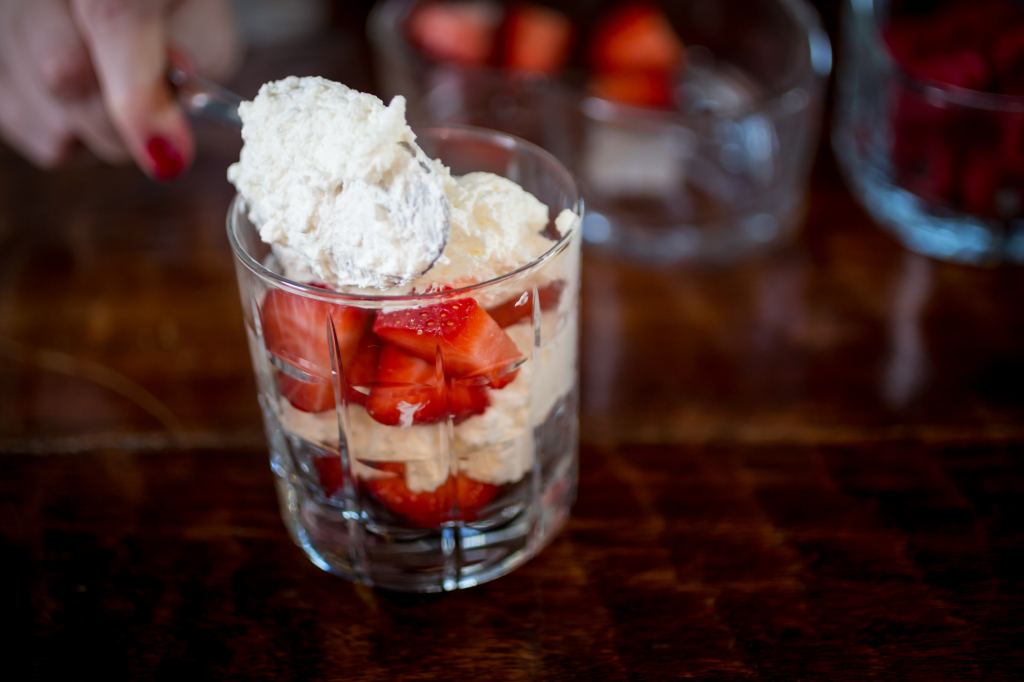 With the strawberries, I decided to keep it really simple and create a little parfait. Just layer your sliced berries with dollops of cream in a pretty glass. Here I'm using Pottery Barn's Library bar ware, a personal favorite!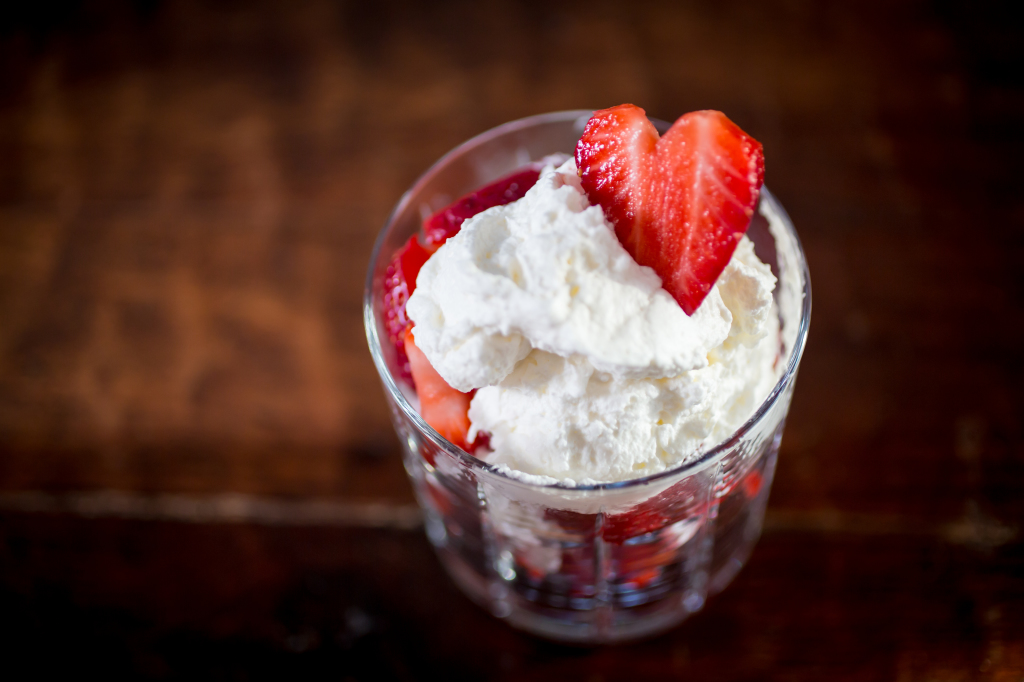 Here's that sweet little strawberry heart garnish I was talking about. You could also add some colored sanding sugar, a few chocolate chips, or another type of berry to make it extra special.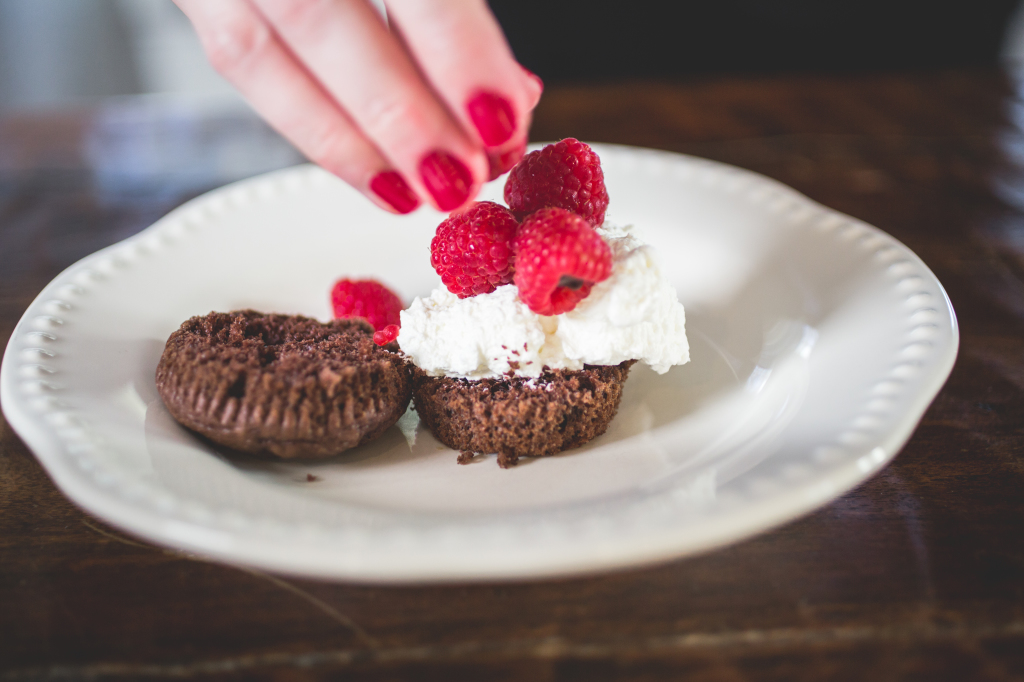 I paired the stuffed raspberries with homemade chocolate cupcakes and (of course) some cream. Simply cut your cupcake in half, layer on some cream and berries, replace the top and serve!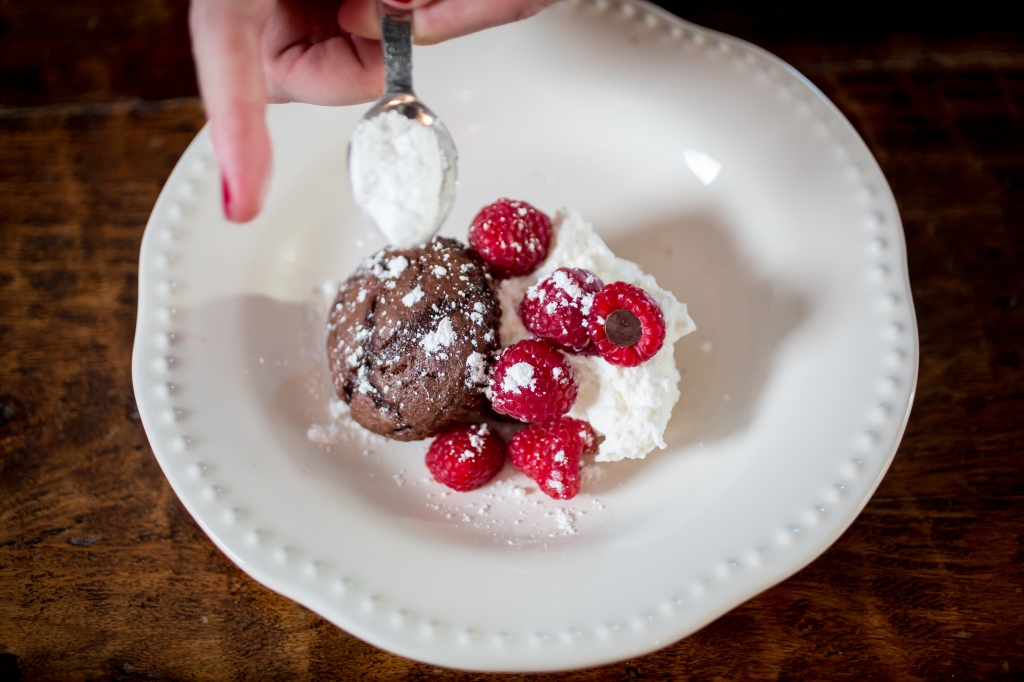 A little dusting of powdered sugar helps to make this dessert look fancy with minimal effort!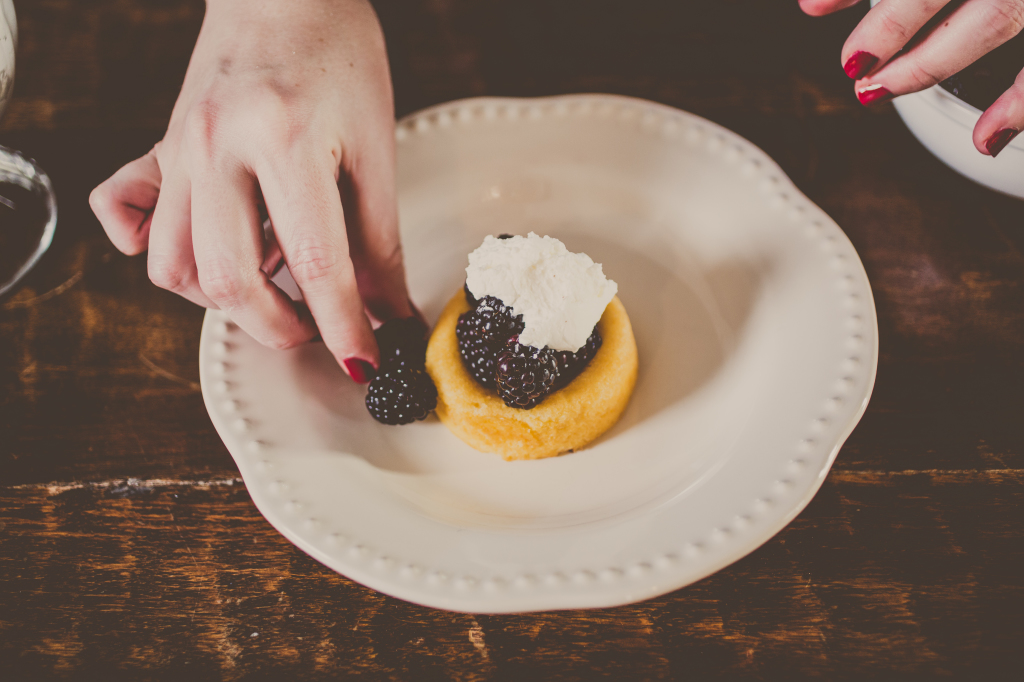 This last combination is almost embarrassing it's so easy. Here I paired my delicious blackberries with a store-bought mini pound cake shell and topped it off with cream. No shame in my game- sometimes it's just as delicious and a whole lot easier to just go with prepared foods! You could always do strawberries instead of blackberries, but this is a less predictable take.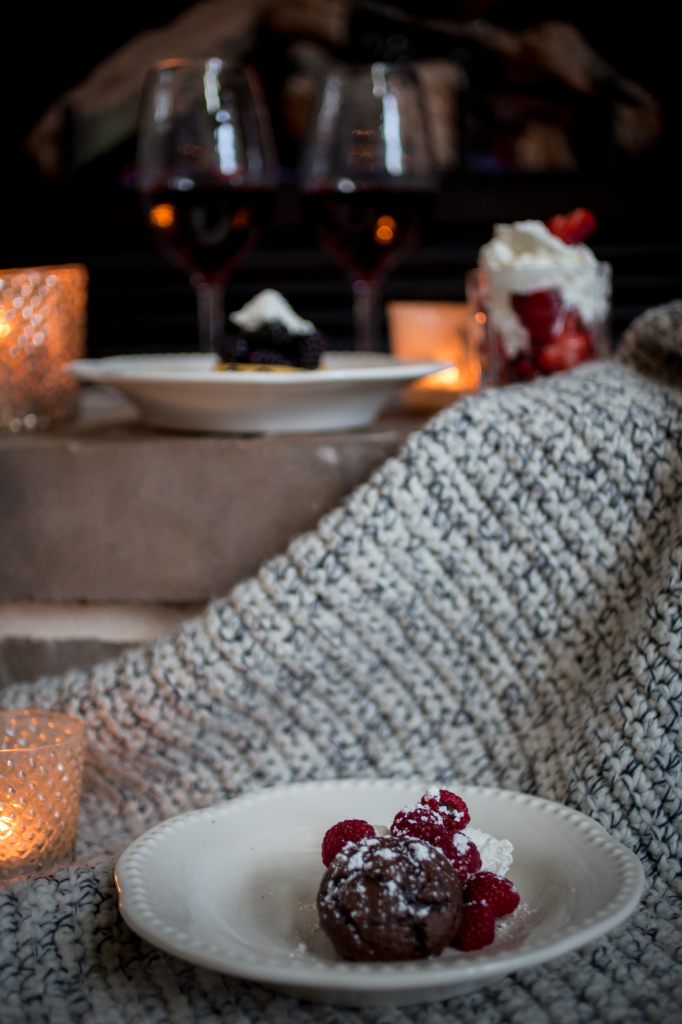 What's so great about these flavors is that they really do all work together, and you can mix and match to your heart's content and never go awry. They also all go great with candlelight, a cozy fire and blanket, and a couple of glasses of La Crema Pinot Noir!
 Share the Love on Pinterest!