Bread Roll and Olive Snack Necklace DIY
I love exploring the amazing shops and boutiques in my home of Portland, Oregon. And when I do, I want to take the extra time to look my best for an afternoon of antiquing, shopping and discovery. 
When I do hit the shops and stores, I don't want to be delayed with finding a place to eat. That got me thinking: I love wearing jewelry and like anyone, I get hungry. Why not mix the two?
Today I'd like to introduce you to the Bread Roll and Olive Snack Necklace. It's a stylish accessory and lunch all in one. Headed out for a picnic? You won't even need a picnic basket with this piece of jewelry. Just put on the necklace and go!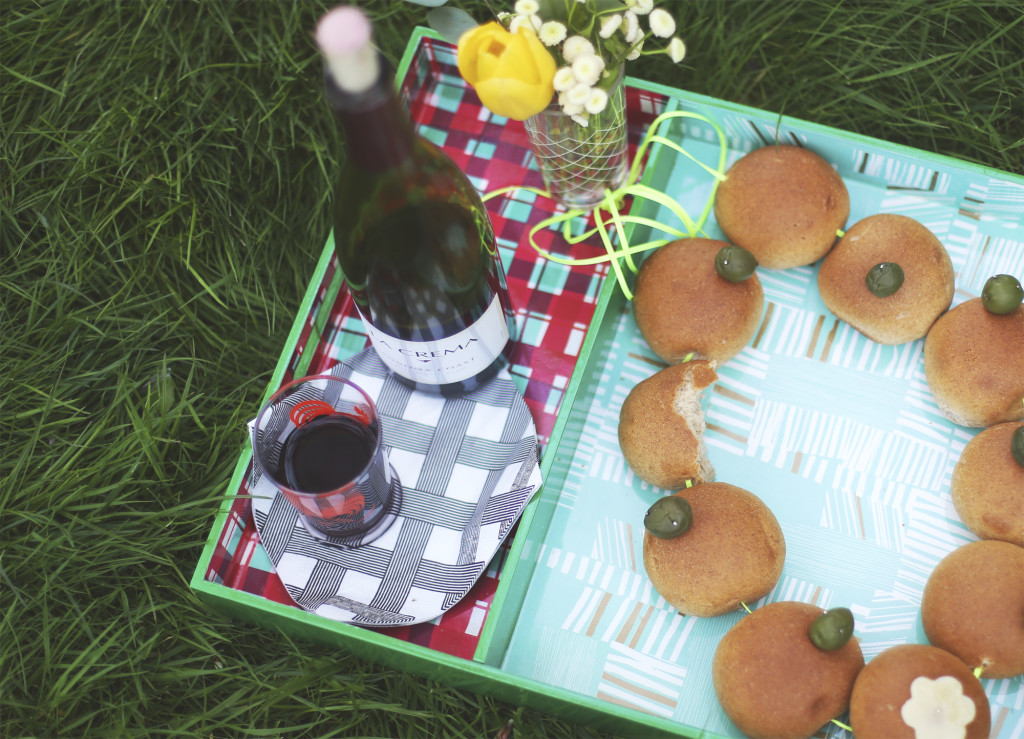 Best of all, this exquisite mix of haute couture and haute cuisine is so easy! It's the perfect Do-It-Yourself way to dress up and chow down!
Here's how to do it:
Supplies:
10 small bread rolls (if you are gluten intolerant, feel free to use a gluten free alternative)
10 green olives
toothpicks
colorful ribbon
1 large needle
an appetite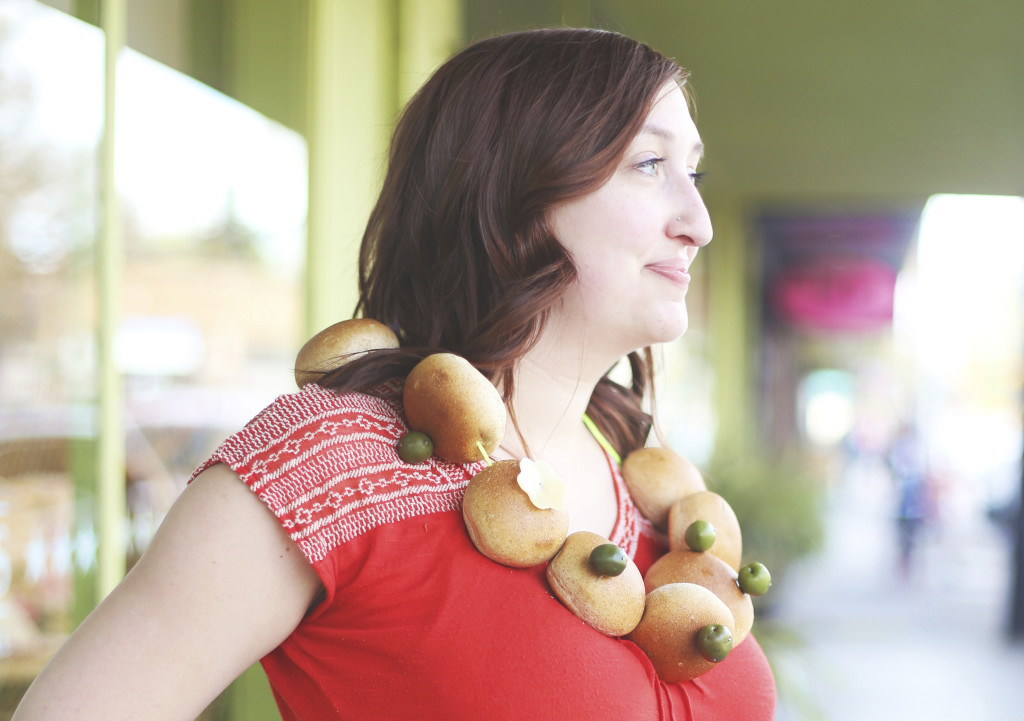 Directions:
More Edible Accessory DIY Ideas!
Now that it's April 1, it's also time to start thinking about spring accessories. If you need some more wearable food inspiration, head on over here to check out the DIY Bon Appétit Crown.
Chelsey, The Paper Mama