DIY Party Details: Window Menu Board
A hand-created menu board adds a fun element to your entertaining décor. Join our friend, Megan Flynn as she creates this versatile DIY.
I've never been much of a DIY-er until recently, but I must say that the few DIY projects I've done in the past few months were a really fun and cost-effective way to add a little more personality to our wedding.
I picked up this old window at a Habitat for Humanity in Virginia a few months ago, and with a little sanding and a few coats of paint, we had ourselves a homemade menu board for our reception! I'll show you how I did it.
Supplies:
Window
Sandpaper
Masking tape or painter's tape
Newspaper
Spray paint–I used two colors, green for the wood and white for the back of the glass (and less than one can of each)
Dry-erase marker
Optional: screwdriver, rags
Instructions:
Start with an old window. With a screwdriver, remove any hinges or metal pieces that are in the way. Clean it off with a damp rag if necessary, and give it a good scrub with a piece of sandpaper.
Tape the edges of the glass to protect it from the paint.
Set up a painting area outside or in a well-ventilated area. Lay newspapers on the ground and along the un-taped glass.
Spray paint the wood frame using short, even strokes. Let dry and add another coat.
Turn the window over and carefully spray the back of the glass with white spray paint to create a frosted glass look. You can skip this part if you'd like, but it makes your writing on the other side stand out much more clearly, and I think it makes the whole project look a little more finished.
Let dry and add your menu or whatever message you'd like to include on the front. Display and enjoy!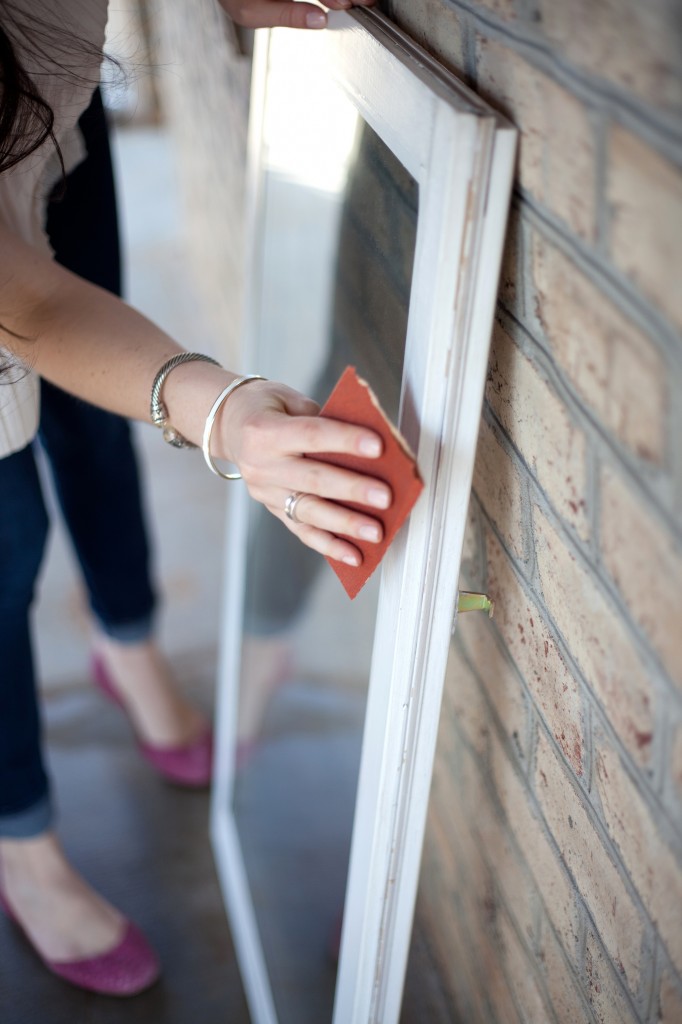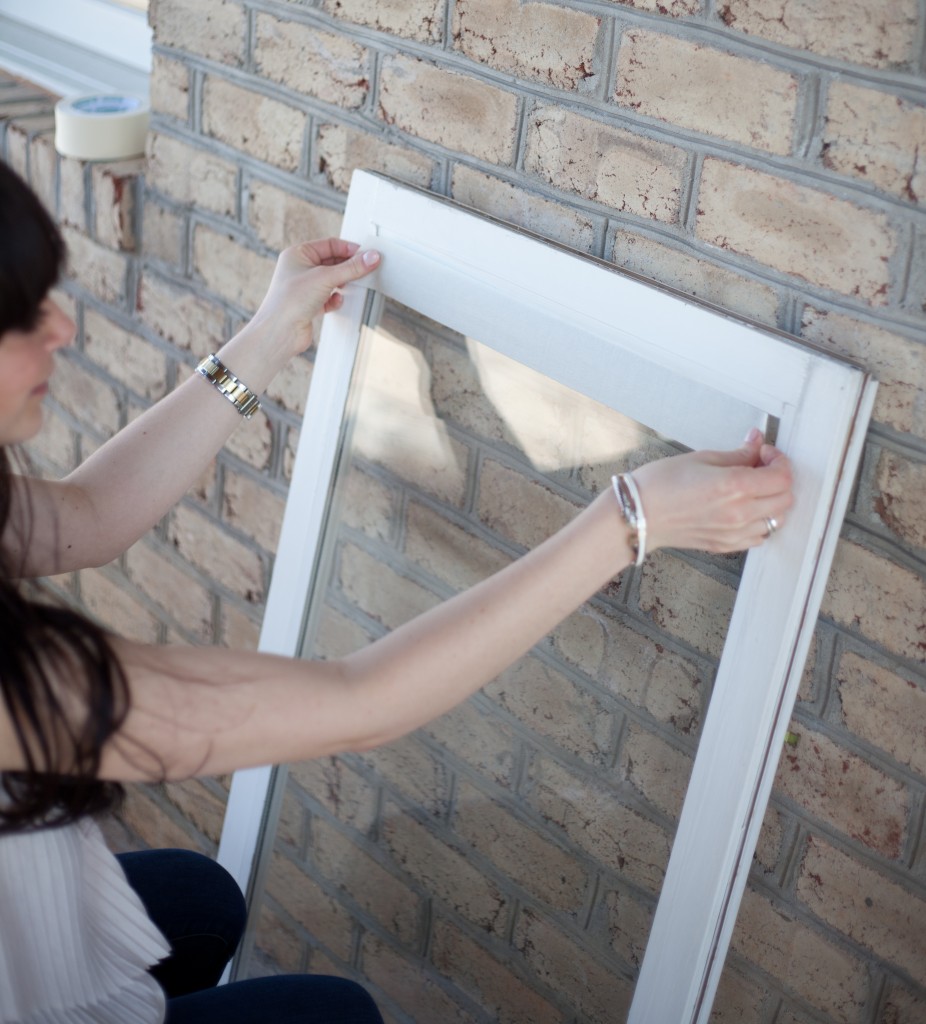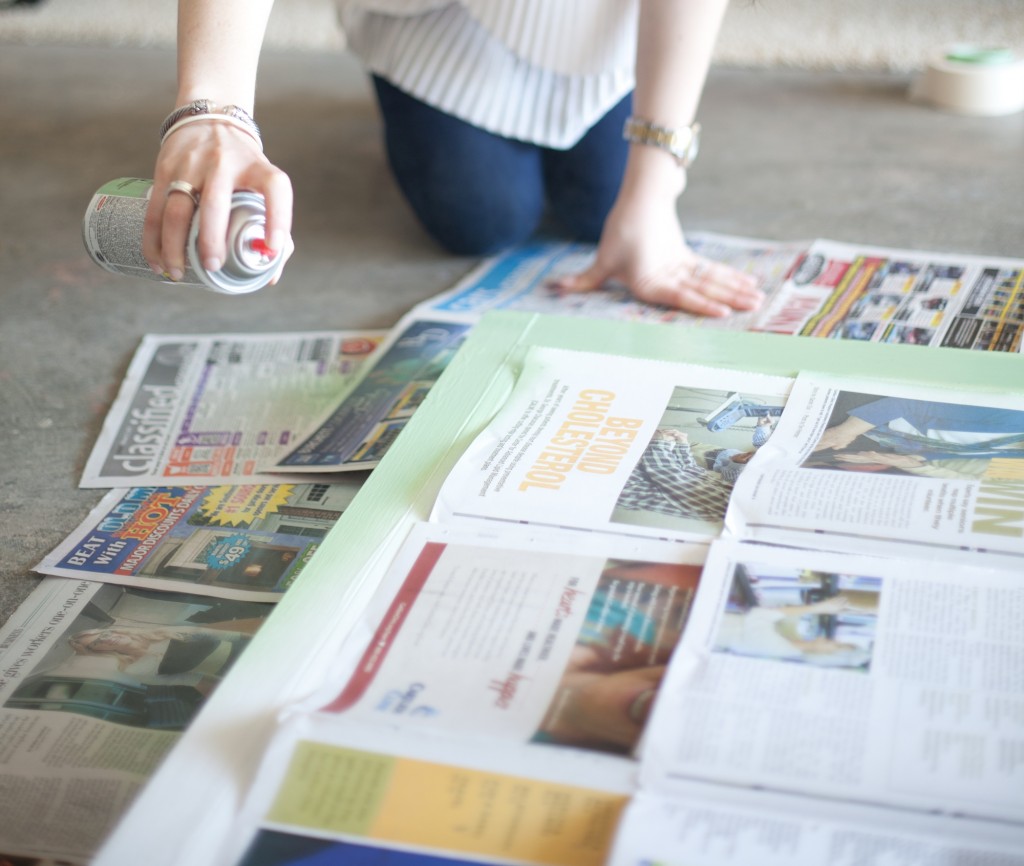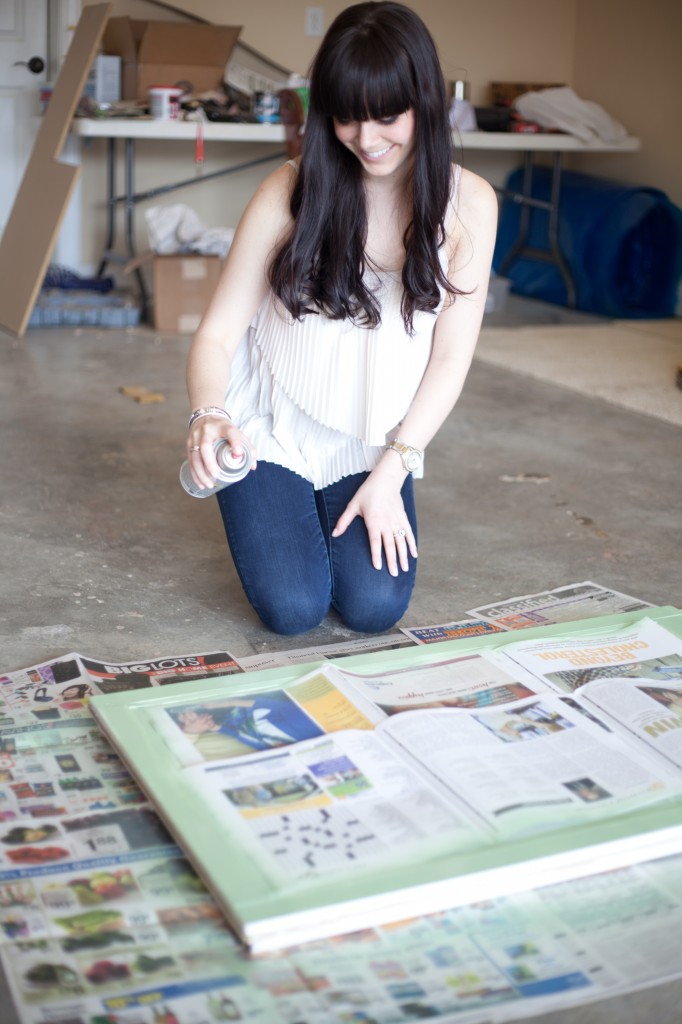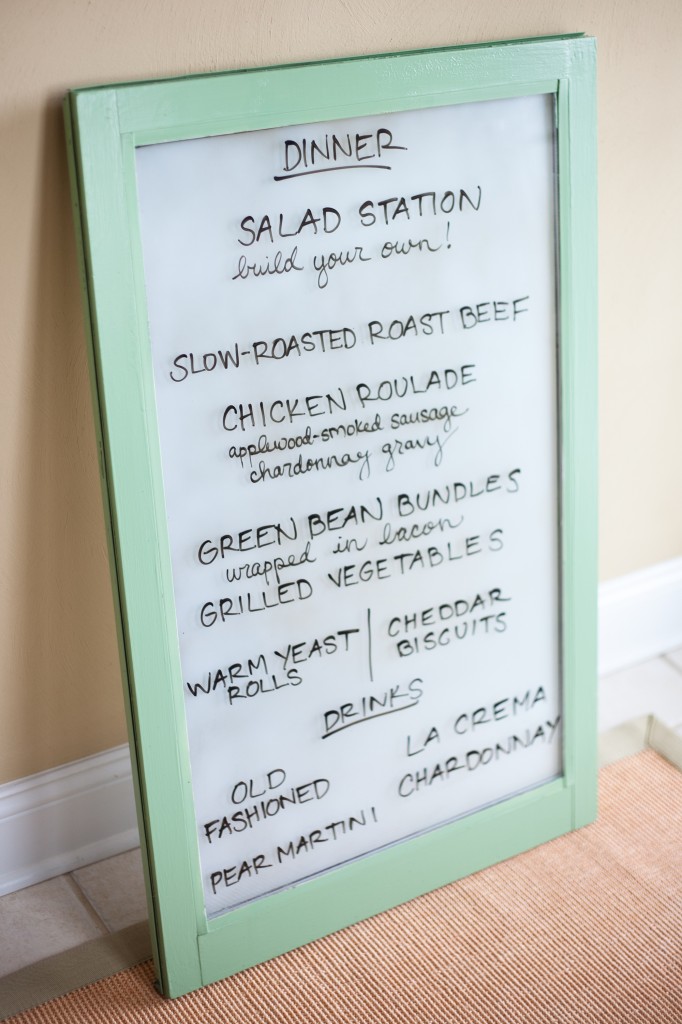 Perfect pairing: Combine this with a styled out bar cart for a terrific 1-2 entertaining combo.
Photos by Sarah Gatrell of Photo + Love.