DIY Wine Charm Tassels
Why buy expensive wine charms when our friend Alexis Murphy shows you how to make them yourself? Pour a glass of wine and get your DIY on!
There is nothing more charming for a Summer Party than a fun, colorful way to distinguish your guests' glass of wine.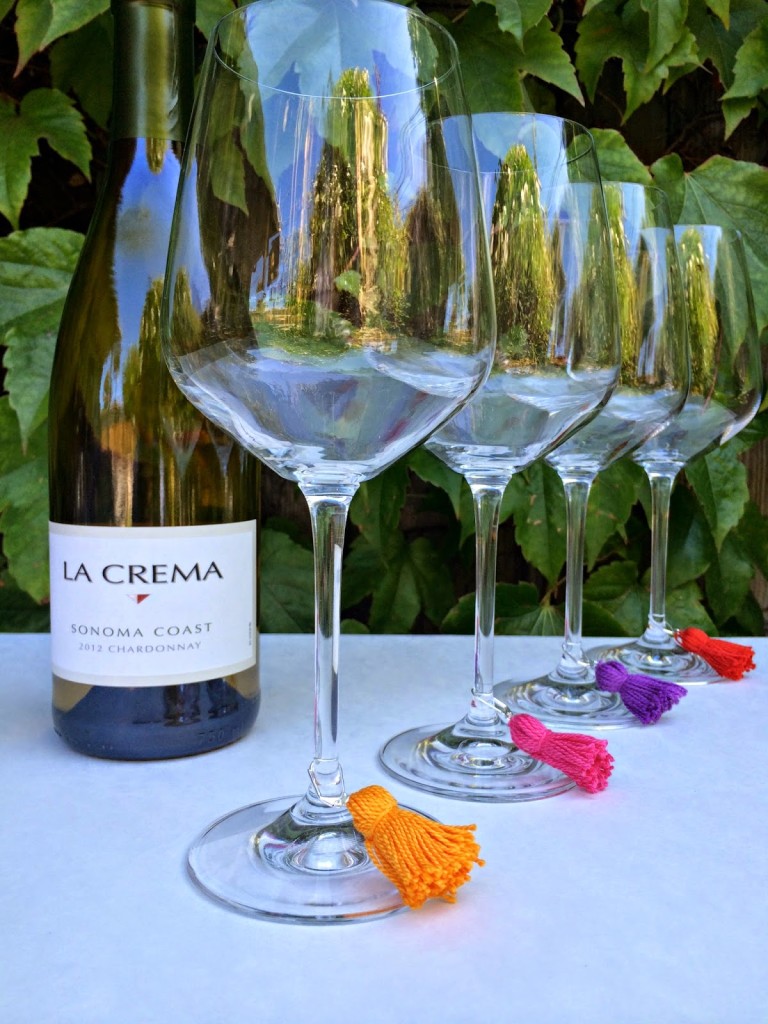 Tasseled wine charms are so simple and the perfect craft…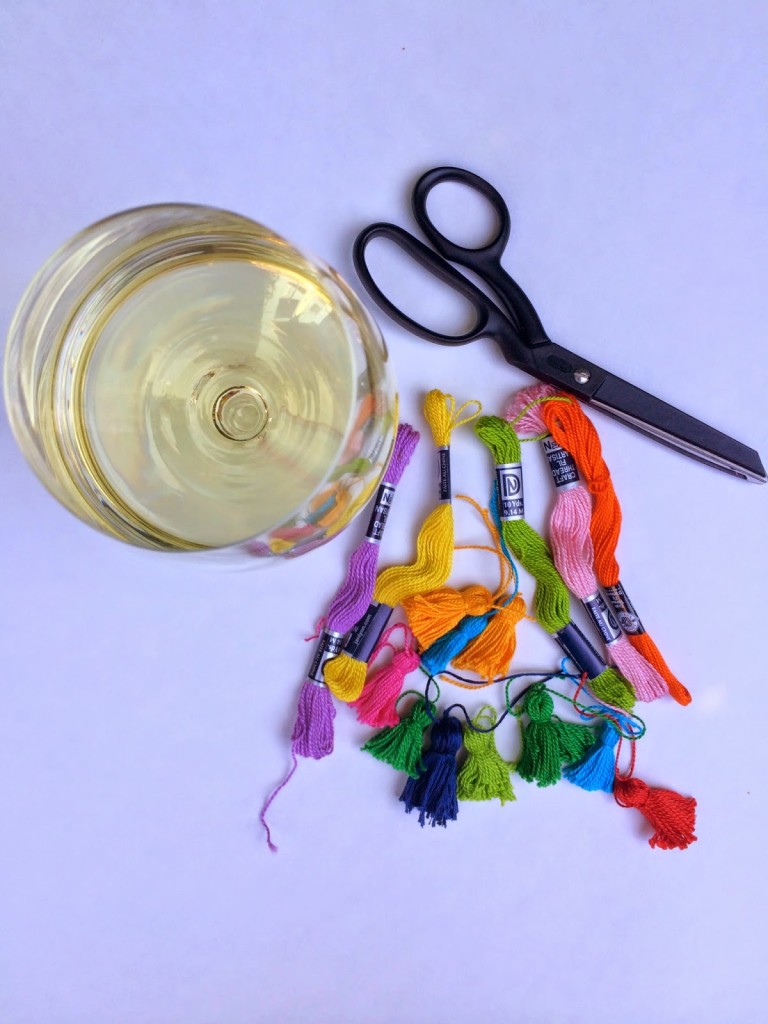 … to do while enjoying a glass of wine (you have to make sure they work, right?)
Start with colored embroidery floss from the craft store…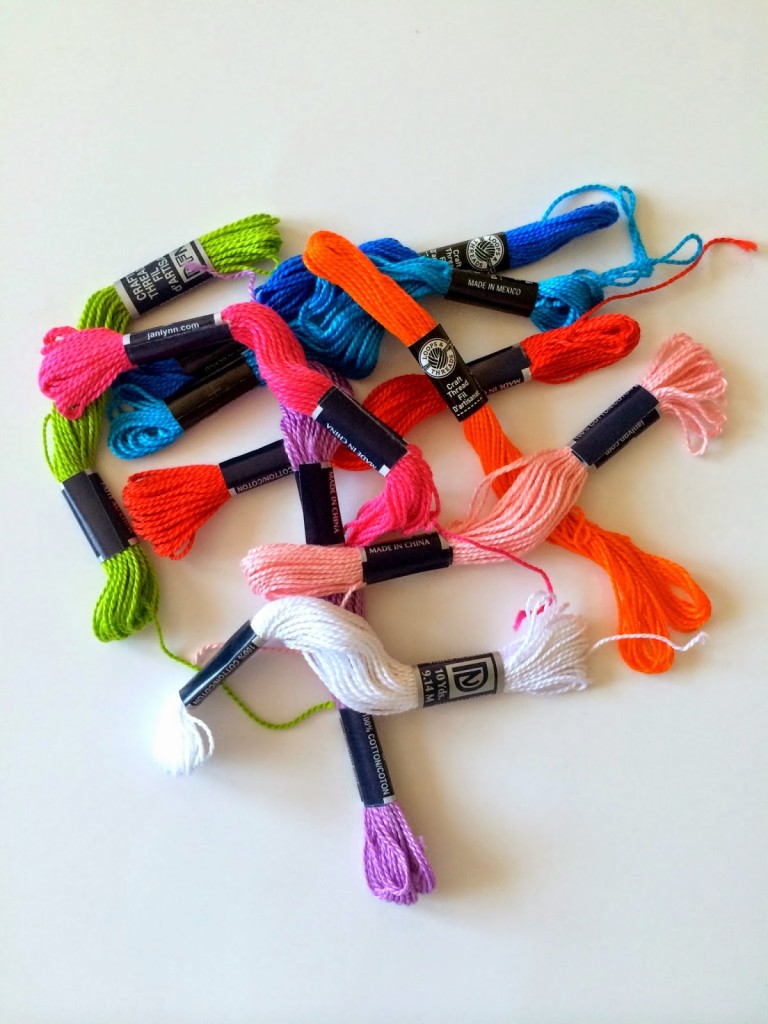 To make 2 tassels of the same color: I simply remove the tags, and once they are gone, the floss is in a circle. Take one of the loose ends and cut off 16 inches. Then, cut that 16 inch strand into four 4″ pieces and set aside.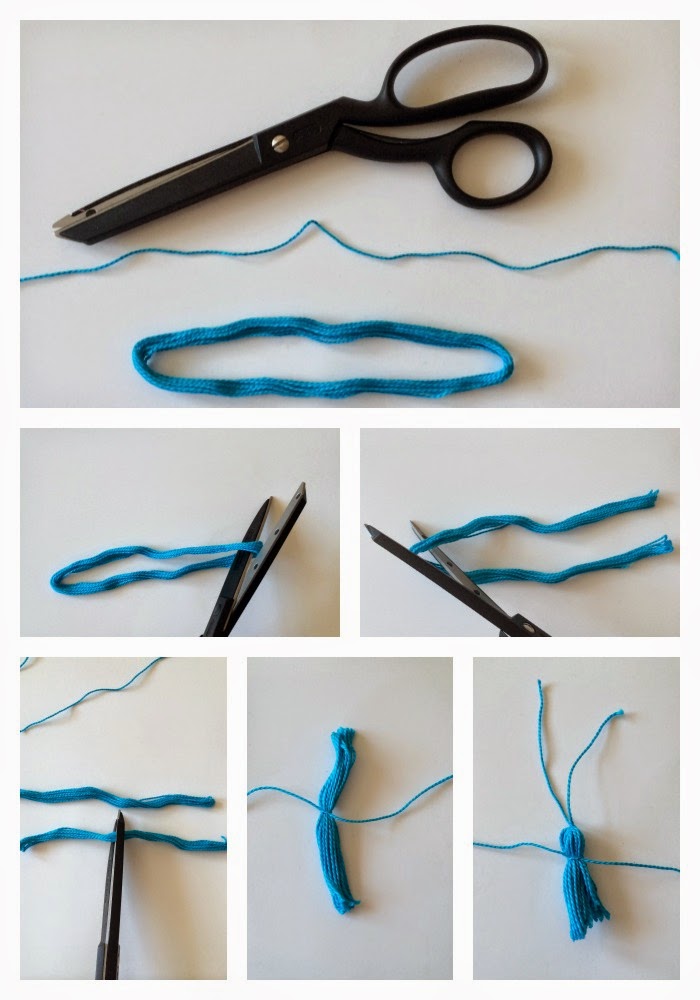 Cut both ends of the circle…
You will be left with 2 bunches that are approximately 6 inches long. Then:
Cut the bunches in half to 3 inches.
For one tassel, combine two of the 3 inch bunches and (with your set-aside 4″ string) tie a double knot in the middle.
Fold over, leaving the string you just tied at the top.
With another 4″ strand tie a double knot at the top near your folded over floss.
For your 2nd tassel, repeat with your other 3″ cut strands and two 4″strings.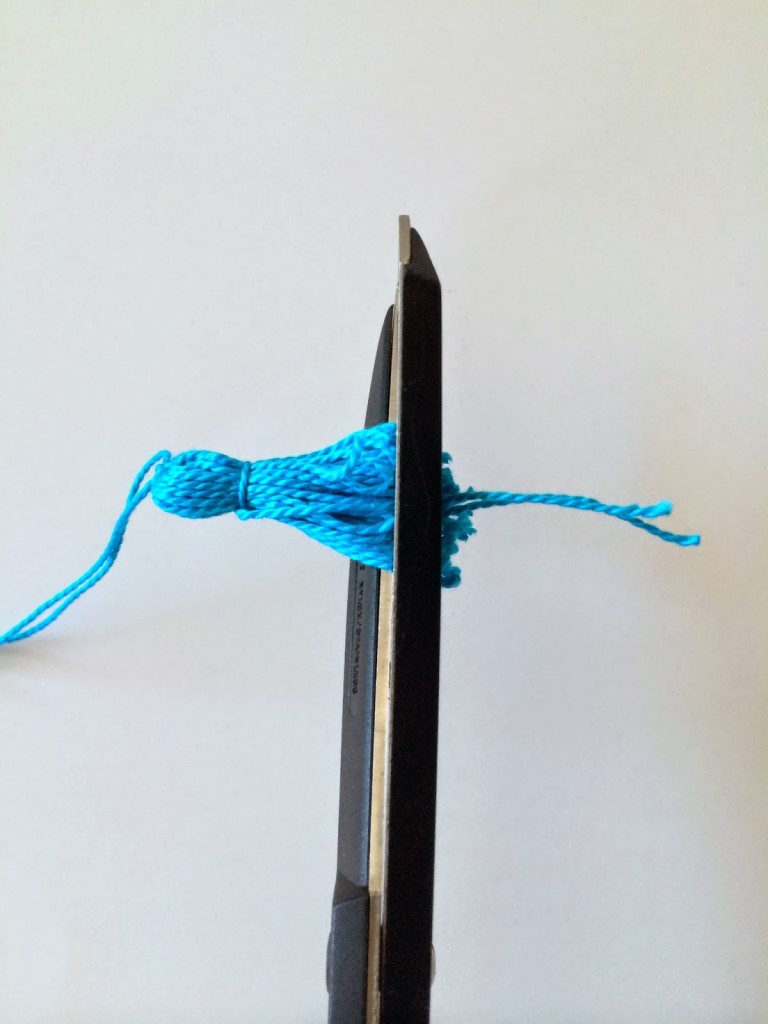 Trim them at the bottom so it is even and pretty
Keep going with other colors and soon you will have…
Now we're in the home stretch. To make your gorgeous tassels into wine charms, or if you are in the mood, a silly piece of jewelry…
Thread and tie the wine charm tassel onto to levered earring wire. These available at most craft stores.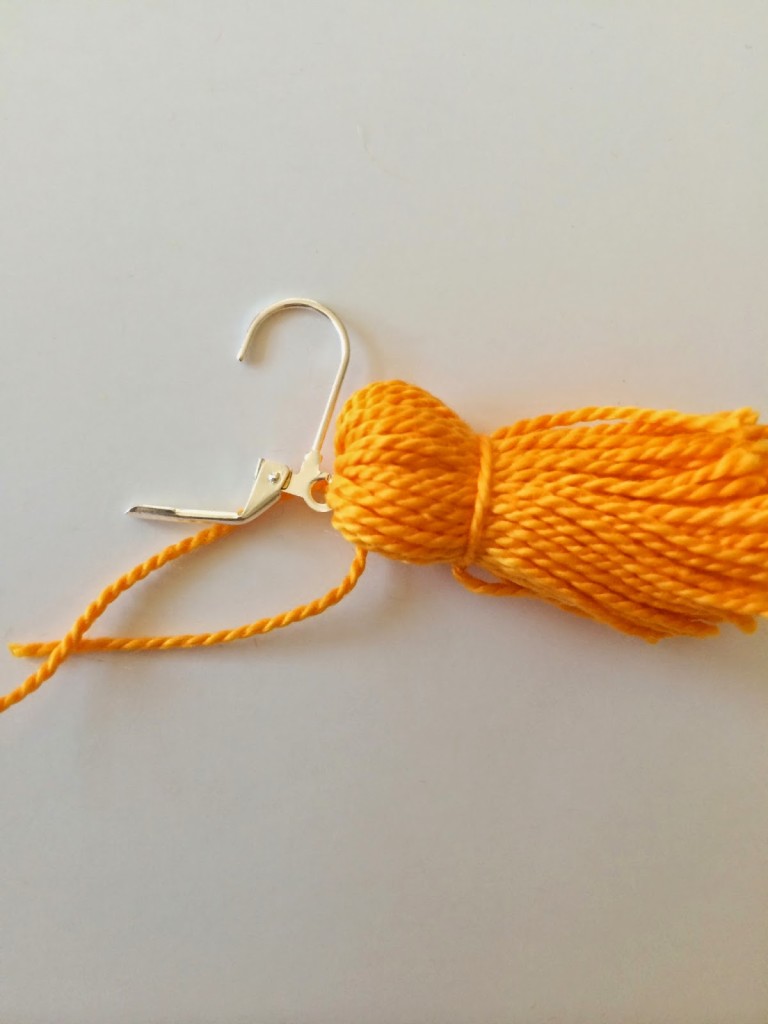 And clip it onto the wine glass.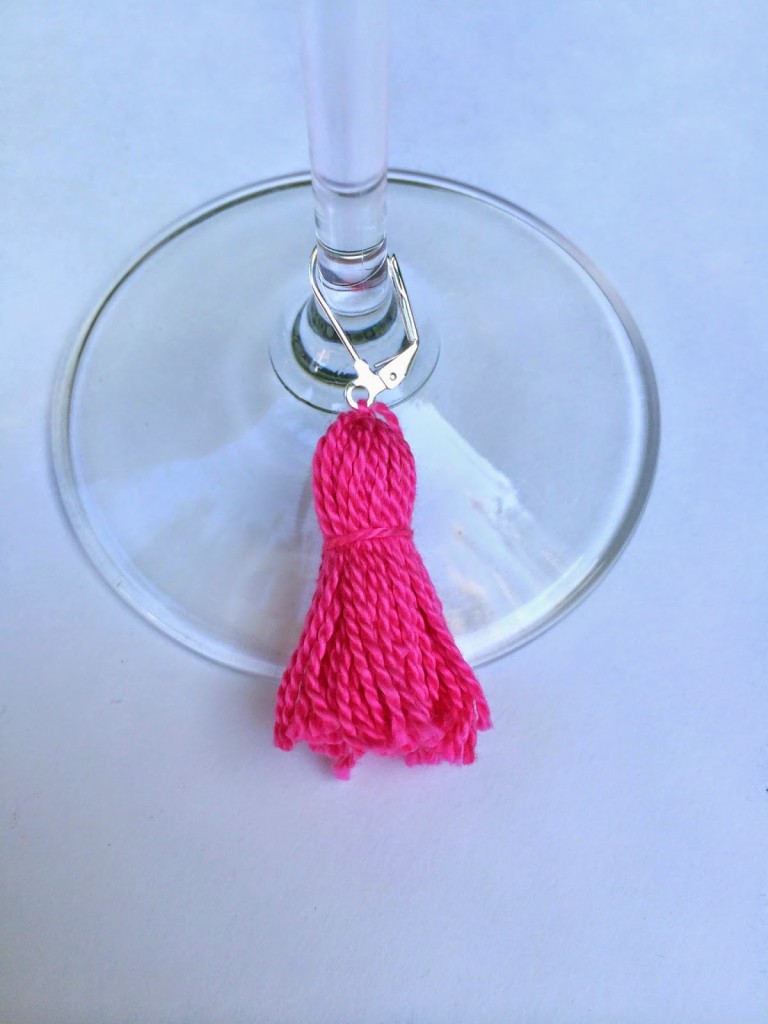 And tassels up!