Easy and Festive Soup and Salad for Chinese New Year
With the Chinese New Year upon us, it is time to celebrate with a fresh, festive dinner and a beautiful Chardonnay. Let's cheer, Gung Hay Fat Choy!
Wontons are a family favorite and they are so easy to make. (and don't be afraid of wrapping them,  step-by-step instructions are on my blog) Little delightful dumplings, that just seem to melt in your mouth.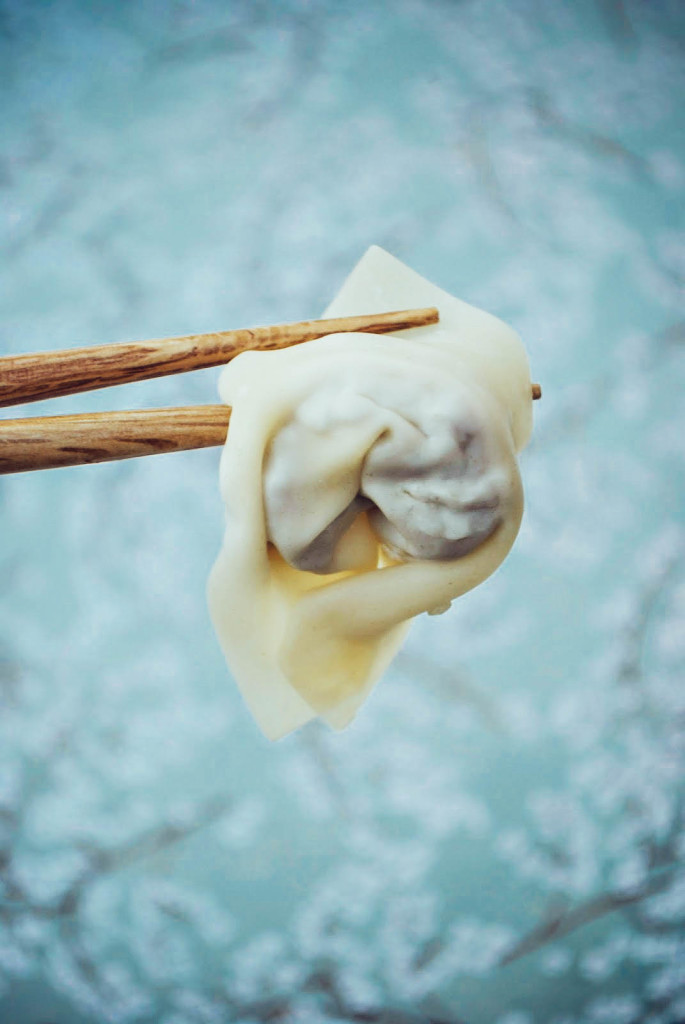 I love to simmer them in soup. They are warm and comforting, yet light and flavorful.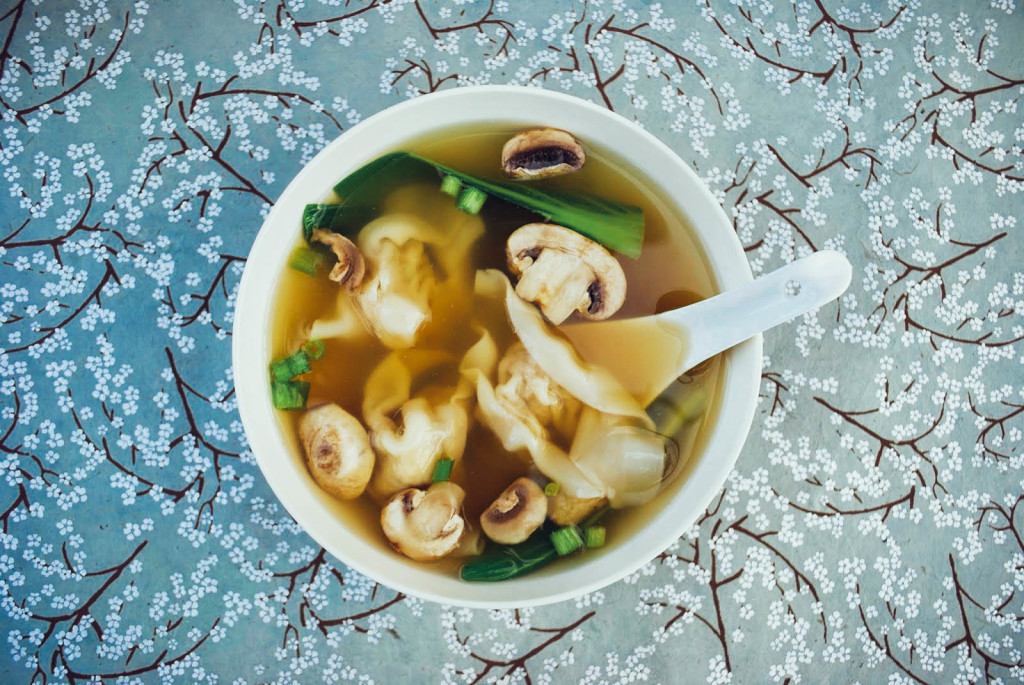 And what's a soup without salad? I can't resist serving them in individual take out boxes.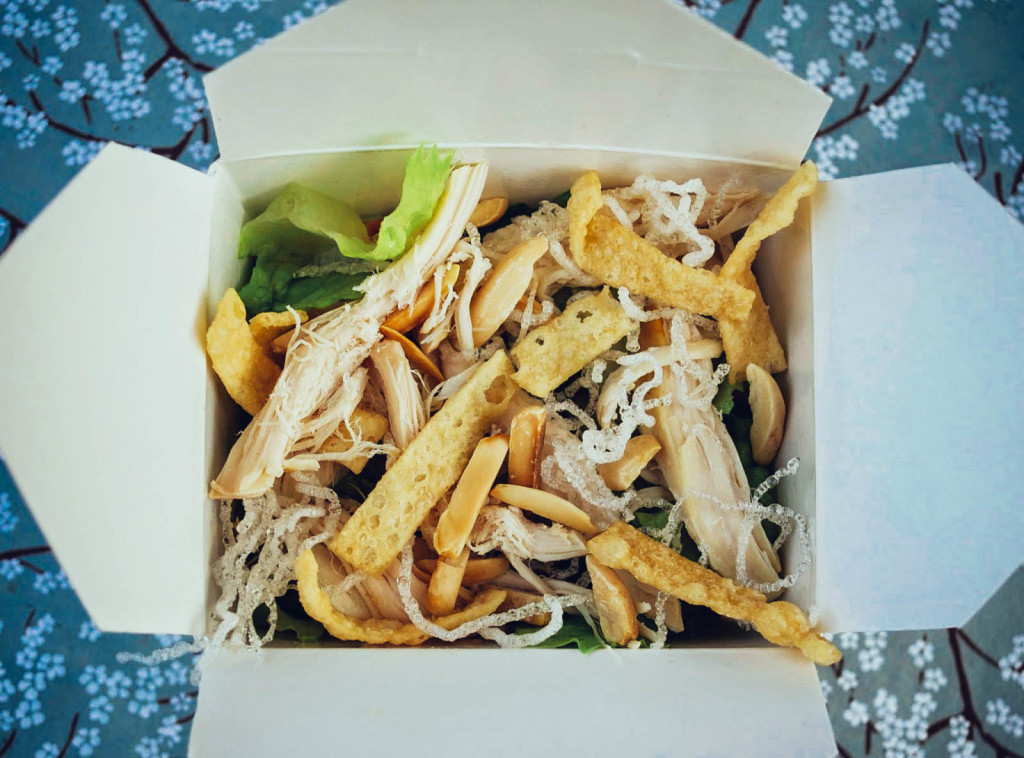 Crispy, crunchy and slightly cliché, yet delicious nonetheless. Filled with fresh and colorful ingredients—but really it's all about the dressing. Savory and slightly sweet, it is the perfect pairing for the lettuce and chicken—and Chardonnay!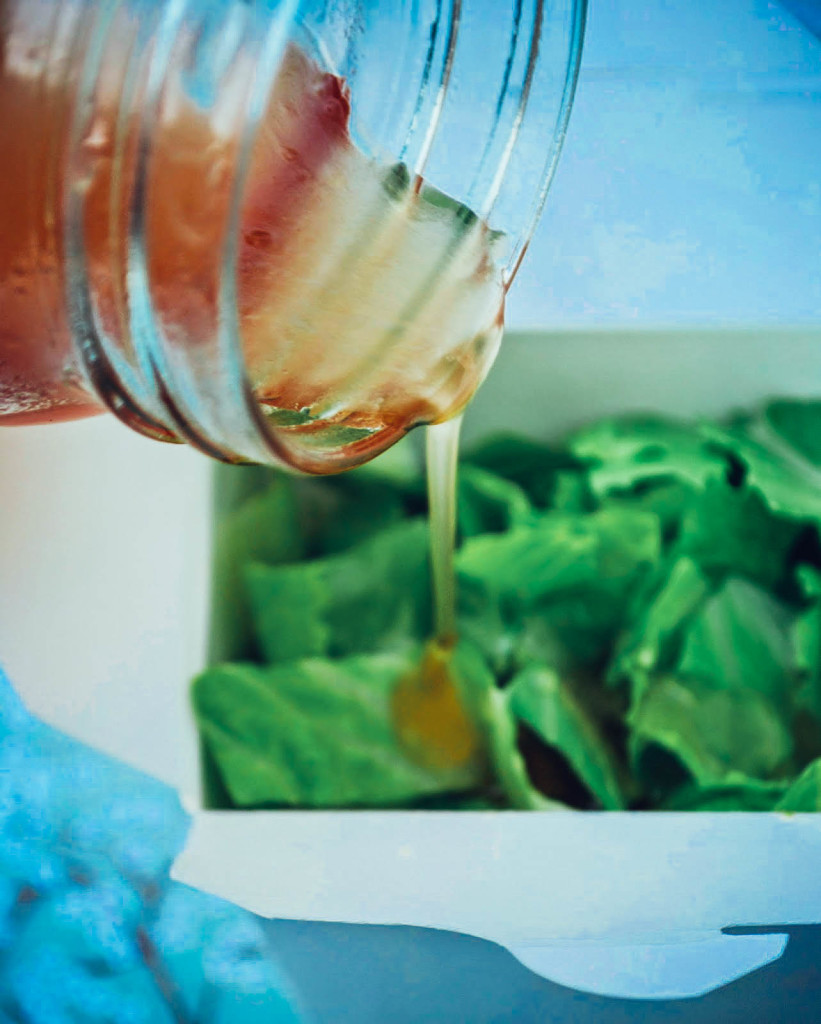 Herding us into dessert are sweet sugar-cookie sheep,  it is their year after all.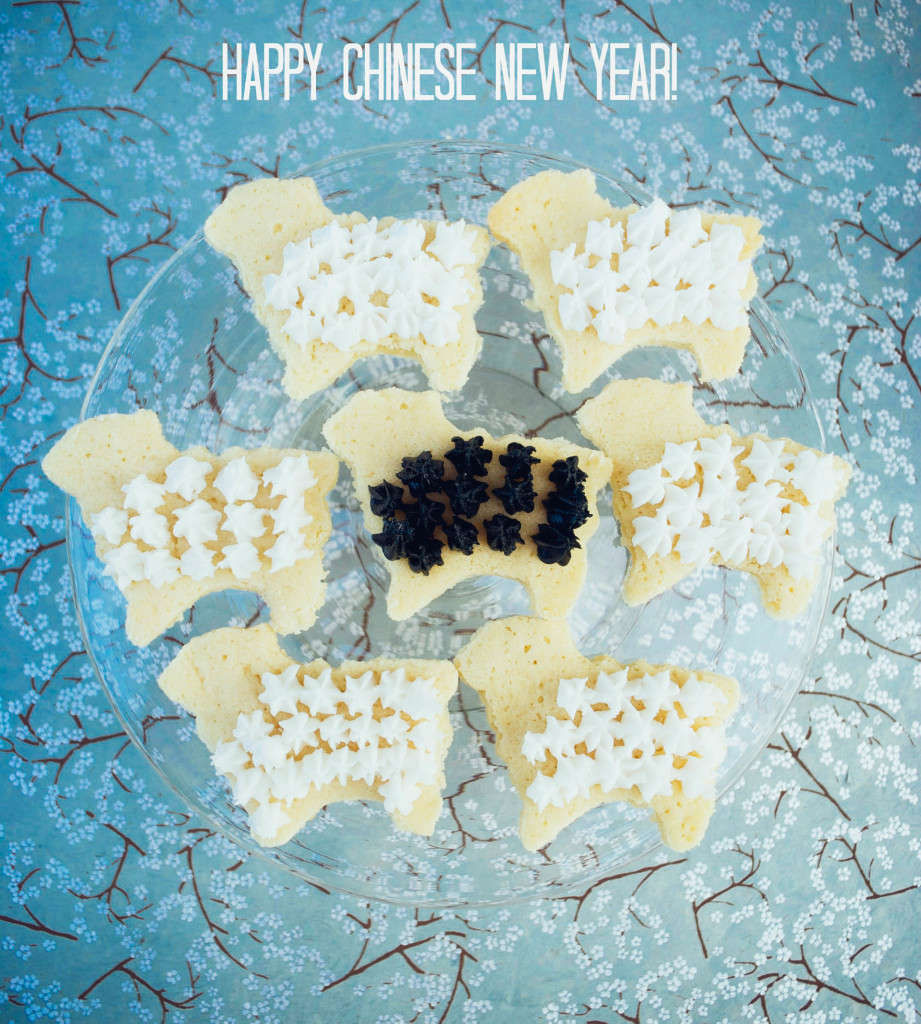 Cheers to all and good fortune in 2015!
Wonton Soup
Cuisine: Chinese
Prep time:
Cook time:
Total time:
Serves: 6
Ingredients
For the filling combine:
3/4 lb ground pork
1 tsp fresh grated ginger
1 tsp minced garlic
3 tbsp finely chopped scallions
2 tsp soy sauce
1 1/2 tsp rice wine vinegar
1/4 tsp sesame oil
30 – 35 wonton wrappers
For broth:
10 cups canned chicken broth
1-2 cups thinly sliced bok choy
1 cup thinly sliced mushrooms
3 thinly sliced scallions
Instructions
In a large soup pot simmer chicken broth over medium heat.
Spoon about 1 teaspoonful of filling into each wonton skin (do a few at a time, while keeping other skins covered in plastic so they do not dry out)
Wrap each wonton (full folding instructions are here) and set onto a parchment lined baking sheet or platter.
Add vegetables to simmering broth and cook for about 2 minutes
Gently add the wontons individually to the broth and increase heat slightly. Stir very carefully to make sure wontons do not stick together or to the bottom of the pot and cook about 5 minutes (the wontons should float to the top of the broth.
Serve immediately with La Crema Sonoma Coast Chardonnay.
Chinese Chicken Salad
Prep time:
Cook time:
Total time:
Serves: 6
Ingredients
For the dressing:
1/2 cup rice wine vinegar
4 tbsp. red wine vinegar
1 tbsp. sesame seed oil
1 cup granulated sugar
1 cup olive oil
For the salad:
3 hearts of Romaine lettuce chopped
2 cups shredded chicken (I usually use a rotisserie chicken from the store)
1 cup toasted slivered almonds
Rice noodles, fried (simply follow the package instructions)
Fried wonton strips (slice wontons and fry them yourself or buy them—usually in produce section with the croutons.)
Instructions
Combine all dressing items and beat with a whisk until emulsified.
Combine Romaine lettuce, shredded chicken and dressing. Toss to coat ingredients.
Top with rice noodles, almonds and wonton strips.
Serve immediately with La Crema Sonoma Coast Chardonnay.