Growing Vegetables, Friendships at the La Crema Employee Garden
Calling all earthworms! Please report for duty to the garden!
That would be the La Crema Employee Garden, now in its fourth year of cultivation at the winery in the Russian River Valley. Melissa Laurice, whose "real" job is La Crema's laboratory manager, is the garden director.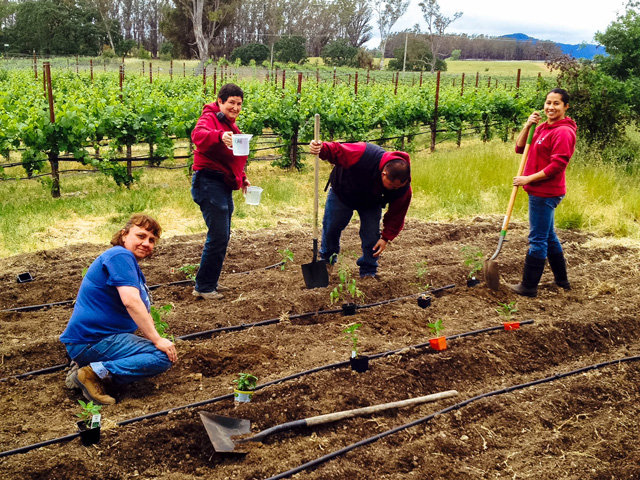 She calls the little patch of produce, located in a tranquil corner of the grounds, a "garden-therapy garden" where she and the other winery volunteers who keep it going can have a little time in the sunshine and be out in nature. "It takes your mind off your daily routine," she explains.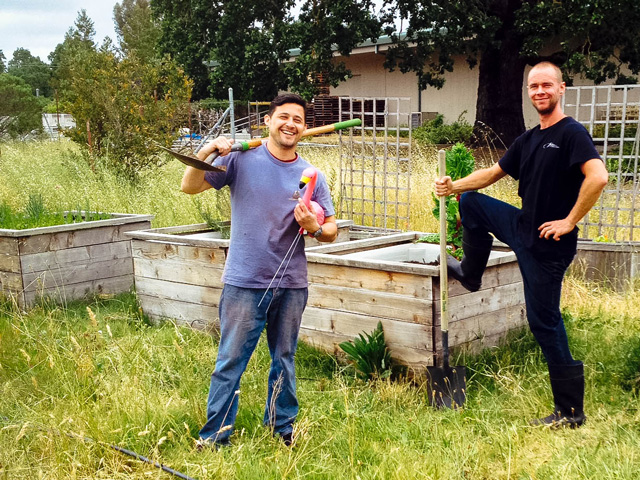 Lots of California wineries have gardens, but La Crema's is totally run by the employees, who also get to partake of the garden's bounty.
Each Spring, when it's time to plant, whoever wants to get involved brings their favorite seeds or baby plants. This year, the crop will consist of tomatoes, cucumbers, a variety of peppers, zucchini and yellow crookneck squash, greens including romaine, arugula and Swiss chard, green beans, and lots of herbs, ranging from oregano and sage to rosemary and thyme.
As each crop ripens, the bounty is shared among the gardeners and the broader La Crema team.
The veggies are also used for winery potlucks and quarterly barbecue parties, and they come in handy at harvest time, when everyone's working on overdrive. "We usually don't have a lot of free time during the height of harvest season," Melissa says. "That's when the tomatoes are just getting ripe, so we use them to make salad for ourselves at lunch!"
At the beginning of each growing season, anyone interested in being part of that year's garden can sign up. After everything's planted, the gardening group gets together every Thursday, at lunch, to talk about what needs to be done that week. From staking plants, to weeding, watering to picking, the work is evenly shared, and everybody has a role in the garden's success.
Melissa says the garden helps to foster La Crema's values of collaboration and teamwork. "It helps to build friendships with your co-workers, and providing food for our La Crema family brings people closer together." And enjoying produce fresh from the garden fits right in with La Crema's emphasis on health.