Thanksgiving Leftover Green Bean and Mushroom Tart
Holiday season is officially upon us. The weather is cooler, leaves are falling, and many of us are beginning to plan dinner parties and Thanksgiving celebrations—long lists of delicious food we plan on serving our friends and loved ones. I always have a much bigger imagination and make way too much food for holiday dinners, and then am stuck with a ton of leftovers.
This year, I'm elevating my leftovers and pairing them with La Crema Sonoma Coast Pinot Noir and Chardonnay, and a delicious recipe for a Green Bean and Mushroom Tart made from leftover side dishes!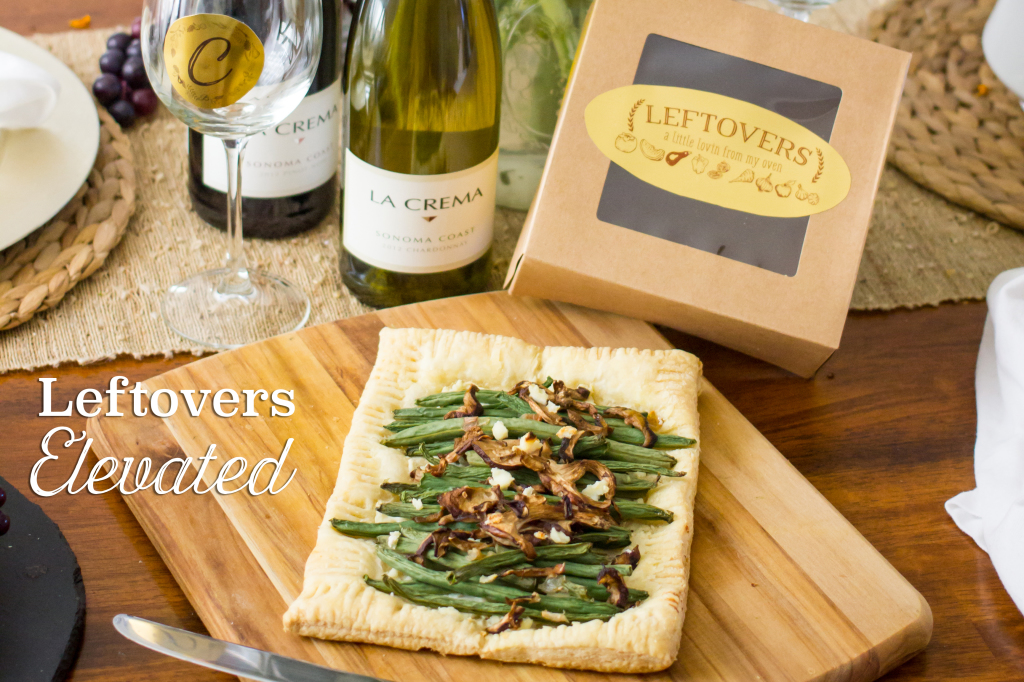 This leftover tart is not only unbelievably easy- it is actually incredibly adaptable as well. While I am making mine with some simple roasted green beans and my recipe for perfect sauteed mushrooms, it could also be made with this amazing recipe for green bean supreme casserole, or even this recipe for charred green beans with smoked bacon and persimmons!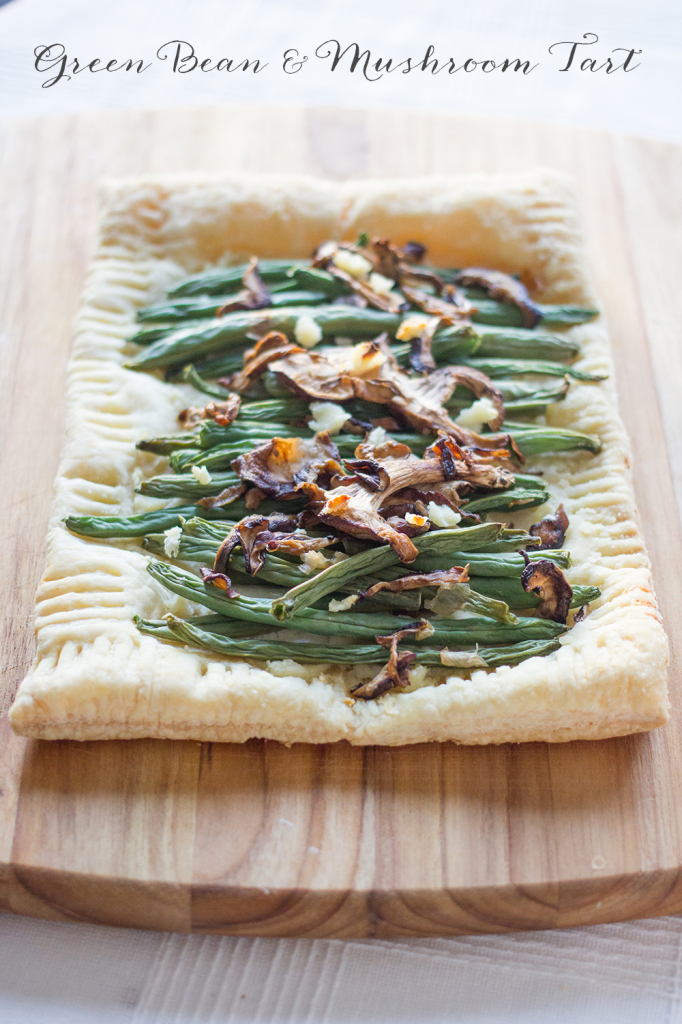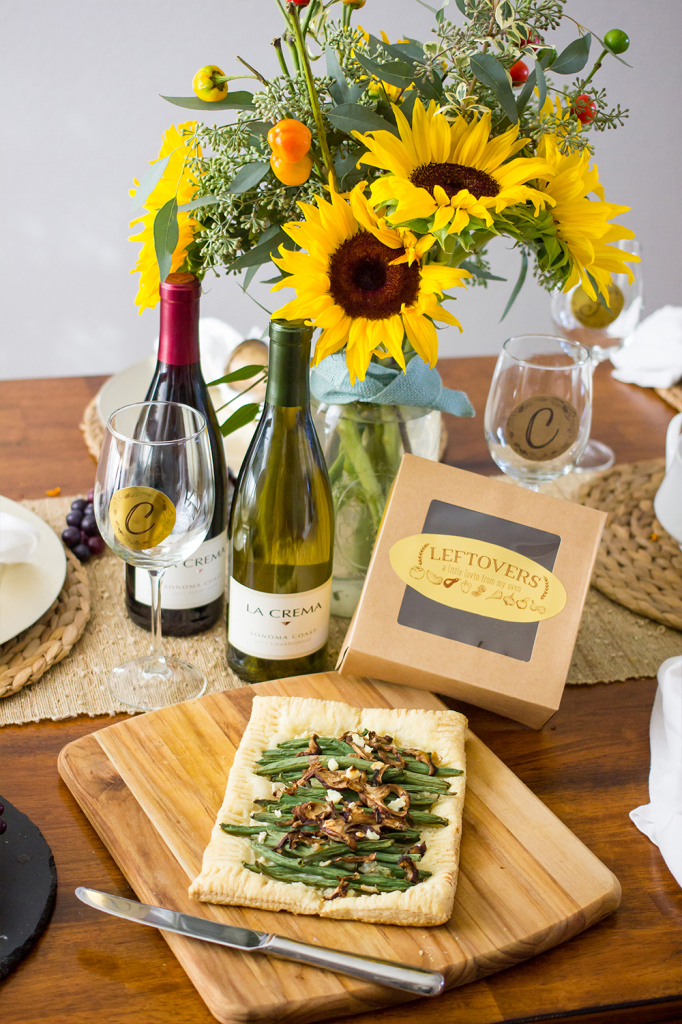 For some adorable free printable Leftover Tags that will send guests home from your dinner party in style, please head here!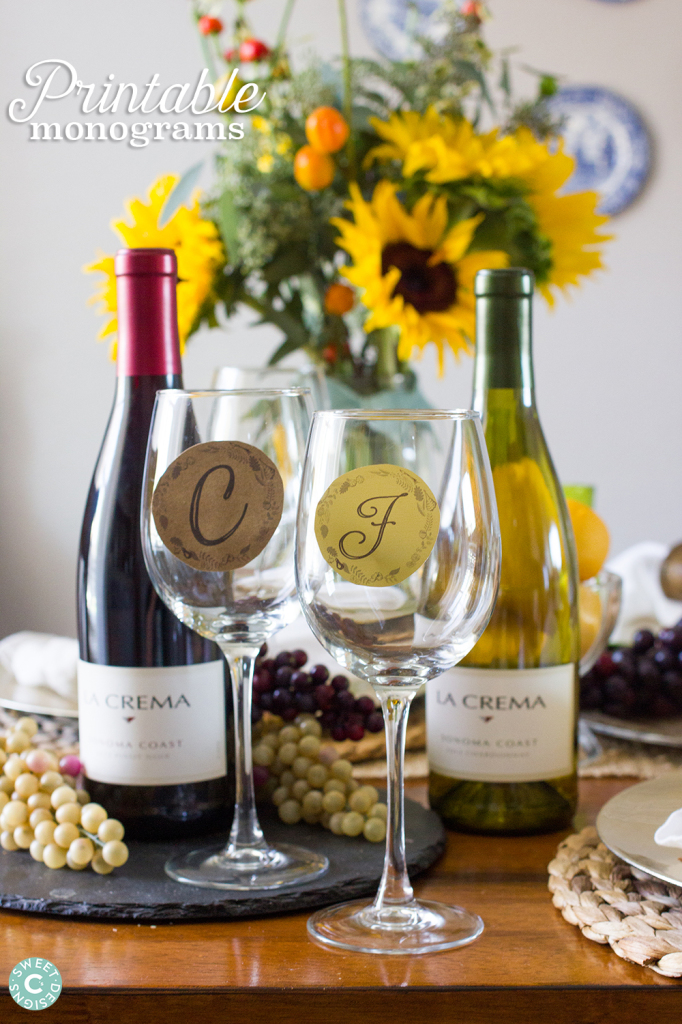 To complete your holiday table, I am also sharing some free printable monograms that make adorable drink labels, place settings, and even stationary! All you need to do is download, add it to a card or label, and print! Check back on the La Crema Blog Friday for the link!
Leftover Green Bean and Mushroom Tart
Author: Courtney O'Dell
Prep time:
Cook time:
Total time:
Serves: 4
Ingredients
2/3 of a sheet puff pastry, thawed
1/4 cup ricotta cheese
1/2 cup leftover green beans (or as many as you like/have)
1/4 cup leftover mushrooms
Instructions
Prep a baking sheet with nonstick cooking spray.
Add 2/3 of a puff pasty sheet to the baking sheet (I simply remove one of the folds form the sheet when unwrapping it as most brands come folded into thirds).
Spread ricotta cheese on puff pastry.
Layer green beans and mushrooms on pastry.
Add a little crumbled ricotta to the top.
Go around the tart with a fork, making indentations around the edges.
Bake at 350 for 20 minutes, or until puff pastry is puffy and brown.