For Our Winemaking Team, Collaboration and Friendship Go Hand-In-Hand
We've recently shared several tales of mentorship as part of our film series with Interview Magazine. There's one more special mentoring relationship we're especially excited to share: A story of professional growth and friendship that's evolved over more than a decade between our winemaker Elizabeth Grant-Douglas and general manager, Lacy Procopenko.
The two have formed a close bond since they began working together in 2001. They call it "co-mentoring."
Most often, "mentoring" suggests an older, more experienced person taking a younger one in-hand to show her the ropes. "Co-mentoring" of the kind Elizabeth and Lacy have developed happens when colleagues with different skill sets share their knowledge with each other as they build their careers.
Both women arrived at La Crema within months of each other—only to discover there was more they wanted to learn in order to excel at their new jobs.
Elizabeth was comfortable with winemaking, but found she wanted to brush up on some business skills.
"When you go to school for a science degree nobody teaches you anything about how to inspire people, how to interview people, how to find people for your team," Elizabeth says. "Lacy is very professional, with a background in managing people and human resources, so she was able to give me guidance in how to be a better manager."
For Lacy, working with Elizabeth opened the door to an understanding of the grapegrowing and winemaking world that everyone in winery management needs. "I looked at Elizabeth, and said to her, 'I would love to learn from you.'" Before long, Elizabeth was taking Lacy on educational walks in the vineyards, and Lacy was participating in blending trials, and in general learning all about the production side of the company.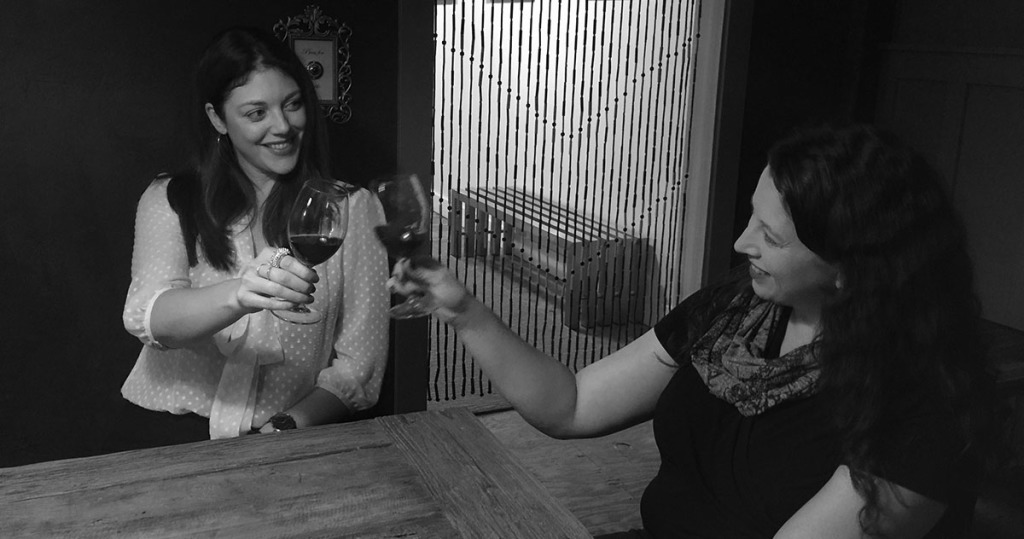 Both women say they had to write their own rules when it came to fostering their co-mentorship. La Crema didn't have a formal mentoring program in place at the time (though there is one now). Lacy remarks that while it was their shared passion for creating highest quality wines that drew her and Elizabeth together, being women also put them in a unique position. "There were few females at the higher levels of production management," she recalls.
"I gravitated toward Elizabeth as a female, with her perspective, and to see how she navigated things," Lacy said. For Elizabeth, the budding relationship gave her the support she needed. "Having this core group of people like Lacy, who are seriously invested in each other on a professional and emotional basis, who support each other, has been a great framework on which to build something amazing."
Both women also believe their relationship has benefited La Crema as a wine company. "Having a general manager who's knowledgeable about wine really improves quality and efficiency," Elizabeth says, adding, "And having a winemaker who understands how to recruit and build a team can only make for a better work environment. Happy people make better wine."