The Official La Crema Derby Hat
We are excited to announce the release of this year's commemorative Kentucky Derby La Crema Hat.  Get ready to sport a fresh and stylish look with the latest creation made and designed by the talented milliners at FleaStyle.
Come by the tasting room (or, if you're attending the Kentucky Derby at Churchill Downs, come by our pop-up tasting salon) and see this stunning headpiece with all its intricate details in person.
Millinery 101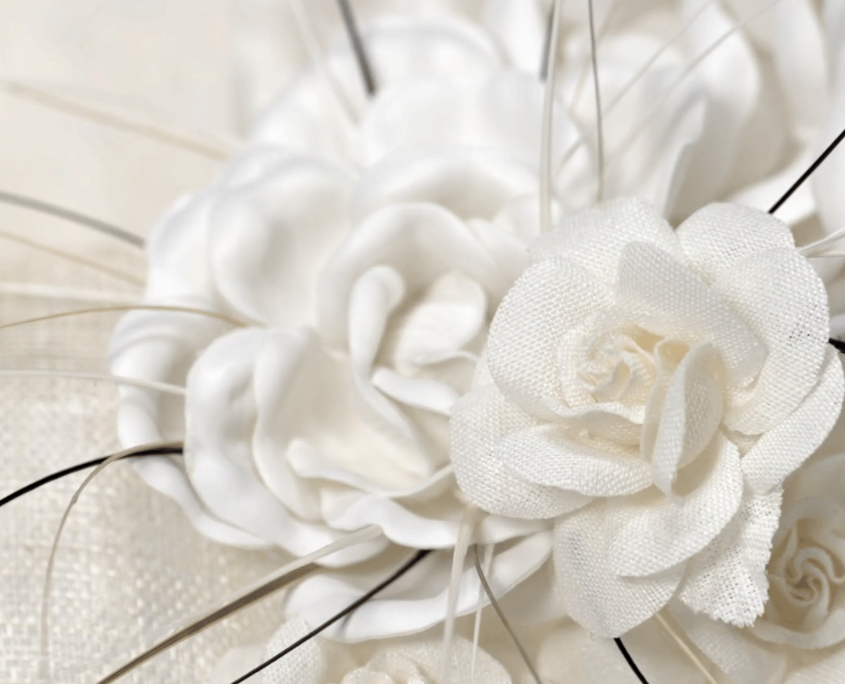 We thought you might like to know a few, fun details about millinery to better appreciate our new Derby hat.
The word "milliner" comes from Milan, Italy, and refers to hatmakers who make custom headpieces for women. A "hatter," on the other hand, designates a person who makes hats for men.
While hats have been worn for thousands of years, it wasn't until the 1800s that headpieces became a fashion statement. During the 1960s and 1970s, hats fell out of fashion—some attribute this to President John F. Kennedy not wearing one at his inauguration; however, that certainly had to have been counterbalanced by his spouse, Jacqueline Kennedy Onassis, who sported the pillbox hat like no other.
Fancy hats made a comeback in the 1980s with the British monarchy wearing them at the Royal Ascot race and royal weddings. Today, milliners are making hats not just for the Kentucky Derby and other horse racing events, but for the runway and art museums. Hats are not just fashion, they are sculptural pieces of art.
The art of winemaking and millinery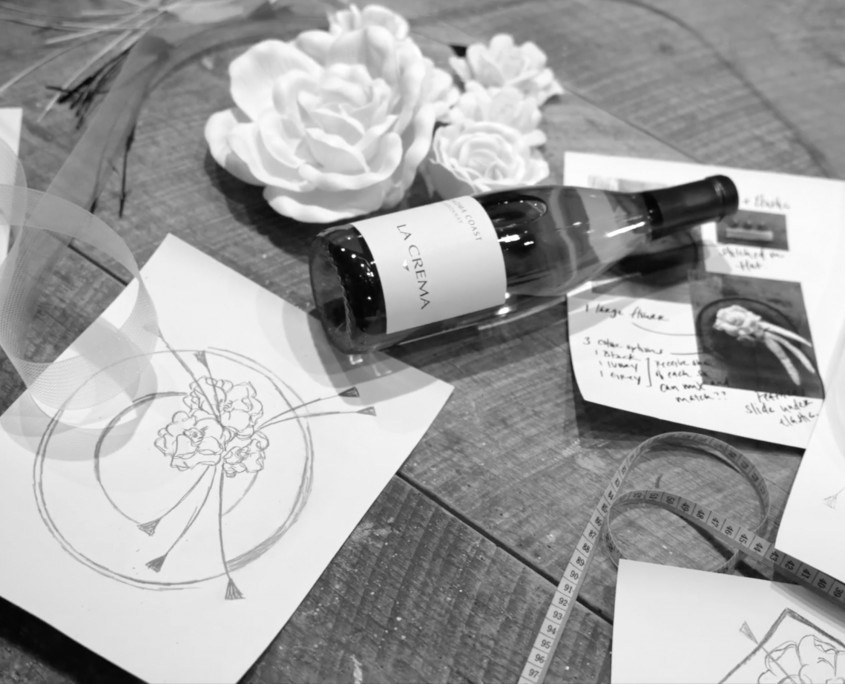 Winemaking and millinery share art in common. From grape to glass and hat to head, the winemaker and milliner have a profound impact on the final product.
Wine and hats start with harvesting high-quality raw materials.
For the winemaker, it's choosing the grape clone, soil and terroir. For the milliner, it's the material, be it felt, wool, straw, silk, velvet or other.
Wines and hats require shaping to reach their potential.
Just as a winemaker must decide which vessels (oak vs. stainless steel) and techniques (punch downs vs. pump overs) to use for fermentation, a milliner must choose which material (metal or wood mold) to block or form a hat into its intended shape, be that a bowler, boater, fedora, fascinator or one of the hundred other types of headpieces.
Once the initial wine or hat has taken shape, it's time to blend or accessorize.
A winemaker might add a bit of Merlot to soften up a robust Cabernet. A milliner might attach feathers, rosettes, ribbons, lace or tulle to his or her creation. Fun fact: French tradition requires a chef's hat to have 100 pleats to represent the number of ways a great chef can prepare eggs.
Wine and hats are often more beautiful the older they get.
A wine requires aging to develop complexity of flavors and aromas. Hats are constantly coming back in style. Did you know that Princess Diana revived the hat worn by Empress Eugenie, wife of Napoleon III?
Most importantly, wine and hats are meant to be enjoyed.
The amount of work that goes into a fine wine or a beautifully constructed hat is meaningless unless we raise our glasses and don those headpieces (by the way "to doff" a hat means to take it off). It doesn't have to be a special occasion, but there's nothing like popping a La Crema sparkling brut rosé or blanc de blancs, donning a fabulous hat, and cheering on the horses during the Derby – the most exciting two minutes in sports!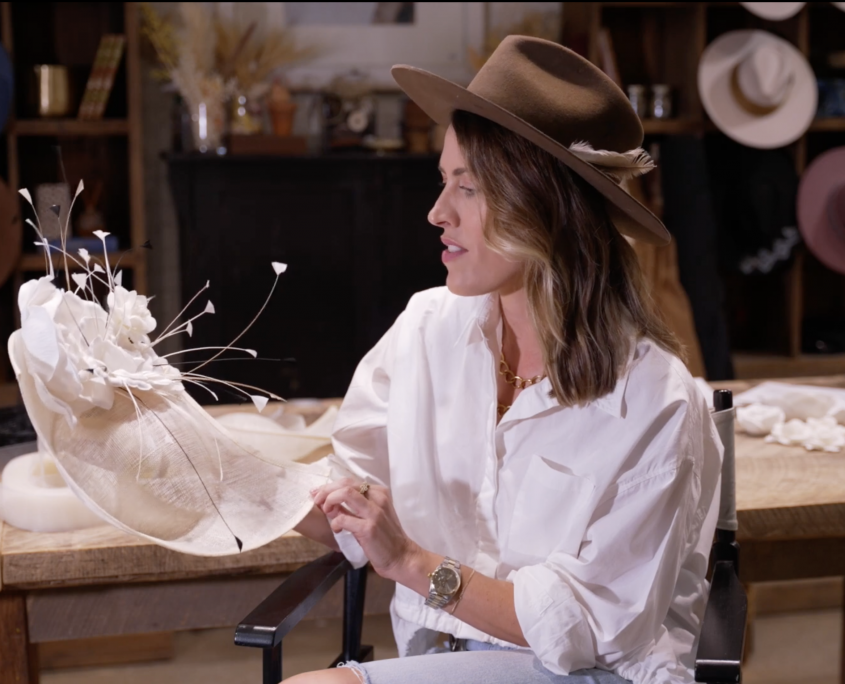 ---
2022 Kentucky Derby Hat
Inspired by La Crema's meaning, Best of the Vine, the 2022 hat features black silk La Crema ribbons, burgundy-colored feathers to represent Pinot Noir, cream and white accents to denote Chardonnay, and a touch of sparkle to evoke our sparkling brut rosé. The hand-painted feathers echo the color palette of La Crema's logo, while the florets are crafted from La Crema playing cards.