Happy Hour Nosh: Pear Crisps with Gorgonzola & Walnuts
Need a break from the craziness you call life? Blogger Erin Loechner has a terrific shareable nosh, perfect for sharing with a bottle of La Crema Sonoma Coast Chardonnay. A sweet and savory snack: Pear Crisps with Gorgonzola & Walnuts.
When it comes to Girls Night Out, finding the time can be tricky. What's that old adage about women—that it's sometimes harder to wrangle cattle than to coordinate a woman's schedule? There are babysitting cancellations, dance rehearsals, runny noses and business trips, and it's enough to make Girls Night Out turn into Bedtime Please, and Fast.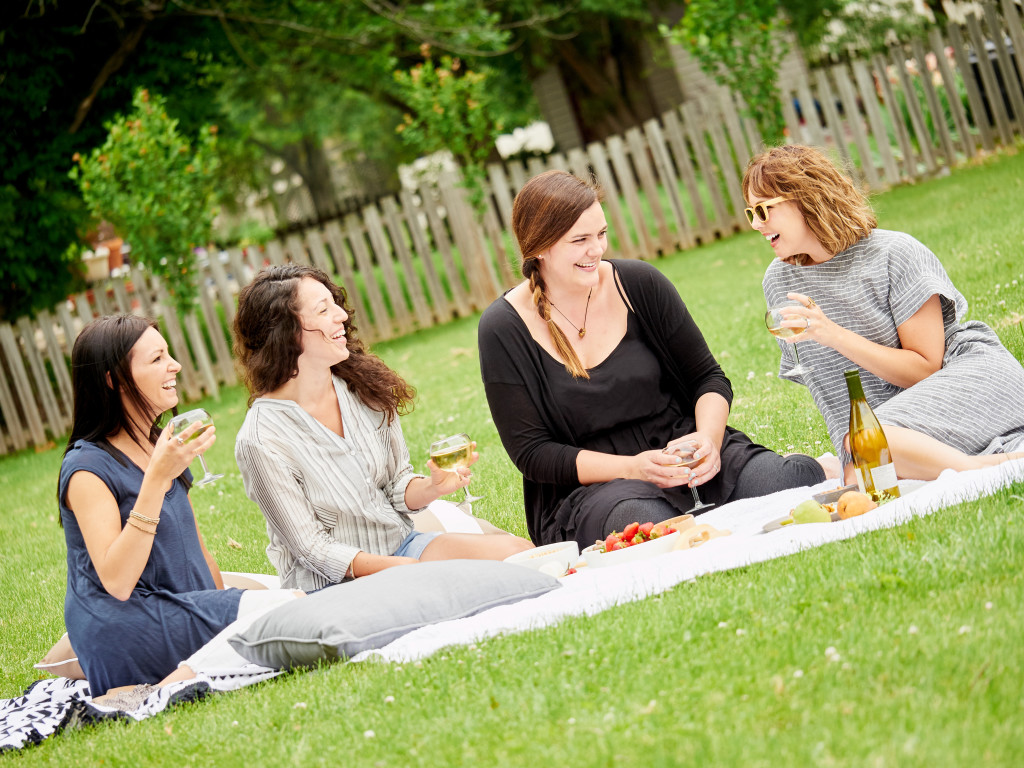 Still, summertime calls for lingering visits with the ones you love. Solution? Sunday afternoon happy hour. With a lull in our schedule and a few snacks at the ready, we savored this weather for a few glorious hours, spreading honey goat cheese onto crackers and sipping La Crema Sonoma Coast Chardonnay between tales of the week's triumph and tirades.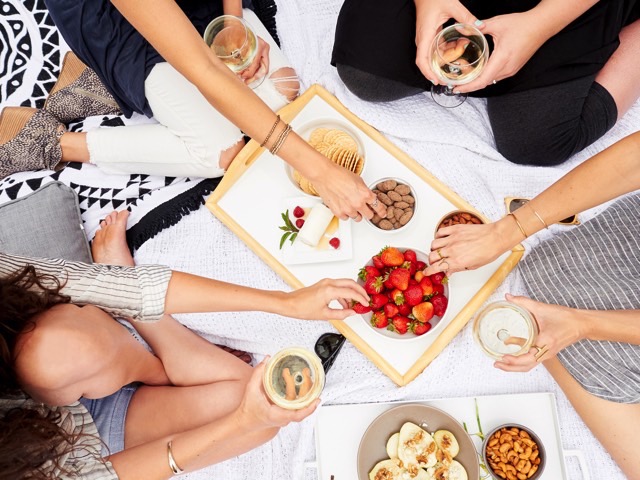 The afternoon was a hit, as was this fresh and simple appetizer I whipped up in five minutes flat! Here's the recipe, and here's to Sunday afternoons in the summer breeze.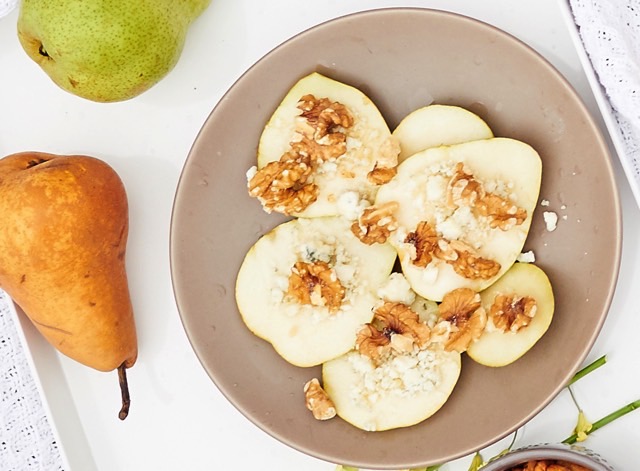 Pear Crisps with Gorgonzola & Walnuts
Ingredients
2 Pears
1 package of Gorgonzola cheese crumbles
1/2 pound of walnut pieces
Honey
Instructions
Slice the pears flat to create thin "crisps" for easy snacking. You can take these a step further and roast them in the oven, if you'd like!
Sprinkle a modest amount of Gorgonzola cheese crumbles (a bit goes a long way!), then top with a generous amount of walnut pieces.
Top with drizzled honey for a sweet ending to a savory bite!
We paired this easy treat with ripe fruit (strawberries, raspberries), roasted nuts (cashews, almonds) and served the spread with crackers, honey goat cheese and fresh mint from the herb garden. Something for everyone, indeed!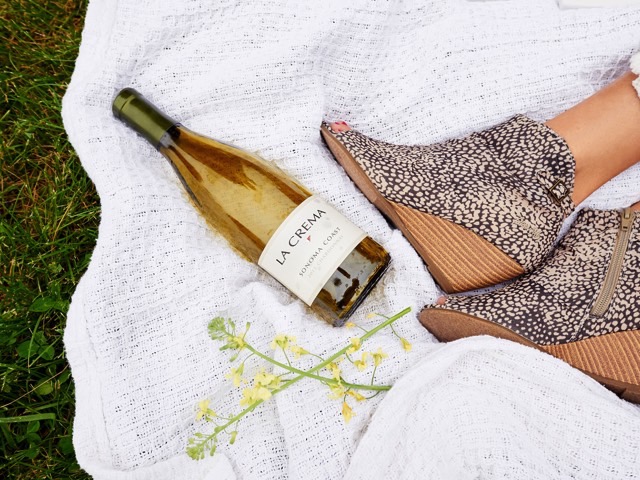 Cheers to a long summer, friends!
Share this on Pinterest!