Pineapple Coconut Crème Brûlée
Who hasn't dreamed about taming a daunting dessert so that you can enjoy it at home? Luckily our friend, Megan Flynn Peterson has a brother who has just done that with one of our favorite indulgences: Crème Brûlée. 
My brother is a rather dedicated and adventurous cook who always takes the time to do things "right." He would rather make his own homemade pasta or pizza dough and he has a library of perfected dry rub recipes for steaks, chicken, and his famous ribs. Once I came home to find him excitedly butchering a leg of deer that a friend had given him.
One of my favorite creations of his, however, is his tropical crème brûlée. He whips it up in no time and has completely mastered what I always thought was an impossible and too-challenging-to-even-attempt dessert. Once the weather gets nice in the spring, it's my favorite treat. Over the weekend we got together in the kitchen to sip some La Crema Chardonnay and make our first batch of the season.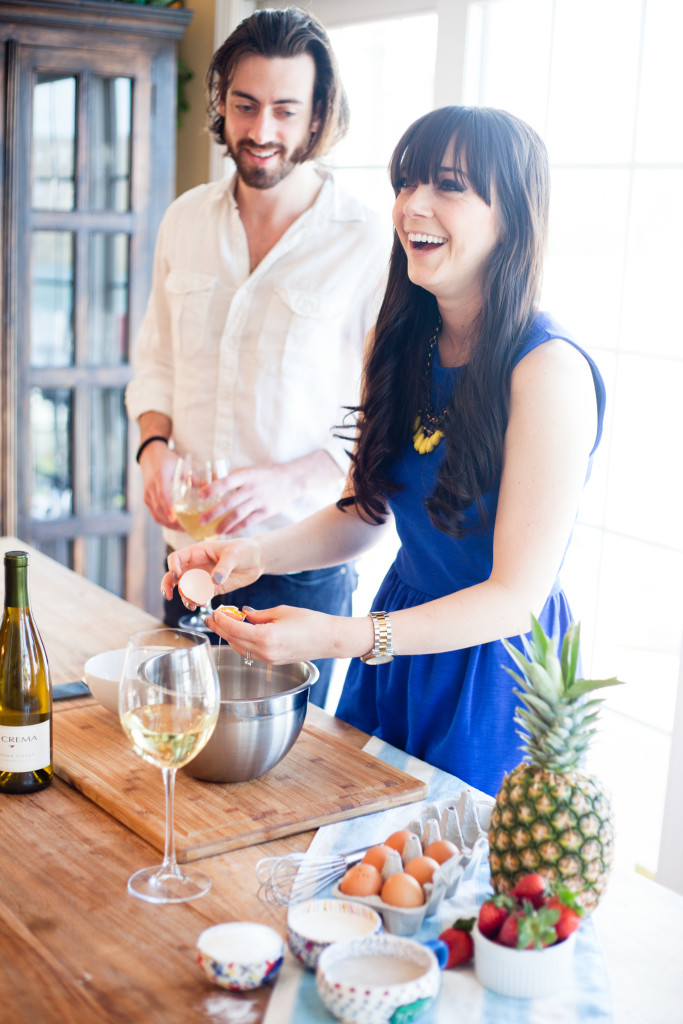 La Crema's Sonoma Coast Chardonnay is the obvious choice. The lush texture and tropical notes of the wine pair perfectly with the flavors and custardy goodness of the Brûlée.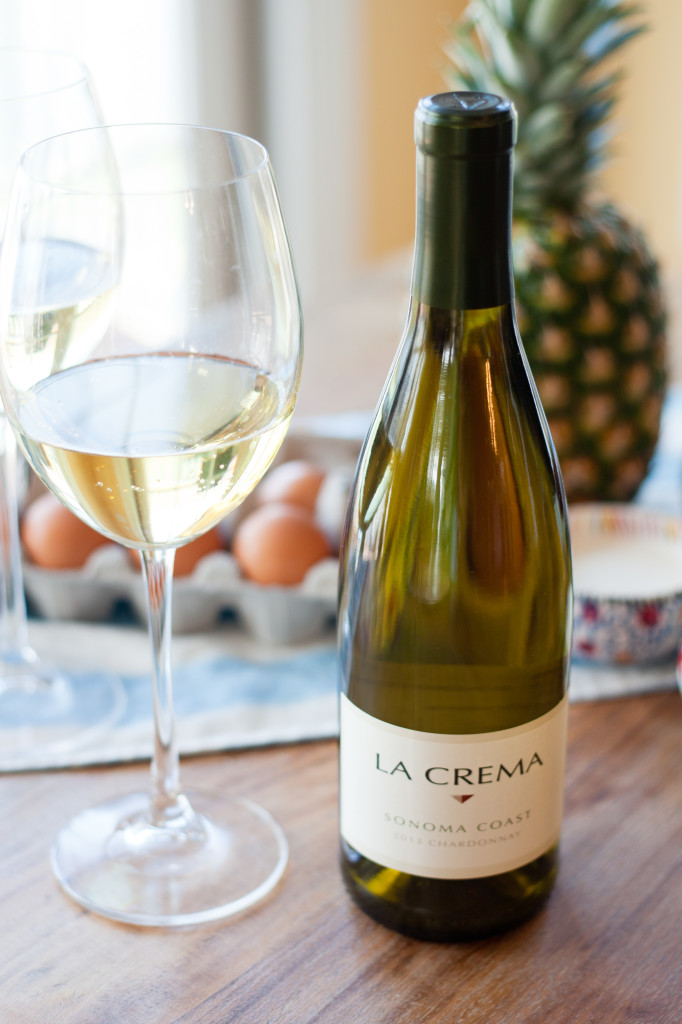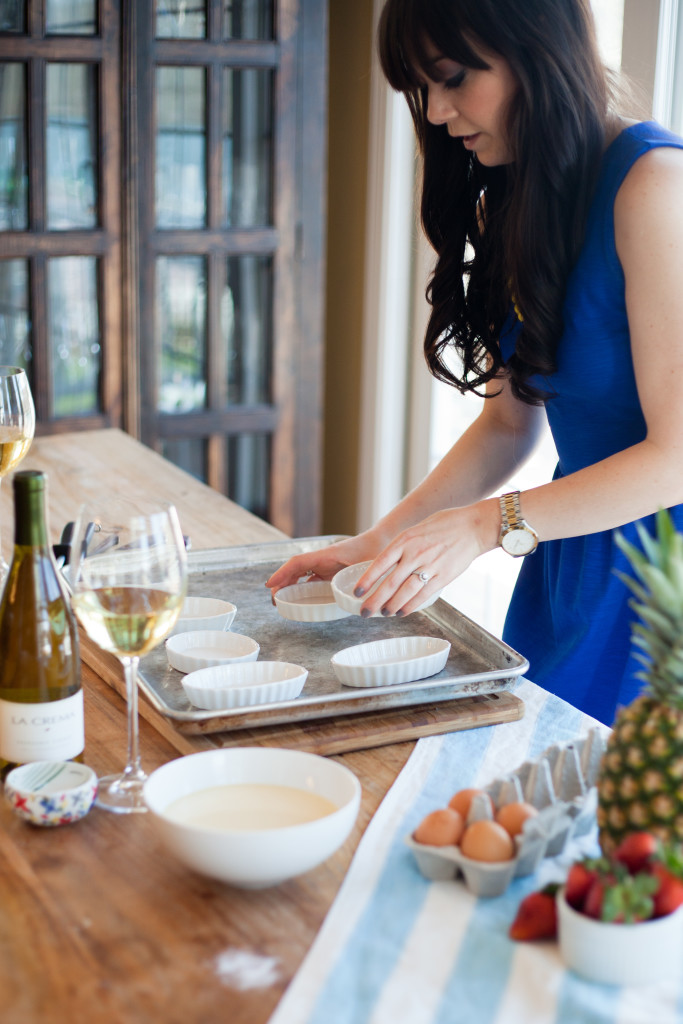 Pineapple Coconut Crème Brûlée
Serves: 8
Ingredients
5 egg yolks
1/2 cup sugar for custard + 4-6 tablespoons sugar for the brûlée
1 cup canned coconut cream
2 tablespoons coconut rum
3/4 cup heavy whipping cream
Several rings or slices of fresh pineapple (the shape depends on that of your ramekins)
Berries, for garnish (we used strawberries this time)
Instructions
Preheat oven to 300 degrees. Place 8 4-ounce ramekins into a baking pan large enough to hold a water bath.
Separate the 5 egg yolks into a bowl. Add the 1/2 cup of sugar and whisk quickly until the mixture becomes thicker. Combine the coconut cream, rum, and salt into the bowl.
In a saucepan, begin to heat the heavy cream. Stir often until it [b]begins to simmer[/b]. Remove from heat and pour very slowly–just a drizzle at a time–into the egg and sugar mixture while whisking constantly. Don't scramble the eggs!
Strain the mixture through a fine sieve and fill the ramekins evenly.
Pour very hot water into the baking pan, until the water reaches about half way up the ramekins. Carefully transfer the pan to the oven and bake for 40-45 minutes.
Remove from oven and let the crème brûlée cool in the water, on the counter. When they are cool enough to handle safely, transfer to the refrigerator and let sit for at least 2 hours.
To serve, cover the tops with a thin layer of sugar and use a torch to brûlée them. Add slices of pineapple and repeat the sugar burning process. Garnish with some berries and enjoy with a glass of La Crema Chardonnay!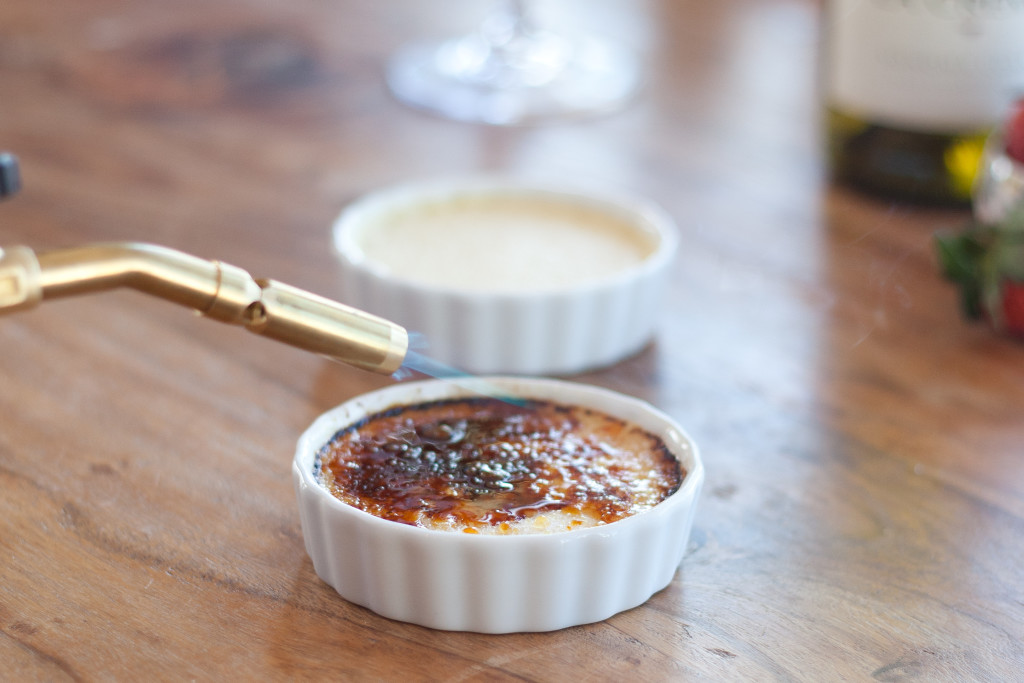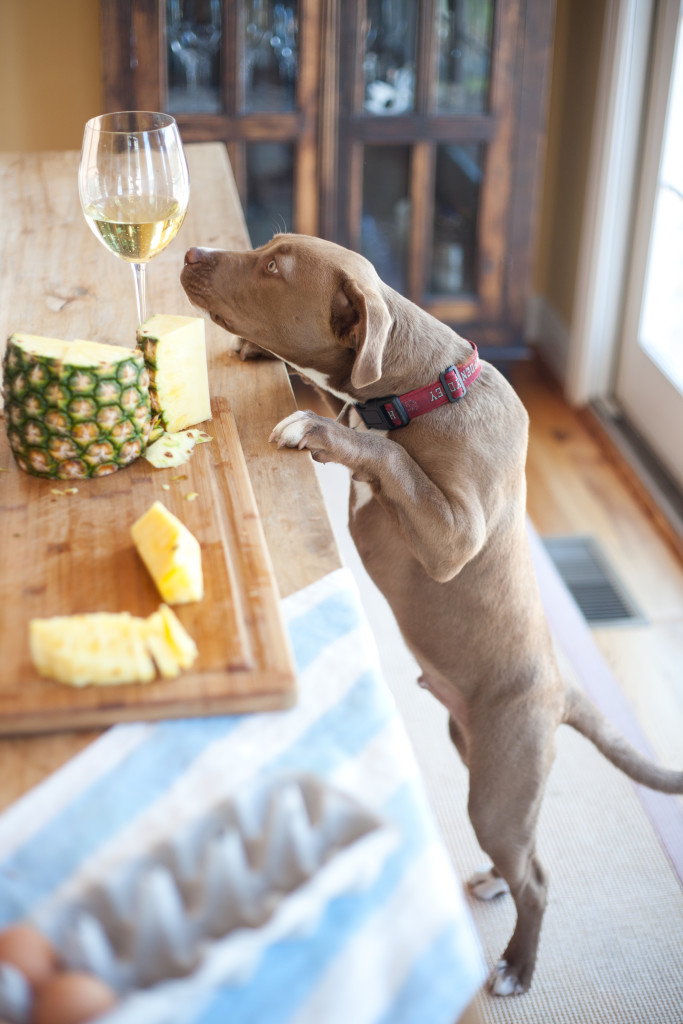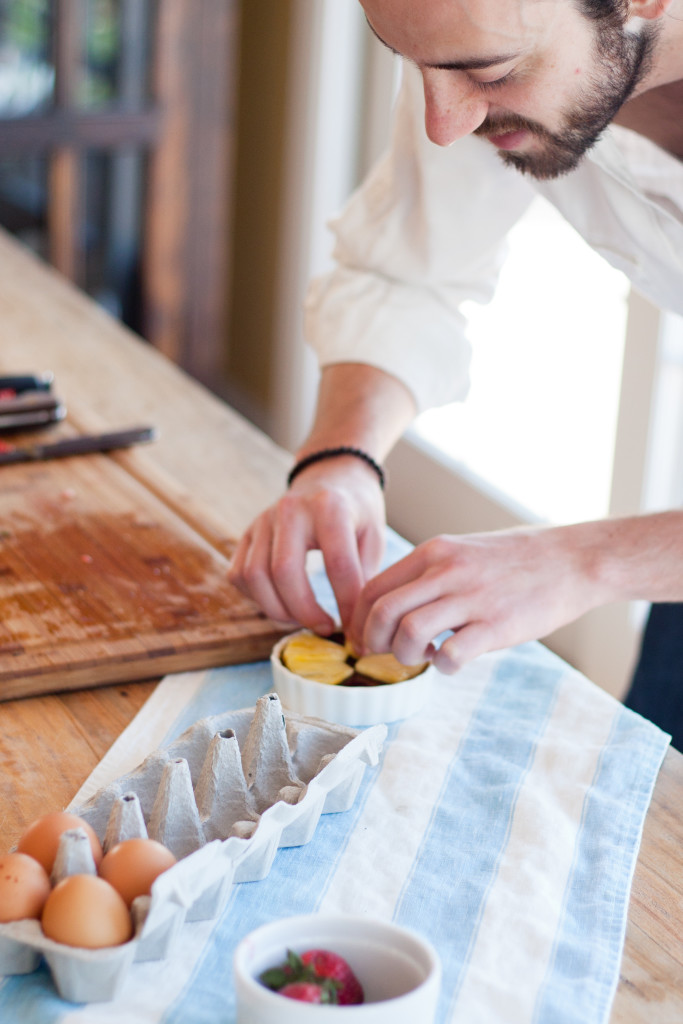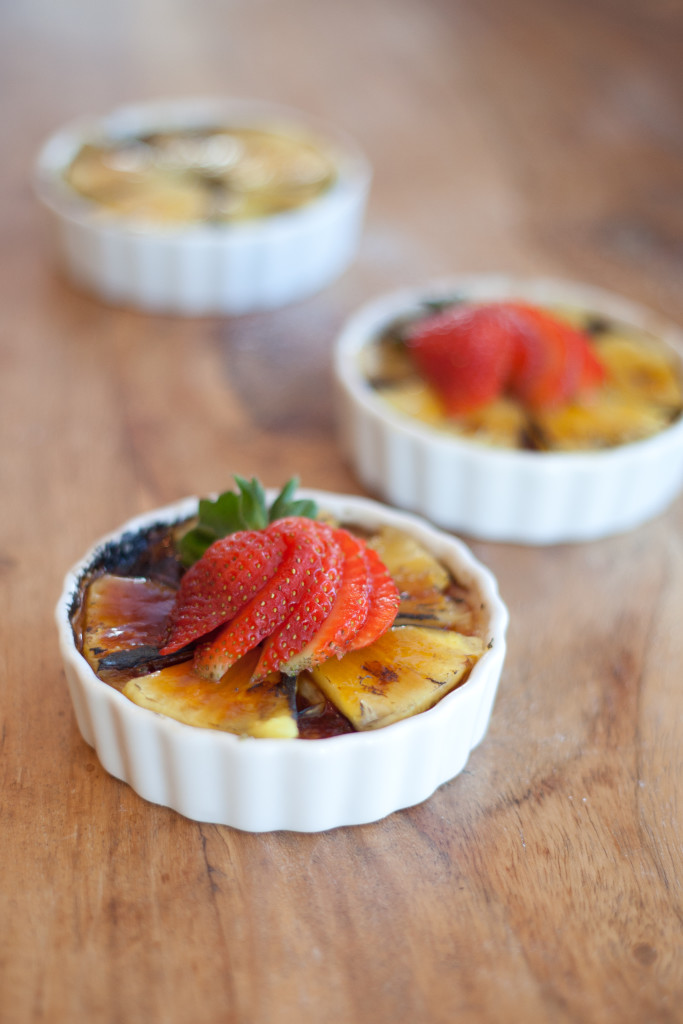 Photos by Sarah Gatrell.
Share this on Pinterest!