Pinot Noir: The perfect Valentine's Day wine
What is it about Pinot Noir that makes people feel, well, amorous?  This Valentine's Day consider adding pinot noir to your menu for an added pleasure.

The writer Jancis Robinson, probably the best-known woman wine writer in the English-speaking world, said Pinot was "a minx of a wine."
And, in the opinion of the late, great André Tchelistcheff, the dean of California winemakers in the Twentieth Century, "God made Cabernet Sauvignon whereas the devil made Pinot Noir."
Maybe it's Pinot's color, a rich, galvanizing ruby-blood red. Maybe it's Pinot's silky texture, which one wine critic called "succulent and fleshy." Maybe it's Pinot's aroma, "so voluptuous a perfume," says another writer, "that [it] makes the blood run hot."
Certainly it's Pinot's taste, "sensuous, often erotic," wrote the British critic, Oz Clarke, echoing one of the greatest Burgundian winemakers who noted that Pinot is "concentrated, but discreet, supple and soft at the same time."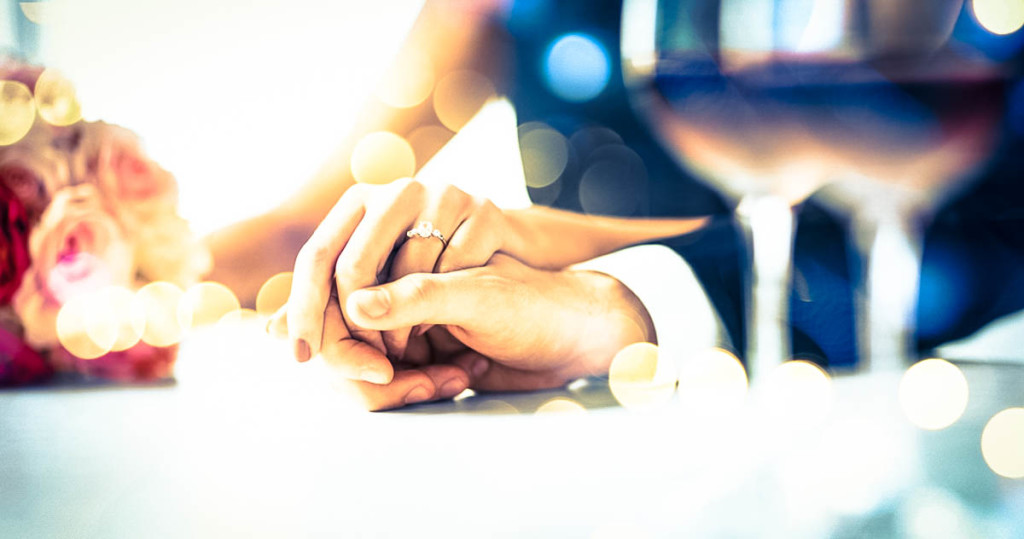 So why all the bawdy descriptions? Pinot Noir has that effect. Others have noted that its aromas are similar to human or animal pheromones. And keep in mind that the sense of smell—the olfactory sense—is housed in the most ancient part of the human brain, the limbic system. Aromas can and do trigger the most intense, and emotional, memories we have.
So, speaking of "scents," it makes sense to open a bottle of a beautiful Pinot Noir this Valentine's Day if you're in the mood to celebrate with a special someone!
But there's more to Pinot Noir than its seductive aroma. Here in California, where all our La Crema Pinot Noir grapes are grown in areas influenced by the coast, we're blessed with warm, dry summers and abundant sunshine that coaxes out the most magnificent flavors: succulent red strawberries, raspberries and cherries, ripe and delicious, as well as exotic crushed brown spices, like cinnamon, cardamom, clove and star anise, many of which were used by the ancients to stimulate desire.
Add the toasty vanilla notes that come from Pinot Noir that's aged in newer oak barrels, and you get what the Wall Street Journal's wine columnist, Lettie Teague, calls "the world's sexiest grape."
Chocolate, which is so associated with Valentine's Day, is a fine food to eat with Pinot Noir. Try it with crème brulée and go to Heaven!
Pro Tip: Don't drink your Pinot too chilly. If the bottle is cool, try decanting it for an hour or two to reach room temperature.
For your main course, anything porcine is classic (pork, ham, bacon risotto), as well as your fancier filet mignon and lamb dishes. Pinot loves mushrooms, the wilder, the better. It's also a natural for soft cheeses like Epoisses or Brie, and will pair perfectly with warmed olive bread. But you don't have to get too fancy: Scrambled eggs at midnight with Pinot? Absolutely!
Whether you celebrate Valentine's Day with your sweetie at a nice restaurant or in the comfort of home, Pinot Noir will make the occasion more romantic. Add some candlelight and fresh flowers in a pretty vase, and voila. Like the Beatles once sang, "All you need is love."
And a little Pinot Noir!