Planning a Dinner Party: Your Checklist
Planning a dinner party at home can be slightly daunting. You want to get your friends together, but the stress of preparing everything and cleaning can start to get overwhelming. BUT, while you can't avoid the cleanup completely (recruit friends! It's what they're there for), with a well thought out schedule and hopefully a menu that's not too far beyond your skillset, you'll be set up for success.
First things first. Instead of working on a tight schedule, here's what you need to do: plan, plan, plan! Organization is your friend. Procrastination is you're enemy. But how you might ask? Don't worry, we've got you covered with a few helpful tips to make sure you hit the ground running and guarantee that the only dinner party anyone's talking about for the next few months is yours.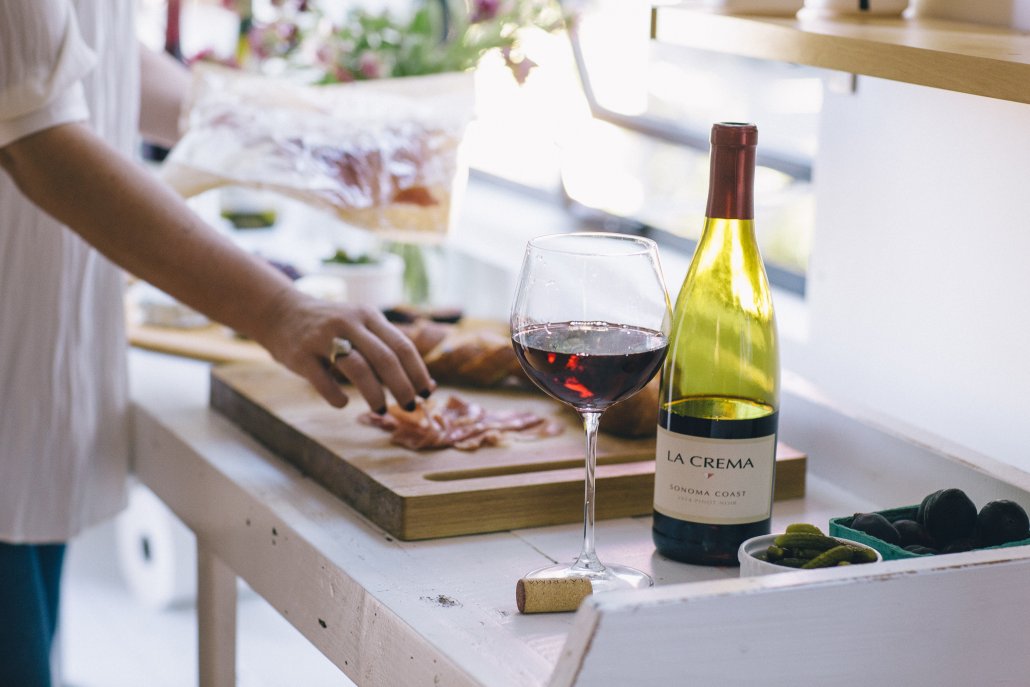 Planning a Dinner Party: Your Checklist
1 Month Before |  2 Weeks Before  | 1 Week Before
3 Days Before | 1 day Before | Day of | Printable Checklist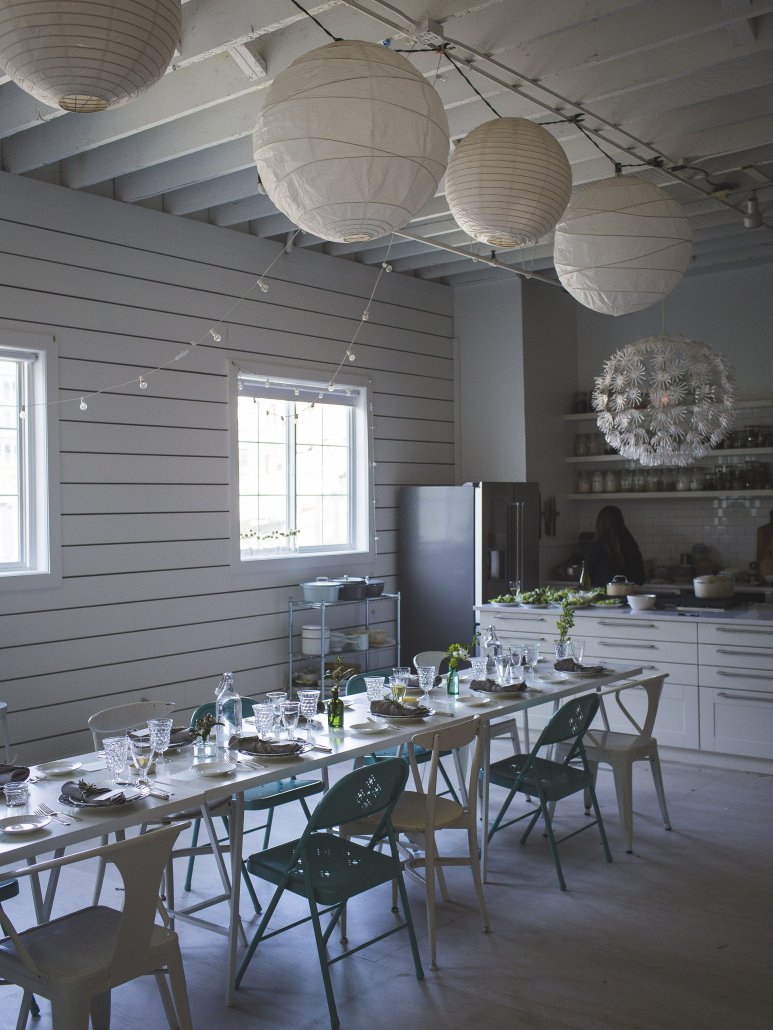 1 MONTH BEFORE
Your dinner party timeline starts, not the day or the week before, but one month out from your party. This is when you'll want to start all of the following:
Choose a theme
Verify dates with calendars and your attendees in case of conflicts
Plan the party flow—cocktail hour, dinner, after-dinner
Plan your menu ideas
Send invitations
Let's start with the theme.
Make it topical, interesting and seasonal. You don't have to host a full-fledged costume party, but craft something that allows your party guests to dress appropriately, can be achieved within a reasonable budget and stirs interesting conversation. The theme can be what helps bring the entire event together, and will even guide your meal plans. Is it autumn? Try a fall-related theme, perhaps making apples and squash the feature (both are in season in the fall). Maybe it's just about to be spring and beautiful florals are in bloom – maybe try to mirror dishes after different flowers. Anything is possible! And when in doubt, head to Pinterest.
Next, verify that your dates work.
Research! Is there some other lavish party or event going on the day you want to host your dinner party? If so, you might need shuffle things around. Just make sure you don't have any scheduling conflicts first and foremost. If it's a dinner party for 10, you may want to check with your guests. If it's a dinner party for 20 or more, don't worry about trying to work with everyone's schedule too much.
Plan a flow that makes sense.
You probably know starting with dessert isn't the best idea. Your party has to flow appropriately, and in a way that makes sure your guests are having fun while enjoying food and party favors in an easy-going manner. Start with light music (nothing over the top) and perhaps a cocktail hour with hors d'oeuvres, then move to dinner, dessert, and nightcaps.
Plan the menu in advance.
No last-minute dishes here. Make sure you know exactly what you're preparing. This includes looking up and bookmarking all the necessary recipes well ahead of time and even testing them to ensure they aren't too complicated to execute when the time comes. And remember: you have a theme! Make sure your menu is fitting with the theme without going overboard.
Finally, send out those invitations!
Once you know what you're doing and how you're doing it, send out the invitations. And of course, don't forget the include the theme on the invitations as well as the menu (you need to watch out for those dietary restriction friends too). If you're mailing invitations vs going the Facebook or Evite route, make sure to give yourself an extra week so guests receive the invite at least three weeks before the day of the party.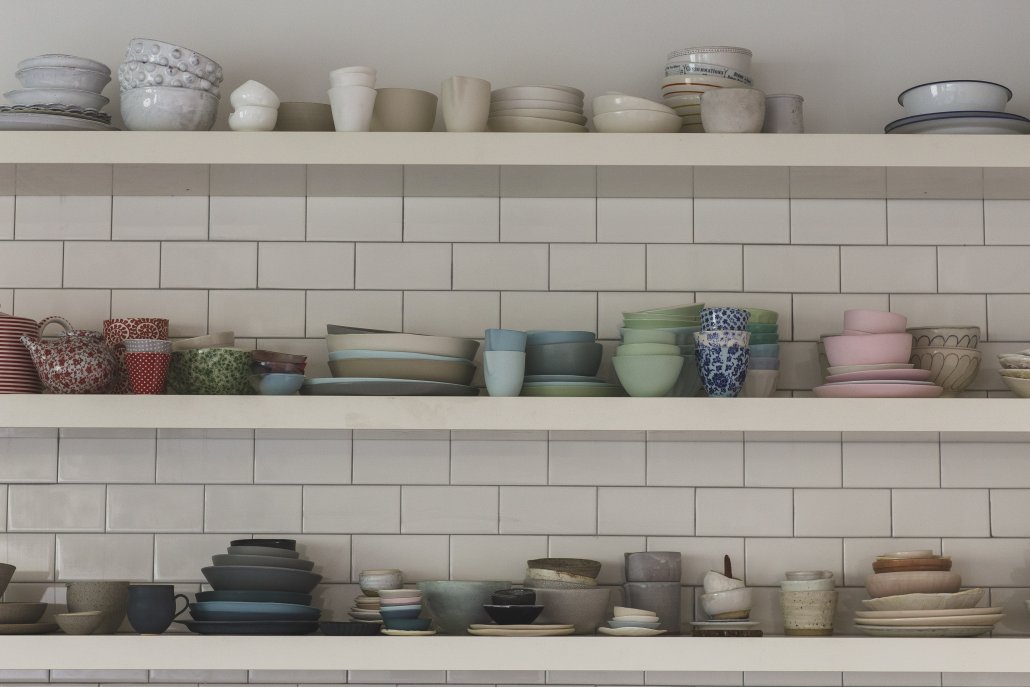 2 WEEKS BEFORE
You've had some time to get replies to your invites. Things are looking good. And now it's time to get the ball rolling once more. This week, you'll want to do the following:
Create a playlist to set the theme/mood
Figure out how many place settings are needed—including the amount of tableware
Plan decorations to match the theme
Start any DIYs you want to do (place cards, napkin holders, etc)
Pick the right music for the theme and the desired mood.
Picking the right playlist is (semi)serious business. Make sure it works well with the theme, is not overwhelming, is subtle but not off theme, and helps set the right mood. Want a lively party, bursting with energy? Make sure the music has an upbeat tempo. Looking for an elegant, perhaps modestly over the top evening with fancy attire? Go with classical or even opera. Just make sure you adjust the volume accordingly.
Get your table settings in order.
Hopefully, everyone on your invite list has already responded…and if not, follow up with the stragglers. Make sure you have the space for everyone at your table and determine how you're going to arrange it. What décor will you need? It's always easier to take away than add on, so plan to over-plan on decorations.
Plan ambiance that match the theme.
Is your theme "Mother Nature"? Make sure you have decorations that match accordingly. Even a few pinecones from your backyard (or the local park) might work. Keep in mind that your decor includes decorations on the walls, on flat surfaces and yes, the table. Just make sure you have room on the table for table settings as well as a few thematic accents.
Now's the time for your DIY projects.
Don't underestimate how long a good DIY project can take. One week out, you might still be trying to get together those hand-made place settings and goose-shaped cloth napkins. Start early so that you get them all done — or as many as you can.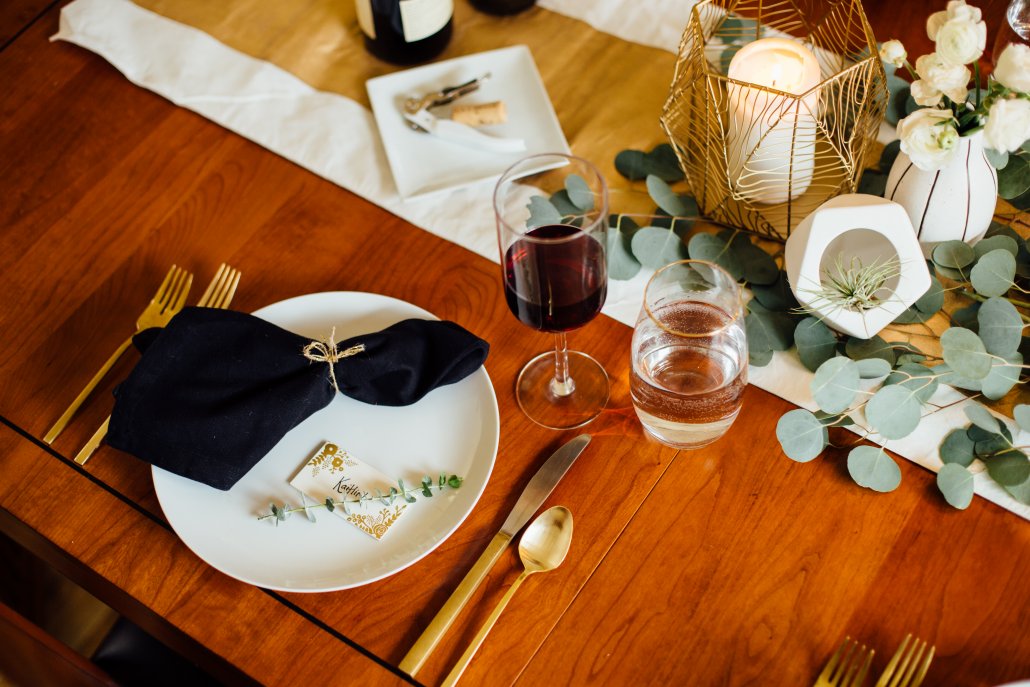 1 WEEK BEFORE
You're one week out from your dinner party. Don't panic because you've already gotten so much done! Here are a few helpful tips for when you're one week out from show time:
Tidy up the house
Make sure you have enough tableware, dishes, cups, etc.
Make a detailed shopping list and cooking schedule
Create a seating plan
Clean EVERYTHING.
All of your DIY projects have likely turned your house into monstrous disaster. Never fear! You still have one week to get it all together. Don't put this one off until the day before. Clean now, and then work hard to preserve that cleanliness for the next 7 days.
Count the tableware.
The last thing you want to happen is realize the day of that you don't have enough dishes, cups, etc. The horror! Do all your counting now. And just in case someone shows up who didn't RSVP, prepare for them. Have extras of everything.
Make a shopping list. Check it twice.
You should have already planned your menu and bookmarked, written down or printed your recipes. Now you'll need to make sure you have your complete shopping list. Go through your cupboards to make sure you don't already have some of the needed ingredients (especially spices).
Know who sits where.
Channel your inner elementary school teacher—make a seating chart. Know who to sit where. Couples doubled up? Boy, girl, boy, girl? Maybe you're trying to convince two friends they should fall romantically in love by putting them next to each other? Whatever your seating plan is, make it now.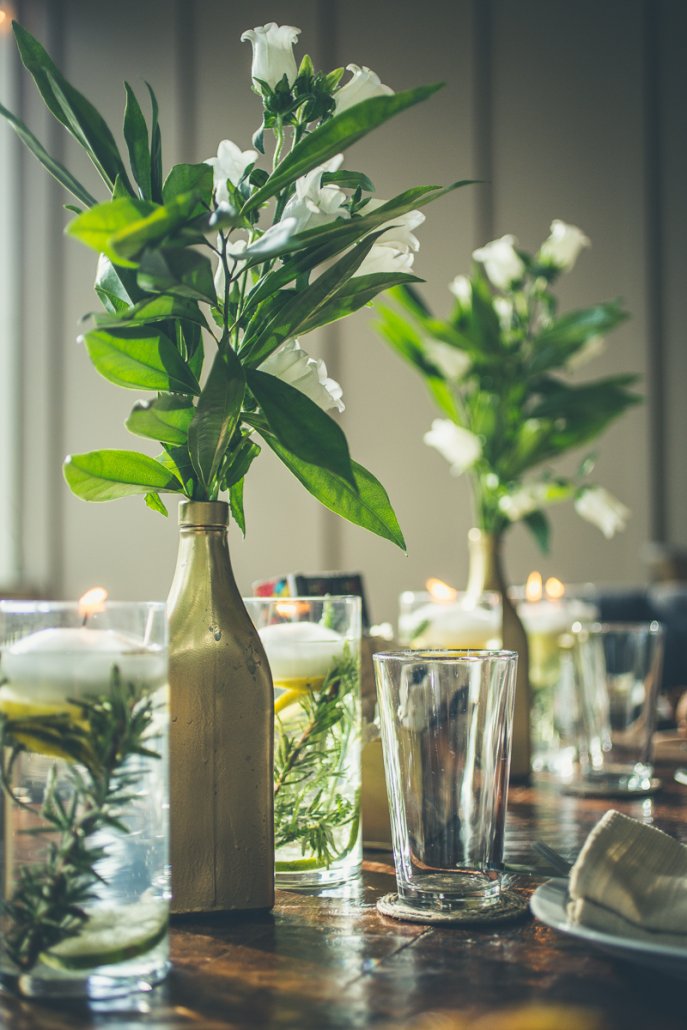 3 DAYS BEFORE
With just three days to go, you may have a tad bit of anxiety. But as long as you're on top of your checklist, T-3 days and counting should go smoothly! Here's what you should do:
Arrange the furniture
Stowaway items you don't want to be seen
Do the actual grocery shopping for the event
Figure out a coat room
Put your furniture where it needs to go.
Arranging furniture this far out is more to avoid the last-minute, sweaty scramble. And don't forget furniture rearrangement can be time-consuming, especially if you're trying out several different options. Depending on your space, this can take quite a bit of time, so give yourself enough time to arrange and nitpick the details.
Hide the unmentionables.
Maybe you have a pile of mail you need to go through, but still haven't. Hide it in the closet or under the bed. If you don't want something to be seen, put it in a discrete spot, but don't stress too much about stowing it away forever. You can always pull it back out after your dinner party is over!
Hit the supermarket and other stores today!
Make sure you get everything you need on this one trip. Double-check the list you made with the ingredients you'll need, just to be sure. When you purchase your food and other items, put anything that needs to stay fresh for the next few days in the proper storage to avoid spoilage.
And when it comes to wine, a handy rule to keep in mind is that there are about five glasses of wine in a bottle. Depending on the length of your evening, you can assume each of age and wine-consuming guest will conservatively have about one glass an hour. Multiply the number of glasses per guest, divide by five and once you get your number, be sure to round up! And remember, it's better to have too much than too little.
Find the right coat room.
There are several solutions to this. If you have a coat closet right by your door, perfect. But if you have more guests than you have room in your closet, you may need to use a room to store coats. Any clean bedroom you're not embarrassed to show people for a few seconds is an acceptable option. Piling coats on a bed is fine too.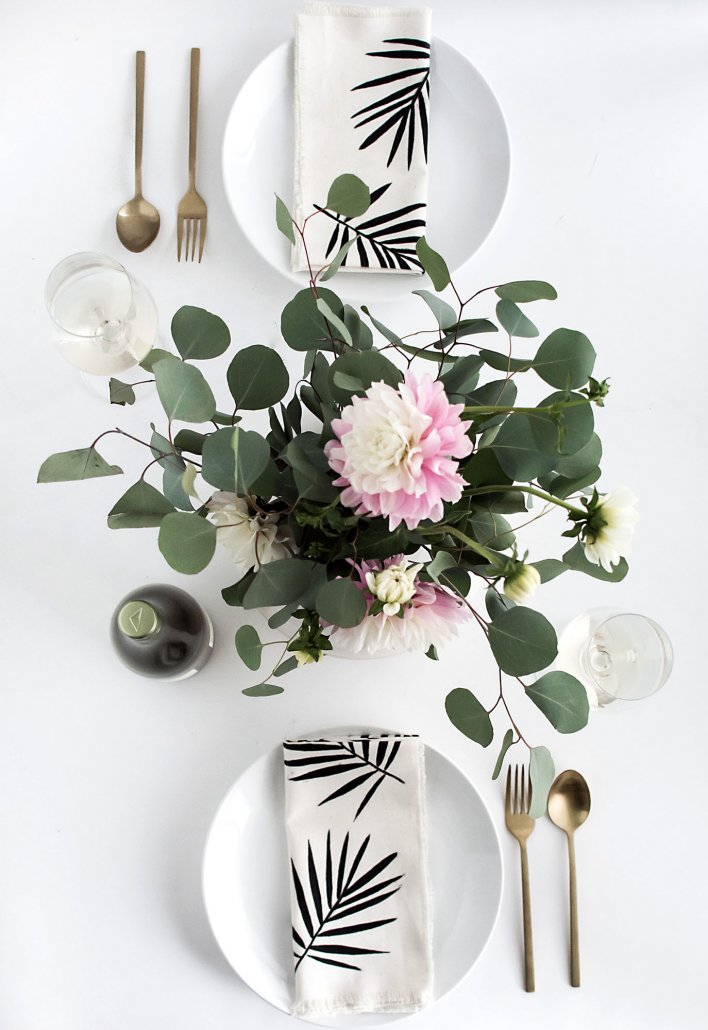 1 DAY BEFORE
It's almost show time! Outside of making sure you get a good night's rest, there are a few things you should do the day before you hold the most epic dinner party of all time:
Set the table
Food prep (dicing, marinating, chopping)
Last minute cleaning/touch ups
Set the table.
You might think it's acceptable to set the table the day of, but trust us, you'll want to get it out of the way the night before. Just don't touch it! Eat out tonight, or order take-out and enjoy it on your couch or bed with computer and Netflix. And it may go without saying, but alas, don't mess up anything on the table after setting and getting everything in order — including the napkins!
Get the ingredients ready.
Now it's time to prep! Dice, mince and chop all ingredients that won't wilt before tomorrow. If anything needs marinating, do that now. Marinating 24 hours in advance often yields more delicious results over only marinating for an hour or two before cooking. If you're making a dessert that doesn't need to be served hot, you may want to get started on it as well, or at least prep for it so final assembly is easy.
Last minute cleaning/touch ups.
Go over everything in the house/apartment, just to make sure. Get any spots out of the bathrooms, any dust from the sideboards, any smudges from windows and mirrors.  You already did most of the cleaning by this point, so now it's all a matter of finishing touches.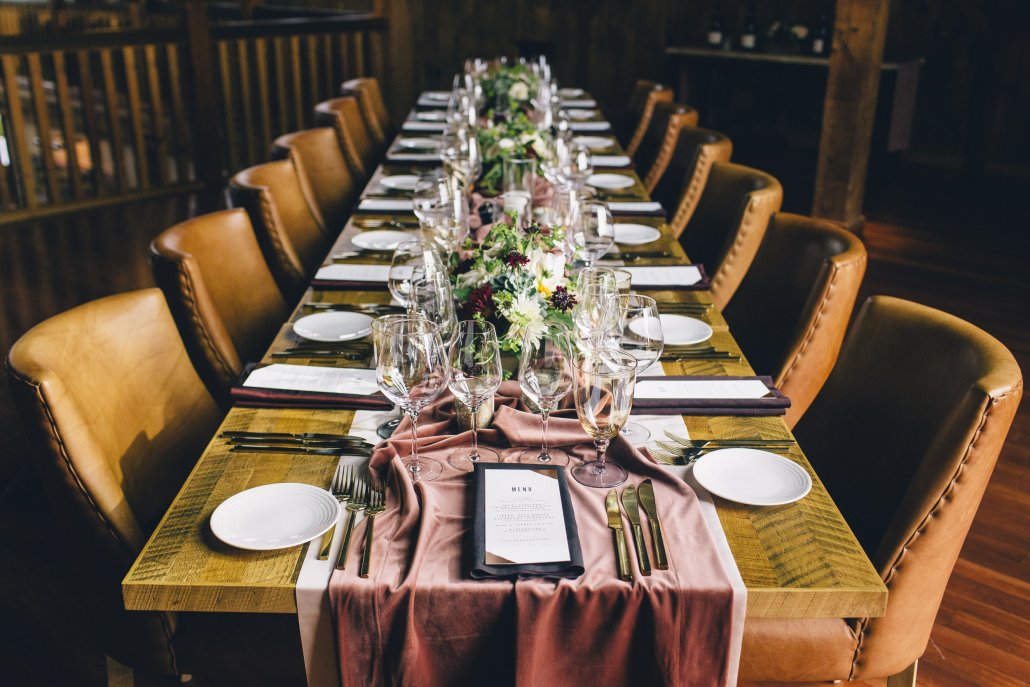 DAY OF
It's show time! All eyes are on you, so now it's time to show your party guests what you've got! But before they come streaming through the door, we have a few final tips:
Buy fresh flowers!
Get ice
Make sure the dishwasher is empty
Do last minute decoration set-ups – like candles, photos, etc.
Change into your party outfit
Enjoy!
Get the best bouquet.
Most flowers are best the day you buy them, though admittedly, you can get them the day before if necessary. How you choose to arrange them is up to you — but make sure they fit with your theme!
Get ice.
Never let yourself run out of ice! And especially don't rely on the ice from your ice trays. Buy a nice big bag of ice and make sure you keep it in the freezer so you aren't dealing with a puddle of water later.
Empty the dishwasher.
Fair warning: you're going to have a lot of dishes tonight. Make sure your kitchen is clean, the dishwasher is empty and your sink is empty. Hopefully, you have a friend or two who will stay behind after the party to help you clean. (Offer extra wine as an incentive, perhaps?)
Add last minute decorations.
You did your finishing touches on cleaning yesterday. Now it's time for the finishing touches on your decorations. Light your candles, make sure photos and place settings are all in order. Go over your decorations checklist just to make sure you didn't leave anything off the list.
Change into your outfit.
You're going to wow them with your dinner party, but you're also going to slay them with your outfit. It's your dinner party. Make sure you're the one drawing the most attention! Give yourself enough time to put your outfit together before anyone walks through the door. And always anticipate those individuals who show up 15-30 minutes before schedule.
Enjoy!
The doorbell is ringing. What are you waiting for? Get out there and have a night to remember!