Red, White & Blue Bruschetta
Bruschetta is one of my favorite transitional appetizers. You can alter it in so many different ways, seasonally, with your favorite fruits, vegetables, cheeses & spreads. For our Fourth of July picnic, I couldn't resist making Red, White & Blue Bruschetta.
Pretty, patriotic & tasty! Bruschetta is an easy to pack appetizer that you can pre-make on the grill or in the oven in minutes. It's easy to eat & great to snack on.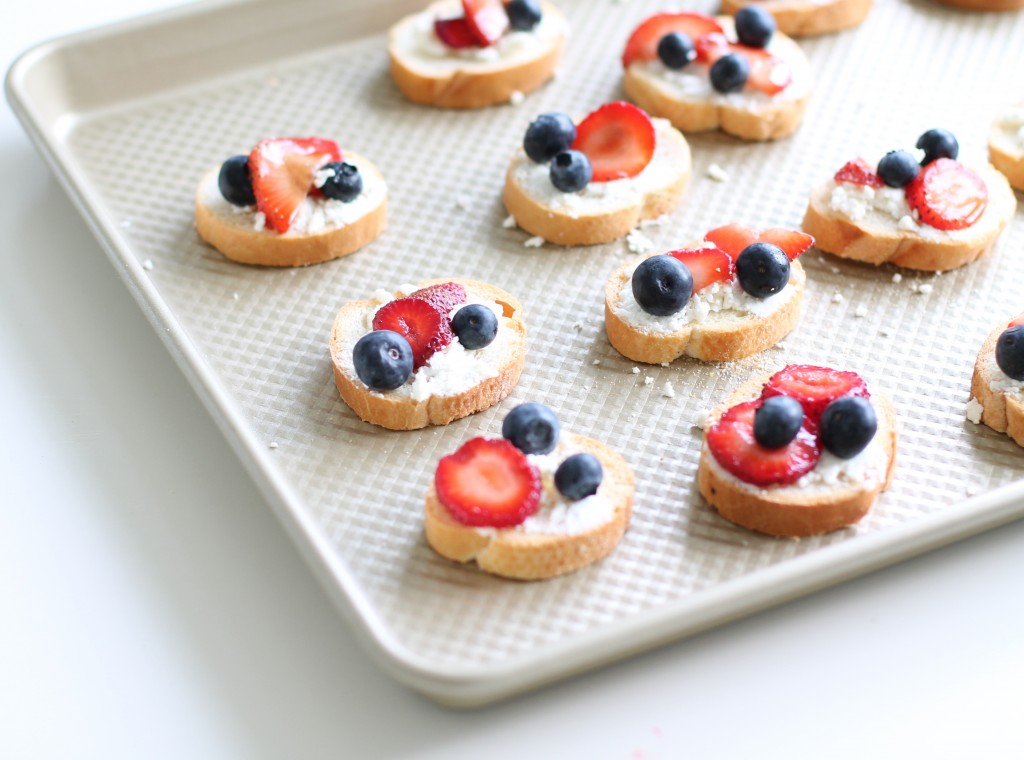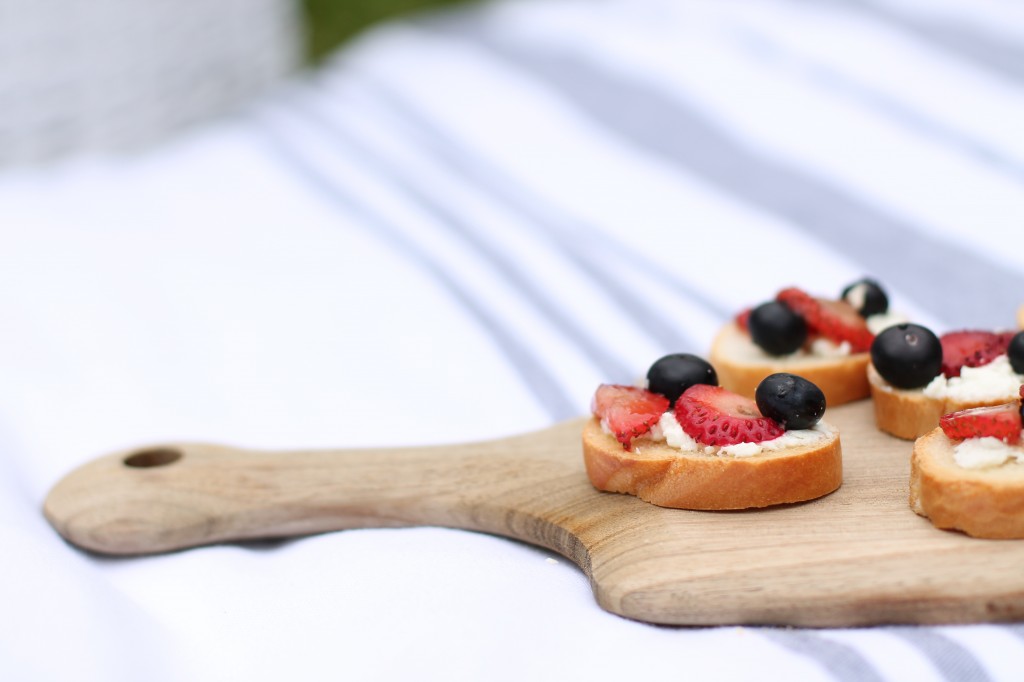 To prepare, preheat your oven to 350 degrees. Place your clean, sliced strawberries & whole blueberries in a small bowl. Drizzle them with balsamic & allow them to marinate while you spread goat cheese onto crostinis. Top with berries & bake 10 minutes.
To prepare on the grill, heat one side of the grill on medium. Place bruschetta directly on the grill on the opposite side. Close lid & cook 5 minutes, watching closely.
Red, White & Blue Bruschetta
Recipe type: Appetizer
Prep time:
Cook time:
Total time:

Ingredients
Goat Cheese
Strawberries
Blueberries
Balsamic Vinegar
Crostini
Instructions
Preheat oven to 350 degrees
Place berries in a small bowl, drizzle with balsamic
Spread goat cheese on crostinis
Top with berries
Bake 10 minutes