Rooftop Entertaining Tips
Can I get an "Amen!!!" that summer is finally here? Even though the summer already feels like it's flying by, the (finally) warm weather and the start of summer barbecues has me consciously trying to slow down and enjoy every sun-drenched moment. That's why I'm here to share some rooftop entertaining tips.
Being the Every Hostess, my favorite thing about summer is having outdoor parties. With the beautiful weather, there is no excuse not to spend time outside. On days like these, one thing I love about Denver is the skyline. There aren't a ton of places where you have a full city and mountain view in the background (although some Denver restaurants have amazing views), but I lucked out and found a friend with a breathtaking rooftop patio that was practically begging me to have a patio party on it.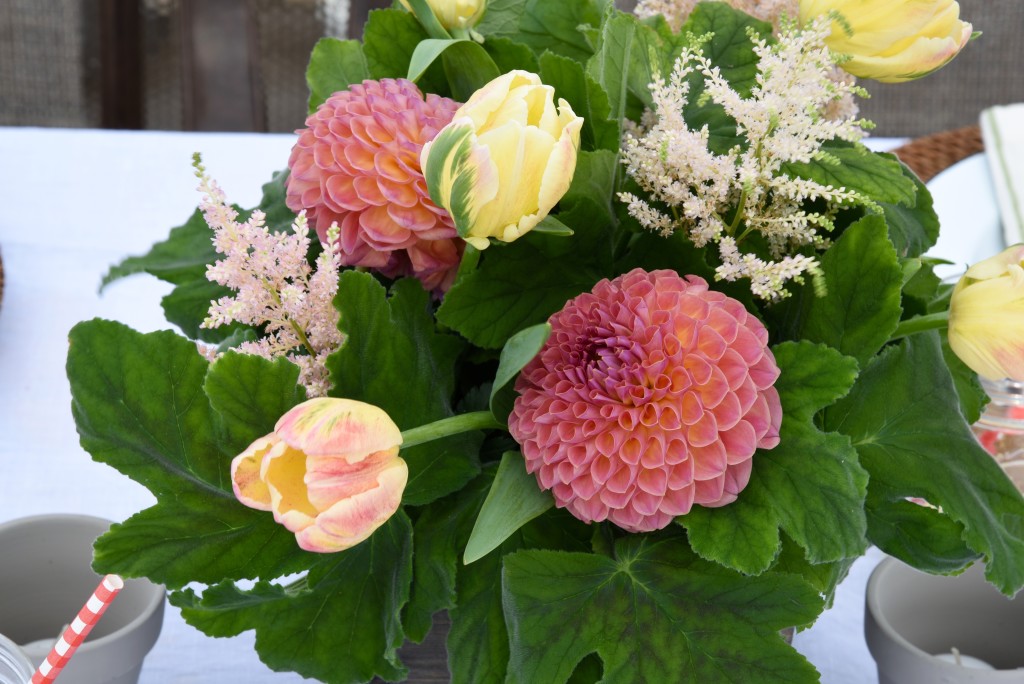 An easy summer-themed meal, topped off with La Crema wine, is the perfect way to entertain your guests. I love the La Crema Pinot Noir and Chardonnay as a go-to for any dinner party. They're both light and pair well with fresh summer flavors. On a hot day, I can't say no to an chilled glass of Chardonnay!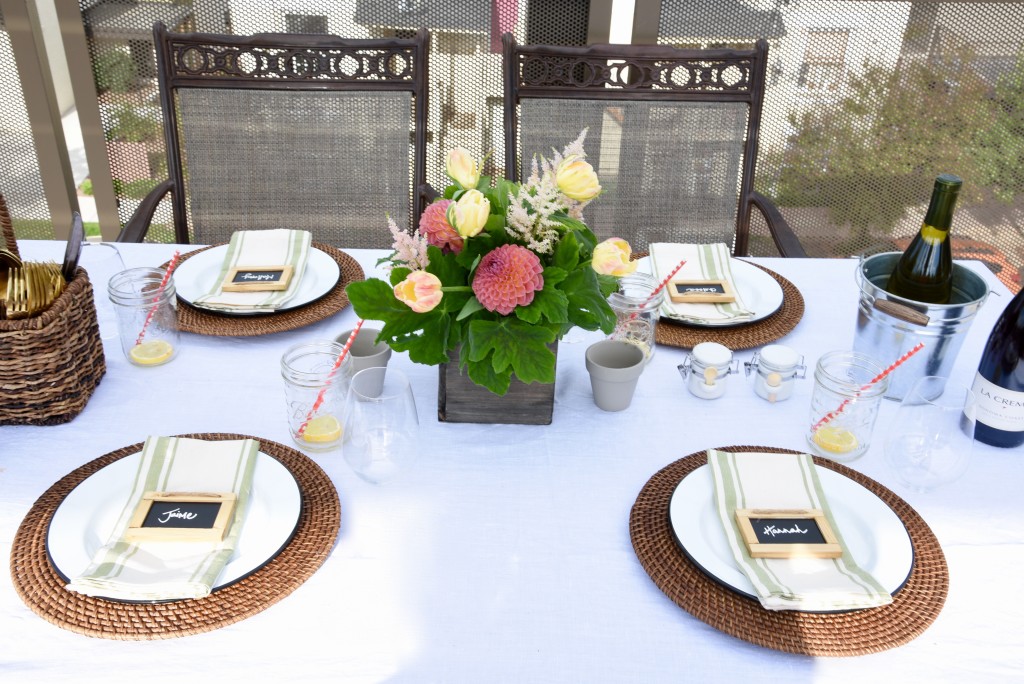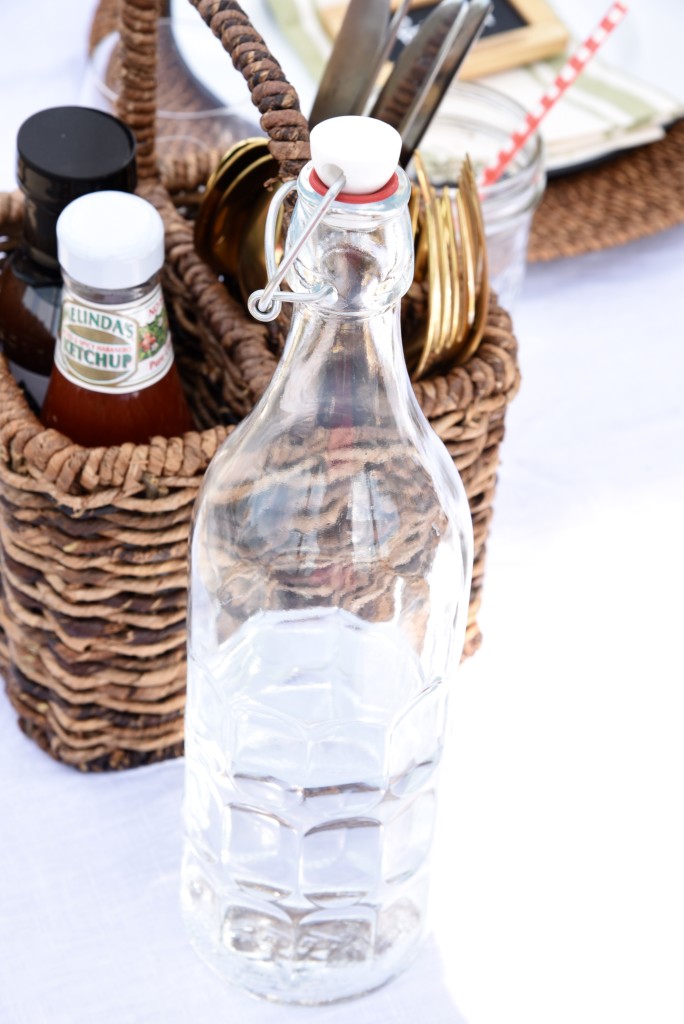 When it comes to table settings, I like to think I am becoming quite the expert. The value of a great table setting is something I learned from my mother. A few thoughtful touches go a long way in making sure the look and feel of your table resonates nicely with your guests.
A mixed color palate, fresh blooms, and beautiful tableware–you can't go wrong. Bringing in a modern farmhouse element to my rooftop barbecue, I love these campfire-style black and white plates from Crate and Barrel. They are made of tin, so they're very durable and go great with any summer party you may have. I also think they would be so fun to bring on a fancy picnic or "glamping" trip. (Yes, I said glamping trip. If you are going to bring wine on a camping trip, that's enough for me to qualify it as glamping!)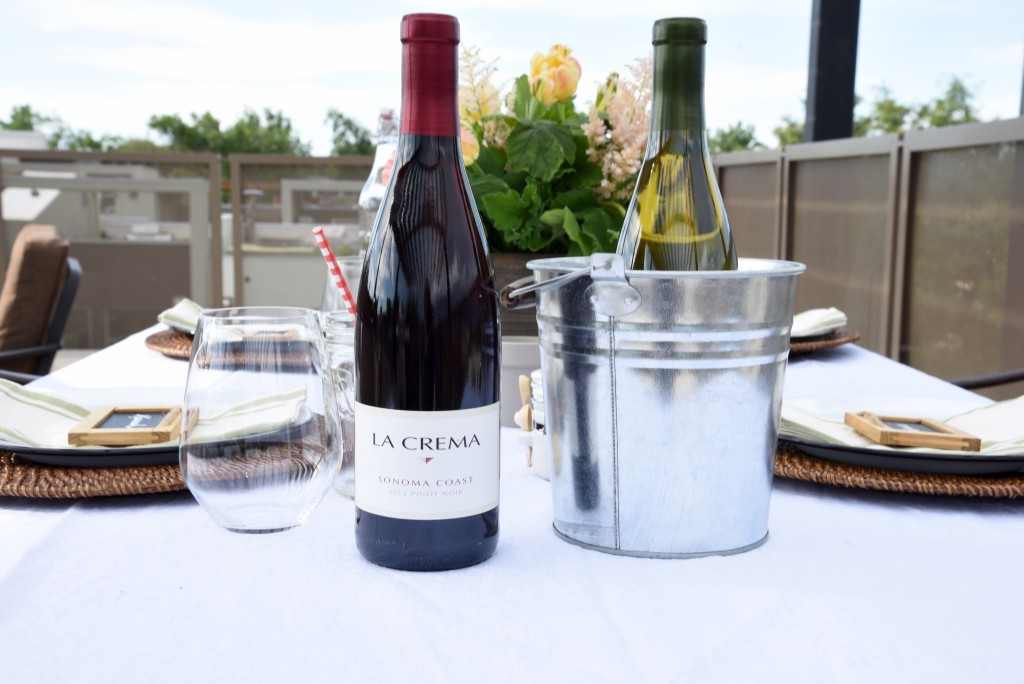 The flowers arranged for this dinner are by Plum Sage, a local Denver florist. I love the abundance of greenery they used in this arrangement, with pops of orange tulips and gardenia. Overall, the palate creates a fresh and fun backdrop from which to enjoy the spectacular views of Denver–all while sipping a glass on La Crema wine, of course! Cheers!
Flowers by Plum Sage
Styled by The Every Hostess
Share this on Pinterest!