Star Spangled Fun
Looking for inspiration for a fun and festive 4th of July weekend? Here's a roundup of terrific ideas from our amazing blogger friends.
Sniff, swirl and sip with some patriotic flare this weekend. This easy-peasy DIY pairs perfectly with warm weather, a day on the lake, or outdoor dining on the patio.
This fun DIY comes courtesy of Alexis Murphy, who writes on the blog Jac o'lyn Murphy.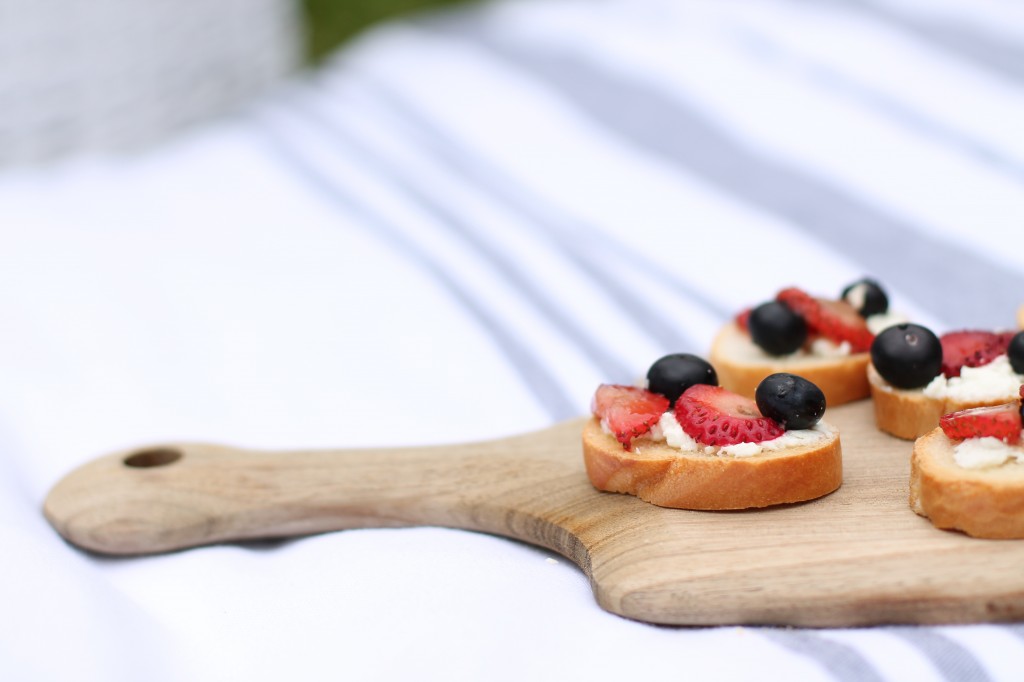 Pretty, patriotic & tasty! Bruschetta is an easy to pack appetizer that you can pre-make on the grill or in the oven in minutes. It's easy to eat & great to snack on.
With summer in full swing, it's time to get outside and enjoy the beautiful weather! Here are three great summer time lawn games and what is even better is that you can make them yourself!
We're going back to the '60's with a tie dye DIY to get you ready for the 4th of July. It's so fun, we can't help but make corny rhymes about it.
What better way to celebrate 4th of July than with a picnic? Here's a a fun, fresh menu that captures the flavors of summer.
Make sure to check out:
– Essential products for the perfect picnic.
– Grilling a la Plancha: Three recipes, one delicious rub.