Steak Sandwich with Basil Mayo
It's a given that everyone has their favorite sandwich—so common is this wonderful meal that it's impossible to avoid. After considering some different options, I decided to explore how to make a killer steak sandwich.
So why is it that sandwiches are so often better out in the world than inside the comfort of your own home? Don't get me wrong—we're all capable of nailing a simple turkey sandwich, but a truly extraordinary sandwich proves difficult to replicate. This made me think: what makes a great sandwich? And how can we all make one just as good right at home?
It was easy to make a list of the fundamentals: high-quality protein, an artisan loaf, the perfect cheese, and so forth. But putting it together was quite another ordeal! Thinly sliced sirloin steak, local bread, and a slice of mozzarella really came together well, but the sandwich overall was lacking.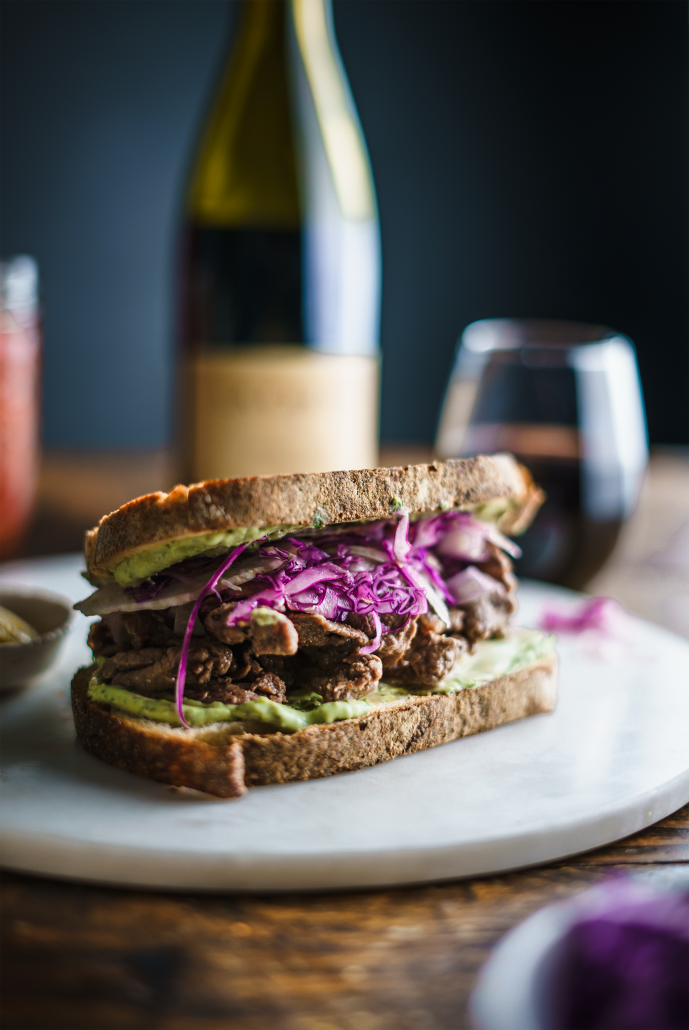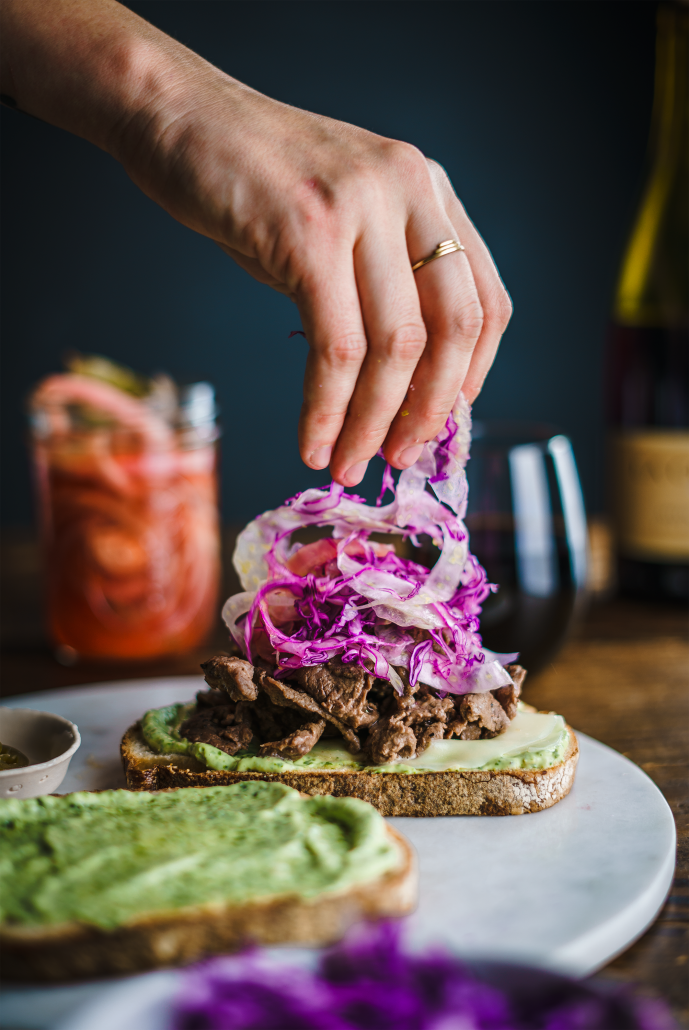 It clearly needed some other elements, so I crafted a fennel and cabbage slaw. This second draft took the steak sandwich in a great new direction, but now it needed something to cut through to tie it all together. I experimented with a basil mayo for an herbal, creamy layer, then tossed in some pickled onions and added in some pickled jalapeños for a vinegary bite that simply took this creation to a whole new level.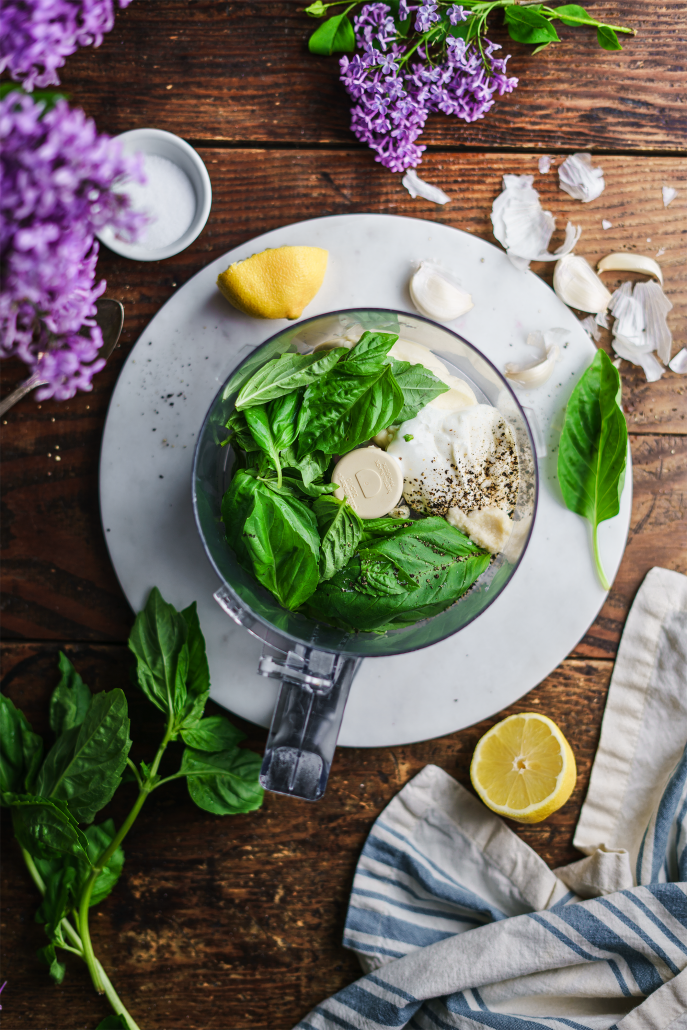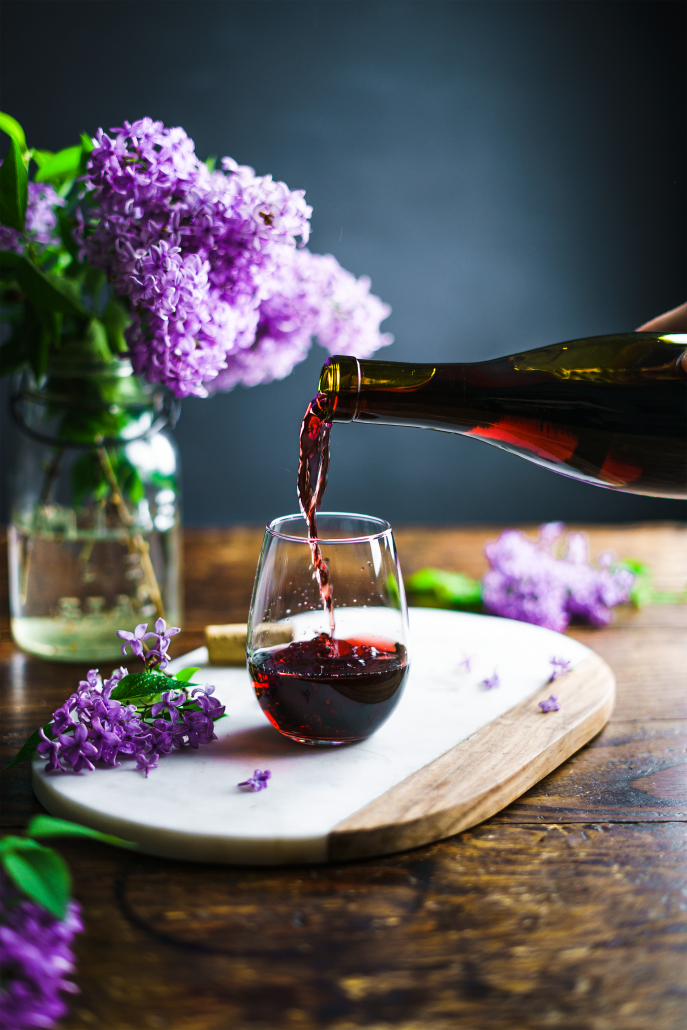 Now that I'd assembled an impressive steak sandwich, I naturally had to consider which drink to pair with it. I found La Crema's Monterey Pinot Noir's notes of dark fruit and spices to be a perfect match. Its earthy mixture of cherry tart and citrusy smoothness play with the sandwich in such interesting ways. So if you want a true deli experience straight from your kitchen, pick up a bottle of wine with some fresh ingredients and get to work! If you find yourself making this recipe, be sure to head over to The Broken Bread, to get the recipe for those quick pickled onions.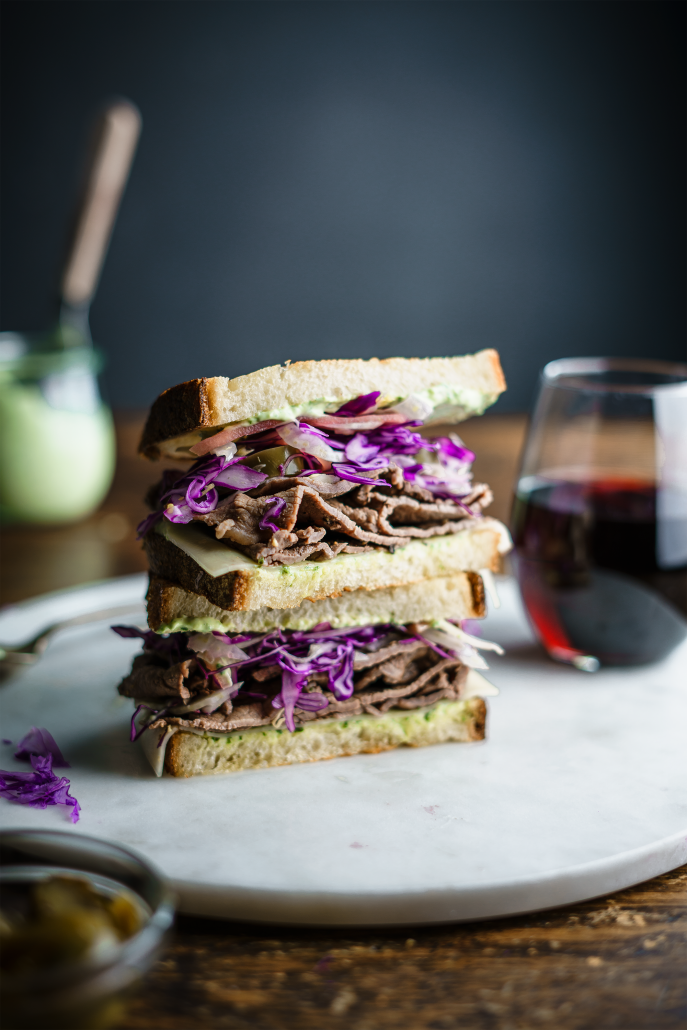 *A final note about the meat for this sandwich. Most butchers will kindly slice the meat for you, but if they can't fear not. Simply place your portion of steak in the freezer for about 20 min, or until firm enough to slice with a sharp knife. Place the meat on a cutting board and slice (against the grain) into thin pieces. 
Steak Sandwich with Basil Mayo
Author: Kristan Raines
Recipe type: Lunch or Dinner
Prep time:
Cook time:
Total time:
Serves: Four (4) sandwiches
Ingredients
For the Basil Mayo
½ cup mayonnaise

¼ sour cream

1 clove garlic

1/2 oz  fresh basil leaves

2 tsps lemon juice

1 tsp horseradish, or more to taste

salt and pepper, to taste
For the sandwich
canola oil, for the skillet

1 1/2 lbs, thinly sliced top sirloin steak

1 1/4 cup thinly shaved fennel

1 1/4 cup thinly shaved red cabbage

4 slices provolone, or mozzarella cheese

pickled jalapeños, plus 2 tbs of their juice

pickled onions

8 slices bread of choice, or 4 ciabatta rolls, buttered and lightly toasted
Instructions
Begin by making the basil mayo. Place all of the ingredients into a food processor and blend until smooth. Season with a pinch of salt and pepper, pulse a few times to combine, then taste, and adjust seasoning as needed. Pour everything into a small dish and set aside.

Add the shaved fennel and cabbage to a medium bowl and toss together with 2 tbs of the pickled jalapeño juice. Set aside.
Set a large skillet over medium-high heat and drizzle with a bit of canola oil, enough to lightly coat the pan. Once hot, add the meat to the pan, season with salt and pepper, and cook until the meat has browned and is no longer pink.
Dress each sandwich with desired amount of the basil mayo, along with a slice of cheese. Evenly divide the meat amongst the four sandwiches and add a heaping handful of the fennel-cabbage slaw. Complete the sandwiches by adding a few pickled jalapeños and pickled onions. Enjoy right away with a glass of Pinot!