Just Tailgate, Baby!
Football season is here! Flip through fun and festive ideas to score big with football-themed party planning ideas from guest blogger, Alexis Murphy.

Crisp Fall Days and Football, always Kick-Off the perfect party.
Our family loves to get friends together before games, I try to keep things special, spirited and simple…
First Down: Decorating. By clipping a few flowers a festive centerpiece is easy… (I fill the clear vase with water and brown food coloring, then "lace" it up with white duct tape)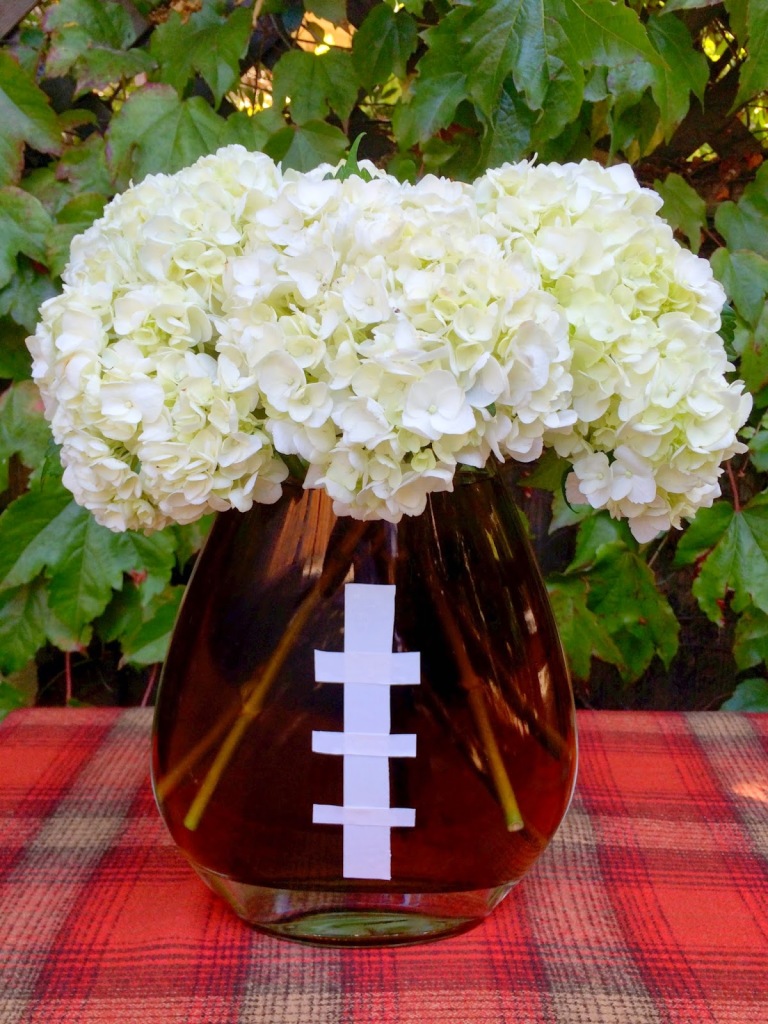 Big Bold Balloons are the perfect way for our friends to see the spot we are
holding in the stadium parking lot.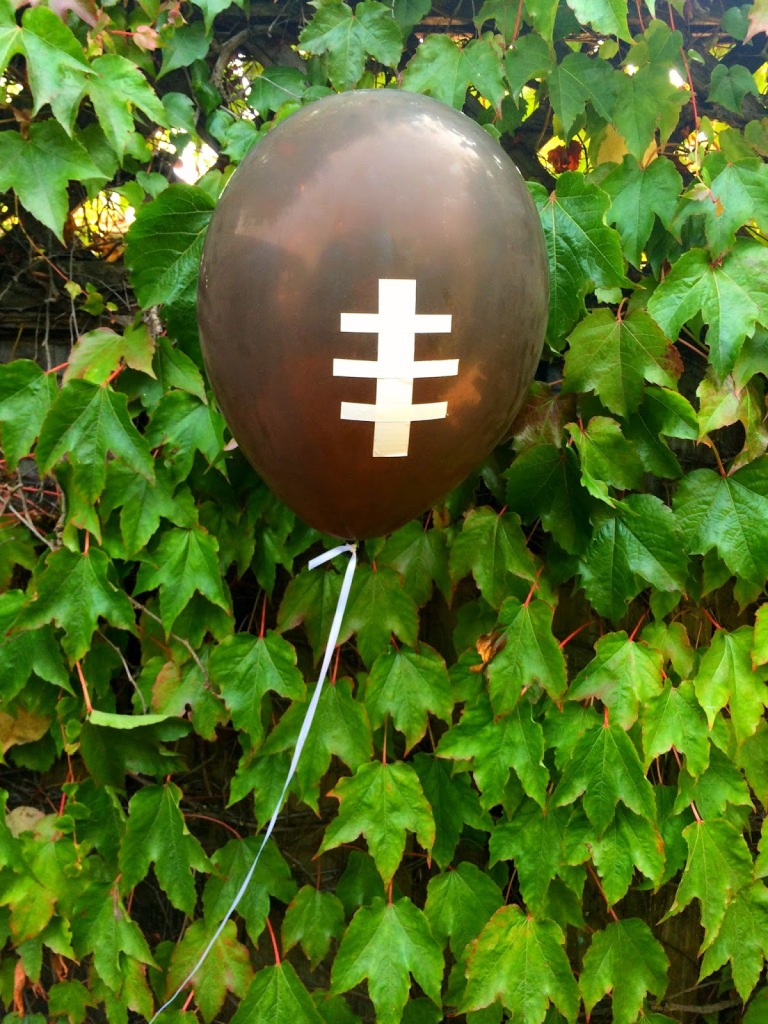 Second Down: In the food department, I'm handing off…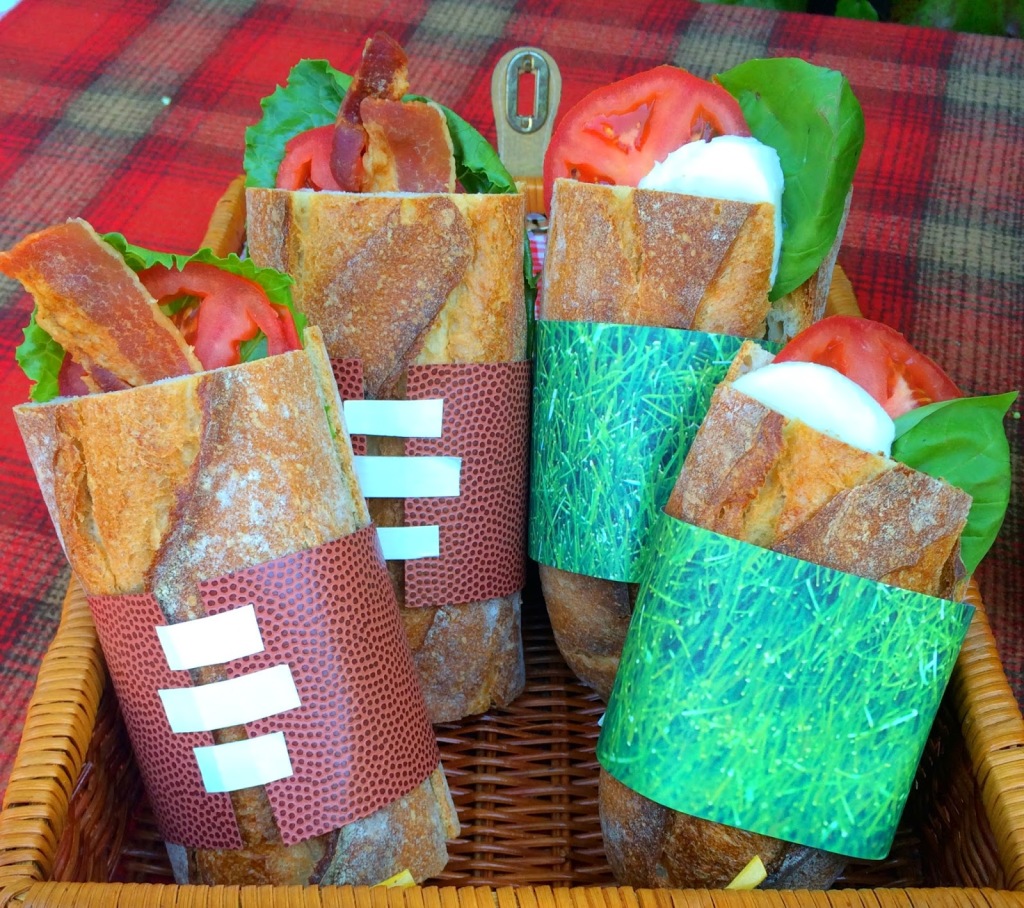 The Pigskin for the bacon fanatics. And dropping back to pass around…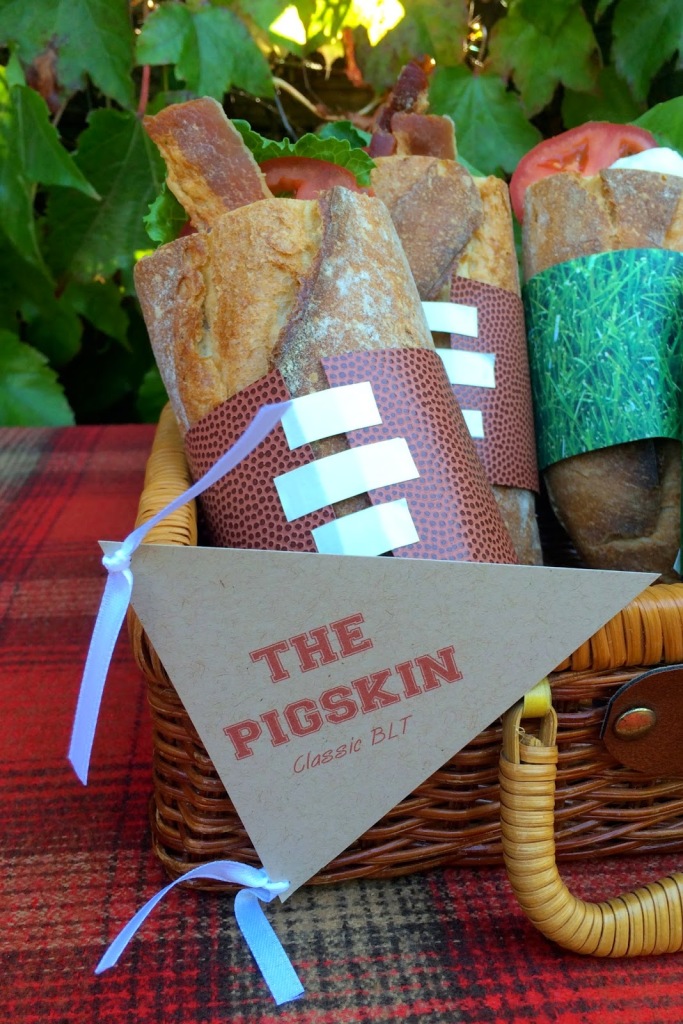 The Turf for those veggie-lovers. Both the football paper and grass "turf" paper are available at art supply stores like Michael's, I wrapped around and laced with white duct tape.
(Recipes at the bottom of this post.)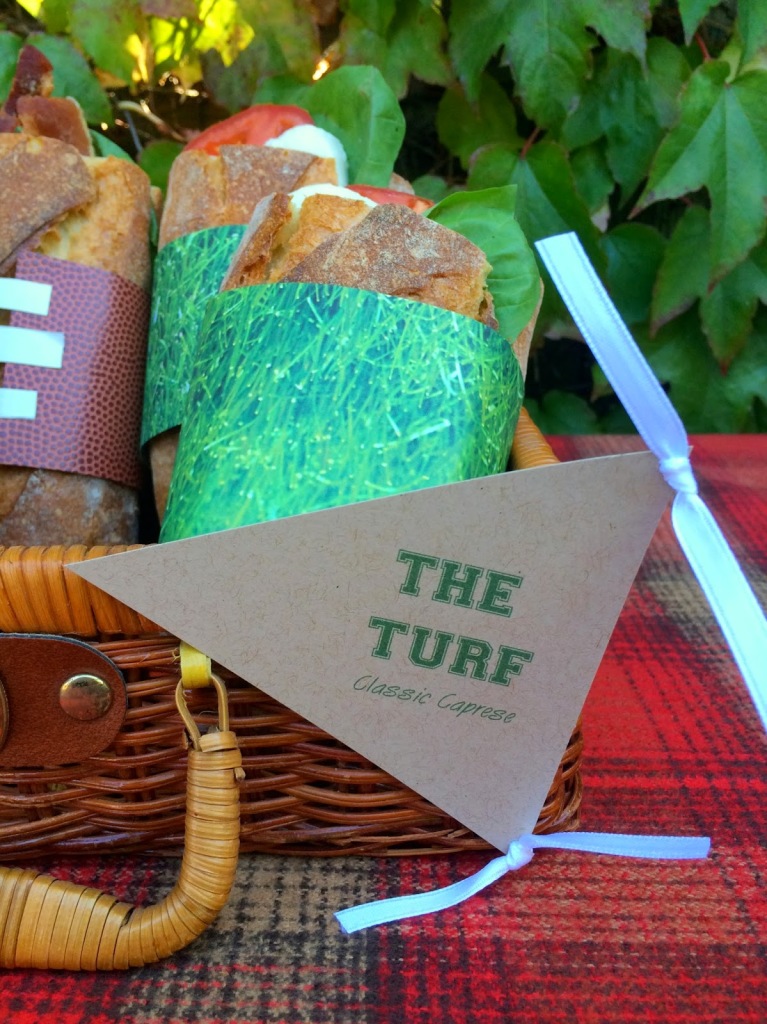 Third Down: My husband seems to think it's not a true tailgate without a BBQ. So here's my attempt to appease him with none of the hassle…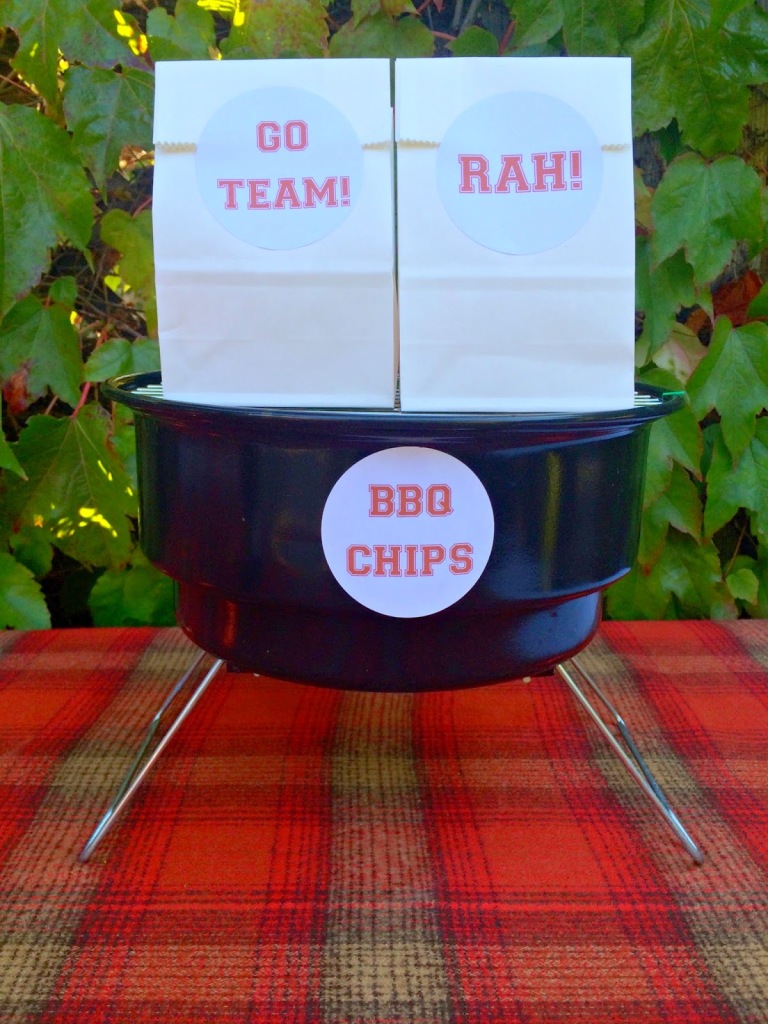 Fourth Down: Dessert. Because you can't have a party without something sweet…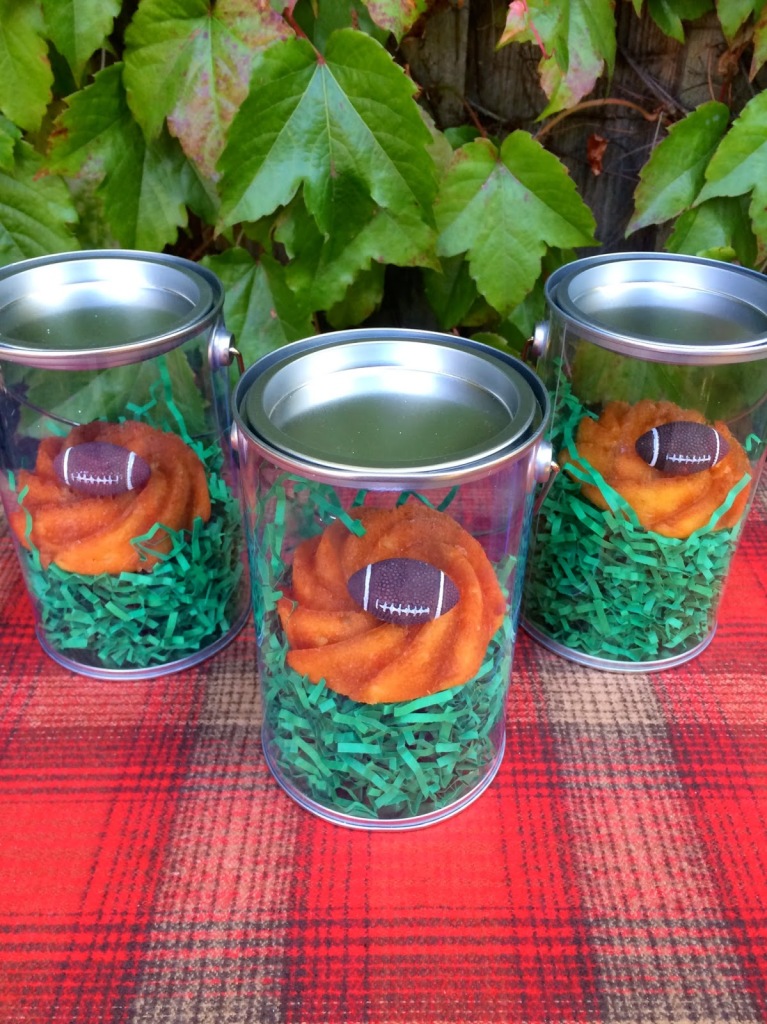 Punt Cakes. Fun and tasty mini-bundt cakes (recipe found here).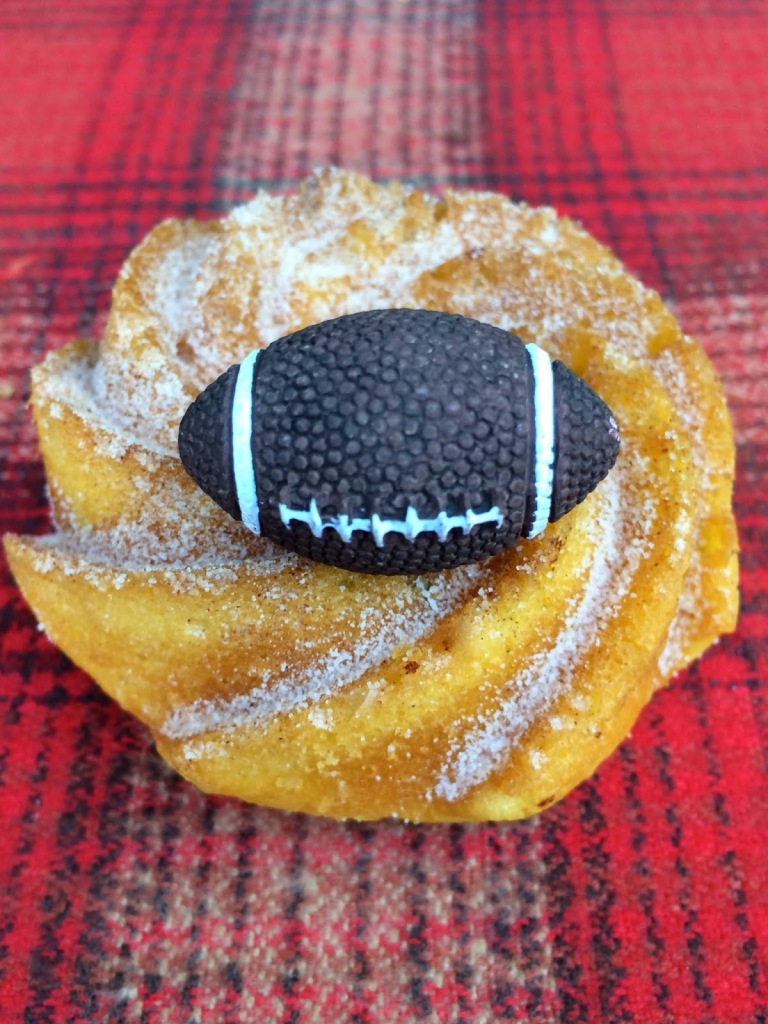 You would never want to tackle a tailgate party without lots of beverages on the sidelines.
Soda, waters, and wine are always ready and in formation.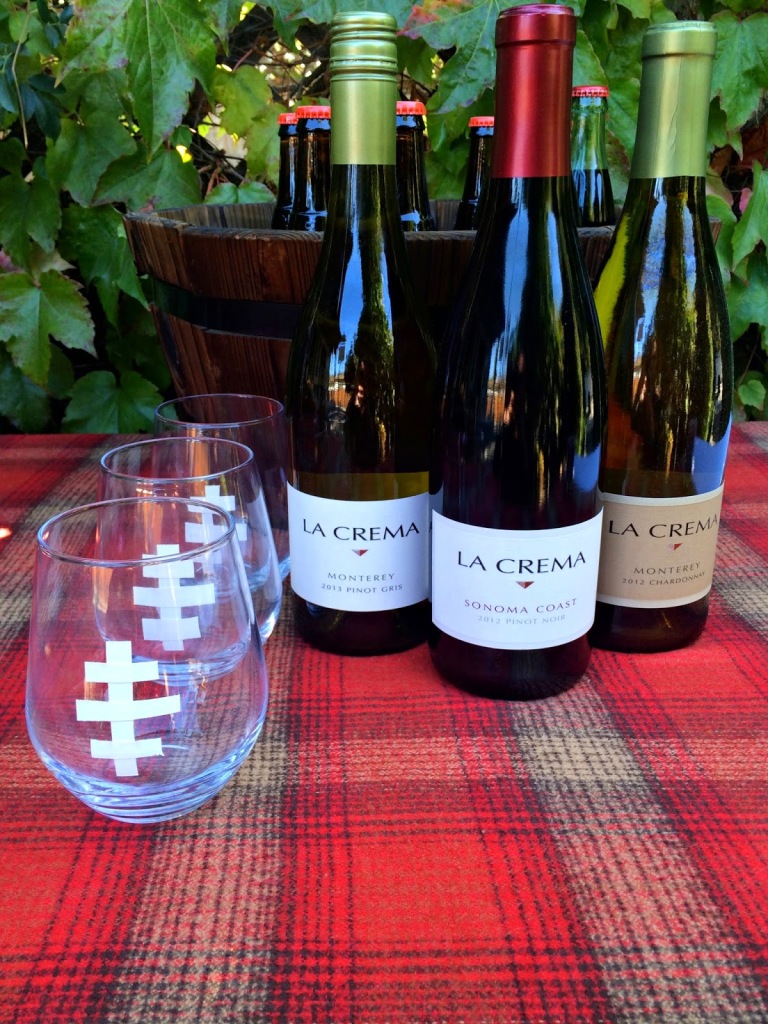 Football may be about the perfect spiral but tailgating is all about the perfect swirl…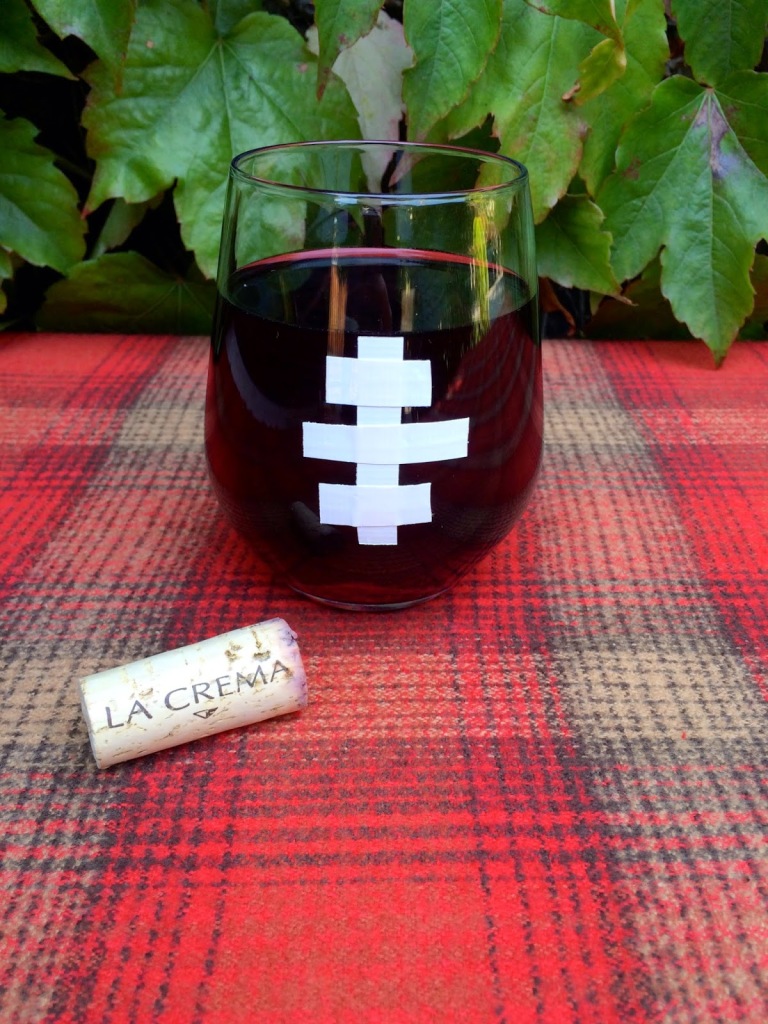 *Can be made about an hour prior to party and kept in cool environment. If the weather is warm and sandwiches will be sitting out, I would omit the mayo and have it on the side.
The Pigskin: Tailgating Sandwich
Prep time:
Cook time:
Total time:
Serves: 4
Ingredients
1 large baguette, cut into 4ths and split down the middle
12 thick sliced, crisp cooked bacon strips
2 large sliced ripe red tomatoes
Romaine lettuce
Mayo
Touch of salt
Instructions
Layer the sandwiches starting on the bottom bread slice:
Lettuce
Tomato Slice (sprinkled with salt)
Bacon
Lettuce
Then spread mayonnaise one top bread slice
(The lettuce on top and bottom will help prevent the sandwich from becoming soggy)
The Turf: Tailgating Sandwich
Ingredients
1 large baguette, cut into 4ths and split down the middle
2 large sliced ripe red tomatoes
8-ounce container of fresh Mozzarella cheese (balls cut into slices)
Basil leaves
Balsamic vinegar
Touch of salt
Instructions
Layer the sandwiches with tomato, mozzarella, basil, salt and drizzle with balsamic vinegar.