Al Pastor Burger with Spicy Pineapple Sauce
Hey guys! It's Gab from Artful Desperado. Hope you are enjoying the summer heat and all the fun things that come with it – mostly – all the food! 😀 Today I want to share with you a recipe to make the ultimate summer burger, the al pastor burger! Yes, it's that good! I mean, layers of tasty bits like smokey mayo, a chorizo burger patty, all topped with spicy pineapple sauce? What's not to like?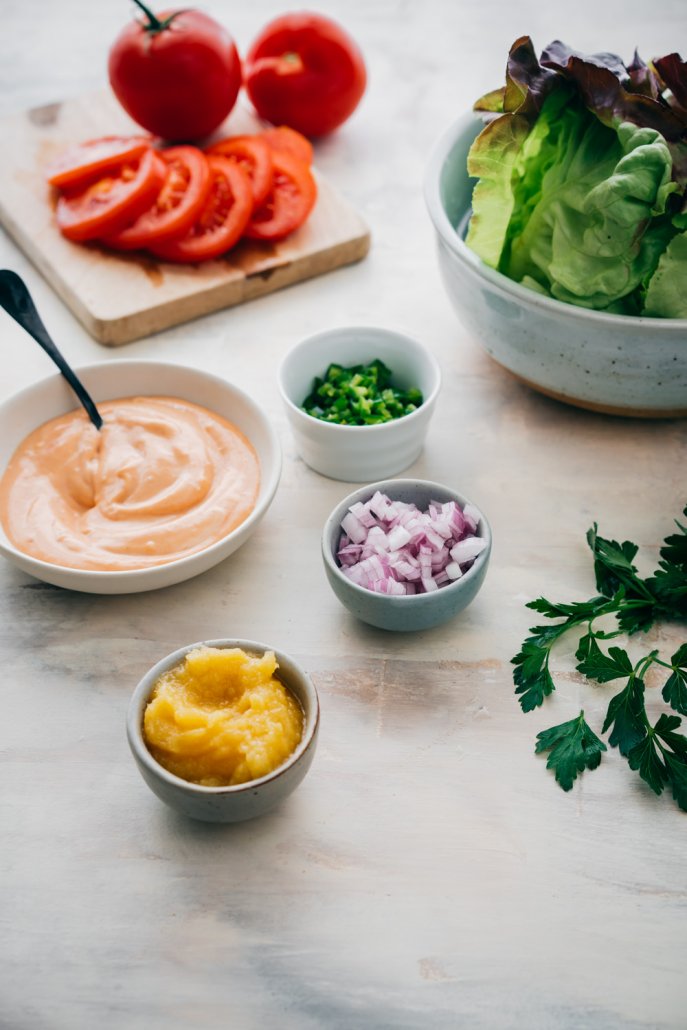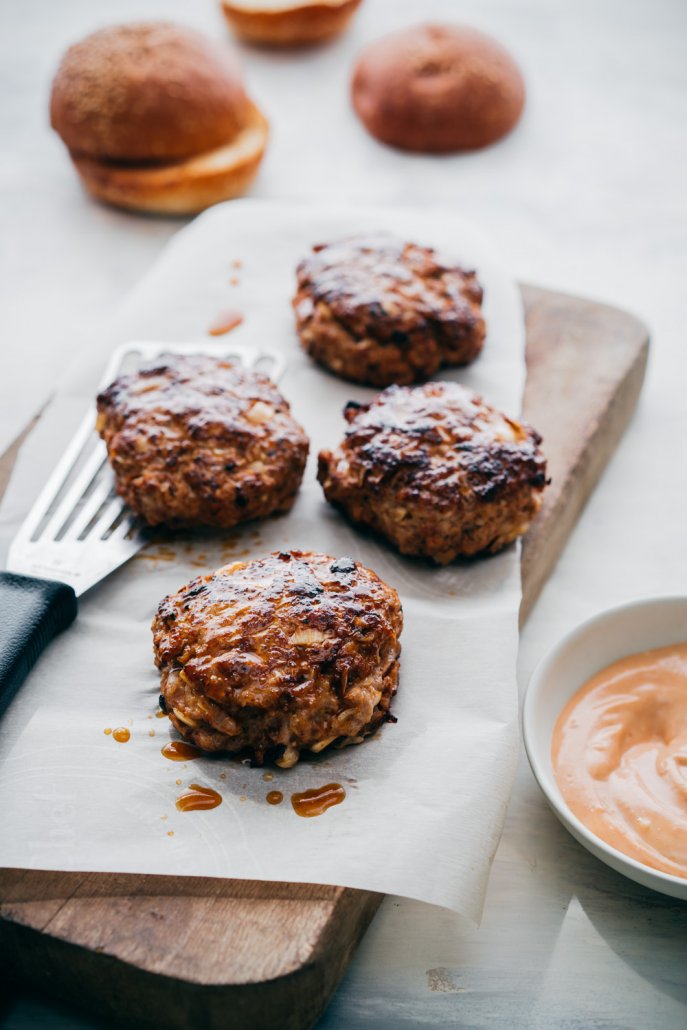 The inspiration from this recipe comes from tacos al pastor, which are a favorite of mine. Tacos al pastor are a Mexican take on a shawarma and use the same method of cooking the meat by a fire on a spit. For this recipe we won't be using a spit, but we'll be using similar spices and flavor agents. A key element in tacos al pastor is the topping: chopped pineapples, onions, and cilantro. I took the same elements and made a sauce with it to top your burger (you are welcome!).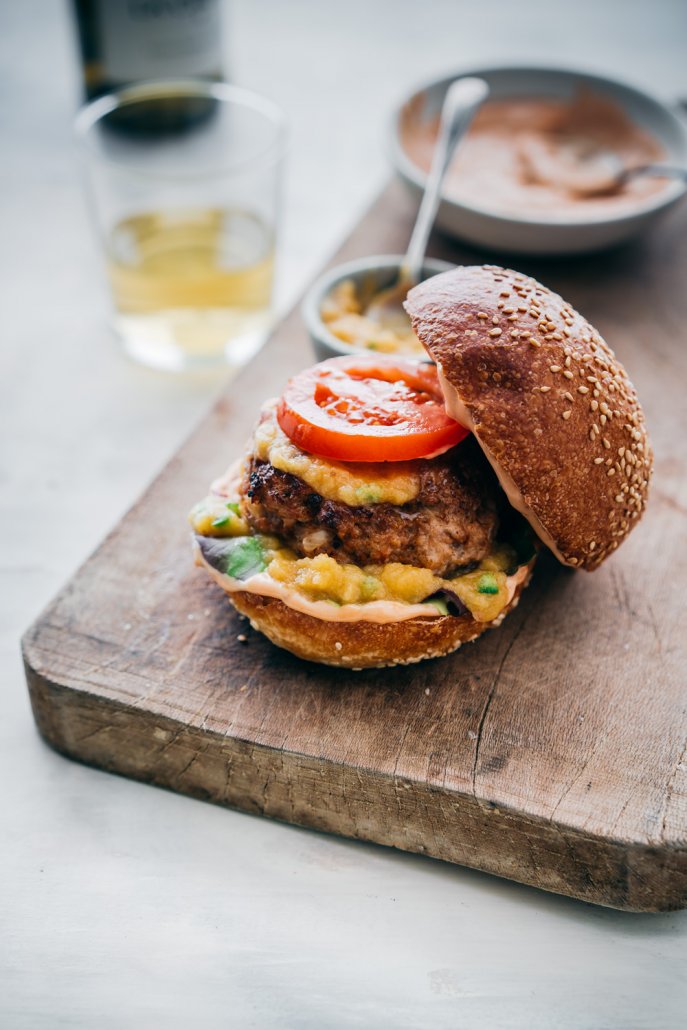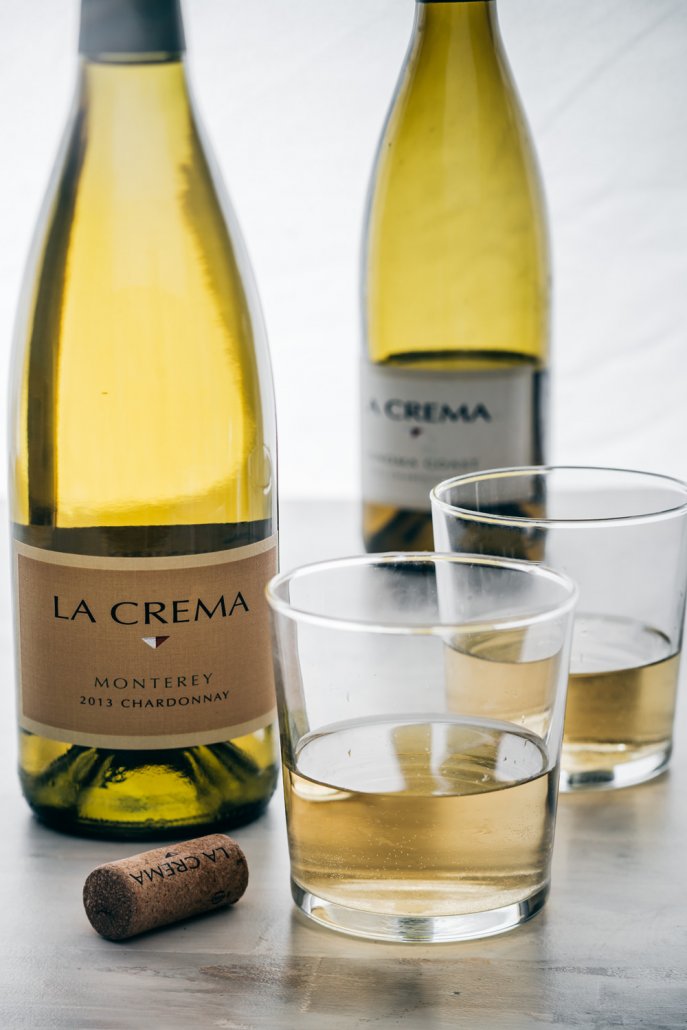 With all this heat in your mouth you'll need something to cool off: cue La Crema Monterey Chardonnay, which is fruity with a hint of – can you guess? – pineapple! See, there's a theme here. This Chardonnay is the perfect pairing for this ultimate al pastor burger since it has a really nice refreshing finish with just the right amount of acidity.
Let's get cooking!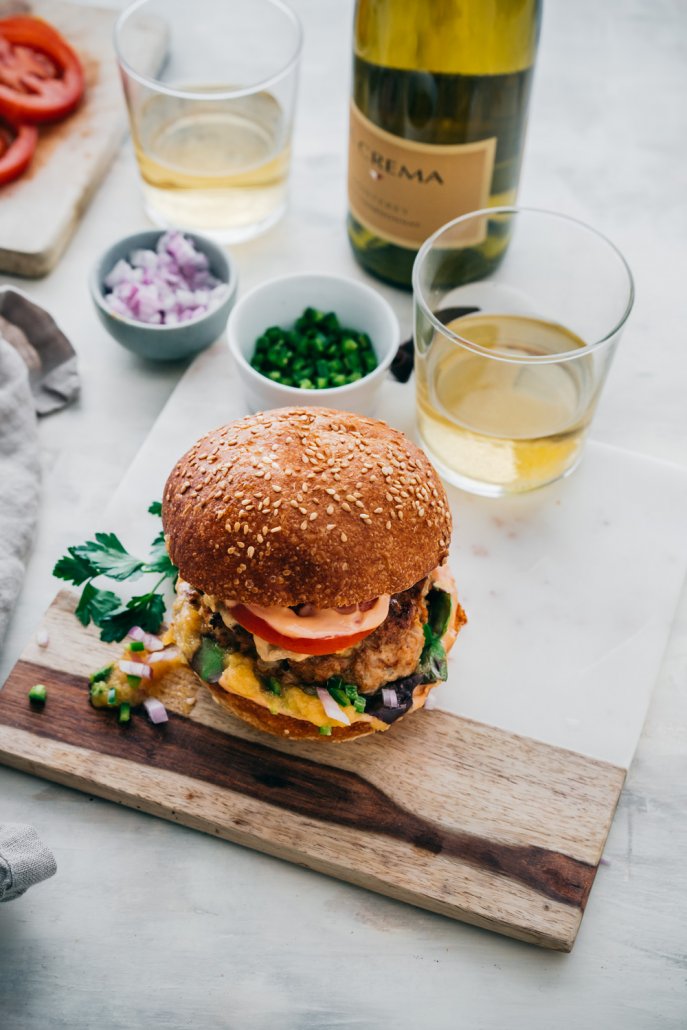 Al Pastor Burger with Spicy Pineapple Sauce
Author: Gabriel Cabrera
Recipe type: Summer, BBQ
Cuisine: Mexican
Prep time:
Cook time:
Total time:
Serves: 4
Add a Mexican twist to a summer favorite with this recipe for an al pastor burger with spicy pineapple sauce, paired with our Monterey Chardonnay.
Ingredients
2 fresh chorizo sausages (raw)
1/2 lb ground lean pork
1 small onion, diced
1 garlic clove, minced
2 tsp smoked paprika
2 tsp ancho chile powder
1/2 pineapple, cored, and diced
1 tbsp apple cider vinegar
1 tsp brown sugar
1 jalapeno,  small dice
1 tbsp chopped red onion
1/4 cup mayo
1 chipotle chili in adobo sauce
Burger toppings: tomato and lettuce
Hamburger buns
Salt and pepper to season
Instructions
Remove the casing from the raw chorizo sausages and place it in a large bowl along with the ground pork, onion, garlic, smoked paprika, and ancho chile powder, season with salt and pepper and mix well. Form patties with your hands. Heat up a skillet with some oil and fry the patties on each side, place on a tray with parchment paper and finish cooking in the oven (about 10 minutes at 350F). Check the patties and once they're cooked remove them from the oven.
Place the pineapple, apple cider vinegar and sugar in the blender and blend until pureed. Season with salt and pepper and blend again. Taste and adjust seasoning if needed. Pour the pineapple sauce in a small dish and mix in the jalapeno and red onions.
In a small bowl mix the mayo and chipotle pepper making sure the pepper is well incorporated (sometimes you need a fork to break it down).
To plate, toast your hamburger bun, then spread some of the smokey mayo on each bun, add the burger patty, then top with a generous amount of the pineapple sauce. Top with lettuce and tomatoes and you're done!