Braised Chicken Thighs with Olives, Lemon and Thyme
This dish of braised chicken thighs with olives, lemon and thyme is very Mediterranean in flavor and style. There's a wonderful contrast in taste from the brininess of the olives to the tart acidity of the lemons. 
I love cooking in cast iron since it imparts a fantastic flavor to just about any dish. Plus, it moves from stovetop to oven very easily. Here we sear the chicken thighs first to crisp up the skin, then added stock, the olives and lemons and popped it in the oven for about 30 minutes so the flavors could continue to meld together. The chicken comes out absolutely delicious! 
Given the cool-climate earthy notes in our Monterey Pinot Noir, we found it was the loveliest match to these braised chicken thighs.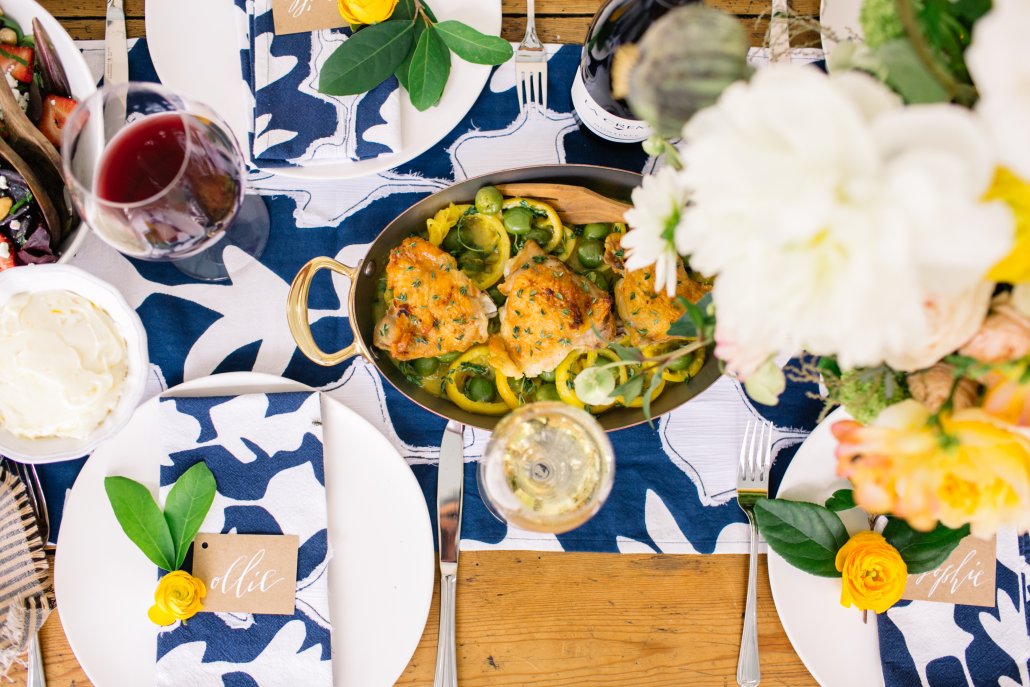 Braised Chicken Thighs with Olives, Lemon and Thyme
Author: Camille Styles
Recipe type: Main
Serves: 6
Ingredients
6 – 8 bone-in, skin-on chicken thighs
kosher salt and freshly ground black pepper
olive oil
1 cup chicken stock
8 garlic cloves, smashed and peeled
1/2 cup pitted green olives
2 lemons, cut into wheels, plus more for garnish
1 bunch fresh thyme
Instructions
Preheat oven to 450˚ degrees. Season chicken on both sides with salt and pepper. Heat a large cast-iron skillet over medium-high, coat bottom of pan with oil, then add chicken skin side down. Cook for about 5 minutes until browned on one side and skin will release easily from pan, then flip.
Add chicken stock, garlic, olives, lemon, and 8 sprigs of thyme.
Transfer skillet to oven, and roast until chicken is cooked through, about 30 minutes.
Let rest tented with foil for a few minutes, then garnish with fresh thyme sprigs and more lemon wheels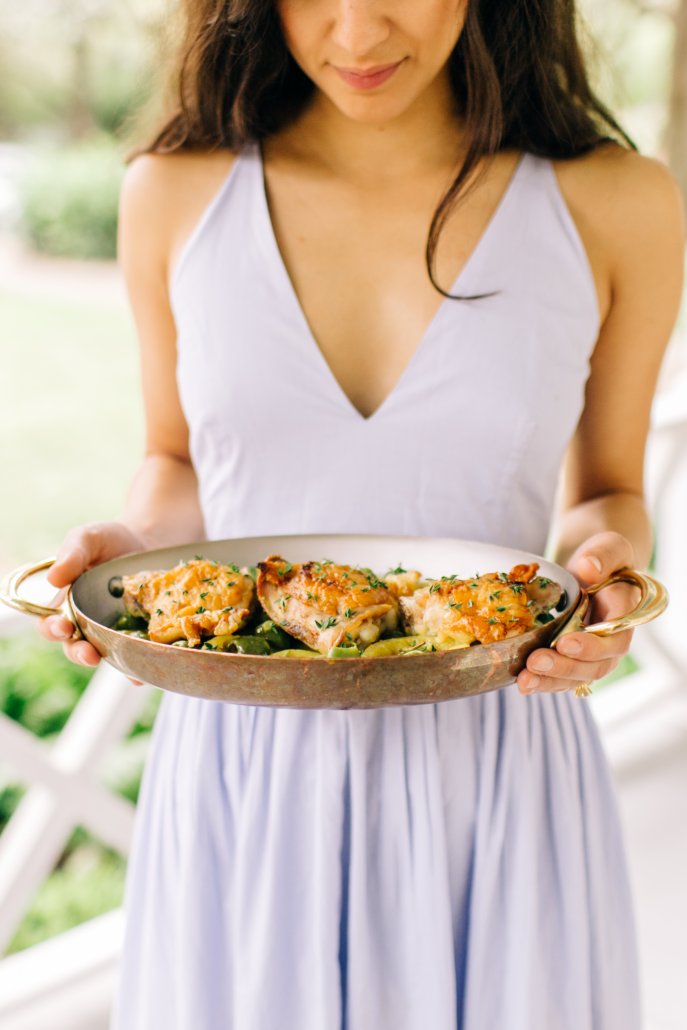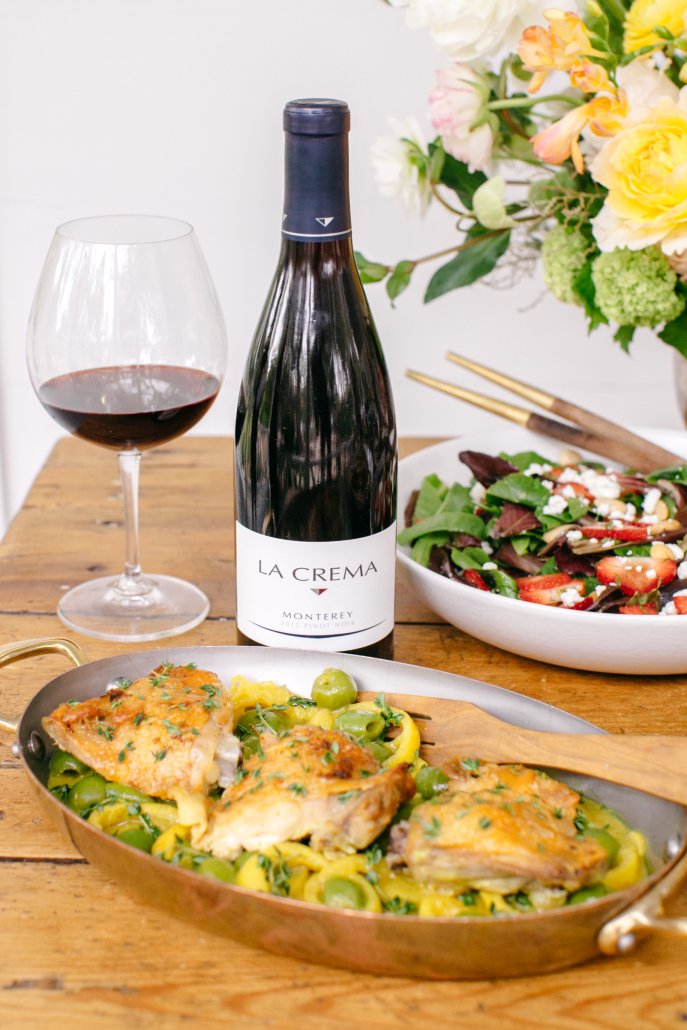 Spring Entertaining Recipes:
Baby Lettuce Salad with Goat Cheese and Strawberries
Rainbow Carrots with Yogurt and Pistachios