Rainbow Carrots with Yogurt and Pistachios
What we love most about these roasted rainbow carrots with yogurt and pistachios is the color! And the dish itself is delicious of course. 
Rainbow carrots are smaller than your traditional bulk carrots so they roast fairly quickly whole and end up nice and tender. Plus they have a sweeter carrot flavor than larger carrots, and come in a variety of shades of purple, yellow and orange.
While roasted rainbow carrots on their own are lovely, we added pistachios to give the dish a nice crunch. The tangy orange-infused yogurt is a nice contrast to the sweetness of the carrots as well. The plate has a fun Mediterranean vibe making it a favorite for our spring dinner.
We opted to pair our Sonoma Coast Chardonnay with this side since the acidity in the wine helps balance the creaminess of the yogurt, but complements the richness of the roasted carrots.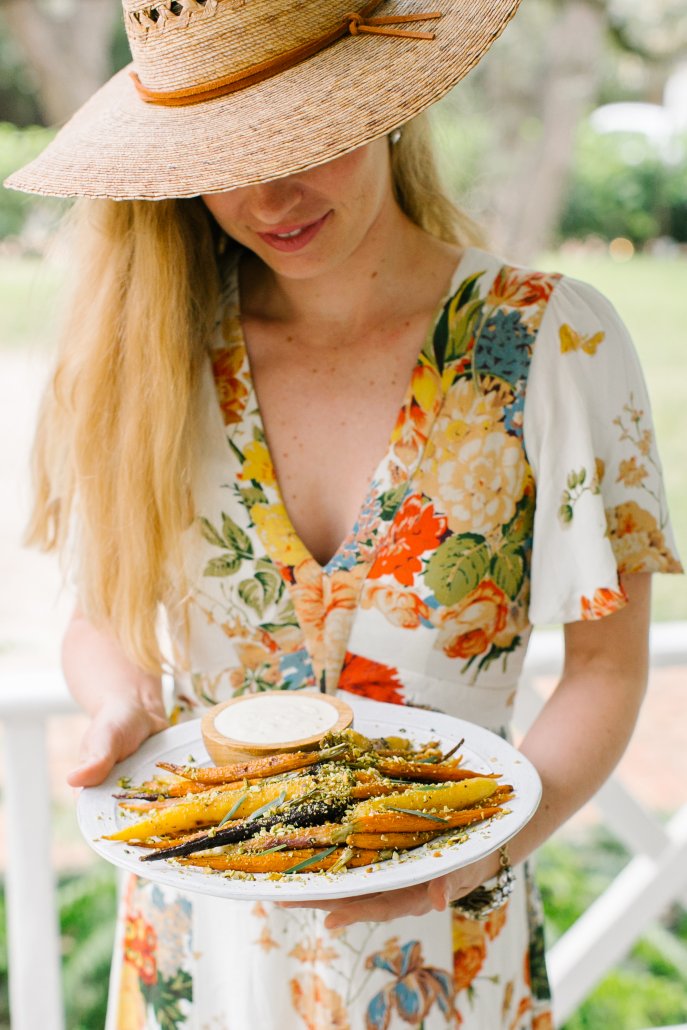 Rainbow Carrots with Yogurt and Pistachios
Author: Camille Styles
Recipe type: Side
Serves: 6
Ingredients
2 pounds small rainbow carrots, peeled or scrubbed well (leave a bit of the carrot tops, if possible)
extra-virgin olive oil
kosher salt and freshly-ground black pepper
½ cup greek yogurt
juice and zest from 1 orange
a few sprigs fresh tarragon
¼ cup chopped pistachios
Aleppo pepper (optional)
Instructions
Preheat the oven to 425˚. On a foil-lined baking sheet, toss carrots with olive oil, salt, and pepper to taste. Spread in an even layer, and roast for 25 – 30 minutes, until carrots are tender and lightly caramelized. Remove and set aside.
Stir the orange juice and zest into the yogurt, season with salt and pepper, then swirl the yogurt onto a serving platter. Top with the roasted carrots, then sprinkle pistachios and tarragon over the top. Add another bit of salt and a pinch of Aleppo pepper, and serve. Use any leftover yogurt in a dish on the side.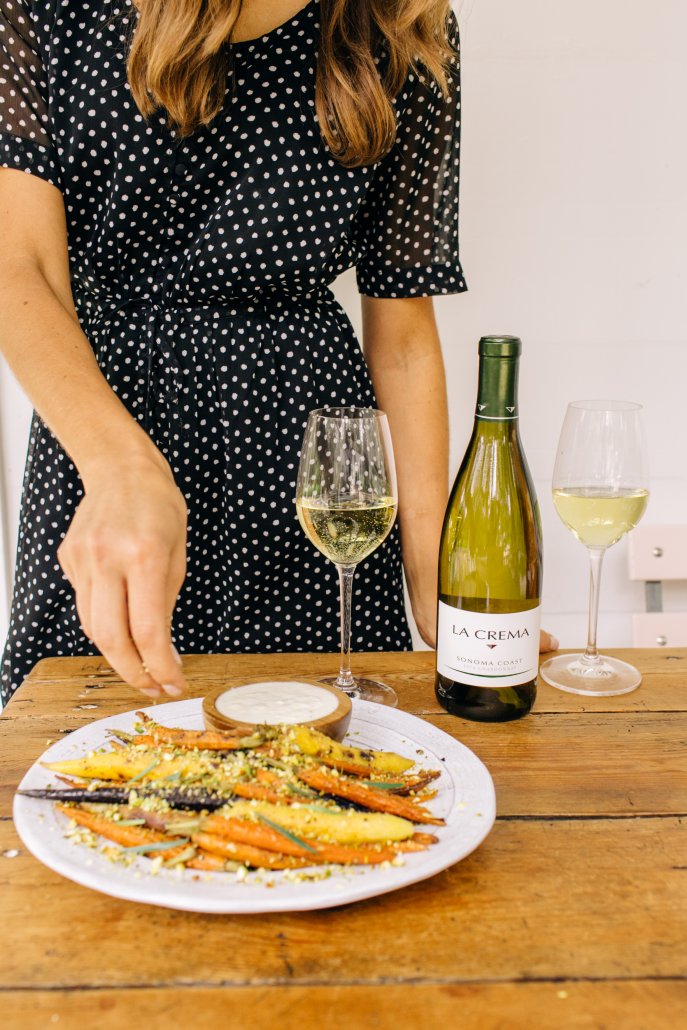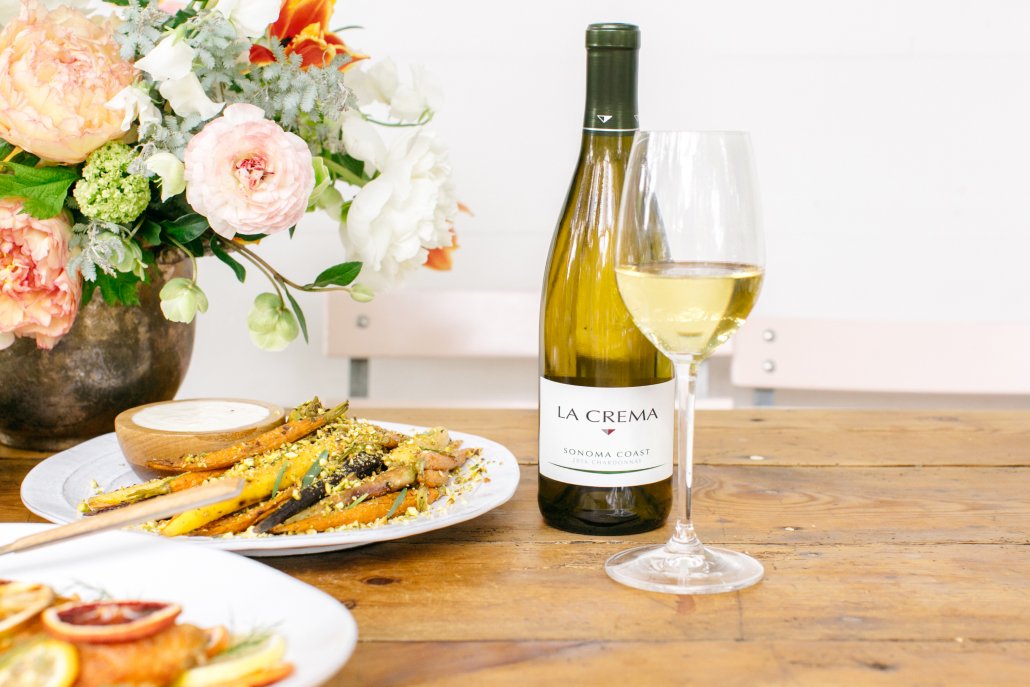 Spring Entertaining Recipes:
Baby Lettuce Salad with Goat Cheese and Strawberries
Braised Chicken Thighs with Olives, Lemon and Thyme
Roasted Wild Salmon with Citrus, Chilies and Herbs