Cheese Biscuits: The Southern Hostess Gift
Cheese biscuits are another one of those Southern staples that simply can't be missed. For as long as I can remember, I've been enjoying my great-grandmother's cheese biscuits at just about every single family function I've attended. Everyone in our family loves the cheese biscuits – some so much that they hide their stash as soon as she hands it to them (no lie!).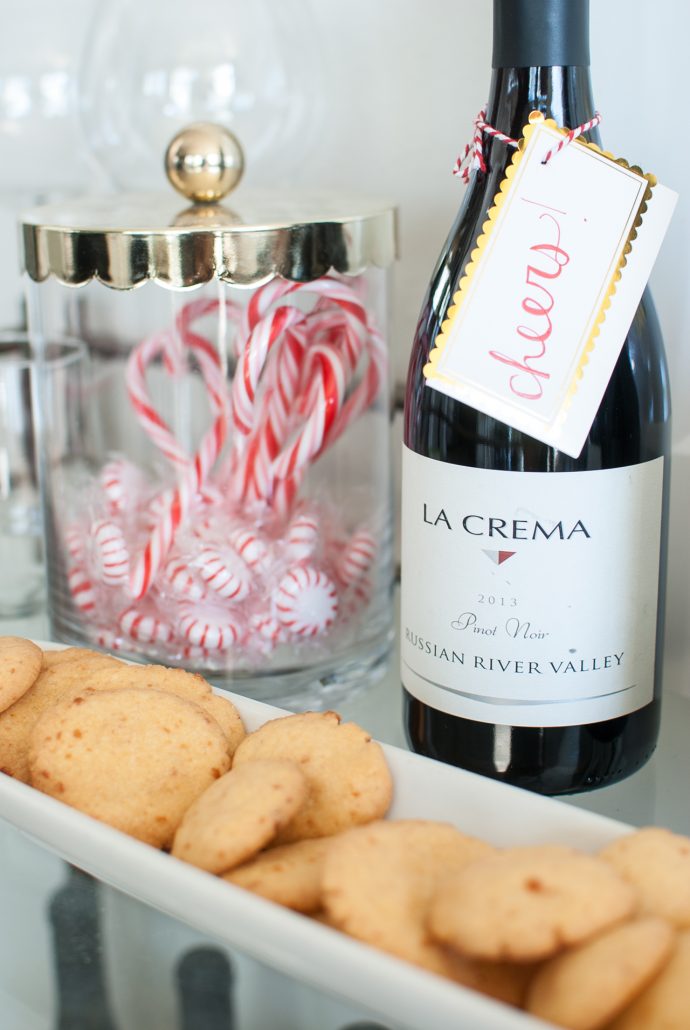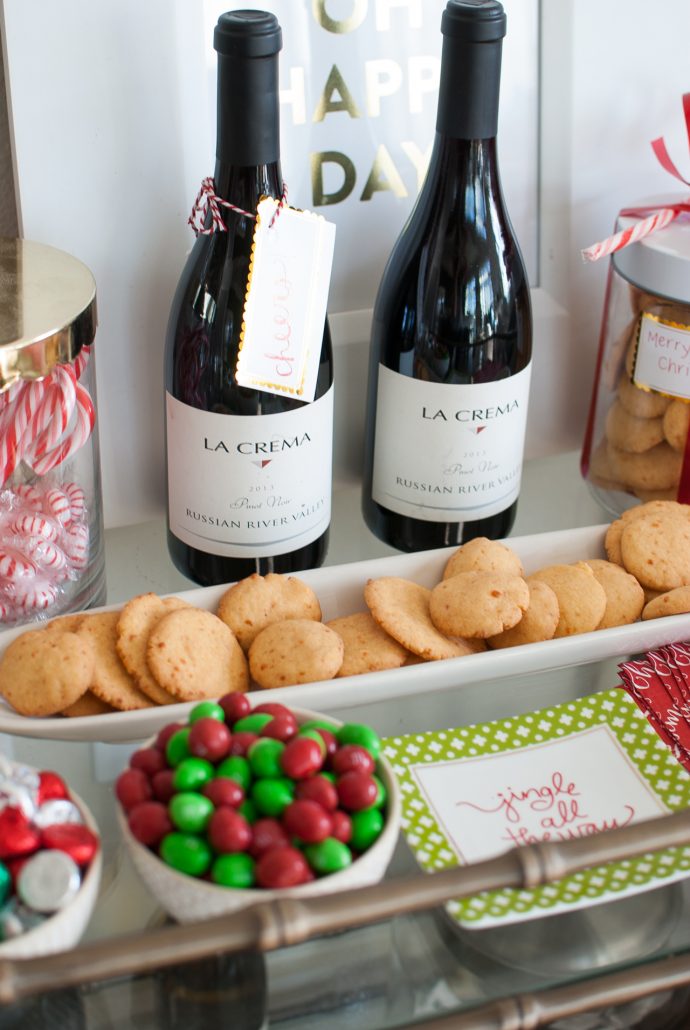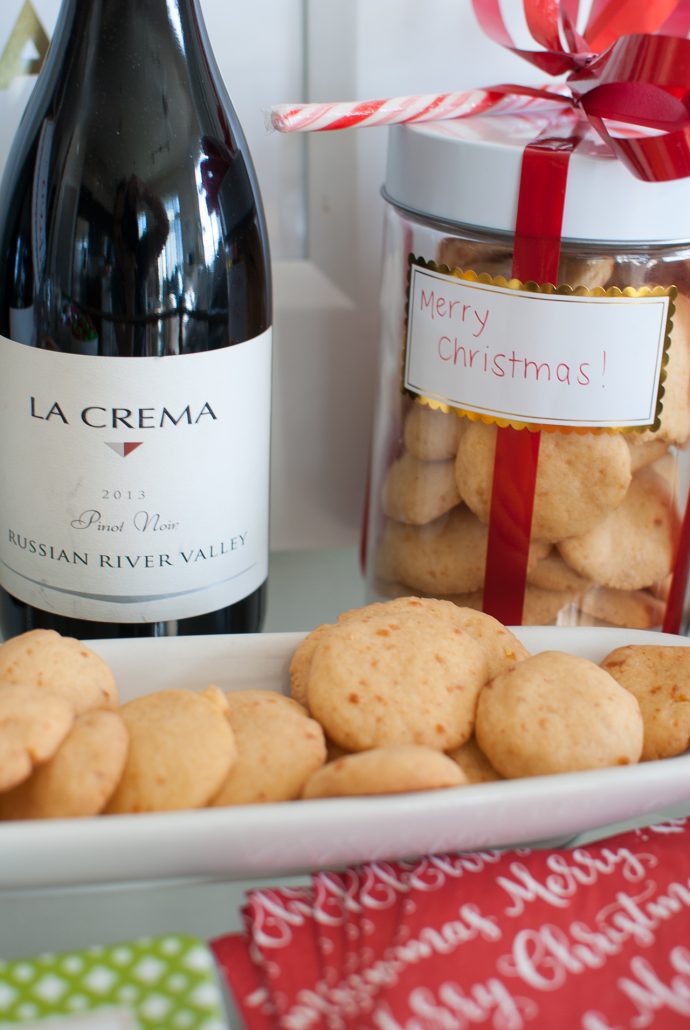 Cheese biscuits are the perfect holiday bar snack, which is why I've found them to be a thoughtful hostess gift–especially when paired with a bottle of La Crema's Russian River Valley Pinot Noir. The nicest part about them is how simple they are to make! There are only five ingredients, and they're likely items you already have at home.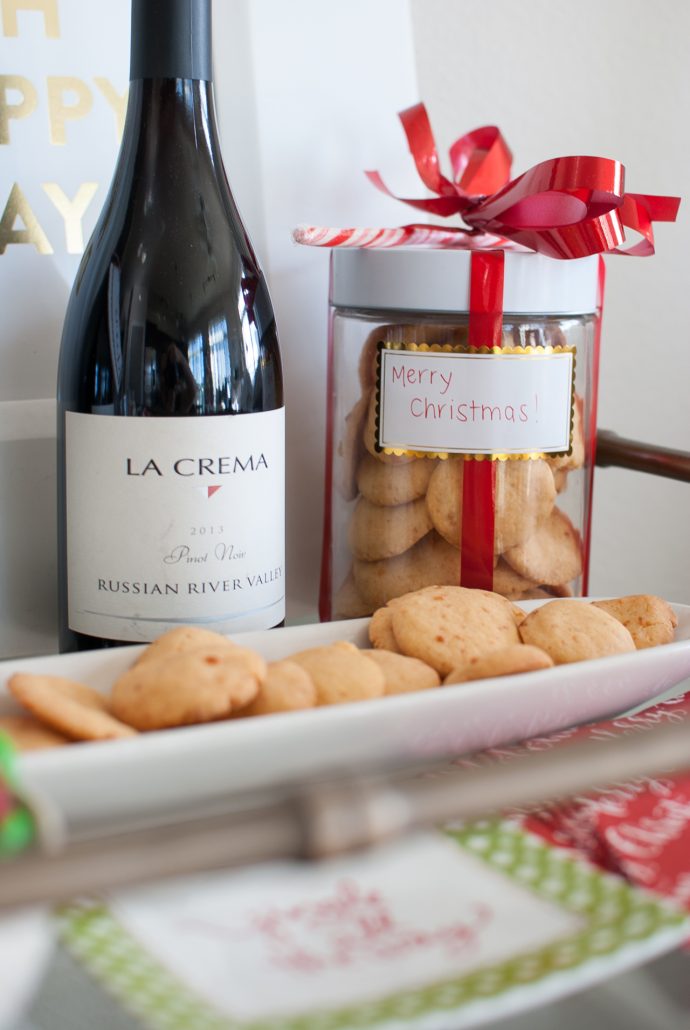 When making the cheese biscuits, there are a few important steps to note. First, whip the butter for longer than you think you should…that whipped consistency will give you a lighter cheese biscuit. Second, don't be afraid to add a little more cayenne pepper. I personally double it for a very spicy batch since that's the way my family enjoys them. Finally, when making your biscuits, I found it best to roll out the dough as thinly as possible. That way, the cheese biscuits stay light and crispy–the perfect snacking consistency. Once you're finished, fill a few tins and pair them with a few bottles of wine for easy hostess gifts. If you find that the batch makes too many (it does make a lot depending on the size of your biscuits), feel free to freeze a few tins for your upcoming New Year's Eve party…that is, if you don't eat them all before!
Southern Cheese Biscuits
Author: Annie Reeves
Recipe type: Appetizer
Cuisine: Southern
Prep time:
Cook time:
Total time:

Ingredients
2 sticks softened butter
1 lb. sharp cheddar cheese, shredded
3 cups of flour, sifted
1 tsp. salt
1 tsp. cayenne pepper
Instructions
Preheat oven to 350º.
Cream butter in a mixer and add cheese.
Once well-mixed, slowly add flour slowing the speed of the mixer.
Add salt and cayenne pepper.
Roll dough into 1/2″ balls and flatten as thinly as possible, or roll dough onto a cookie sheet and use cookie cutters to make holiday shapes!
Bake on a cookie sheet for 10 minutes or until just slightly browned.