Chicken Lettuce Cups
The Chinese New Year is just around the corner, February 5th, and this is as good a time as any to enjoy some cuisine inspired by the flavors of China.
This recipe combines both rich, sauce-drenched protein and light, crisp greens for a balanced approach.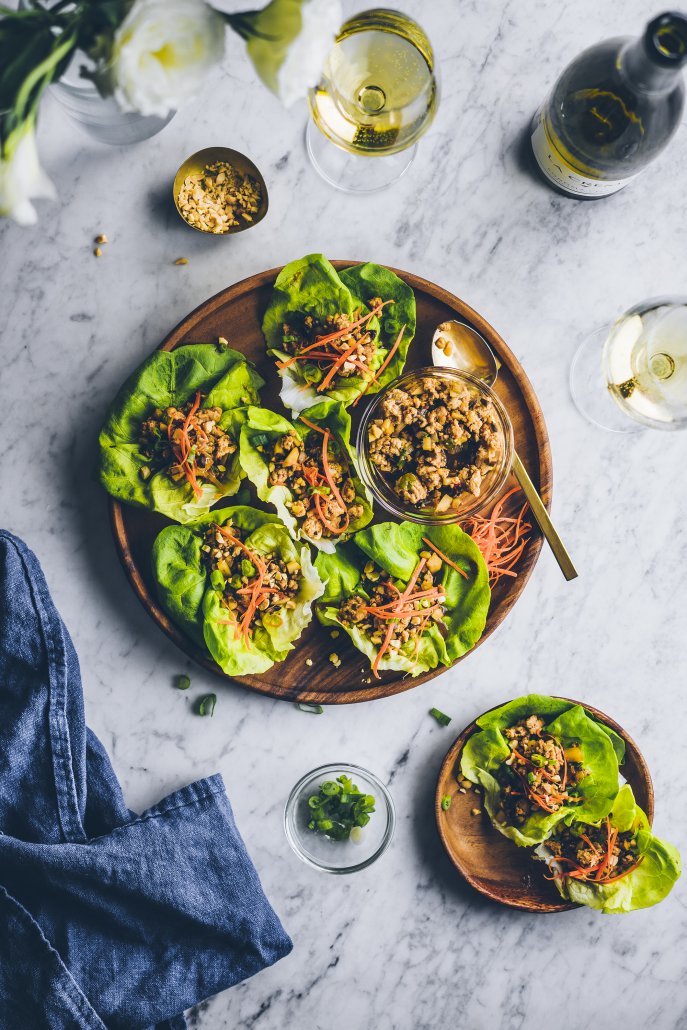 The sauce and the chicken suffuse with one another perfectly while still remaining distinct. Hoisin sauce is the base of it all—sweet yet savory and framed in a barbeque char. Soy sauce and rice vinegar lend their characteristic bite, with sesame oil adding a toasted nuttiness. Chili garlic sauce and minced ginger amplify the union of sweet and savory alongside the herbal spice of cloves.
The chicken is prepared in an almost parallel manner to the sauce, beginning with the mild onion flavors of scallions to bring out the poultry's natural flavors. Minced garlic and ginger present powerful spice and soothing sweetness ready to receive the sauce's strengths with open arms. Some chopped water chestnuts introduce a much-needed crunchy texture to the mix.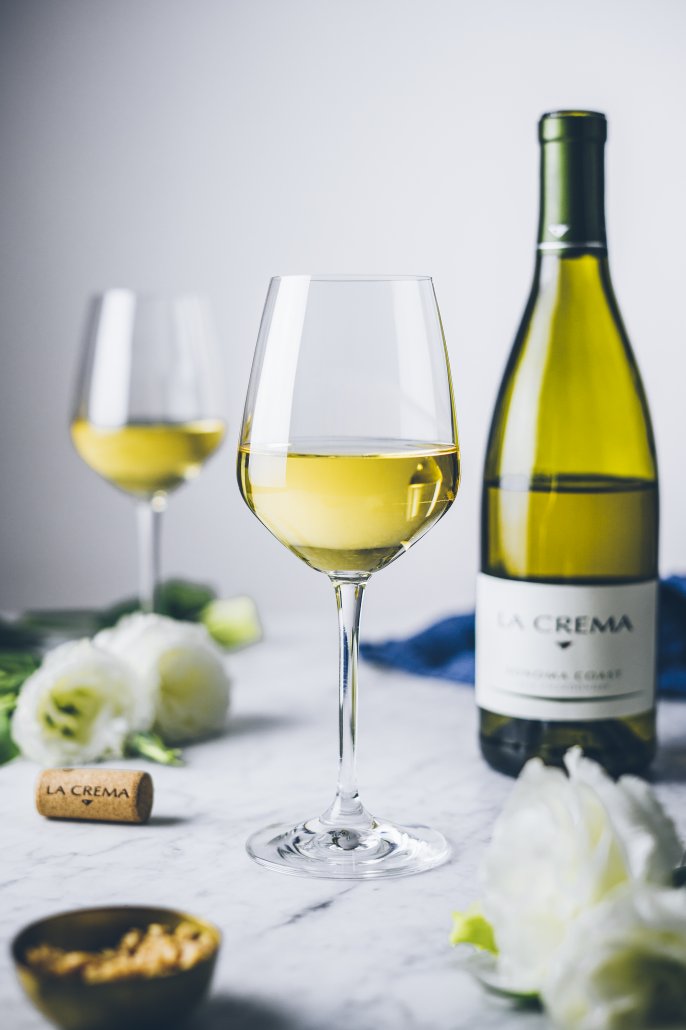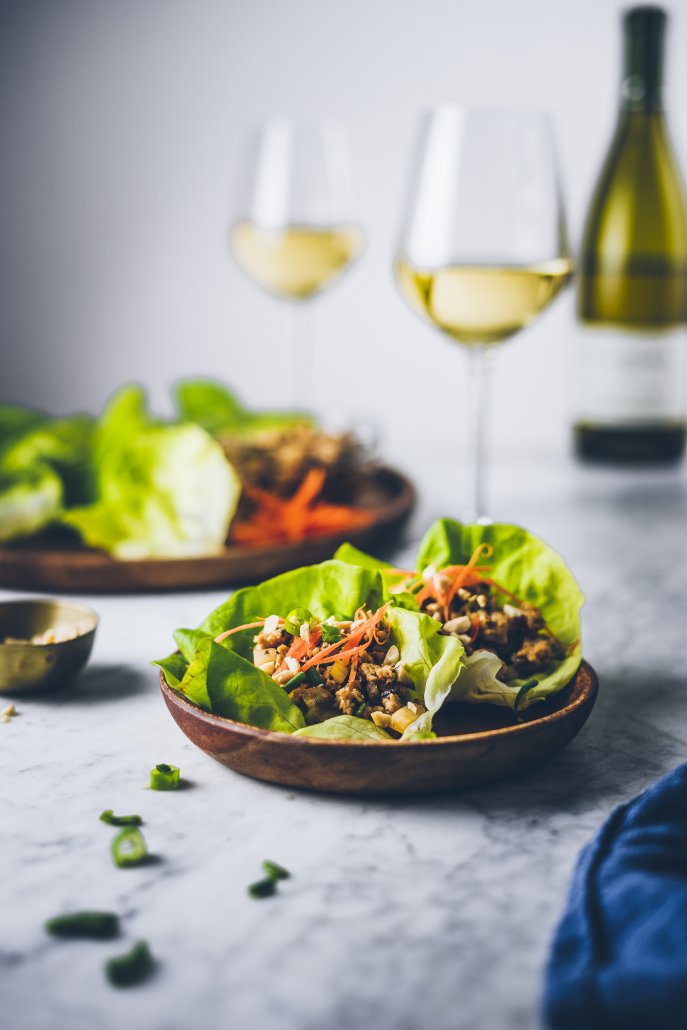 These together upon a bed of crispy greens is a Chinese dream come true. Decadence and delight, richness and lightness playing off one another and overflowing with flavor. Paired with La Crema's 2016 Sonoma Coast Chardonnay only heightens the experience. The wine produces soothing notes of citrus, apple, and melon that intertwine well with the dish's sweeter aspects. But beneath these, the wine's flavors of oak and spice run alongside the savory features already present. So in celebration of the upcoming Chinese New Year, fetch a bottle of this brilliant chardonnay, follow the recipe below, and immerse yourself in flavors from the other side of the world.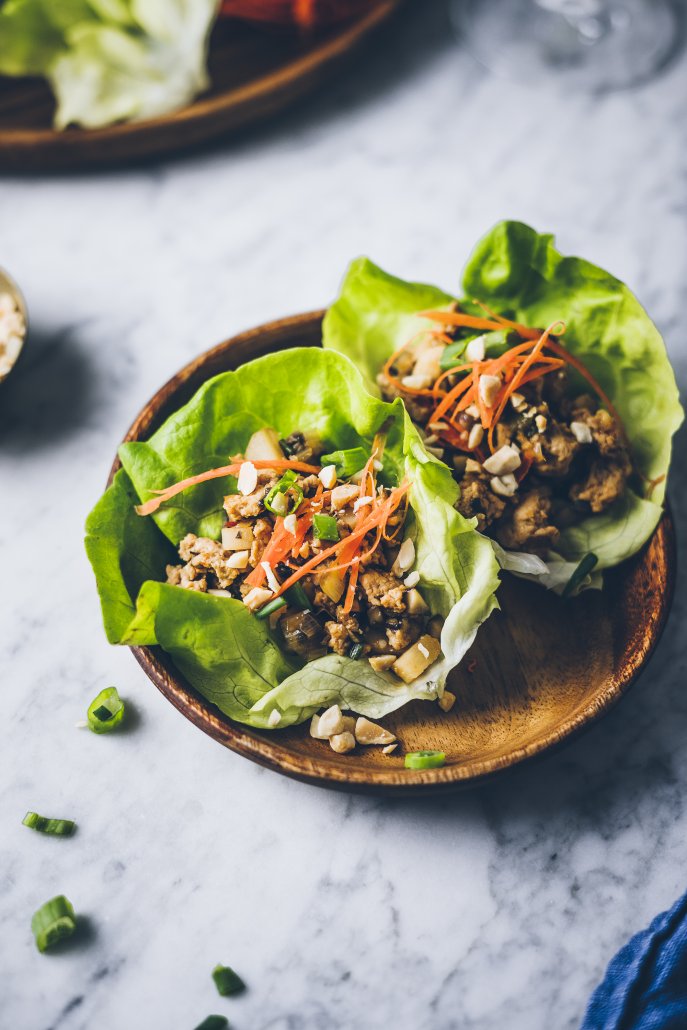 Chicken Lettuce Cups
Author: Kristan Raines
Recipe type: Appetizer
Prep time:
Cook time:
Total time:
Serves: 6-8
For the sauce
3 ½ tbs hoisin sauce 
2 tbs soy sauce
2 tbs rice vinegar
1 tsp toasted sesame oil
2 1/2 tsp chili garlic sauce
2 tsp minced ginger
2 cloves, minced 
For the filling
4 tsp neutral oil, divided
1 lb ground chicken
6 scallions, thinly sliced, greens and whites separated
6 oz cremini mushrooms, finely chopped
3 garlic cloves, minced
2 tsp minced ginger
8 oz, chopped water chestnuts
2 heads butter lettuce, rinsed and leaves separated
Garnish with
shredded carrots
chopped peanuts
remaining sliced green onions
Ingredients
Make the sauce

: In a small bowl mix together the hoisin sauce, soy sauce, rice vinegar, sesame oil, chili garlic sauce, minced ginger, and garlic. Mix everything together with a whisk until smooth.

For the filling: 

Add 2 tsp of oil to a large pan set over medium heat. Once hot, add the chicken and cook until browned, about 8 minutes or so. While cooking the chicken make sure to break it up into small pieces with the back of a spoon. Transfer the cooked chicken to a bowl and set aside.

Set the pan back over the heat and add the remaining 2 tsp of oil. Add the sliced white onions and cook for two minutes. Add the mushrooms and cook until they release their liquid and become tender, about 3-4 minutes. Add the 

ginger, garlic, and water chestnuts, and cook until fragrant, about 1 minute.

Add the chicken back to the pan, along with the prepared sauce and mix everything together until well coated. Allow everything to cook for 1-2 minutes, or until the sauce is warmed through. Stir in

 half of the green scallions, then transfer to a serving bowl.

To serve: Fill each leaf of butter lettuce with the desired amount of chicken filling and garnish with shredded carrots, remaining green onions, and chopped peanuts. Enjoy hot!