Chorizo Shawarma Crepes with Lemon Tahini
Hi guys! It's Gab from Artful Desperado. How's spring treating you so far? Over here on the Canadian West Coast we have no sunshine – yet – but we are keeping our fingers crossed to see that magical orange glow of light cut through the rain clouds! Since we are in that in-between stage of seasons, or as some call it, we are right in springter, I thought we could still make something cozy, but not too heavy. Mind you, this dish can be also enjoyed on hotter days, so it's actually a win win. The dish I'm talking about is chorizo shawarma crepes! Why use crepes instead of pita or other kind of bread? Well, a crepe is fluffier, and way lighter, so you don't end up super stuffed. The cool thing about making a bunch of crepes is that you can always freeze the leftovers and use them whenever you're in a hurry.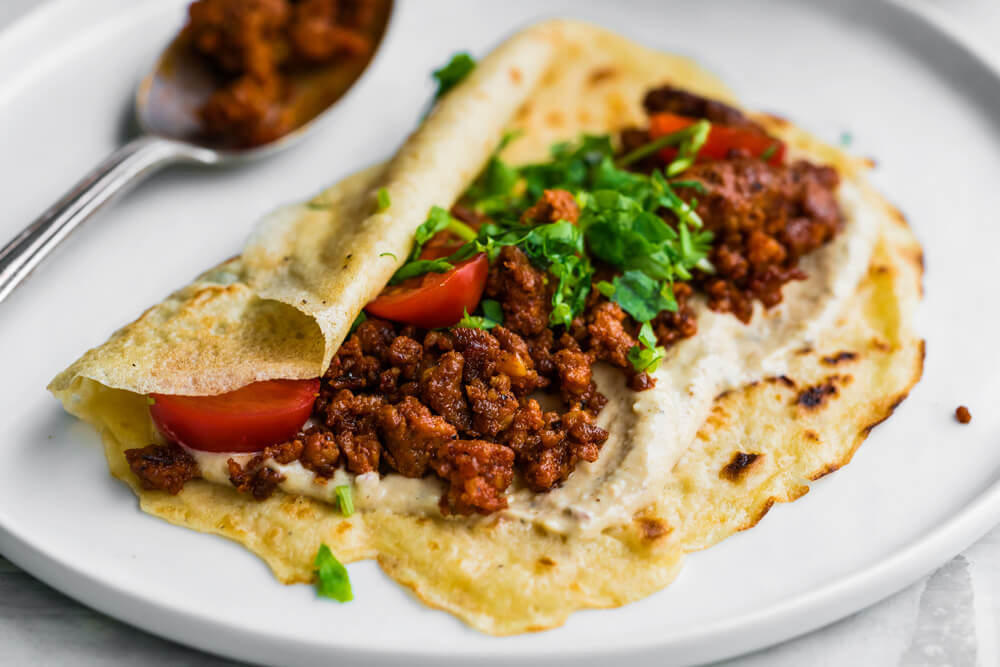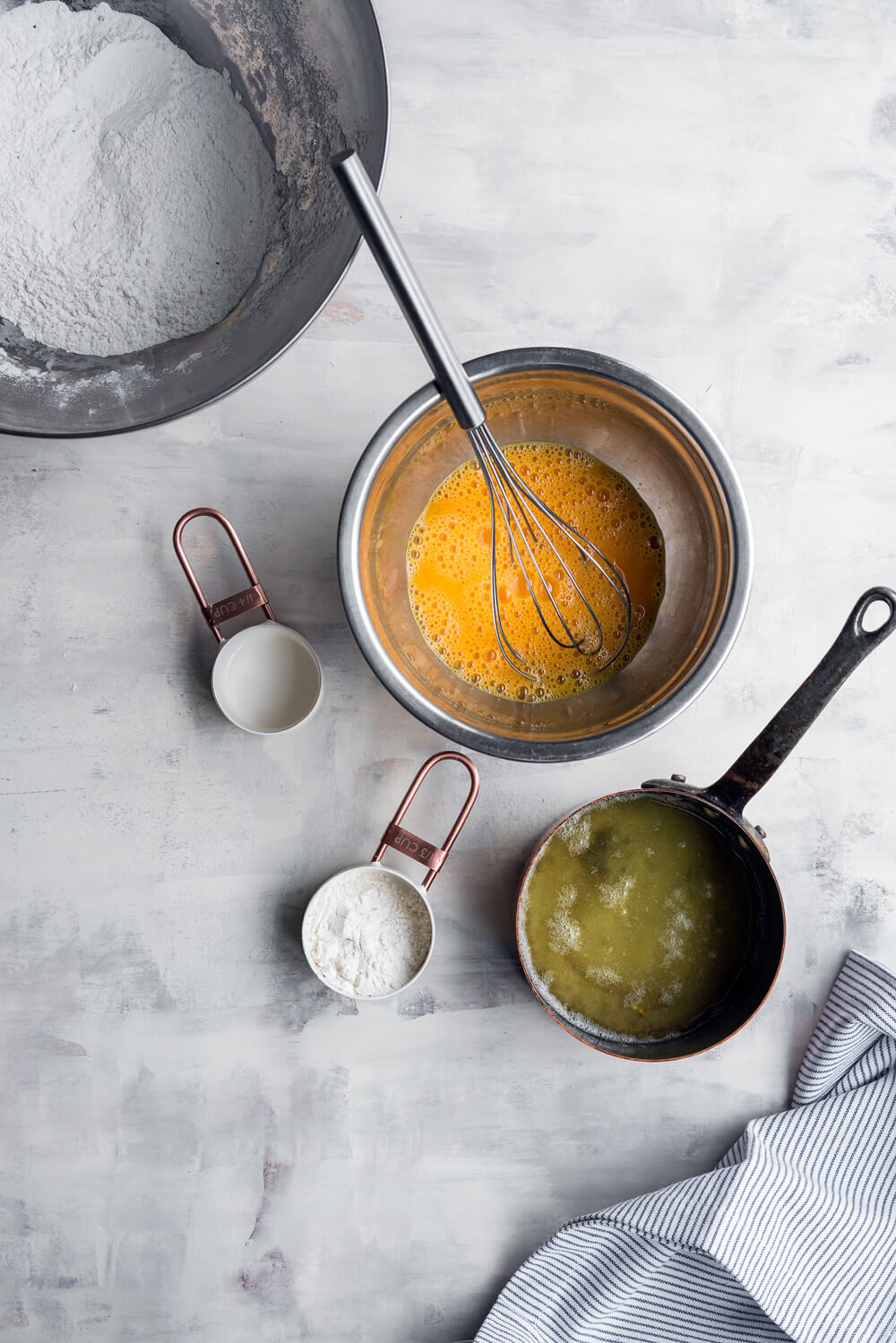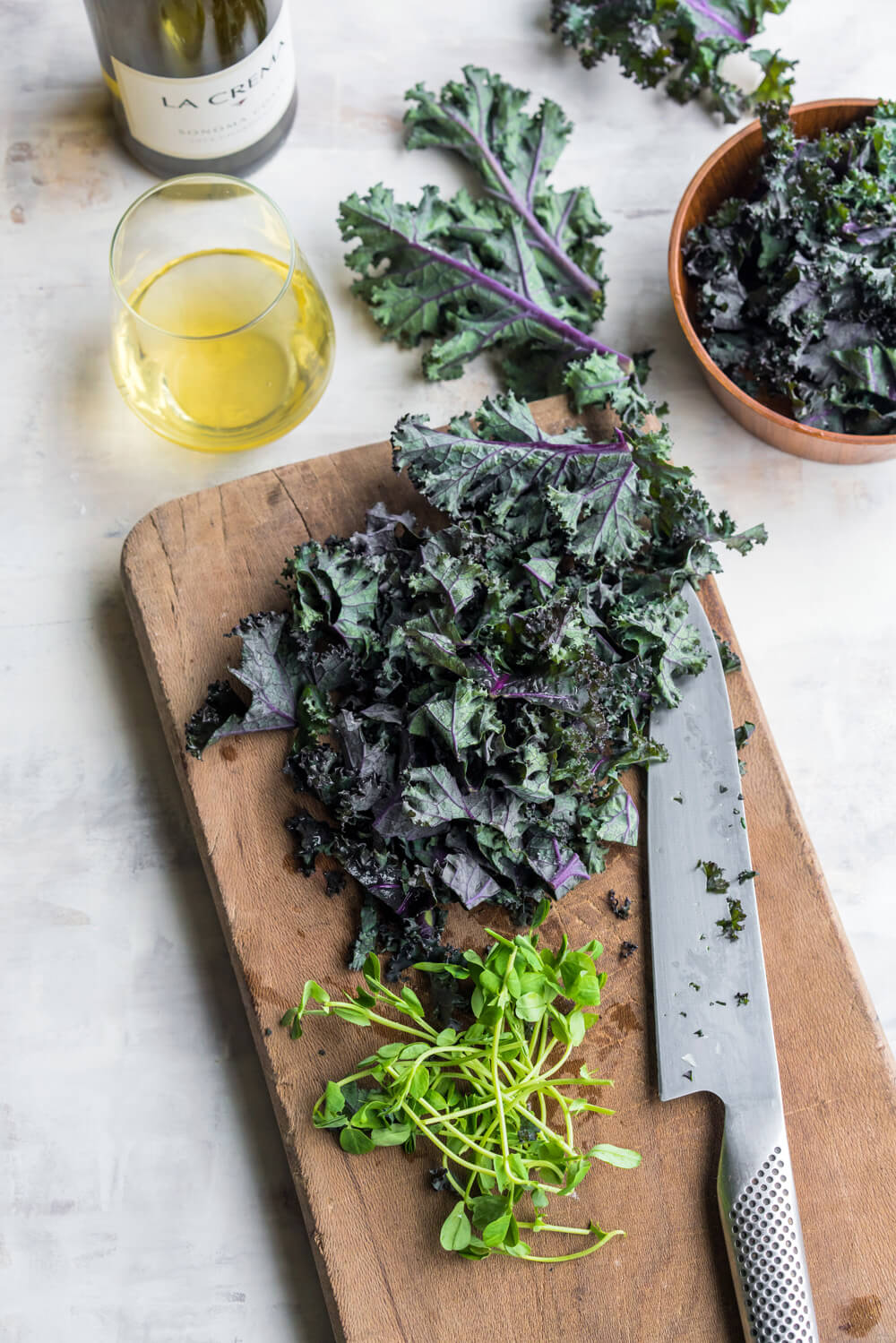 This recipe for chorizo shawarma crepes has a lot of Middle Eastern and North African spices such as za'atar, cumin, and ras el hanout. You may be wondering "where the heck am I going to get this?" but a ton of small ethnic or specialty stores sell them or you can always make your own blend. If you cannot find them at all, I offer a few substitutions just in case. For a fresh crispy texture I added tomatoes, sautéed kale, and fresh sprouts. Again, you can keep it simple by adding some lettuce of your choice, but hey, don't forget to eat your greens!
The flavor profile of the chorizo shawarma crepes is rich, spicy, and smoky, so I think we need something to refresh our palate. La Crema's Sonoma Coast Chardonnay is the perfect match: a bit floral, with a touch of citrus and a crisp finish. This Chardonnay is rich enough to still stand up to the delicious spices, but it won't overpower your meal, and adds a little refreshment to the zest in the meal. I totally loved this combination!
Oh and P.S. this recipes makes crepes that are slightly thicker than your regular french version, which is a bit more on the "bread-y" side of things, but still quite light!
Ok, let's get cooking here. Grab your apron and let's head over to the kitchen.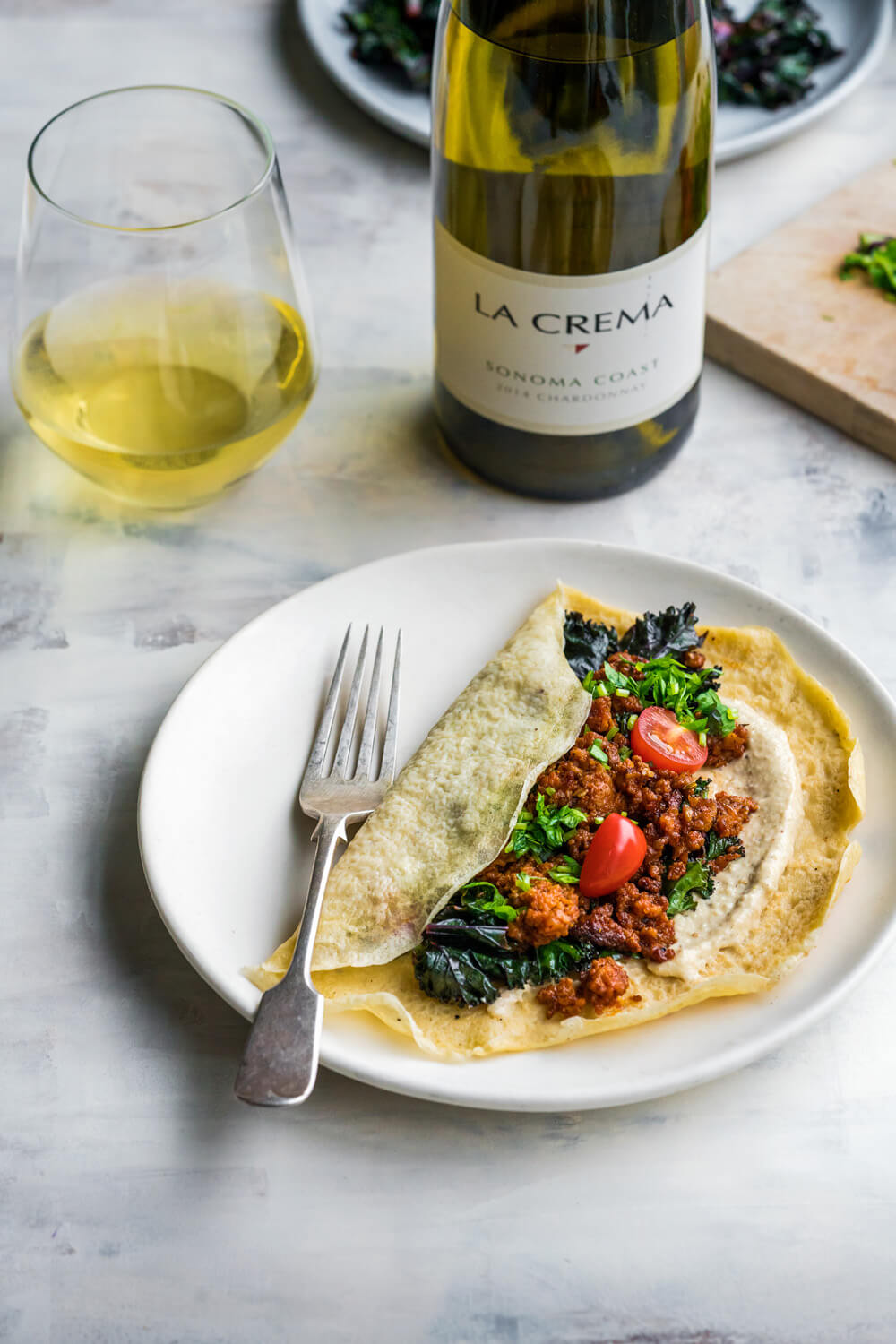 Chorizo Shawarma Crepes with Lemon Tahini
Author: Gabriel Cabrera of The Artful Desperado
Recipe type: Main
Serves: 4
Ingredients
For the crepes:
1 1/2 cups all purpose flour
1/2 teaspoon sea salt
1/2 teaspoon freshly ground black pepper
1/2 teaspoon ground cumin
3 large eggs, whisked
3 cups soy milk (you can use regular milk too)
2 tablespoons melted vegetable shortening (or butter)
For the chorizo:
2 chorizo sausages, chopped (you can use chicken, pork, or beef, whatever you like)
1 clove of garlic, minced
2 teaspoon ras el hanout (you can sub with 1 tsp paprika, and 1 tsp cumin)
3 teaspoons za'atar (you can sub with 3 tsp of dry oregano)
salt and pepper to taste
1 bunch of kale, chopped
For the tahini:
1/4 cup tahini
3 tablespoons olive oil
1 lemon, juiced
1 teaspoon ground coriander
Salt and pepper to taste
Sprouts and tomatoes to garnish
Instructions
Heat up a non-stick pan or skillet, pour a tiny bit of oil and wipe it with a paper napkin (keep oily napkin nearby for when you need to wipe again). Add all the crepe ingredients in a blender and blend for a minute. Scrape the sides and blend again for a few seconds. Pour into a bowl and ladle some of the crepe mix into the hot pan and swirl the pan with your hand to form the crepe, no worries if it's not perfect. Once brown on one side, flip it and cook for 20 seconds or just until slightly crisp. Place cooked crepe on a plate. Repeat this process until you finish the batter. Keep crepes near the stove so they stay warm.
Place all the chorizo ingredients in a skillet with some oil over medium heat and fry for about 15-20 min until sausage is completely cooked and crispy. Remove the chorizo mix from the skillet and use the remaining fat to sauté the kale. Sautee over medium heat for about 5 minutes until kale starts to wilt. Season with salt and pepper and remove from the heat.
Place all the tahini ingredients in a food processor and blend until smooth. If needed, add a splash of water to get it going.
To assemble, grab a crepe, smear a good amount of the tahini, add kale, chorizo, and top with tomatoes and sprouts.
Hope you enjoy this recipe!