Create an Award-Winning Dessert Bar
Creating a stunning Dessert Bar with various delectable + dazzling desserts is a bona fide winner for any award show viewing party! Join our friend and Hollywood Event Designer, Troy Williams to make sure you have all the most stylish desserts for your award show party this Sunday.
Sweet E's Bake Shop created a dazzling dessert display for us that you can showcase at your own award show viewing party and they were kind enough to share their easy recipe on how to create cake pops with award-winning bling!
Hollywood Award Show Cake Pops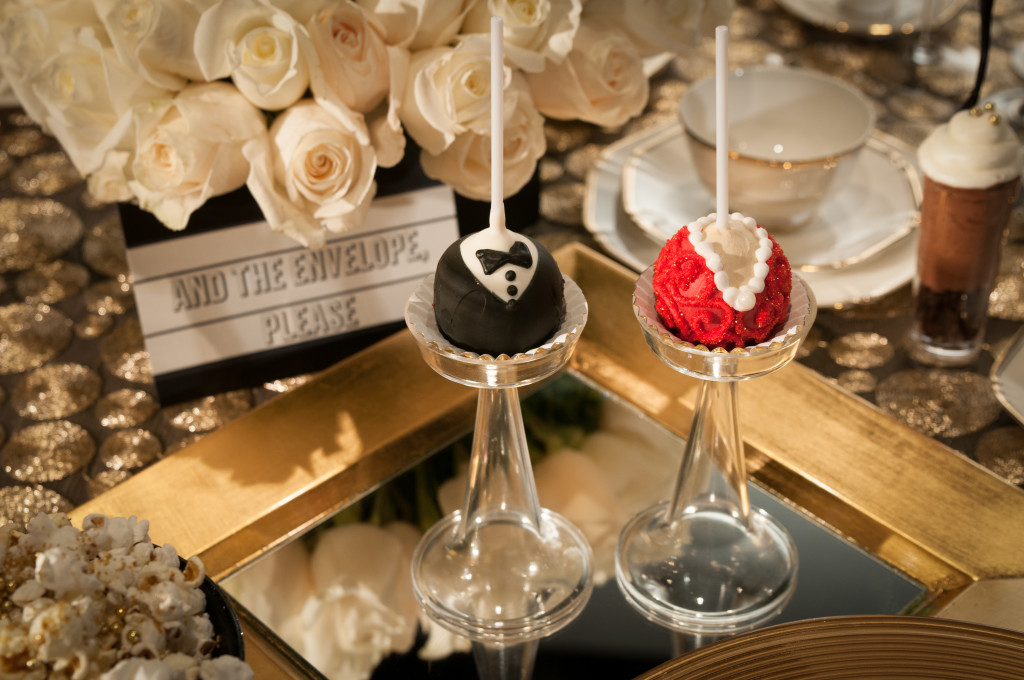 This Hollywood Award Show Cake Pop recipe is super easy to make and doesn't require any fancy equipment like a cake pop maker.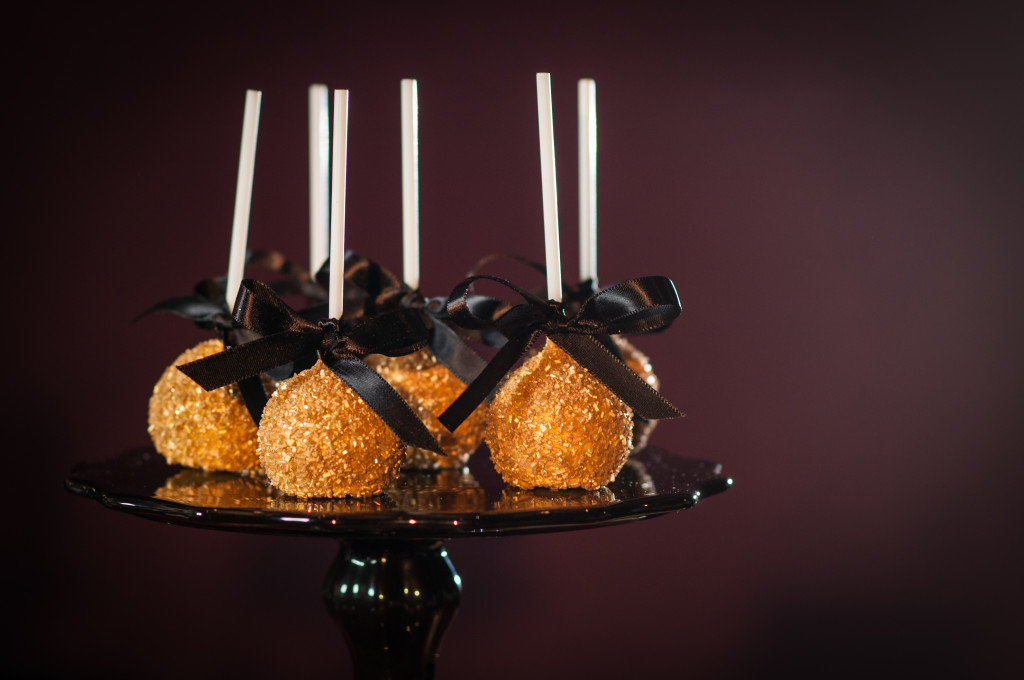 The one specialty item you'll definitely need to make this treat Academy-worthy are gold sprinkles. We found them at craft stores like Michaels or Jo-Ann stores, but you also can check your neighborhood cooking supply store as well.
Hollywood Award Show Cake Pops
Author: Erica Tucker - Sweet E's Bake Shop
Serves: 10
Ingredients
 9" x 13" cake
Cake Pop Sticks
Chocolate Candy Melts
1 Cup of Frosting
Sprinkles – Gold preferred for the award season
Instructions
Bake a cake using your favorite recipe or boxed mix. Follow the recipe instructions + once the cake is fully baked, let it completely cool.
After the cake is cooled, crumble it up into a large mixing bowl using your hands. Then mix in about 1 full can of your favorite frosting until it has the texture of a fudgy brownie.
Once you mix in your frosting, roll the mixture into 2" balls and place them on a cookie sheet lined with parchment paper. (TIP–Use a melon baller or small ice cream scooper to form perfectly round balls.)
Put your tray into the freezer for at least 1 hour until the cake feels firm.
Take your cake balls out of the freezer and place a lollipop stick into the center of each. Then dip it into your favorite melted chocolate. (*TIP – Best to use Wilton chocolate candy melts. They're available in supermarkets and craft stores in a variety of flavors.)
Add gold sprinkles or colored sugar while the chocolate is still wet. Or dress up your cake pops even more + get extra creative by designing an edible tuxedo or red carpet gown for them.
After decorated, set aside to dry for approx. 5-10 min.
Enjoy with La Crema Pinot Noir or Chardonnay
(*TIP – you can wrap each cake pop in a cellophane bag or even without and add a pretty ribbon to the lollipop stick to make an award-winning party favor!)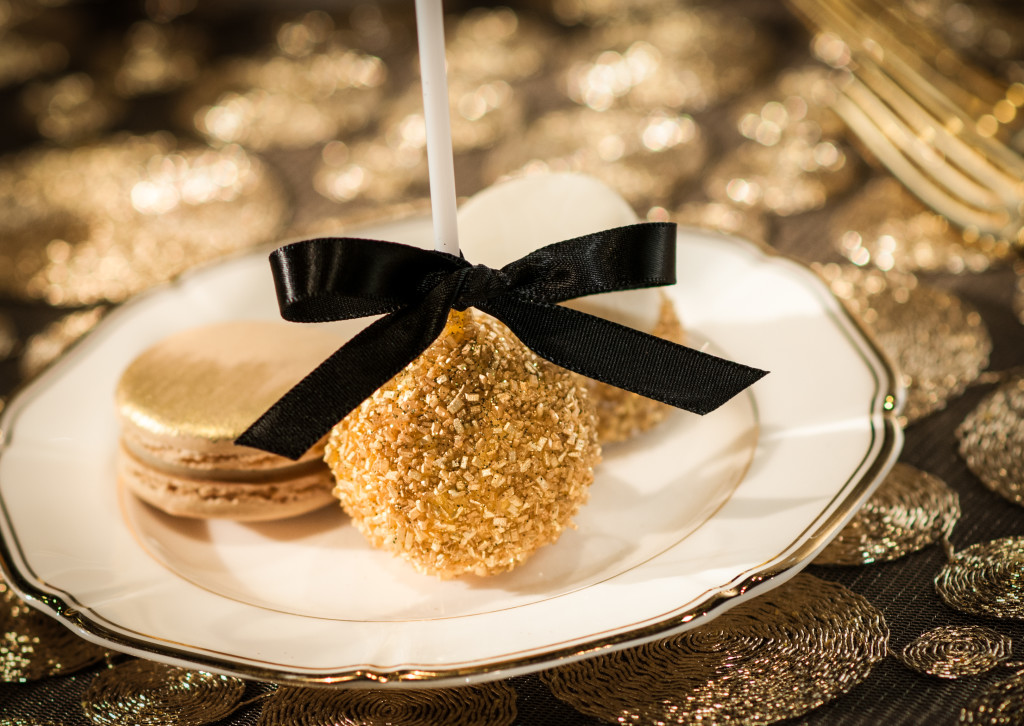 Pass the Golden Popcorn, please!
No award show viewing party is complete without hot + fresh popcorn, but for the biggest award show of the year you have to make it EXTRA special and throw some golden glamour it's way.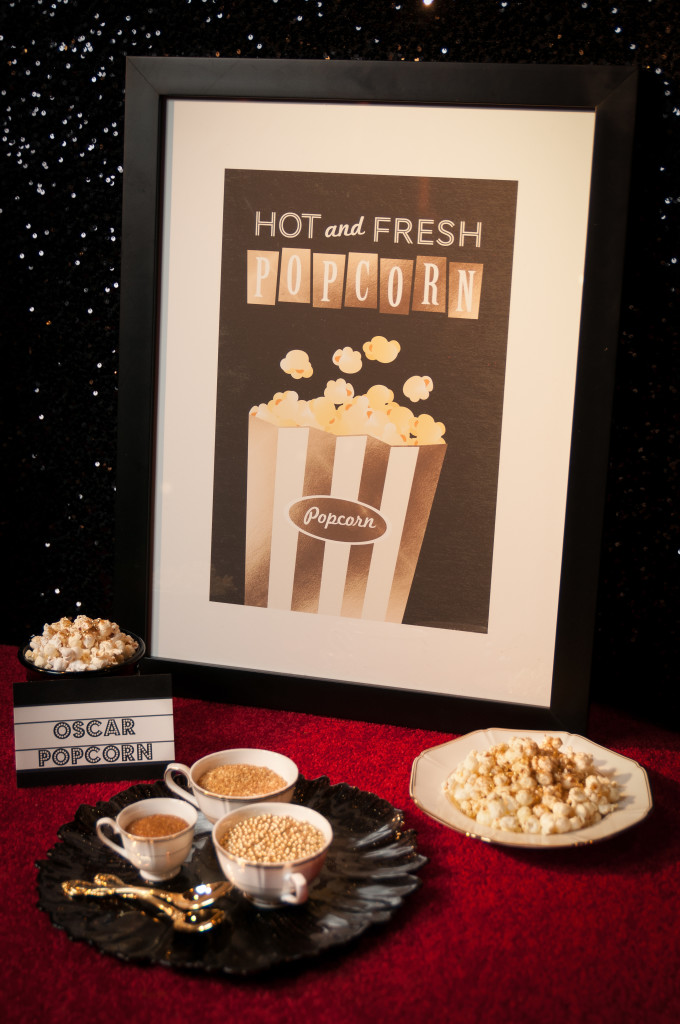 See the recipe below for how simple it is to create this "Golden" Popcorn to WOW your guests and give your dessert table an extra close-up of Hollywood style.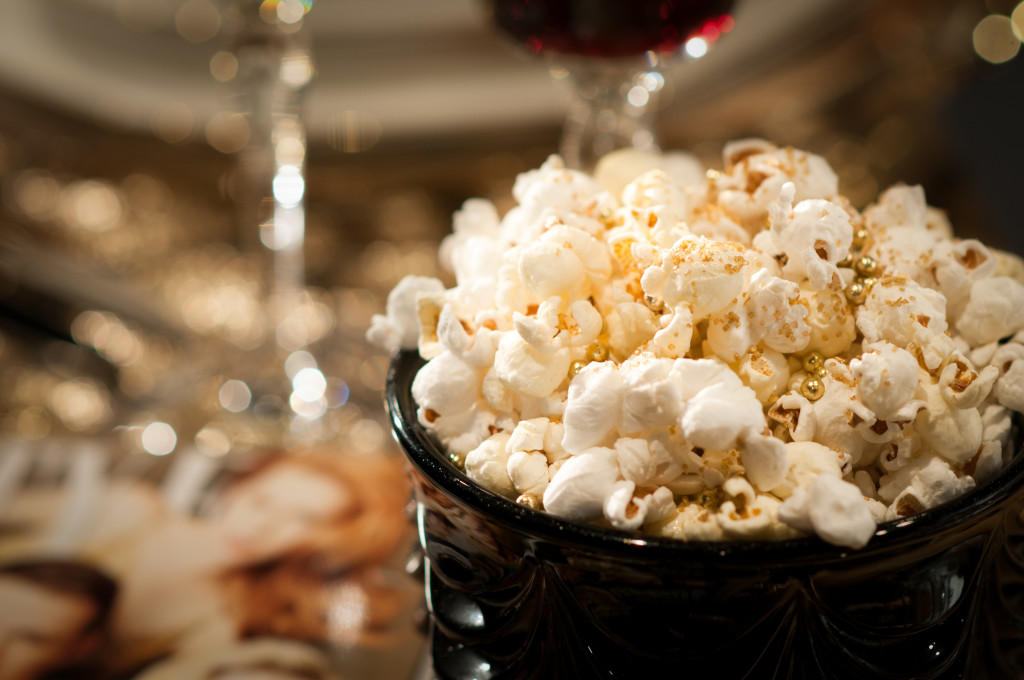 Golden Popcorn
Author: Troy Williams - Simply Troy Lifestyle + Events
Serves: 10
Ingredients
Artisanal Popcorn in a bag. I personally love 479 Degrees. Check out all their cool popcorn flavors to impress your guests.
Gold Edible Glitter
Gold Sanding Sugar
Gold Dragees Pearls
Butter Flavor Non-Stick Cooking Spray
Instructions
Put popcorn in one of your display bowls + fill to the top. Lightly spray the popcorn with Cooking Spray.
Make sure it glistens on the kernels.
Lightly dust the popcorn with the Gold Edible Glitter, Gold Sanding Sugar + Gold Dragees Pearls. The butter will help these all stick to the popcorn.
Display the bowls around your party + wait for your guests' OOHs + AAHs when they see how pretty they look + they can actually try it too.
Enjoy with La Crema Chardonnay
The Supporting Cast of Desserts
Without a doubt, the rest of your dessert table is also going to impress your guests when you add these delightful confections to the mix also.
• Logo Cookies
Logo Cookies are the extra special attention to detail at your party that guests will be blown away by when they see them.
*TIP – Have them created in each of the nominated films or your favorite actor + actresses' names to give your award show viewing party even more pizazz.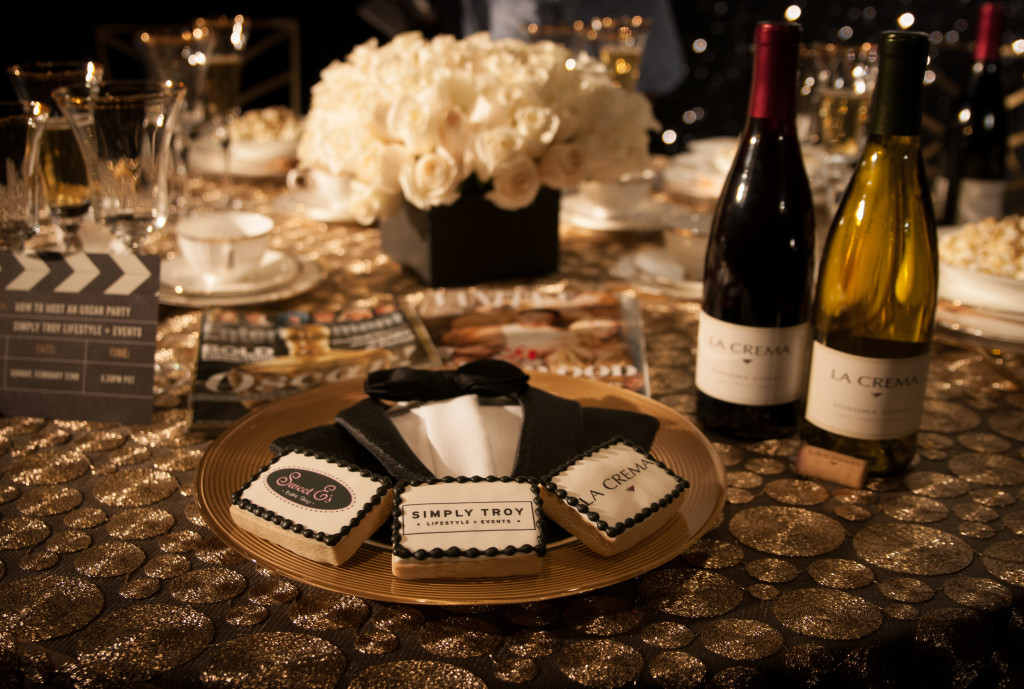 Lastly, here's some ideas to finish off your table with the rest of these amazing treats to enjoy with your La Crema wine:
• Mini Cupcakes
• Gold French Macarons
• Golden Chocolate Dipped Marshmallows
• Chocolate Shot Glass Desserts
• Award Show Shaped Cookies
Have a great time celebrating in style with all of your guests and be sure to toast the winners with La Crema wines this Sunday night!!
More from our Movie Award Night Series
– Seven Tips for Hosting a Movie Award Party
Share this on Pinterest
Credits:
SIMPLY TROY LIFESTYLE + EVENTS ~ (http://simplytroy.com)
CLASSIC PARTY RENTALS ~ (https://classicpartyrentals.com)
LA TAVOLA FINE LINEN RENTAL ~ (http://linens.latavolalinen.com)
SWEET E'S BAKE SHOP ~ (http://www.sweetesbakeshop.com)
MINTED ~ (http://www.minted.com)
THE LONDON WEST HOLLLYWOOD ~ (http://www.thelondonwesthollywood.com)
FLORALS PROVIDED BY "MAGGIE JENSEN FLORAL EVENT DESIGN"
AWARDS BALLOT + GOLDEN BINGO CREATED BY "FROM RAIN TO SHINE DESIGN" ~ (http://fromraintoshine.com)
PHOTO CREDIT: CLINT EASLEY – PEAK PHOTOGRAPHY   (http://www.peakphotography.biz)