Crispy Quinoa, Broiled Calamari and Citrus Salad
With the weather just getting warmer by the week, hopefully you all are starting to plan for picnic season! Here in Vancouver, the city seemed to have transformed from gloomy-weather-central to full on patio season. We are all super excited to hit the parks and beaches and enjoy the sun's warming rays. As with picnic season though, a delicious, refreshing, but flavor-packed snack is a must, and I've got just the thing — a Crispy Quinoa, Broiled Calamari and Citrus Salad.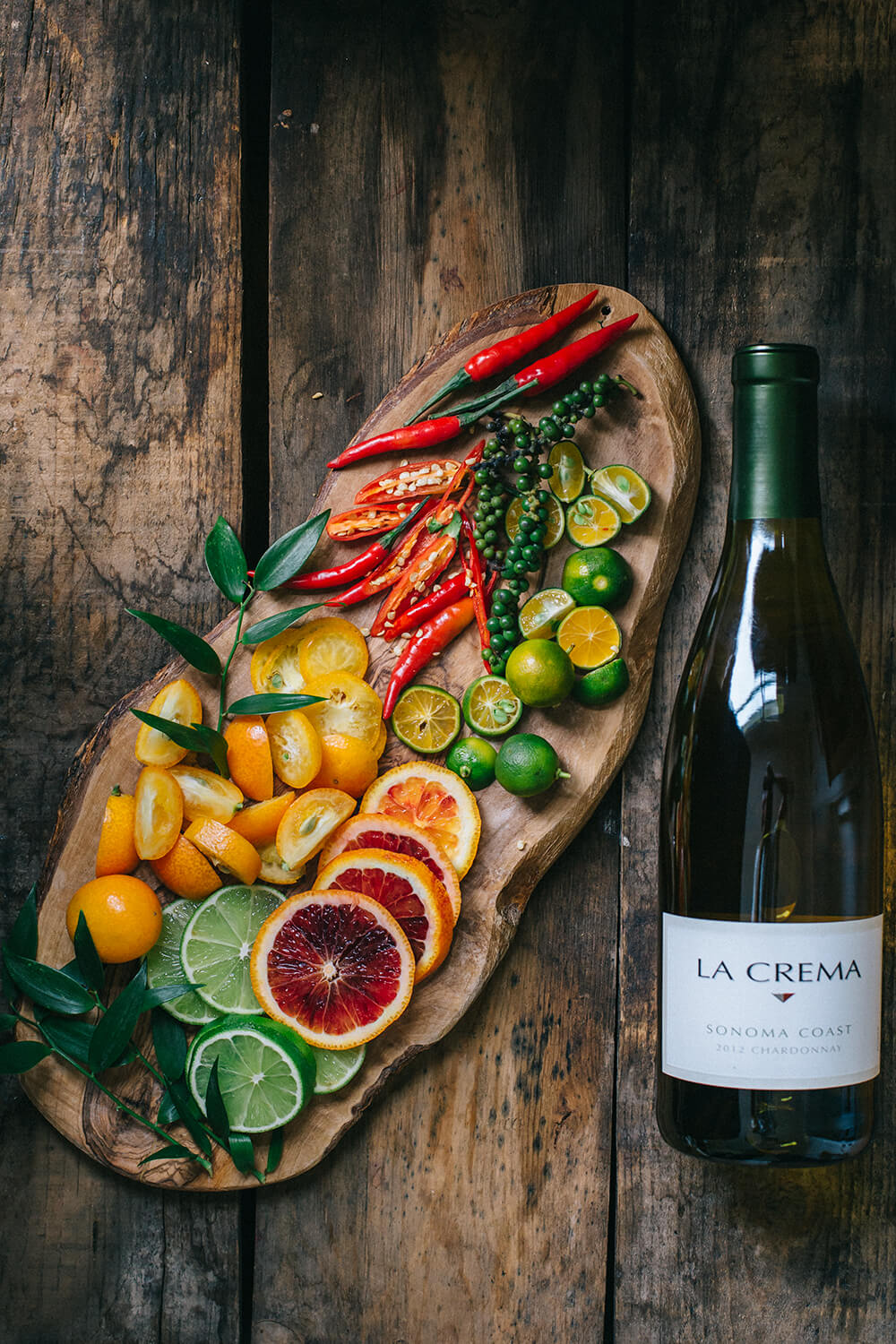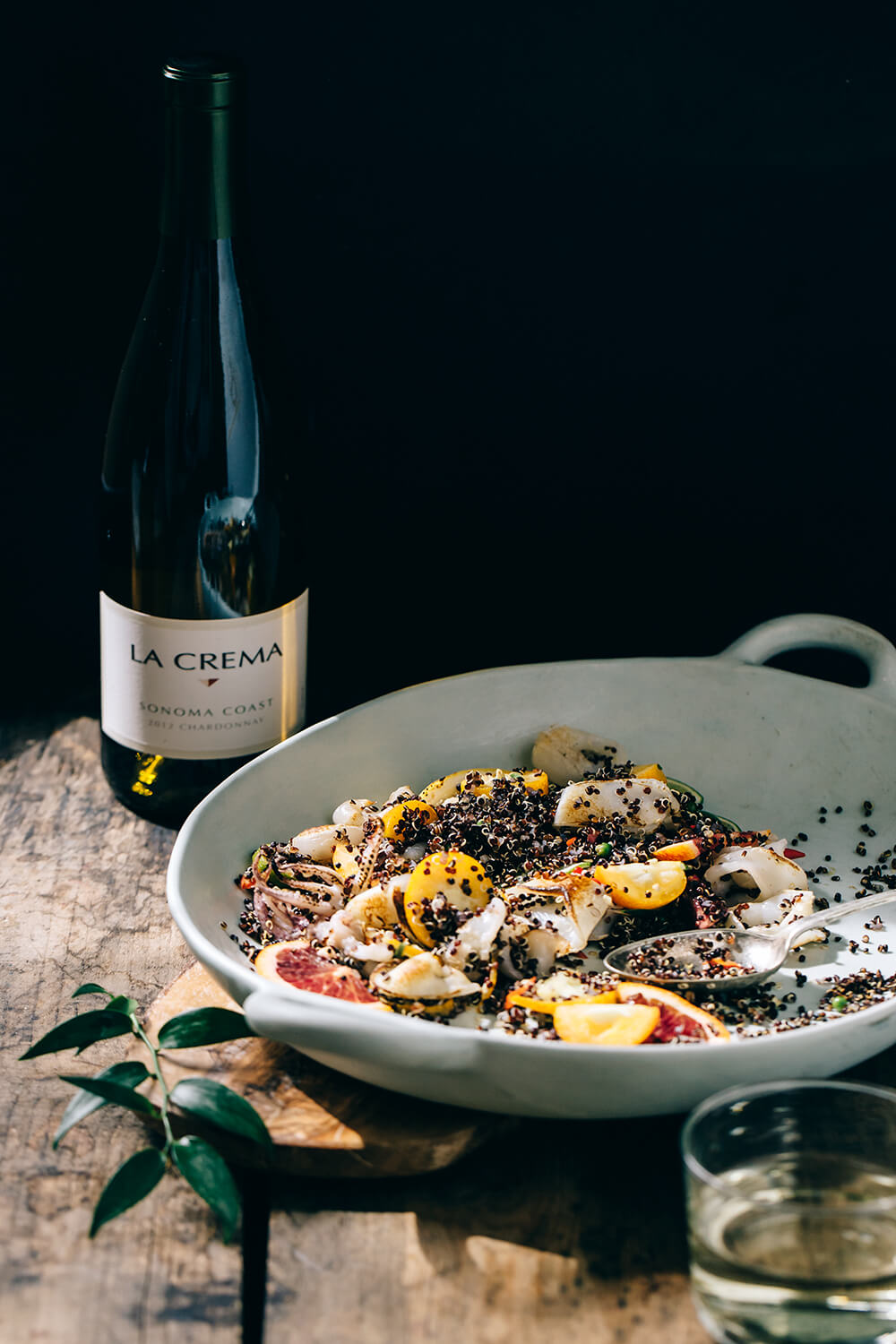 This very simple crispy quinoa, broiled calamari, and citrus salad recipe can be served on its own or it can work as a base for other, more elaborate salads, or even as a side dish. It uses only a few ingredients, but it packs lots of flavor and spice. The recipe uses whole citrus slices so you don't have to peel them — that means that your guests can just eat the pulp and discard the rest. Since everything is tossed together they'll get crunchy bits of crispy quinoa while munching on said citrus slices, super good!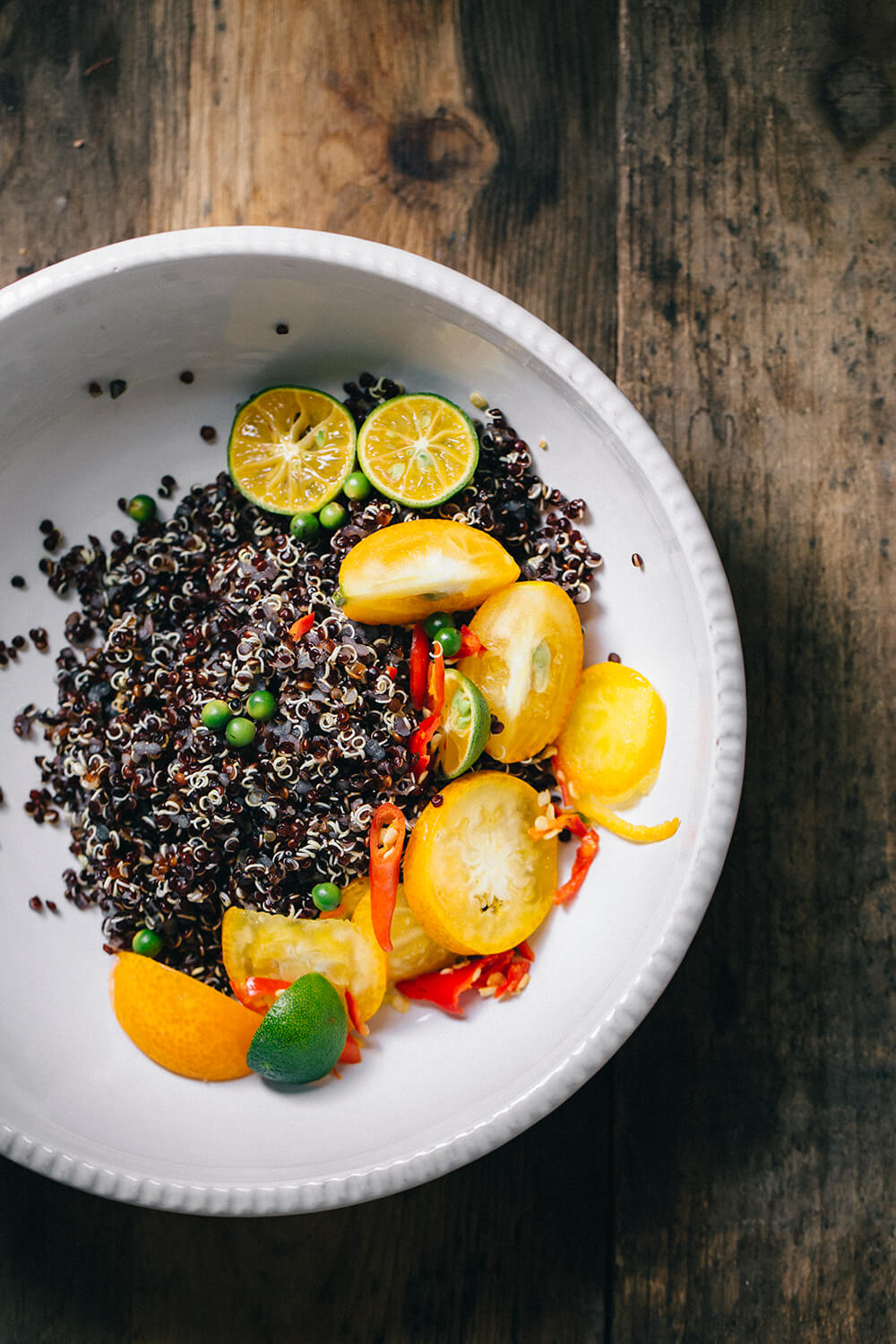 Now, as I was saying, you can serve this in a picnic as is, or you can add other things to it such as cooked potatoes, kale, or even beans, that way you'll get more of a hearty/filling salad.
Since we are on the seafood and citrus side of things, I thought that this salad would pair great with a glass of Sonoma Coast Chardonnay which is light and crisp and perfect to take to the beach or picnic. I used lots of thai chilies so you can expect quite a lot of heat (feel free to scale back a bit on those if you don't like your salads too spicy)! The Sonoma Coast Chardonnay will definitely help cool things down with its citrus-y finish.
Crispy Quinoa, Broiled Calamari, and Citrus Salad
Author: Gabriel Cabrera
Serves: 4
Ingredients
1 lb calamari
Juice of 1 lemon
2 cloves garlic, minced
1/4 cup olive oil
1 1/2 cup red quinoa
2 limes
2 lemons
1 small orange (I used blood orange, but you can use regular oranges)
5 red thai chilies, finely sliced (use 1 chili if you like mild heat)
Juice of 1 orange
1/4 cup olive oil
1 teaspoon ground coriander
Salt and pepper to taste
Instructions
Preheat the oven to 400F
Cut the calamari in thick slices, place in a bowl with the lemon juice, minced garlic and olive oil plus some salt and pepper. Let it marinate for 20-30 minutes.
While the calamari marinates cook the quinoa: Place a pot with about 4 cups of water and bring it to a boil. Add the quinoa and cook for about 10 minutes or until done. Drain, rinse, and separate in half. Place half of the cooked quinoa in a bowl and set aside. Grab the other half cooked quinoa and place it on a tray lined with parchment paper and bake it for 15-18 minutes until you hear the quinoa "crackle" which means it's getting nice and crispy. Remove from the oven and set aside.
Time to cook the calamari. Take it out of the marinade and place it on a tray lined with aluminum paper then broil in the oven (or if you have a bbq you can totally go for it). Broil for about 10 minutes until you see the skin charr a little. You want them to be slightly underdone so they don't get rubbery. Set aside.
Slice the lemons, limes, and oranges, you can leave the rind on and guests can eat them and toss it or you can do the work for them, up to ya 😉
Make the vinaigrette by mixing the sliced red thai chilies, olive oil, orange juice, olive oil, and coriander and season with salt and pepper.
Now grab a bowl and mix the cooked quinoa, baked quinoa, cooked calamari, and citrus slices. Pour some of the vinaigrette on top and toss again. Taste for seasoning and add more vinaigrette if needed.
Note: since we are using very few ingredients make sure the citrus fruit you buy is super ripe, otherwise this salad will lack flavor.
Bon appetit!