DIY Halloween Adhesive Wine Charms
Eliminate the horror of not knowing which glass of wine is yours with these festive Halloween-themed, removable adhesive wine charms.
There's a lot to remember on Halloween: All the bits and pieces of your costume, touching up your spooky makeup with spirit gum and fake blood. The last thing you need to remember is which glass of wine is yours.
These shapes are great because not only do they make your party a little more fun, they can help to mark different guests glasses! Since adhesive vinyl comes in a ton of different colors, you can make it whichever color matches your decor. I chose a simple yet elegant silver glitter- it goes with everything!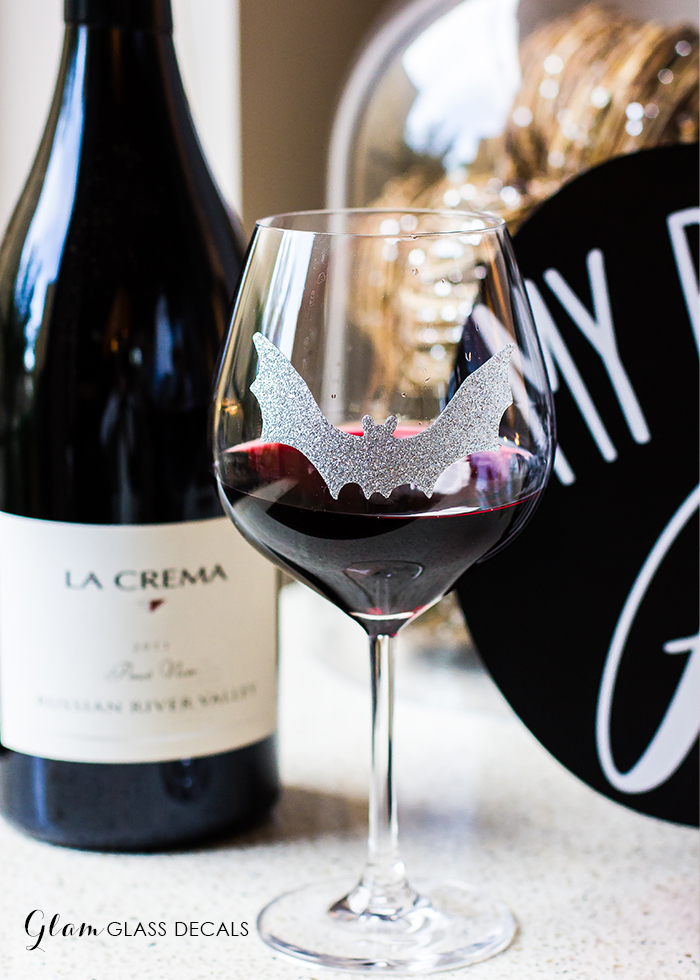 DIY Halloween Glass Decals:
Materials:
1 12×12 sheet of glitter adhesive vinyl
Cricut or silhouette cutting machine OR an exacto knife OR craft scissors
Instructions:
First off, you'll pick out your decal shapes. I used shapes from Cricut's Halloween library, but if you don't have a Cricut machine, I've included a digital file with shapes you can download and use. Head here to download files
If you're using with a cutting machine:
Load the vinyl onto a mat (medium tackiness mats work best for me with vinyl) and set your shapes. I made each shape around 3″. Any smaller, and they don't make enough of an impact- and any bigger and they stick on funny based on how a wine glass curves.
Cut on your machines specified vinyl setting. Weed, and place on glasses!
If you're cutting the shapes by hand:
Print shapes onto regular paper OR run the vinyl through your printer upside-down so it prints on the back/paper side of the vinyl.
Cut shapes out using the templates. When cut, remove backing and place on glasses!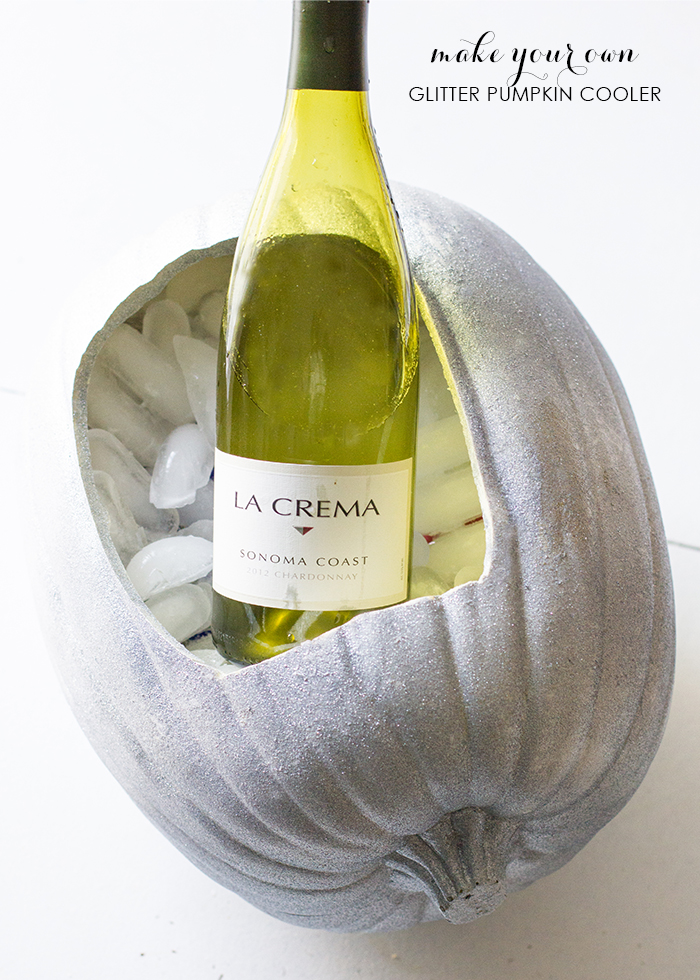 DIY Halloween Pumpkin Wine Cooler
Sure cauldrons are great for making a witch's brew, but for keeping your Halloween Chardonnay cold, we thought a fun, glittery pumpkin wine cooler was a perfect trick for our liquid treats.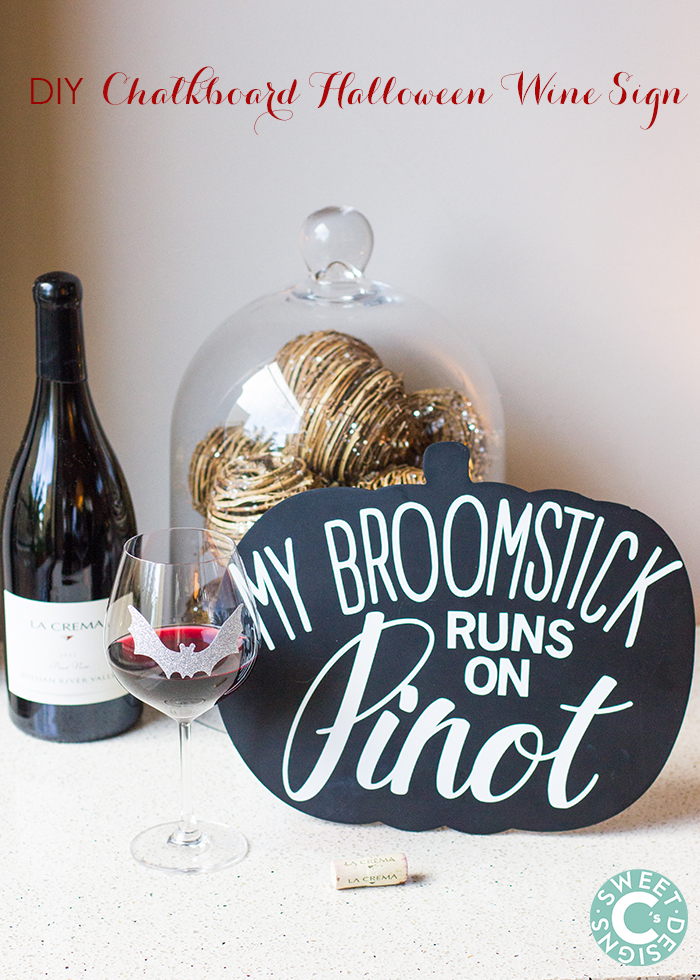 DIY Chalkboard Halloween Sign
To make your own DIY Chalkboard Halloween Wine Sign, head over to Sweet C's Designs to get the full tutorial and download information. It also comes as a cute printable chalkboard sign, so you don't have to make the decals if you would rather just print and pop into a frame for a party!
Share this on Pinterest!