DIY Palm Leaf Napkins
One of my favorite things to do during summer is dine outside, and though our home doesn't have an outdoor space for us to make this a more frequent celebration, I figured I'd bring the outside in with these DIY Palm Leaf Napkins that are so simple to create.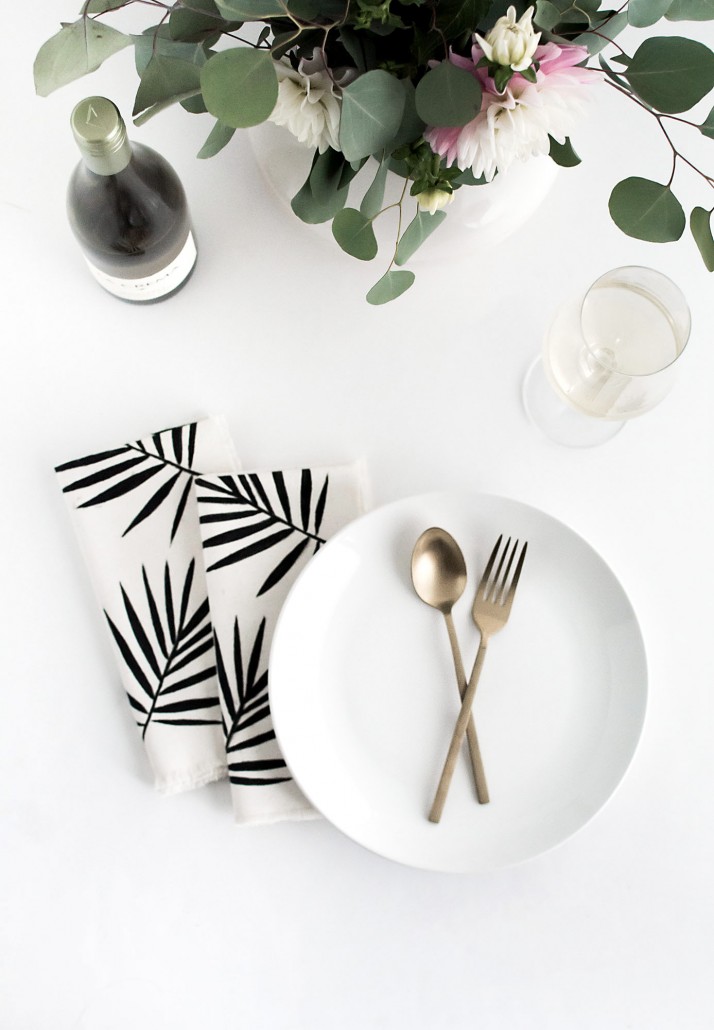 The plus is that you can definitely try this technique with other types of foliage.  Experiment and come up with a unique design for your next party!
Materials to create DIY Palm Leaf Napkins:
palm leaf
napkins (100% cotton works best)
fabric paint (you can also use acrylic paint if you add fabric medium to it)
foam brush
detail paint brush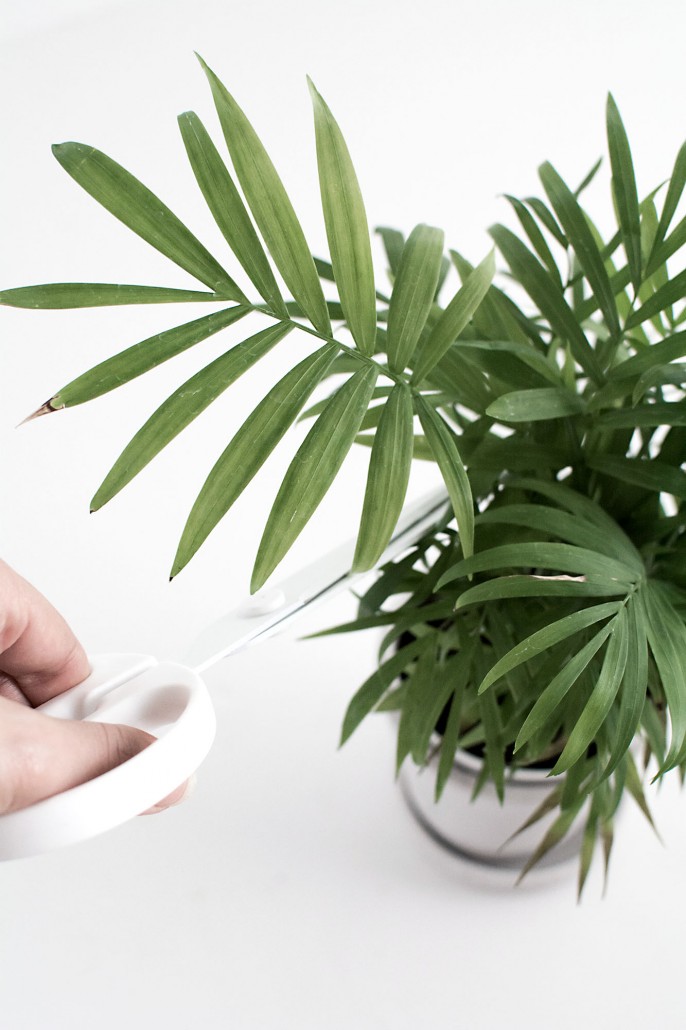 If you can get your hands on a faux palm leaf that would be the most durable option, but snipping a leaf off of a mini palm works just fine!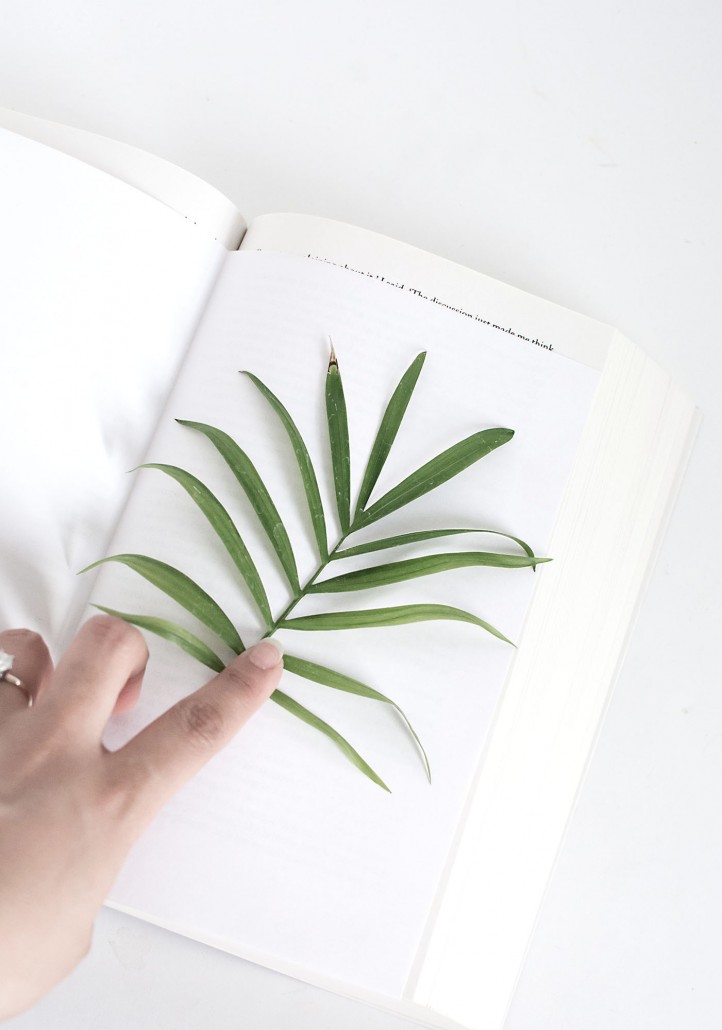 To flatten the palm leaf, place it inside a folded piece of paper and insert it into a book.  Close the book and place it under something heavy for at least 24 hours.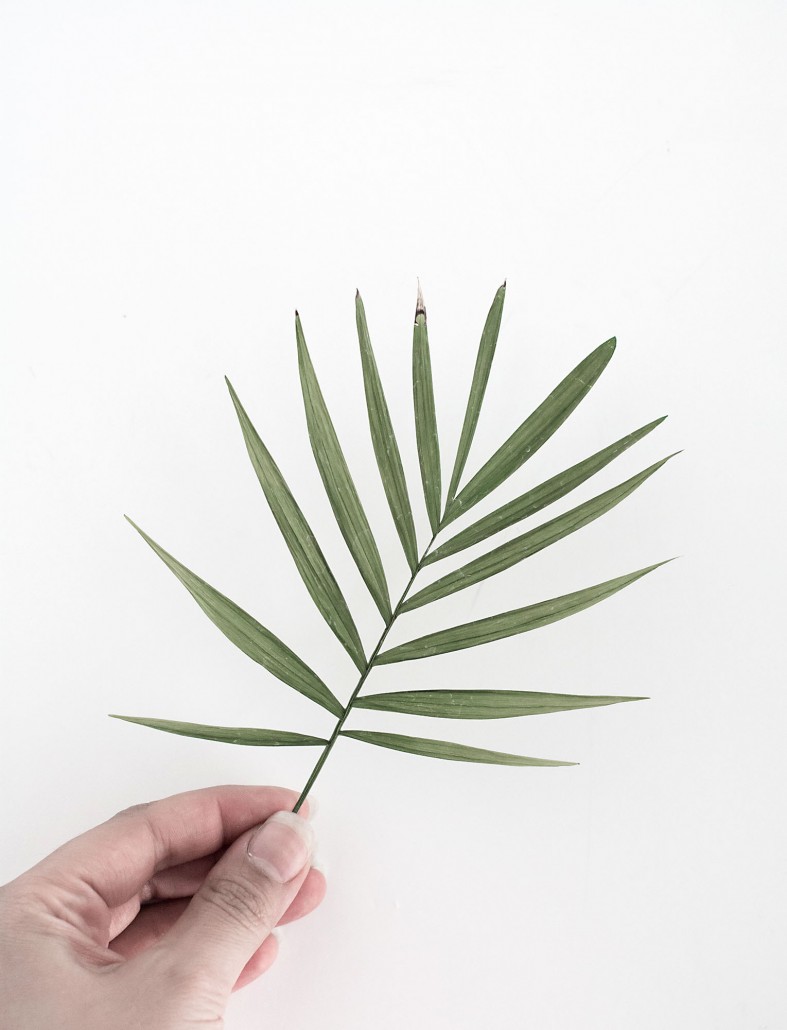 The leaf should come out flattened like this.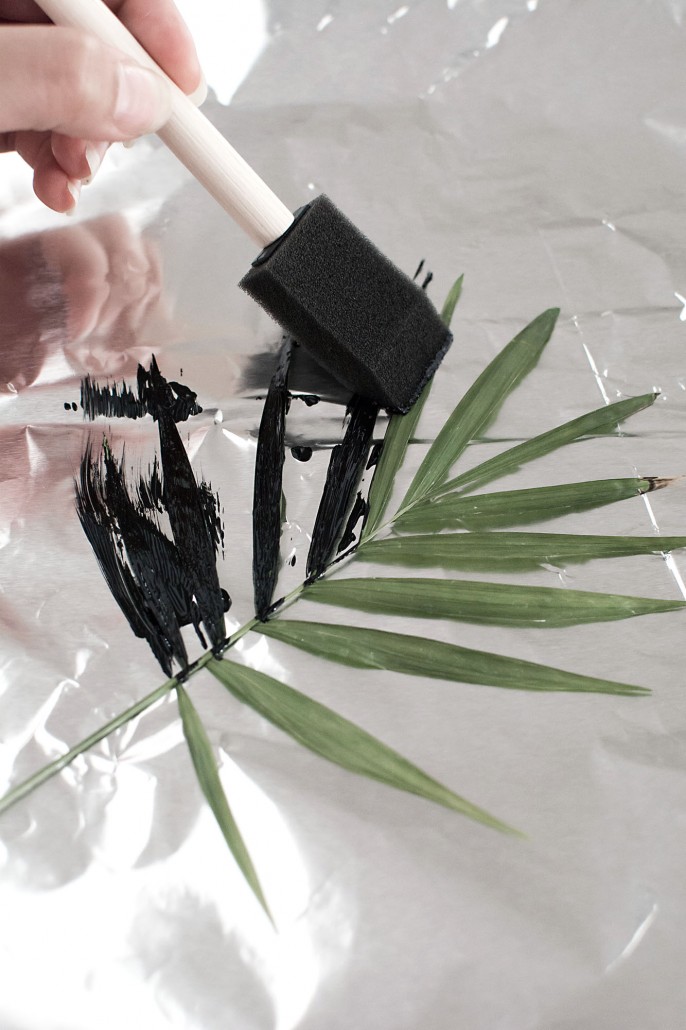 Use a foam brush to apply the paint on one side of the leaf on top of a protected surface (I used aluminum foil).  You want to thoroughly cover every piece of the leaf while working quickly before the paint dries.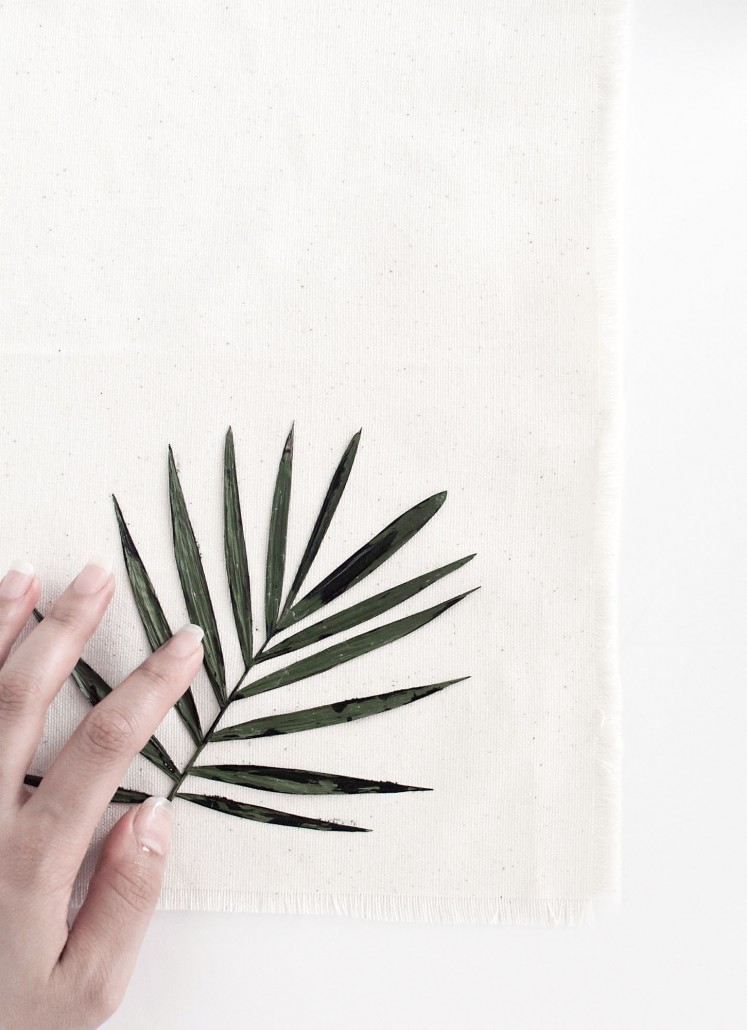 Press the leaf on to the napkin.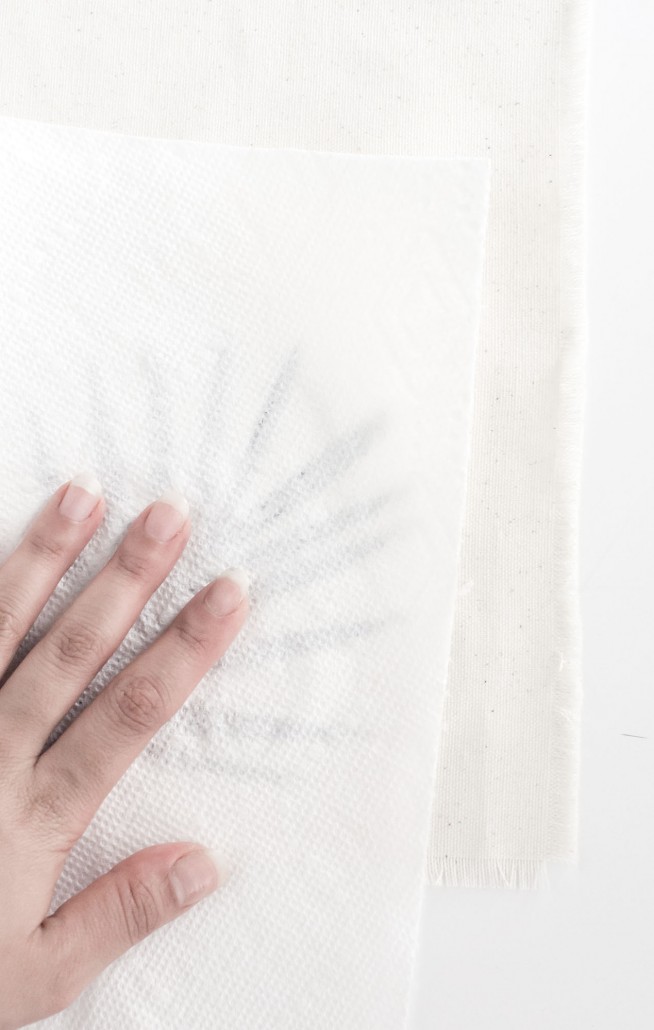 Place a paper towel over the leaf and push down all over to make sure every part of the leaf gets stamped onto the leaf.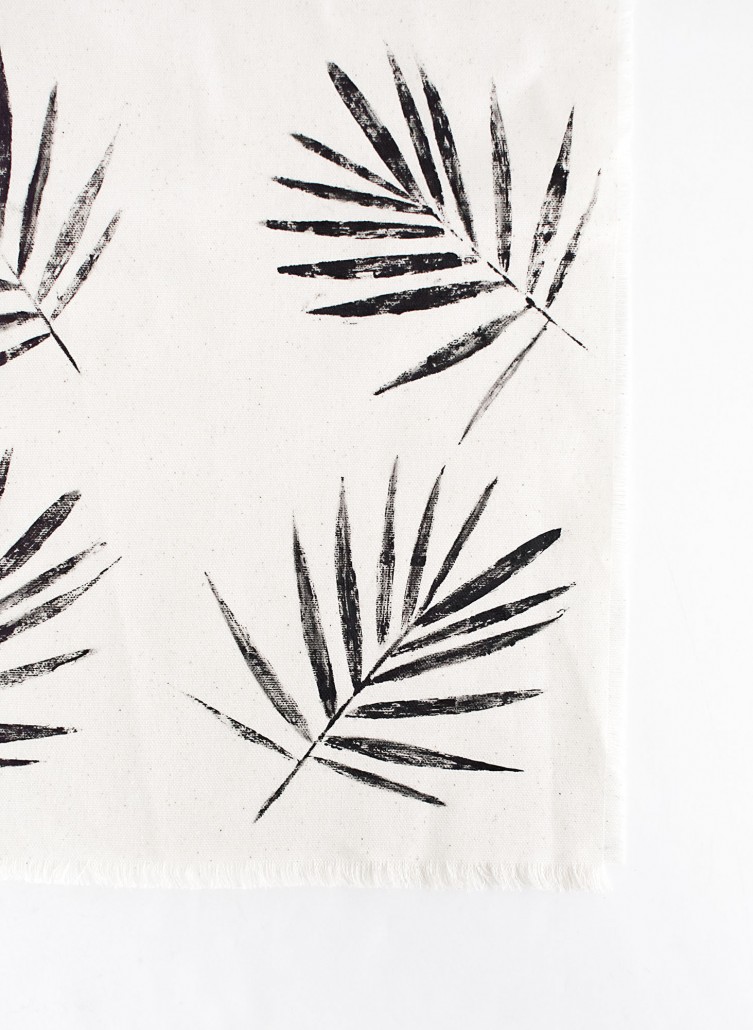 Repeat this all over the napkin.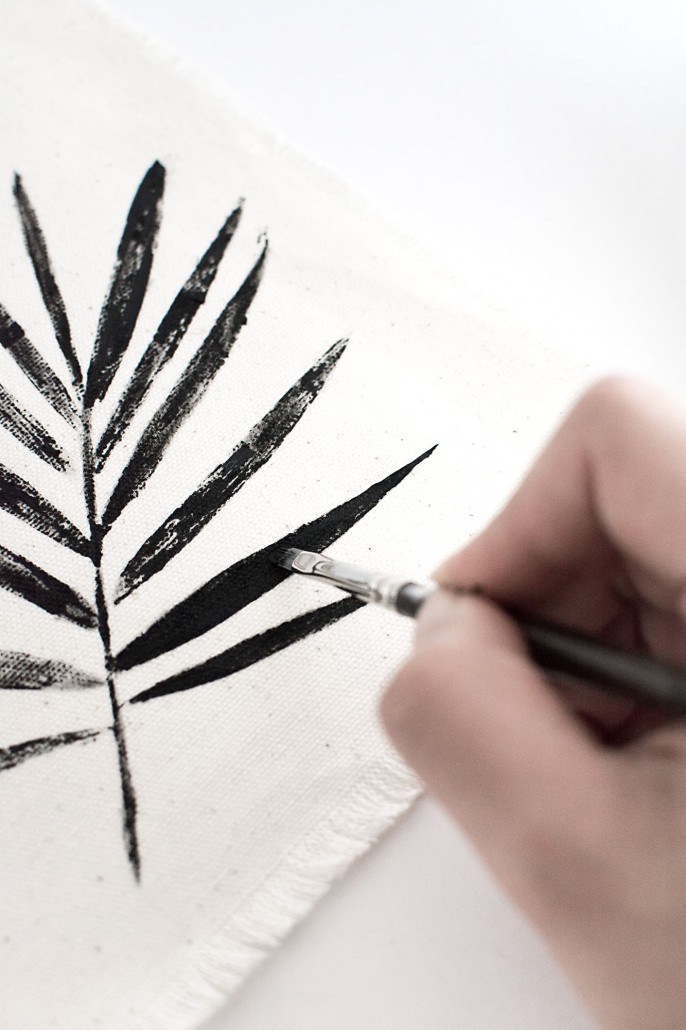 You might decide that you like the organic texture of the stamping, in which case you can end here, but if you want the leaves to be graphic and opaque then use a small detail brush to paint and fill in the leaves.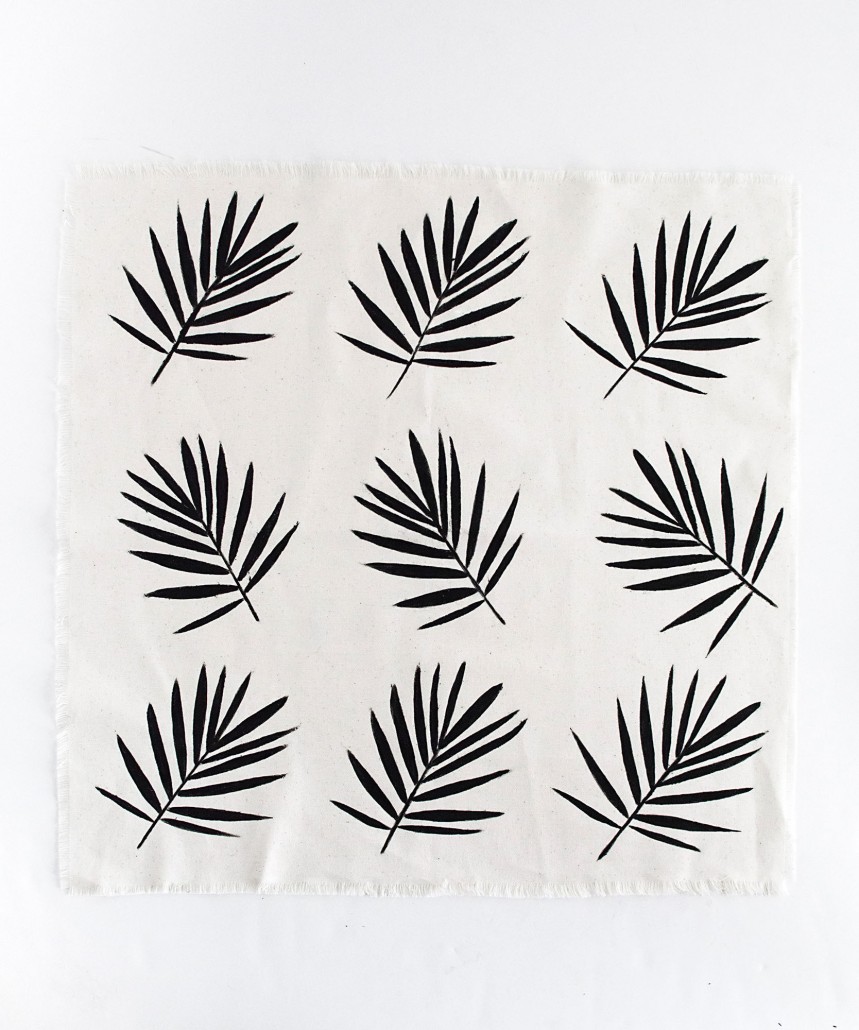 Iron the opposite side of the napkin thoroughly to heat set the paint.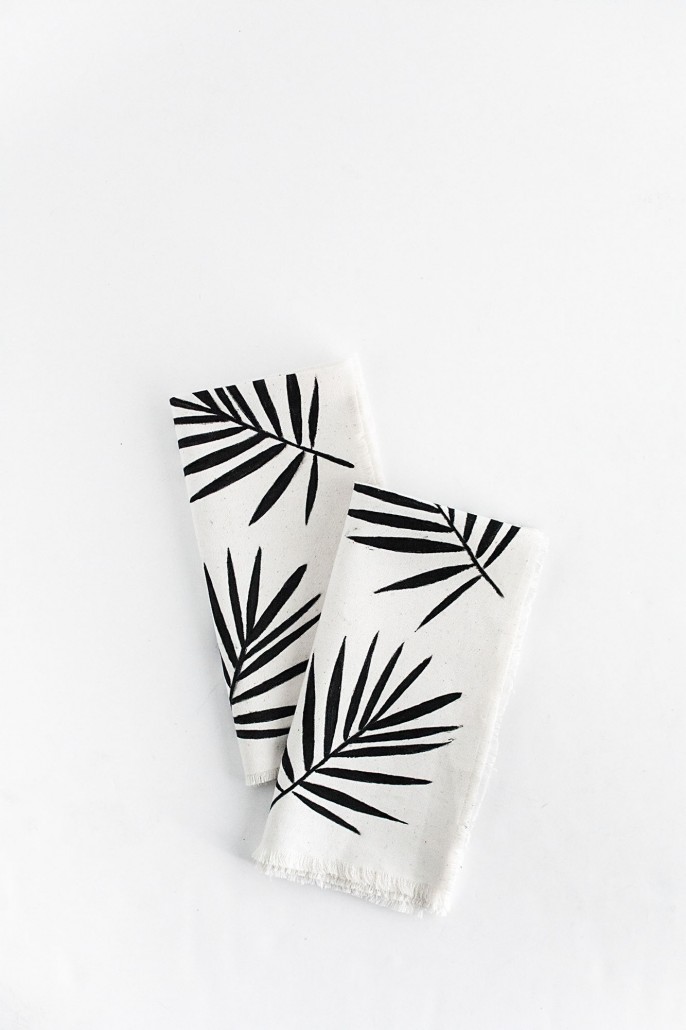 Fold up the napkins and they're ready for your party!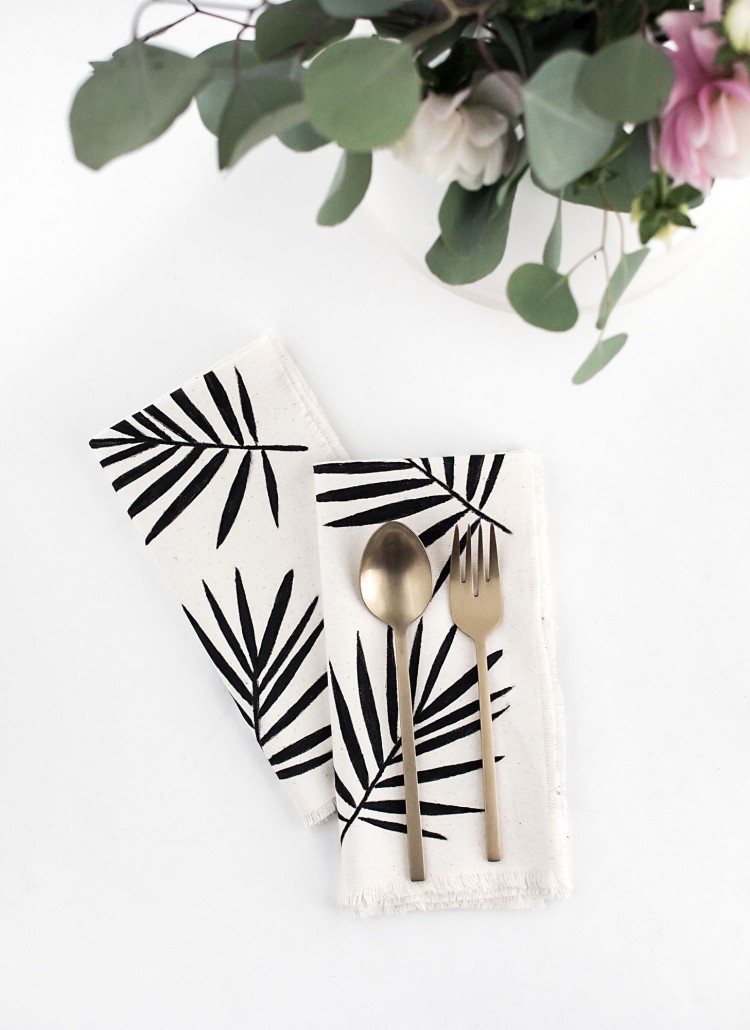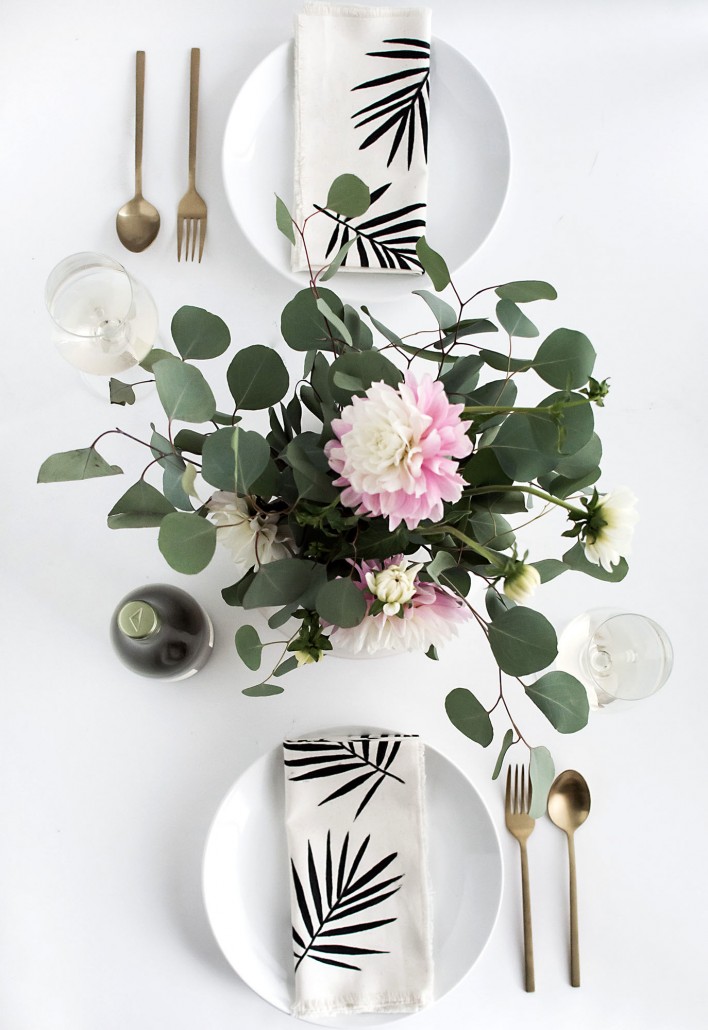 My favorite tip for easy entertaining is definitely to add in flowers.  You don't need an elaborate table setting or tons of decor to make it feel special.  Just pick up your favorite blooms from the store and arrange them on the table to instantly elevate the scenery!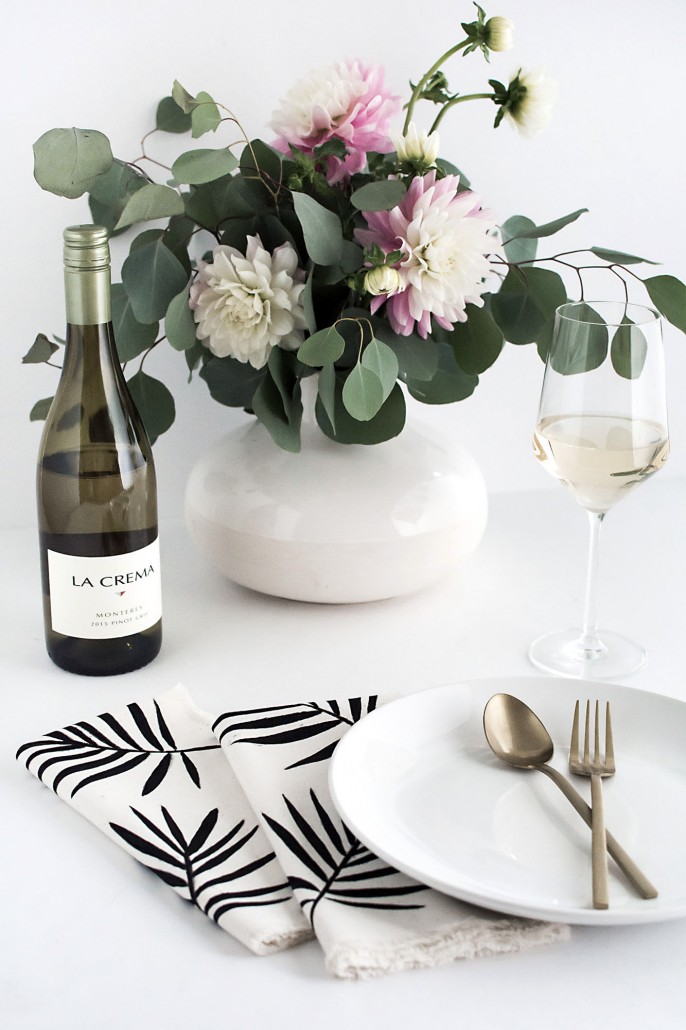 I also like to keep it simple with the drinks.  I'm a fan of a good cocktail, but a great glass of wine like the La Crema Pinot Gris is hard to beat.  The taste is so fresh and clean, perfect for summer!
Post in the comments what foliage you use to create your own DIY napkins. Cheers!