Entertaining with La Crema: Patio Dining Tips
Summer is (un)officially here! One of my favorite things about the summer is that entertaining gets moved outside. I love hosting barbecues, al fresco dinner parties and sitting under the sun with friends and a bottle of wine. With that said, I'm here to share some tips with you around patio dining.
Patio dining can be so simple to set up! As long as you have the perfect weather, a few great bottles of wine and good company, you're all set. My favorite memories of summer are sitting outside on my parents patio with friends enjoying a delicious meal off the grill. As we head into the long weekend, here's some inspiration for a charming outdoor party.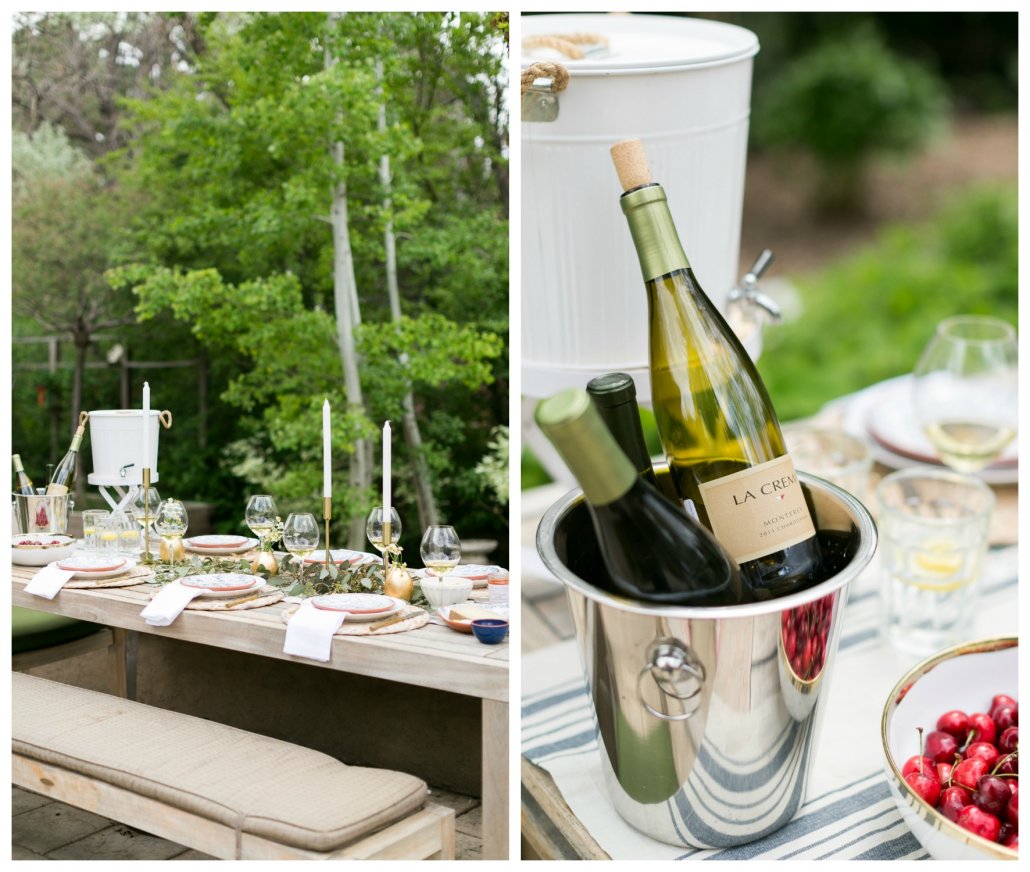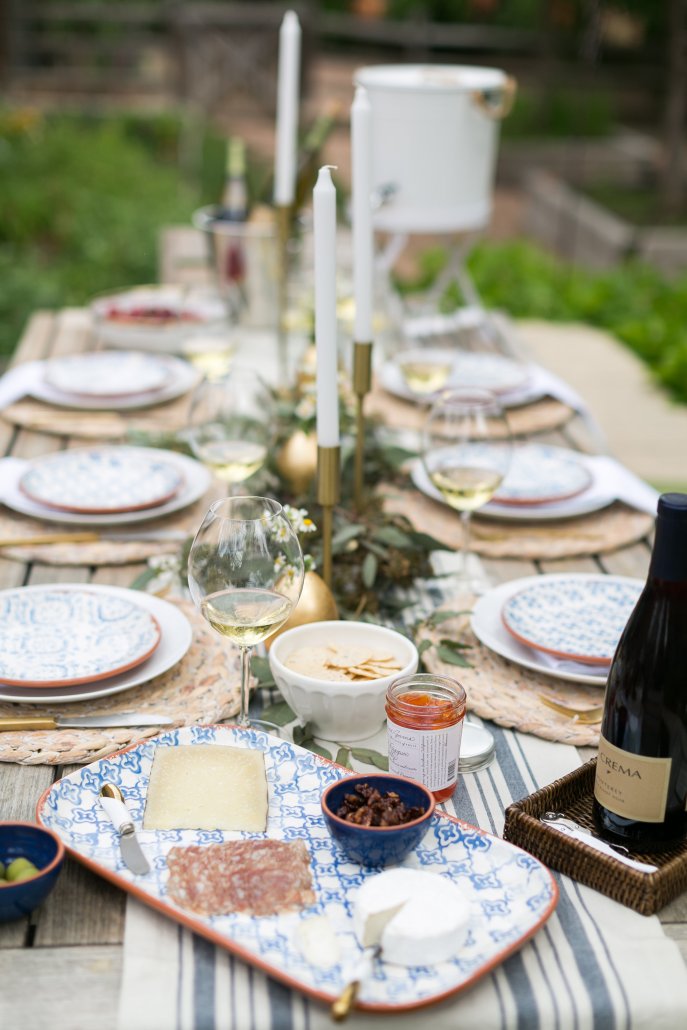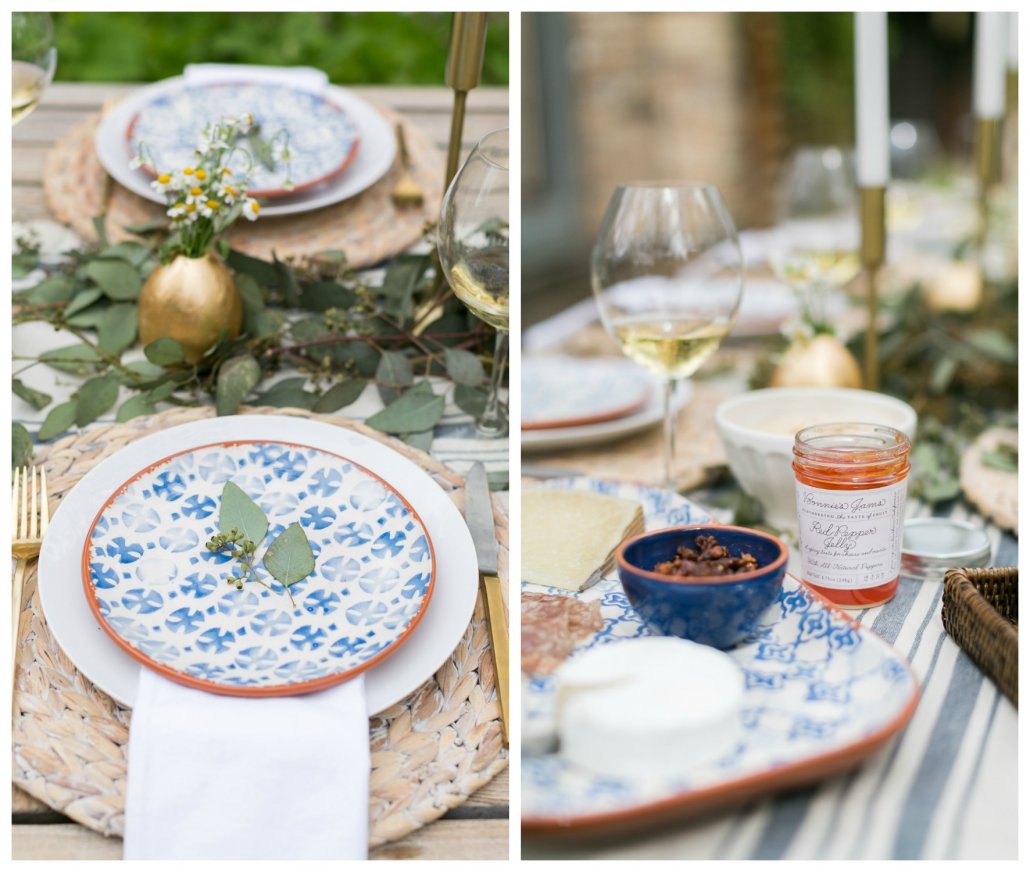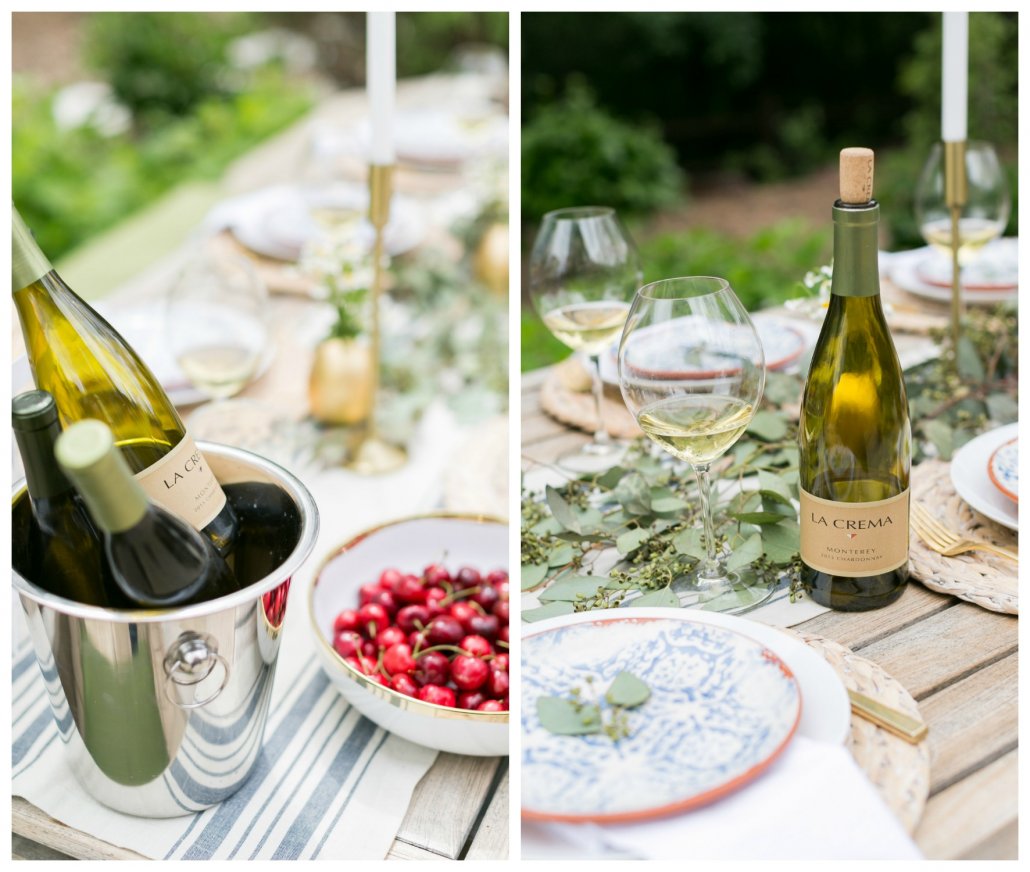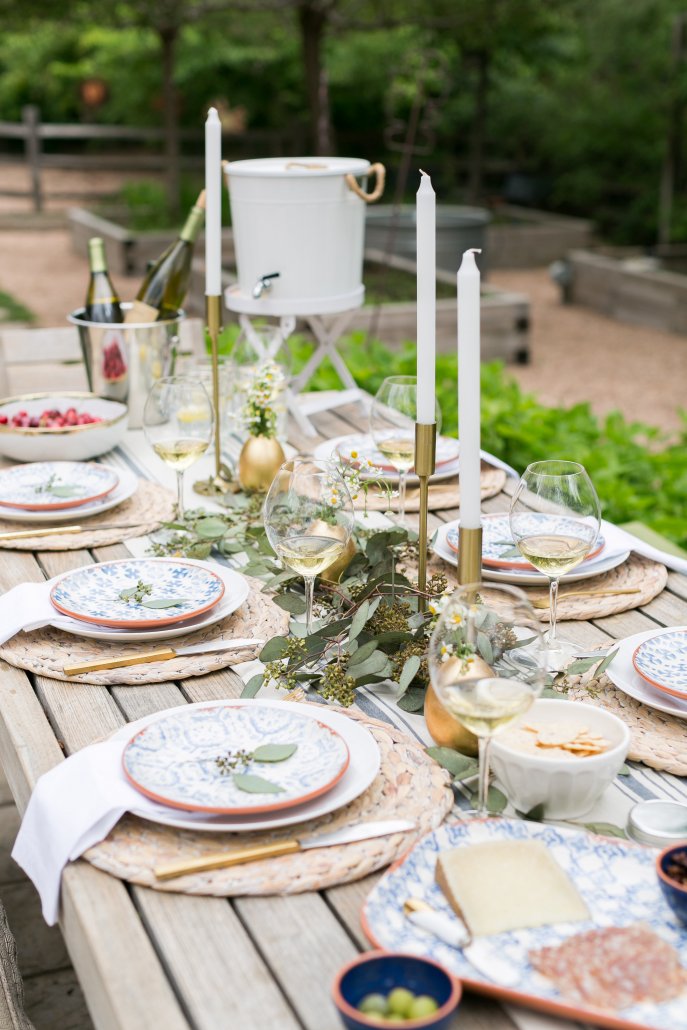 1. When it comes to patio dining there are a few tips to keep in mind, the first being that a beautiful, but simple, table setting goes a long way. For this table I chose to keep the color palette earth toned, mixing blues, greens and neutrals to create the ultimate outdoor setting. I love these Mediterranean plates from Swoozies! Using simple white plates, napkins and my favorite gold flatware, the Mediterranean plates were the perfect additional accent to the table setting.
2. For the centerpiece, I laid greenery along a table runner and added little bud vases filled with small arrangements which brightened up the table. This gives your table setting a fresh summery feel!
3. When it comes to patio dining it's best to prepare for the outdoor elements. Keep the Monterey Chardonnay cool by putting it in a bucket filled with ice on the table. That way you don't have to go back and fourth inside to get cooled wine. And don't forget to always set out a wine opener on the table!
4. Make sure there is plenty of water! If it's a warm evening there is nothing worse than parched guests. Keep a drink dispenser of water and some lemons out on the table so guests can help themselves to fresh water throughout the evening.
5. Lastly, summer flavors are a must! One of my favorite parts about summer is all the delicious fresh fruits and vegetables available in the grocery store. Set out cherries in a bowl on the table for guests to munch on. Pair a goat brie cheese with a ginger peach jam to go with the Monterey Pinot Noir!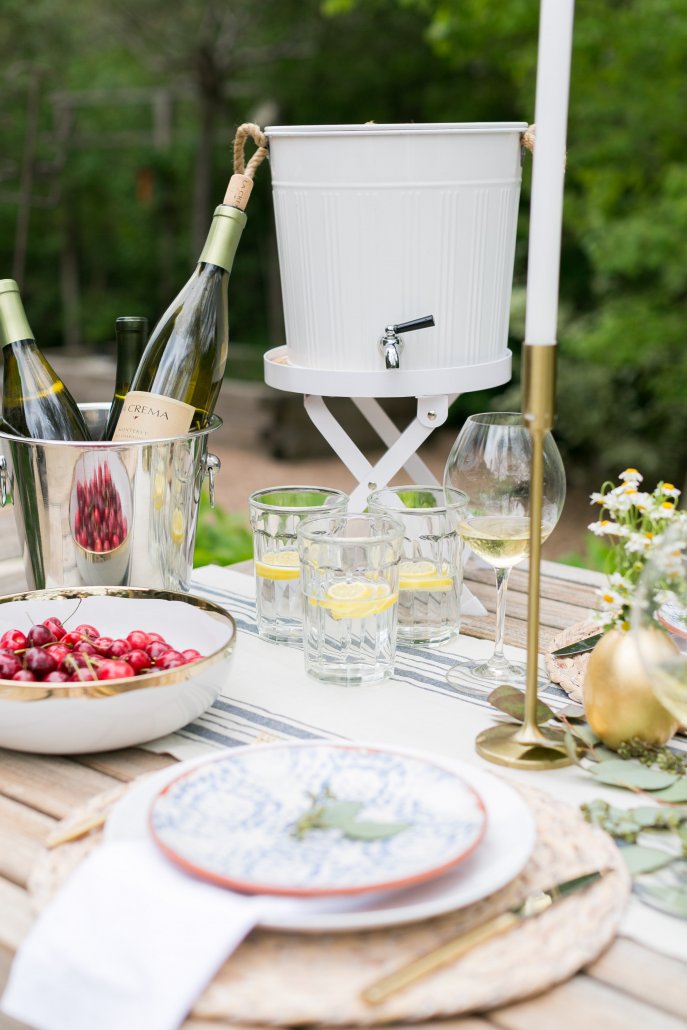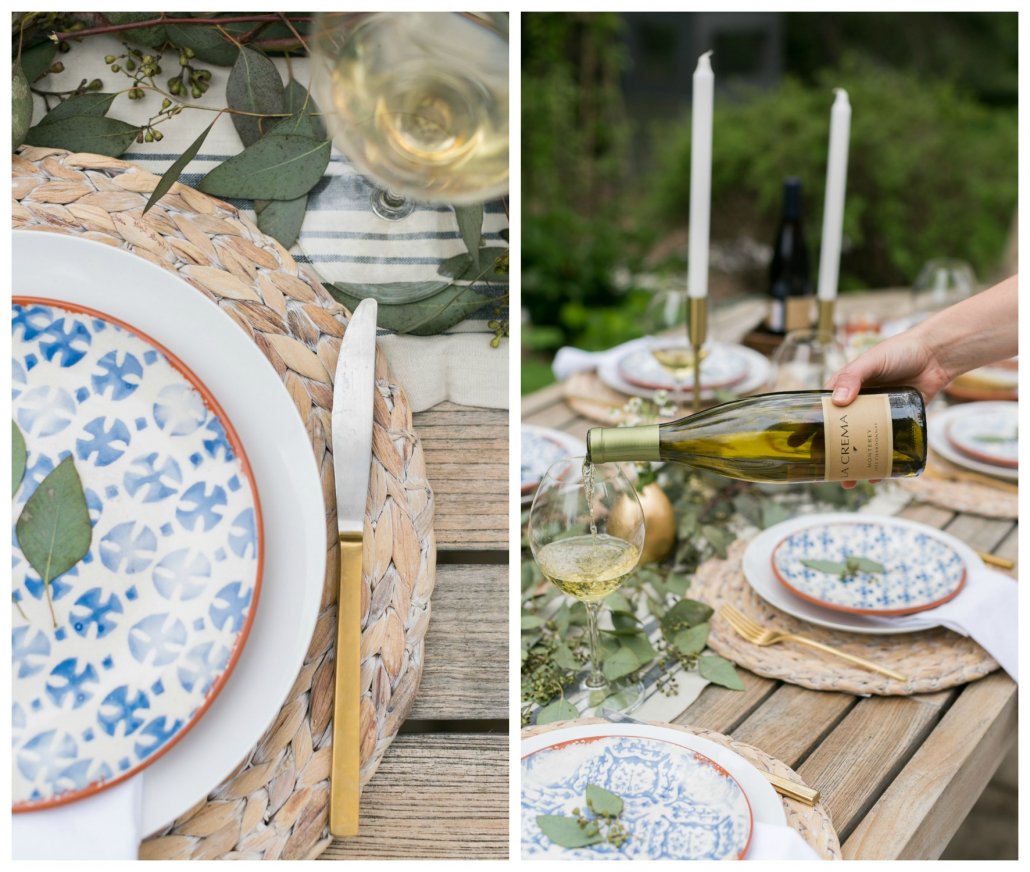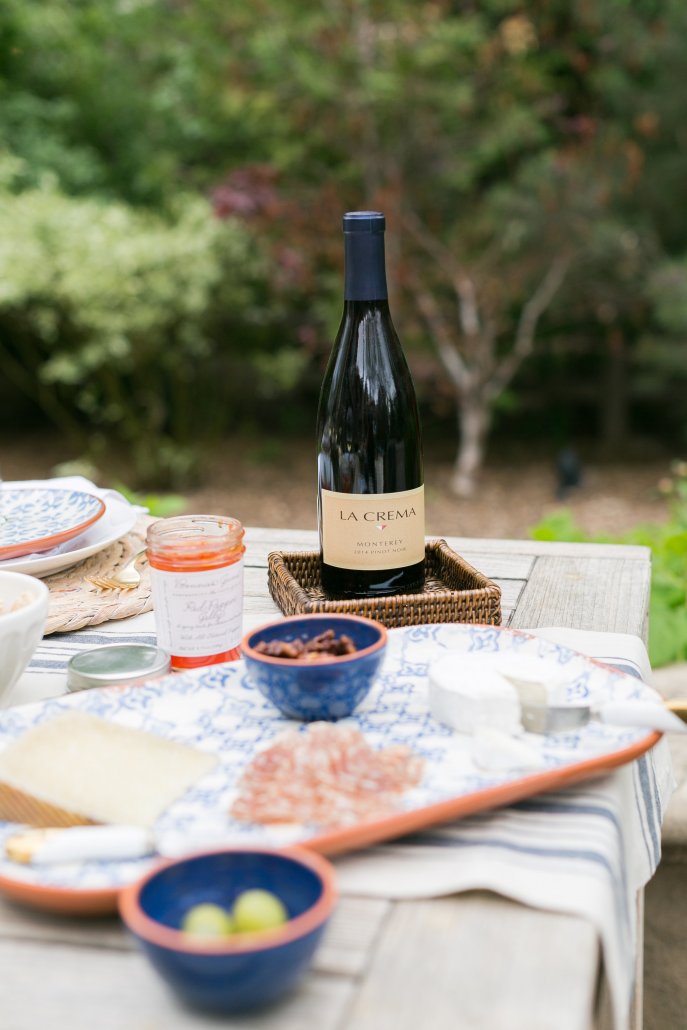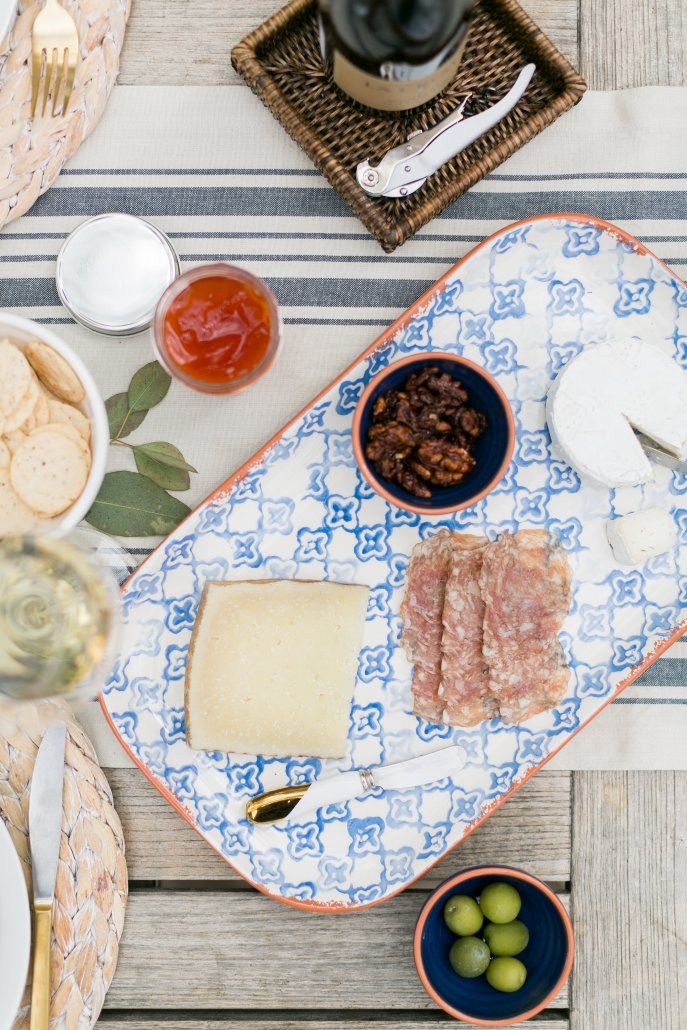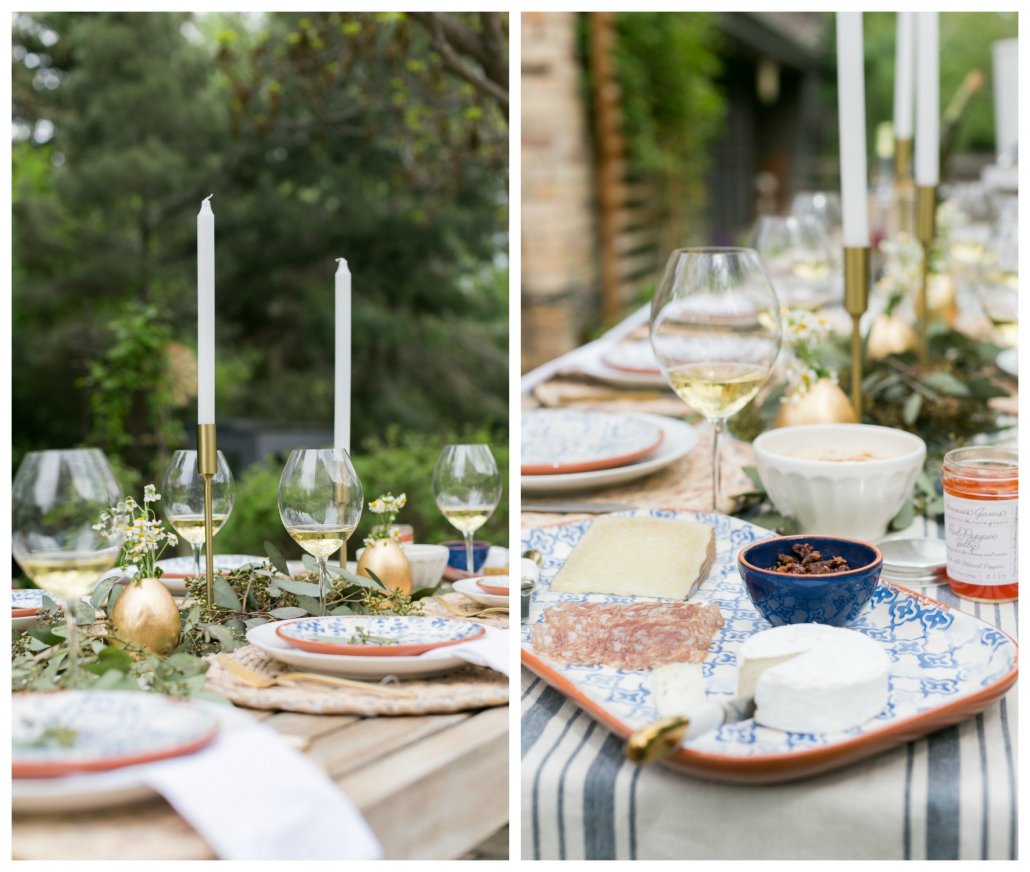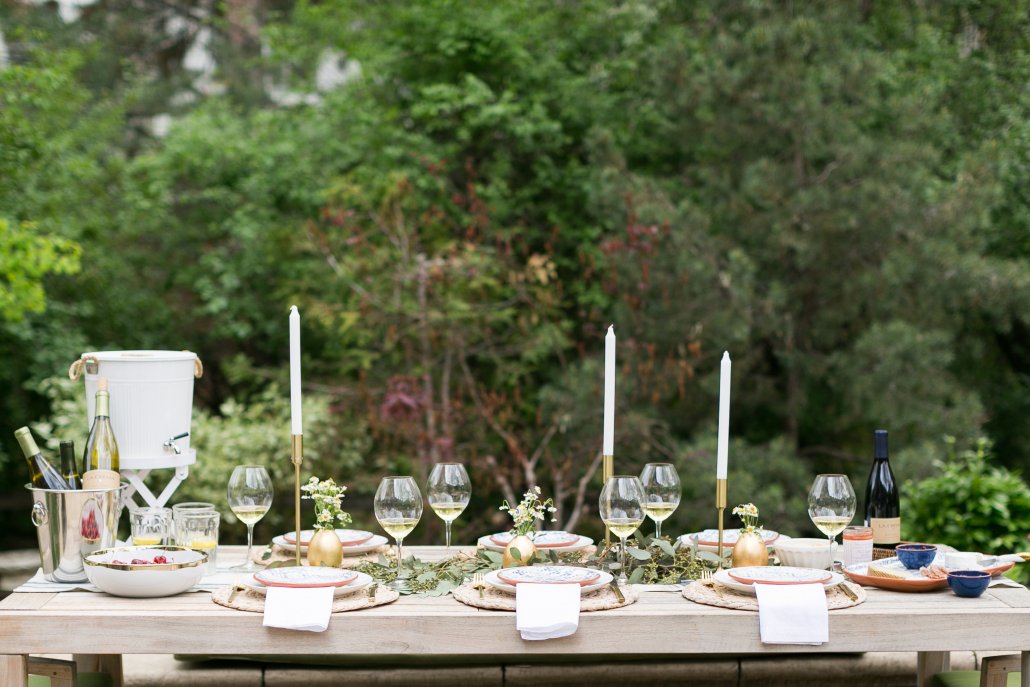 Share these Patio Dining Tips on Pinterest!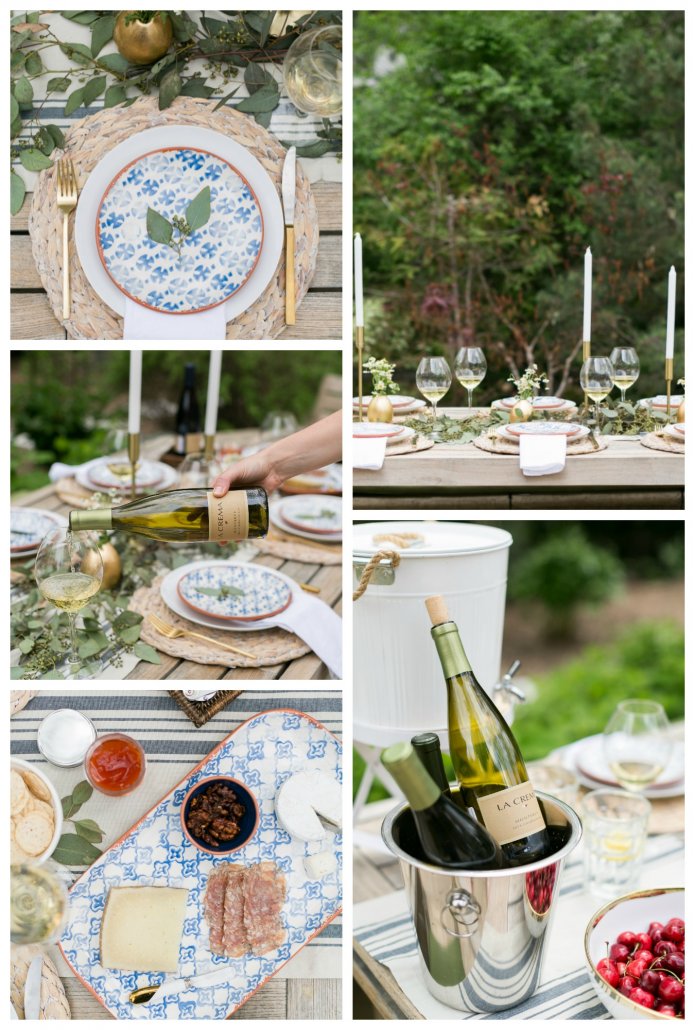 Photos by Amy Caroline Photography