Fall Fashion: Time to Transition Your Wardrobe
Can you feel it? The chill in the air is approaching fast. Chardonnay days make way for chillier Pinot Noir nights. The changing leaves and climate signal the start of the changing of your wardrobe. Is your fall fashion ready to tackle the colder weather from coast-to-coast?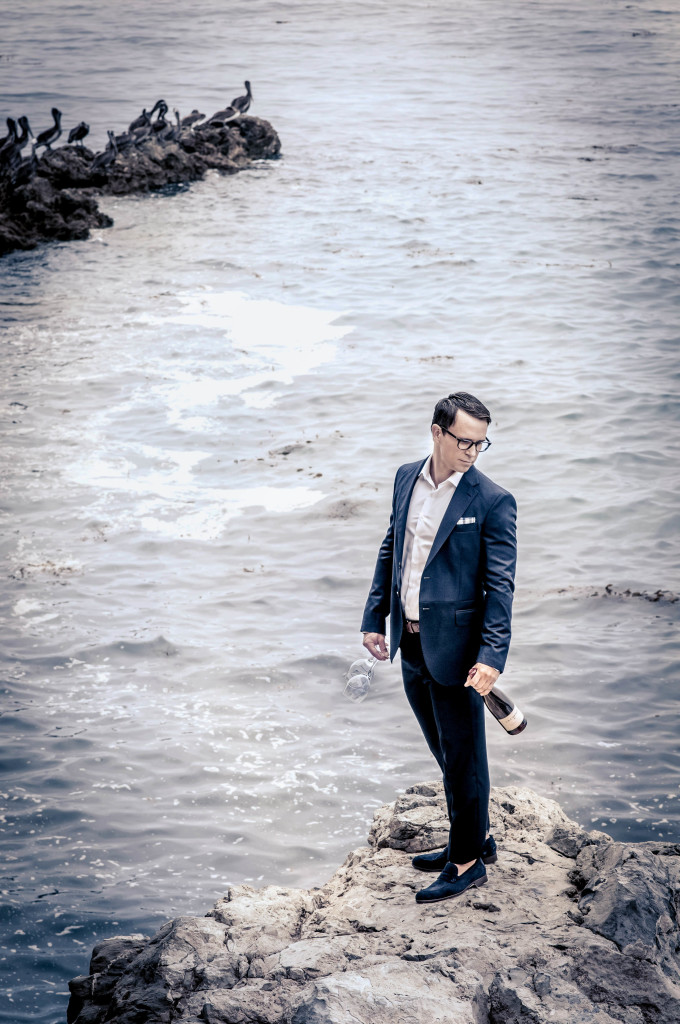 The shift in the seasons from summer to fall is officially upon us. Warm temperatures slowly pass us by and the memories of wearing our colorful bathing suits while drinking Monterey Chardonnay by the pool fade.
Autumn brings us the next chapter of the year to pull out our coats and wrap us up in another season of fashion and the wine we drink.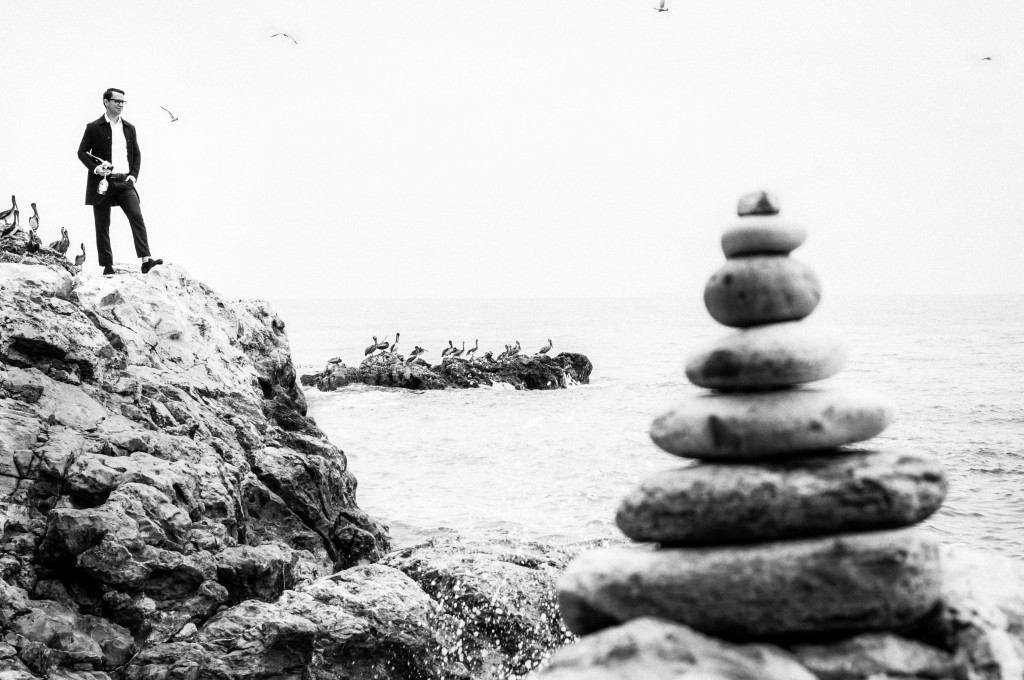 Don't Underestimate the Overcoat
No matter where you live, every man needs a handsome, quality overcoat in their wardrobe for autumn and the approaching winter season.
Tip: Spend the extra money on quality fabric and design and you'll have your overcoat for many seasons to come.
Three Respectable Reasons to Purchase a Quality Overcoat:
A classic overcoat never goes out of fashion in your wardrobe.
A good overcoat delivers a memorable first impression and alerts anyone checking you out that you have the ability to dress with distinction. That will always be an incredible incentive for both your professional and personal life.
Lastly, an overcoat is 100% functional at protecting your designer suits from the harsher elements. The last thing you want is an expensive suit being ruined during that fall rainstorm or winter snowfall. Definitely a fashion rookie mistake — and now you'll be able to avoid it.
Remember when purchasing an overcoat to bring a shirt and suit jacket with you. This will help you gauge the correct fit since you'll always be wearing the overcoat with layers underneath it.
Make sure the length of the overcoat sleeves cover your suit jacket sleeves. It'll help keep you warmer and looking good at the same time. Take a look at some of this fall's outstanding overcoats at Carolina Herrera for Men and Hugo Boss.
Spectacular Spectacles
Adding a stylish pair of Barton Perreira eyeglasses, like these Samuel in Midnight, help bring the finishing touch to your fall wardrobe.
Whether you need to wear glasses or not, it's a clever way to infuse more of your personality into your overall look. A man wearing a sophisticated pair of eyeglasses will always get a second glance and gain positive first impression attention. It's always in that second glance where important connections can be made so don't lose out on those opportunities.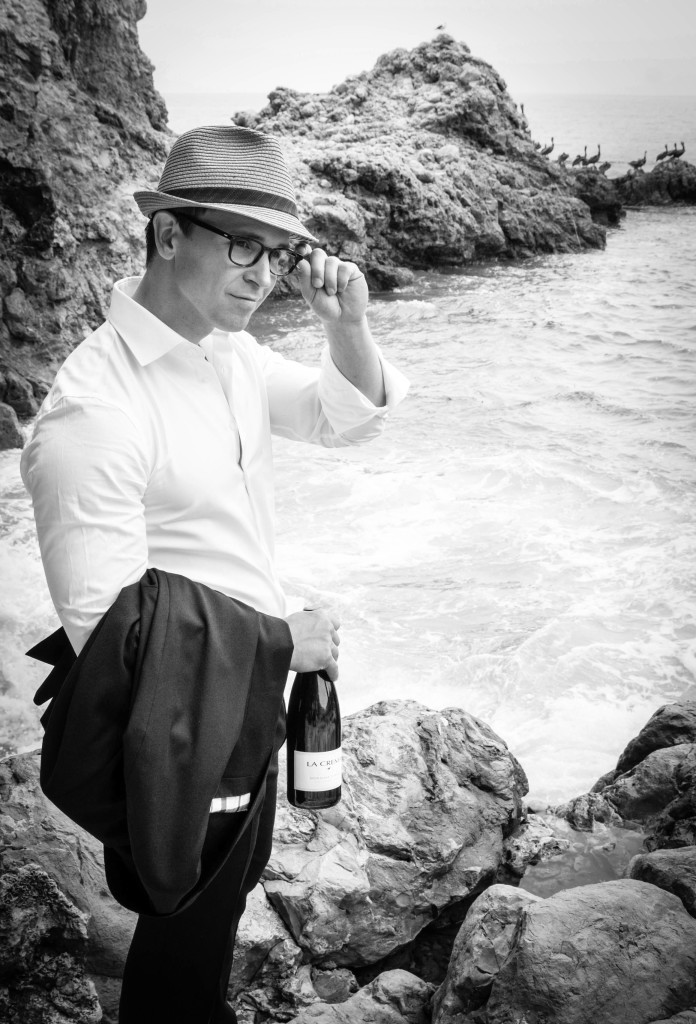 Don't Forget the Wine
It's also important to remember that not only is this the perfect time to transition your wardrobe, but to also transition up your wine selection with choices that reflect the season, like La Crema Pinot Noir.
This varietal is an embodiment of cooler weather and the amazing fall feasts that lie ahead with family and friends.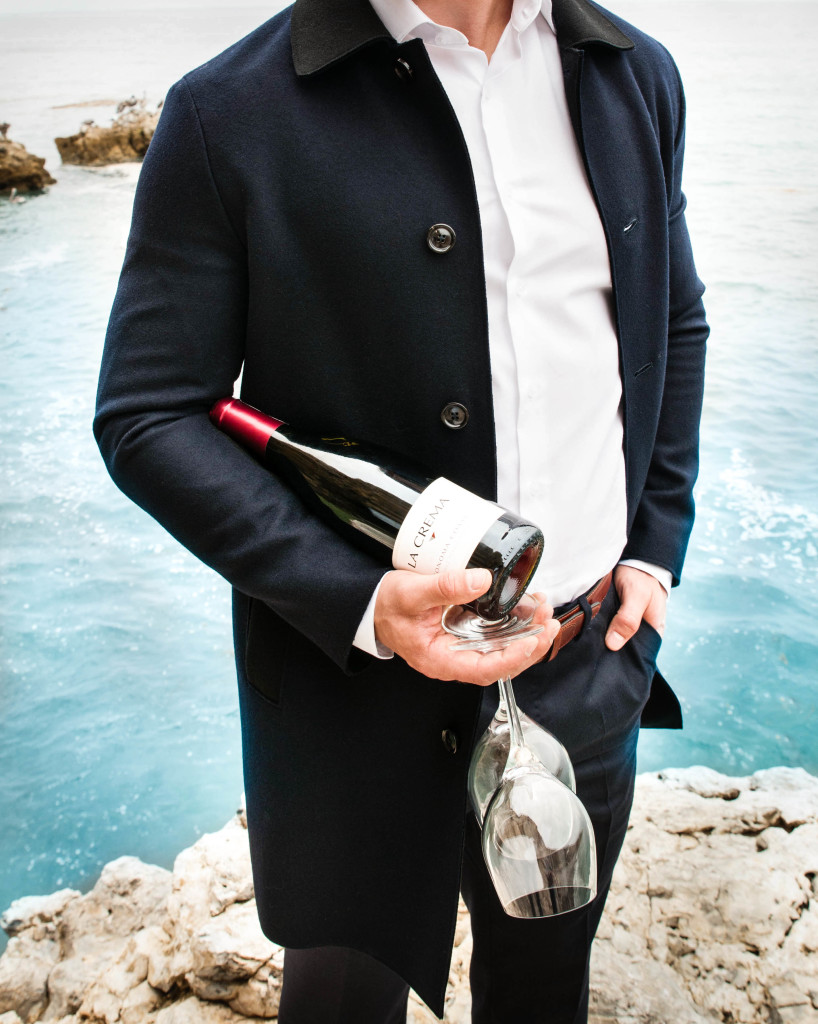 Be sure to check out the Virtual Vintner™ experience and participate with your friends and family in developing the next great La Crema wine set to debut next Fall 2015.
Join Virtual Vintner today and get ready for an incredible winemaking adventure. Learn more about the Virtual Vintner experience here.
CREDITS:
Simply Troy Lifestyle + Events
Model: Jason Ruta 
Clothing: Carolina Herrera for Men, Hugo Boss
Eyeglasses: Barton Perreira
Location: Terranea Resort
PHOTO CREDIT: