Fall Recipe: Roast Duck with Balsamic Reduction
For us, roast duck and our Anderson Valley Pinot Noir are an embodiment of autumn. Blogger Megan Flynn Peterson shows you how to make this involved, but delicious dish at home.
Recently, my husband and I moved a lot closer to home, and my brother came to visit us in celebration. The two of us have always loved cooking together, so we planned a pretty intimidating menu of roast duck, which I've never made before. It ended up being such a success that I couldn't resist sharing our recipe with you. (It was about as complicated as I expected, but well worth the effort.) Bon appétit!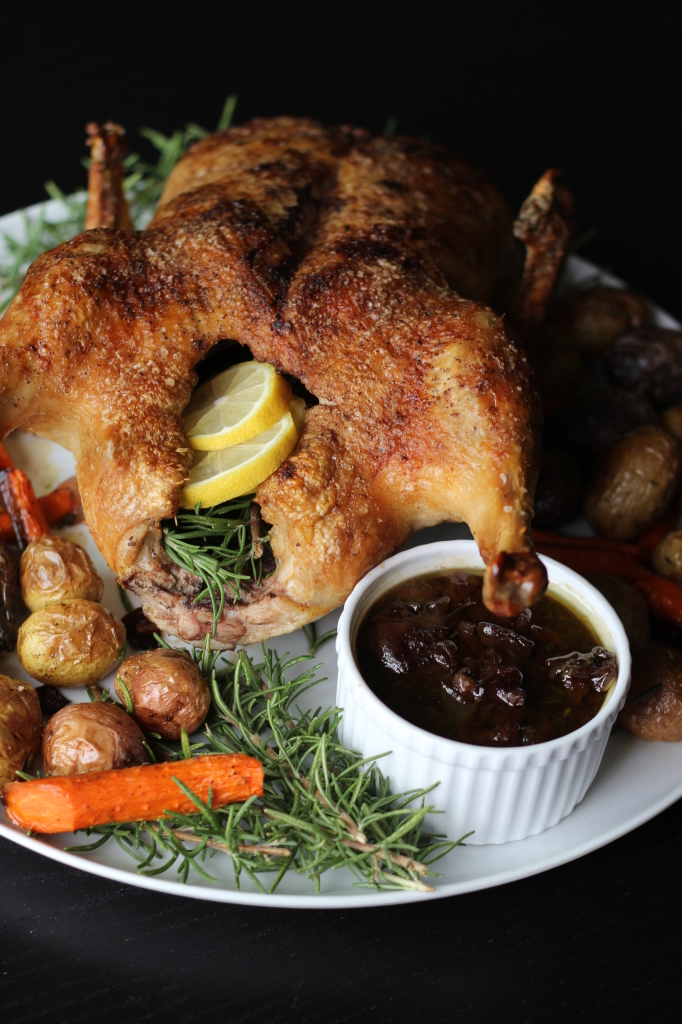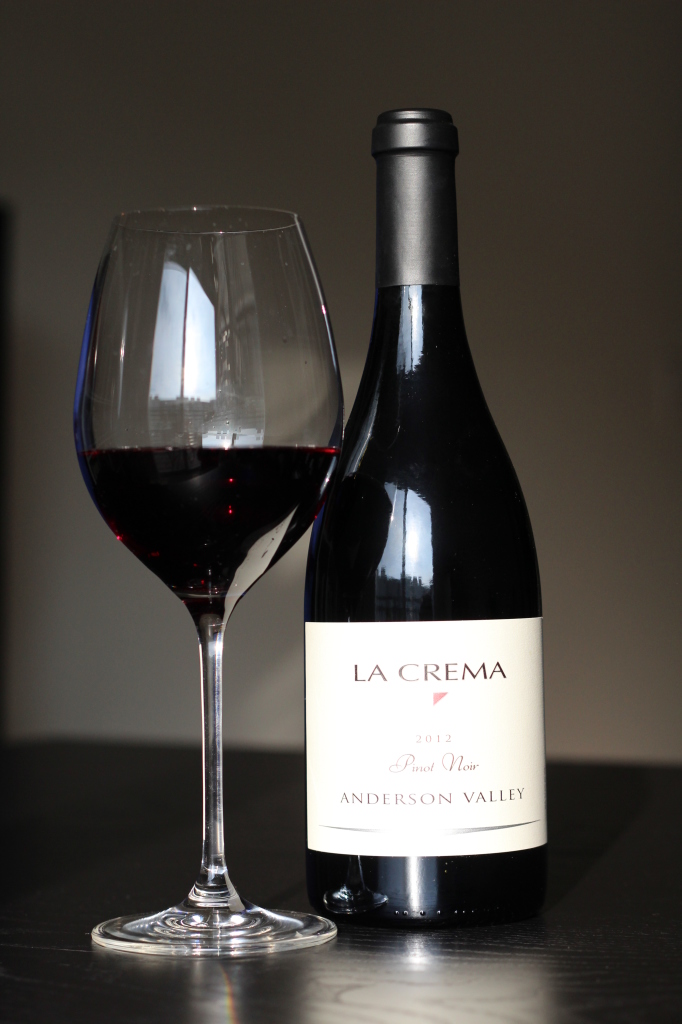 Fall Recipe: Roast Duck with Potatoes and Carrots
Prep time:
Cook time:
Total time:
Serves: 4
Ingredients
One 5 pound duck
5 shallots–three for the duck, two for the sauce
4-5 carrots
About 2 cups (or more) of fingerling potatoes
2 cups dried apricots, diced
Approximately 10 cups of chicken broth (enough to cover the duck in a large pot)
3 bay leaves
Several sprigs of fresh rosemary
3 tablespoons balsamic vinegar
Salt and pepper
Instructions
Braise the duck by heating a large pot chicken broth seasoned with bay leaves, salt, peppercorns, and one sprig of rosemary. Prick the skin of the duck several times with a knife, then carefully submerge the bird into the pot once the broth is boiling. Reduce heat and simmer for 45 minutes.
While the duck is braising, you can prepare your vegetables. In a 400 degree oven, roast fingerling potatoes and chopped carrots with olive oil, garlic, salt, pepper, and chopped rosemary for about 35-40 minutes, or until potatoes are tender.
Remove vegetables and set aside.
Raise the temperature of your oven to 500 degrees. Remove duck from simmering stock pot and place in a roasting pan with three of the shallots, quartered. Dry the duck's skin well with paper towels and season with salt and pepper.
Place the roasting pan in the oven and cook at 500 degrees for 30 minutes, or until the skin is brown and crispy.
In the meantime, make the sauce by sautéing two chopped shallots in a smaller sauce pot with a bit of fat from the stock pot. Add one tablespoon of chopped rosemary, three tablespoons of balsamic vinegar, and then the dried apricots. Mix well and add about three cups of the stock. Reduce by half over medium heat (we just cooked and stirred until the duck was done).
To serve, arrange duck on a large platter with roasted vegetables and sauce on the side. Enjoy with La Crema's pinot noir–we did!