The Feast of the Seven Fishes, Reimagined!
In many parts of Italy, Christmas Eve is traditionally a partial fast, during which no meat should be served or consumed. But just like the Italians I have come to know and love, many Italians now know this day as one of feasting, not fasting. Feasting on seven different types of delicious seafood, to be exact.

I married into an Italian family. Before that, I thought of a lasagna as a complete meal—my husband's grandmother in Queens, New York serves it as a first course. Italians are known for many talents, not the least of which is cooking. Mario Batali has said that the Feast of the Seven Fishes is "What Italians do when they say they're fasting."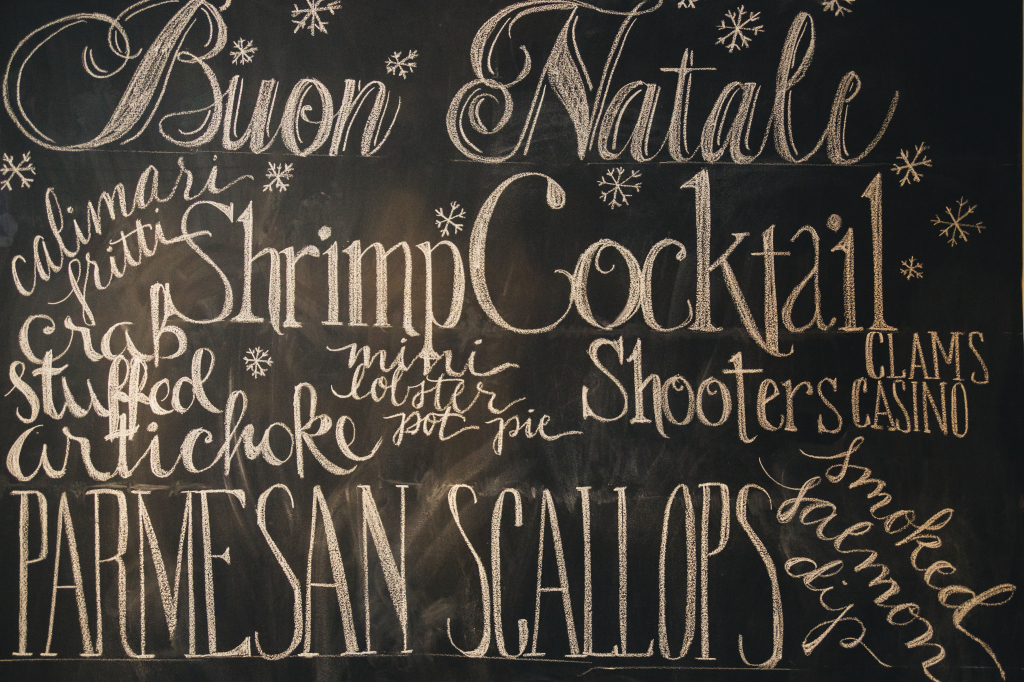 There are some traditional Italian dishes that frequent many Feast tables, but there are no hard-and-fast rules about what must be served or how. I took this opportunity to reimagine the Feast for a modern, beautiful cocktail party. I asked Nicole of Simply Catering to help me come up with an all-appetizer menu inspired by the tradition. She came through and then some! We decided on the delicious spread above.
All seven recipes are easy to make, easy to serve, and easy to eat while enjoying your favorite La Crema varietal. We are so excited to share them all with you over the next week!
We recommend serving all of these delicious seafood morsels with white wine. La Crema Monterey Chardonnay is always a good choice! For more holiday entertaining tips and tricks, be sure to visit me over at Camp Makery, and if you're in the Atlanta area you're in luck—you can just hire Nicole to do all the hard work for you!
Feast of the Seven Fishes Menu
Get more culinary inspiration on Pinterest