Feast of the Seven Fishes: Smoked Salmon and Dill Dip
Nicole from Simply Catering and I have had a blast sharing some reimagined cocktail party recipes for the traditional Italian Feast of the Seven Fishes, and I think it's time for a dip. Every good cocktail party needs a tasty dip, right?! 
In keeping with the seafood theme, Nicole whipped up this delicious salmon and dill dip and she's sharing the recipe so you can do the same!
Smoked Salmon and Dill Dip
Author: Nicole Chapman of Simply Catering
Recipe type: Appetizer
Cuisine: Seafood
Prep time:
Cook time:
Total time:
Serves: 24
Ingredients
8 oz cream cheese, at room temperature
½ cup sour cream
1 tsp freshly squeezed lemon juice
1 tablespoon minced fresh dill
½ teaspoon prepared horseradish, drained
1 teaspoon garlic, minced
½ teaspoon salt
¼ teaspoon freshly ground black pepper
4 oz smoked salmon, minced
Instructions
Cream the cheese in an electric mixer until smooth.
Add the sour cream, lemon juice, minced garlic, dill, horseradish, salt, and pepper, and mix.
Add the smoked salmon and mix well.
Chill and serve with crudites or crackers.
More recipes from this series:
Feast of the Seven Fishes Menu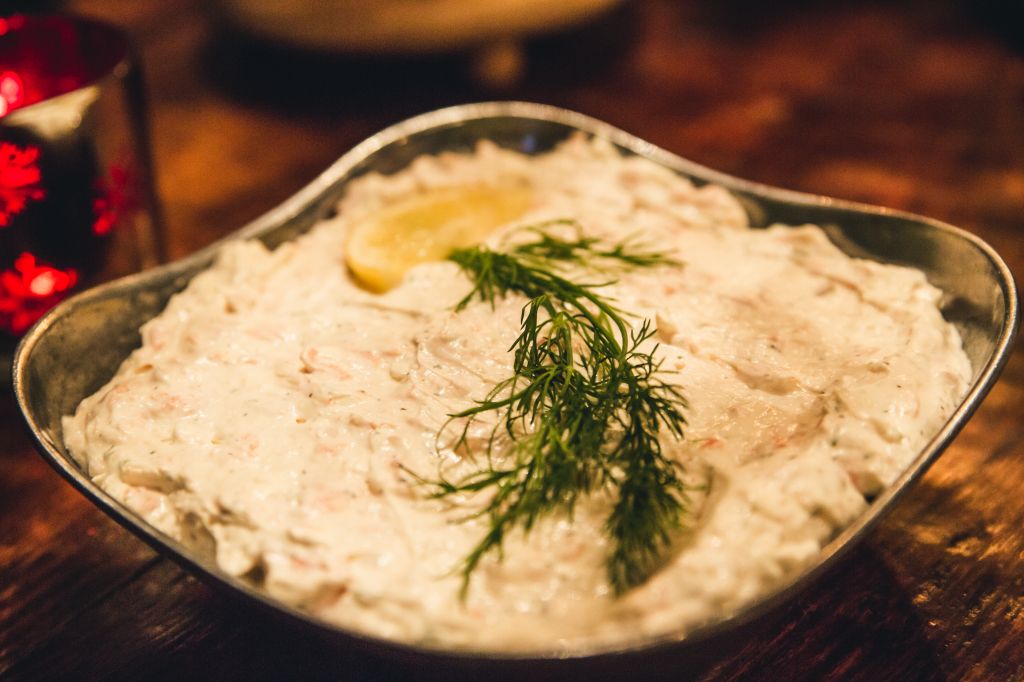 Keep this dip chilled until your guests arrive. A metal serving bowl will help to keep it chilled through the party. Garnish with dill and a lemon wedge for an extra festive touch! Come back soon for the next installment- and recipe- from our Feast of the Seven Fishes Cocktail party and check in with me and my friends over on Camp Makery for even more holiday entertaining fun!
Get more culinary inspiration on Pinterest