Four Ingredient Key Lime Shortcake
When dining on the beach, no-fuss is key. A simple yet stunning pre-prepared dessert that pairs perfectly with wine is essential for easy entertaining. Meet the Four Ingredient Key Lime Shortcake.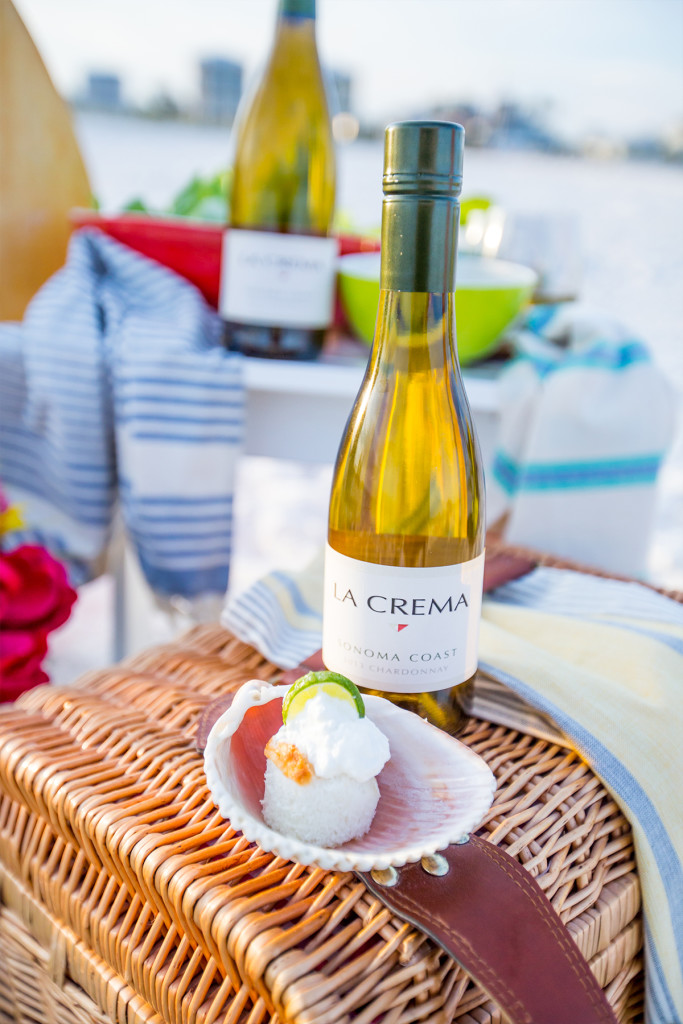 Beach dinners can get a bad wrap for not being easy to prepare or present elegantly, but this dessert is perfect for balancing with a glass of chilled Chardonnay. And it is whimsical, tart and sweet, all with with minimal work needed.
It's also a breeze to present to guests without exposing them to wind and beach sand—just plate on a shell or small plate and cover with cling wrap until it is time to serve.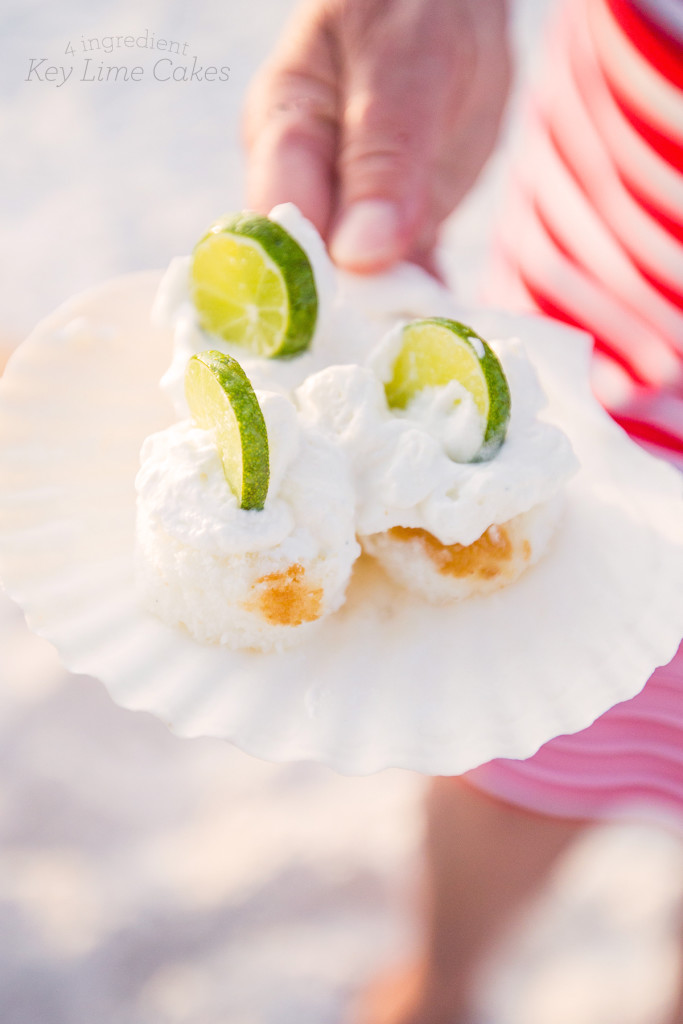 While there are only four ingredients, it's incredibly well-balanced and full of fresh flavor that brings out La Crema's Sonoma Coast Chardonnay's subtle notes of citrus and oak.
To serve, I found a variety of conch shells at local shell shops. These make perfect plates, and are so cute for a beachside party! They would be perfect to give your dinner parties a beach-feel even when you're far from the ocean.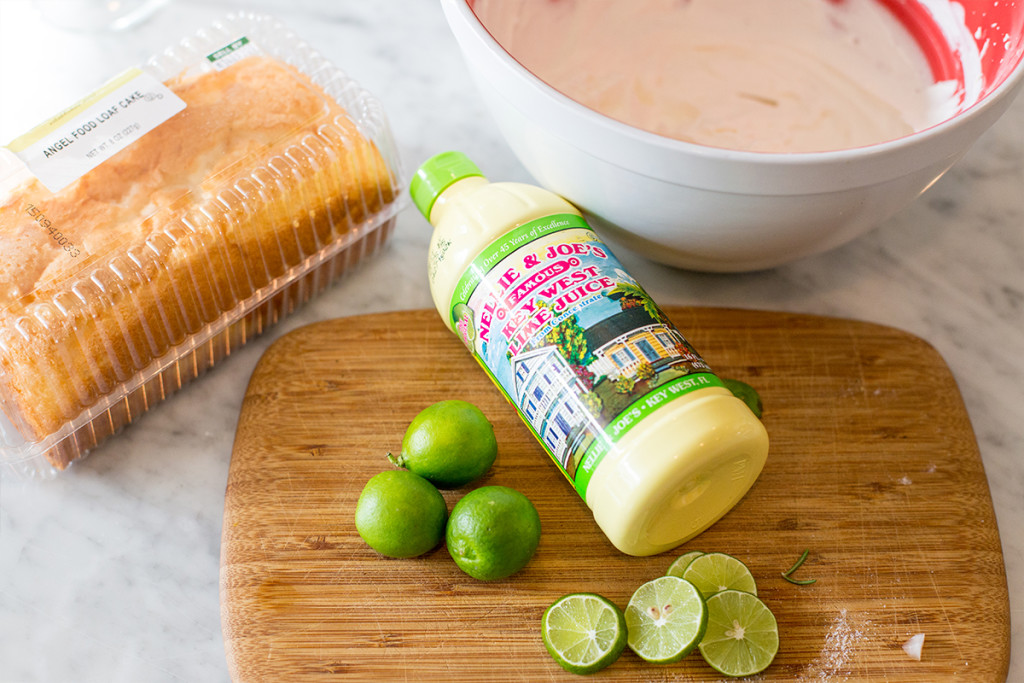 Key Lime Shortcake Cooking Tips
To keep the whipped cream from melting, I use heavy cream and whip it myself. I find this to be much more stable than canned whipped cream —as well as much more delicious. I also pre-freeze the dessert if eating on the beach to keep the whipped cream stable in the hot sun. If serving immediately, skip the freezer step.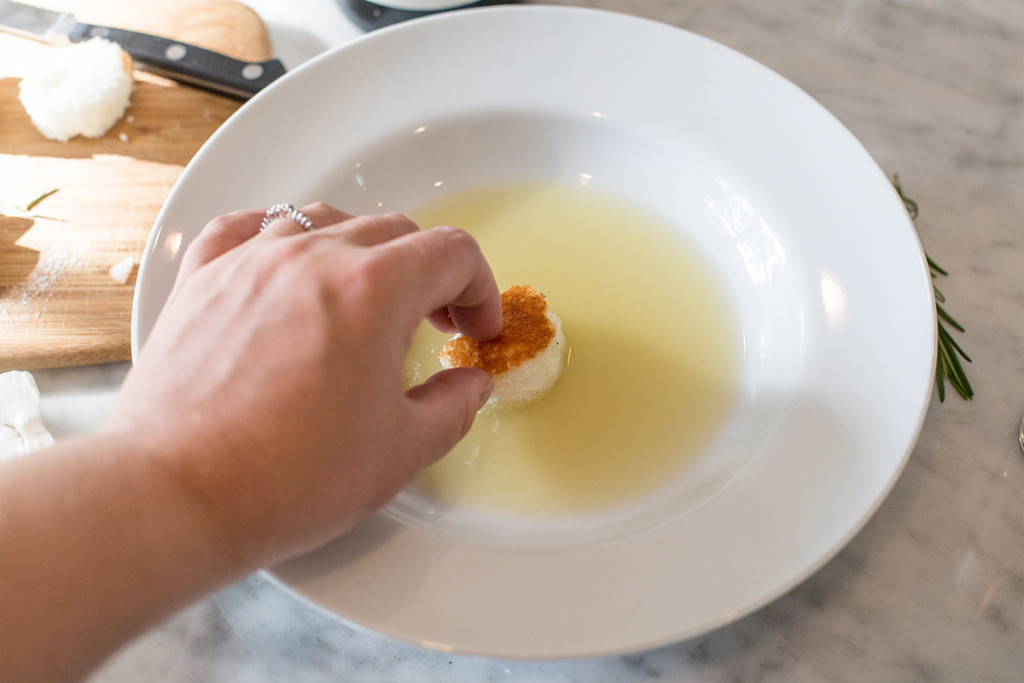 Four Ingredient Key Lime Shortcakes
Author: Courtney O'Dell
Recipe type: Dessert
Cuisine: American
Prep time:
Cook time:
Total time:
Serves: 10
A simple, easy, and delicious four ingredient key lime shortcake is the perfect pair for a cold chardonnay for a beachside dessert that is effortlessly elegant.
Ingredients
1 pre-packaged shortcake or angel food cake
1/4 cup key lime juice
8oz heavy whipping cream
3 key limes, sliced into thin rounds
optional
1/2 cup sugar
1 egg white, frothed until pale and foamy
Instructions
Using a round cookie cutter or a small glass, cut out round shapes in shortbread or cake.
Pour key lime juice into small dish.
Dip cake rounds into juice.
Place cake rounds onto platter, side that was dipped in juice facing up.
In the bowl of a stand mixer with whisk attachment, whip heavy cream until it firms and forms stiff peaks- about 6 minutes. If whipping by hand with a whisk, it will take about 15 minutes.
Top with Key lime slice and place in freezer for at least two hours before transporting to a beach – if eating at home, serve immediately.
Optional: Dip key lime slices in egg white, and then sugar to make candied lime slices for a glittery presentation.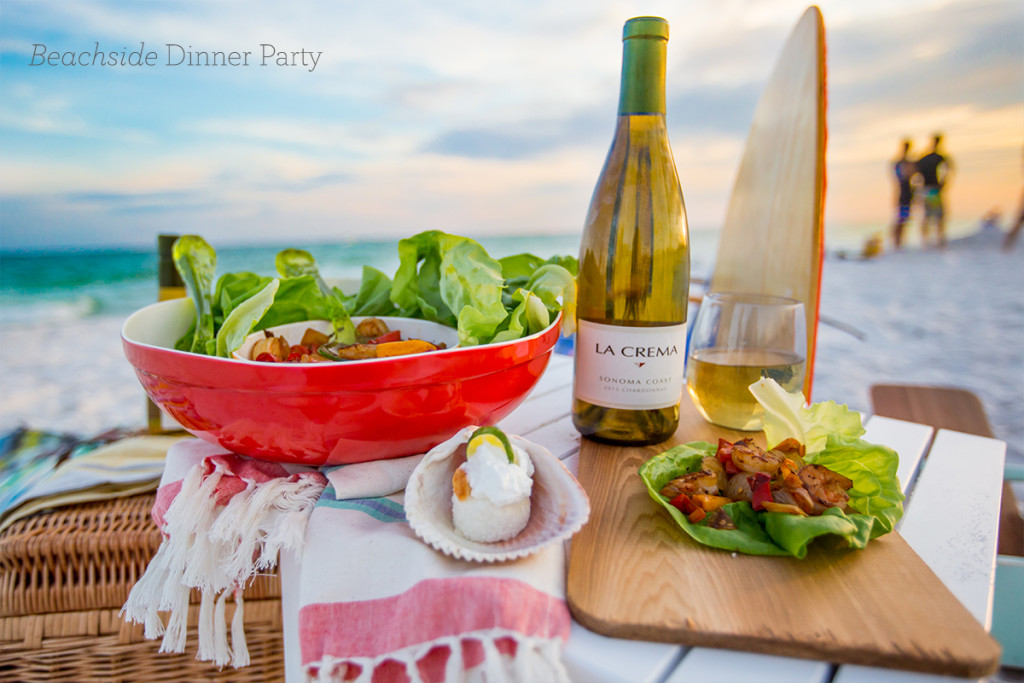 Beachside Dinner Party – tips and tricks to an amazing meal in the sand
Prosciutto Wrapped Mozzarella Sticks
Shrimp and Snapper Fajita Lettuce Wraps