Grilled Whole Gulf Snapper with Rosemary and Lime
The thought of grilling a fish whole is one of those projects that can instill fear in the heart of a home cook. Fact of the matter is that it's one of the easiest ways to enjoy fresh fish. This Grilled Whole Gulf Snapper with Rosemary and Lime is an easy "stretch project" for at-home chefs and really captures the spirit of summer eating.
One of my favorite things to do when visiting a new area is to try my hand at incorporating local, fresh ingredients. And when visiting the Florida Panhandle's beautiful South Walton County area, I was so excited to find lots of colorful, fresh fish caught offshore in the Gulf of Mexico that we could grill whole and enjoy at a beachside dinner party.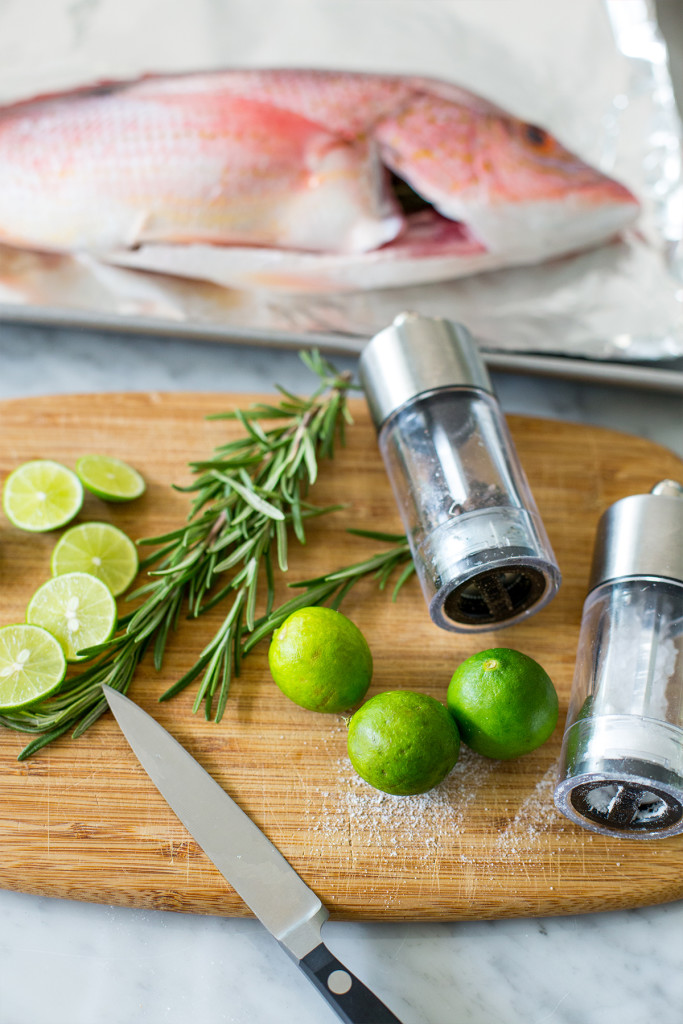 This grouper is delicious on it's own, but I'm also sharing a recipe for an amazingly delicious Shrimp and Snapper Fajita Lettuce Wrap on Sweet C's Designs that we used this fish for. This preparation is simple and straightforward and lets the snapper's light flavor shine!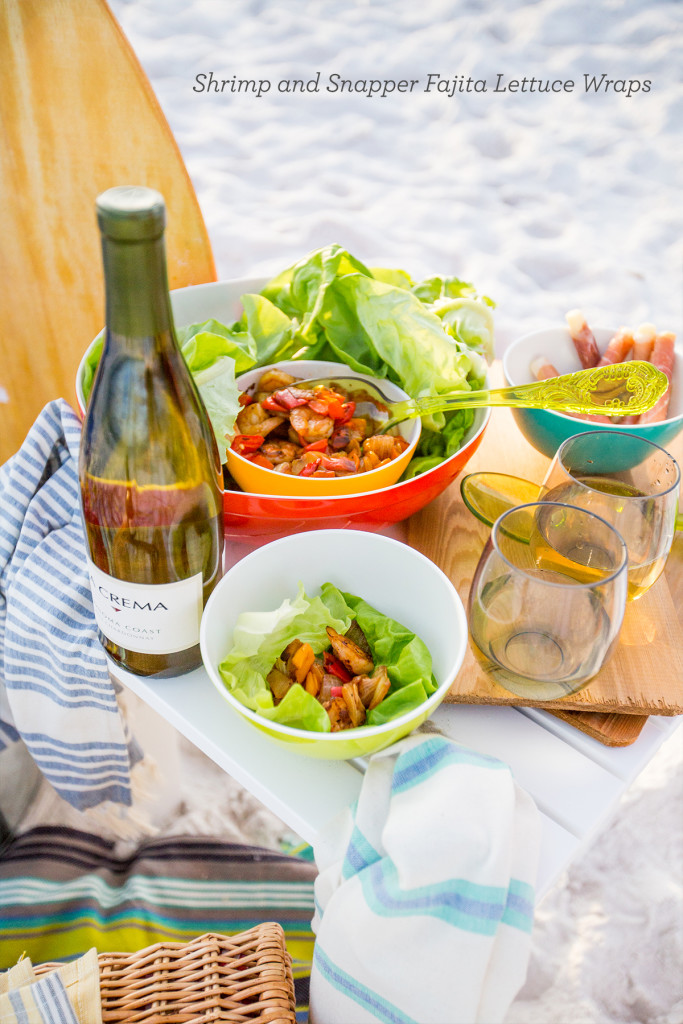 When browsing a local fishmonger, I was drawn to the bright red and pink Vermillion Snapper, and wanted to give it a simple and fresh twist that would highlight the fish's slightly sweet, buttery flavor without overpowering it.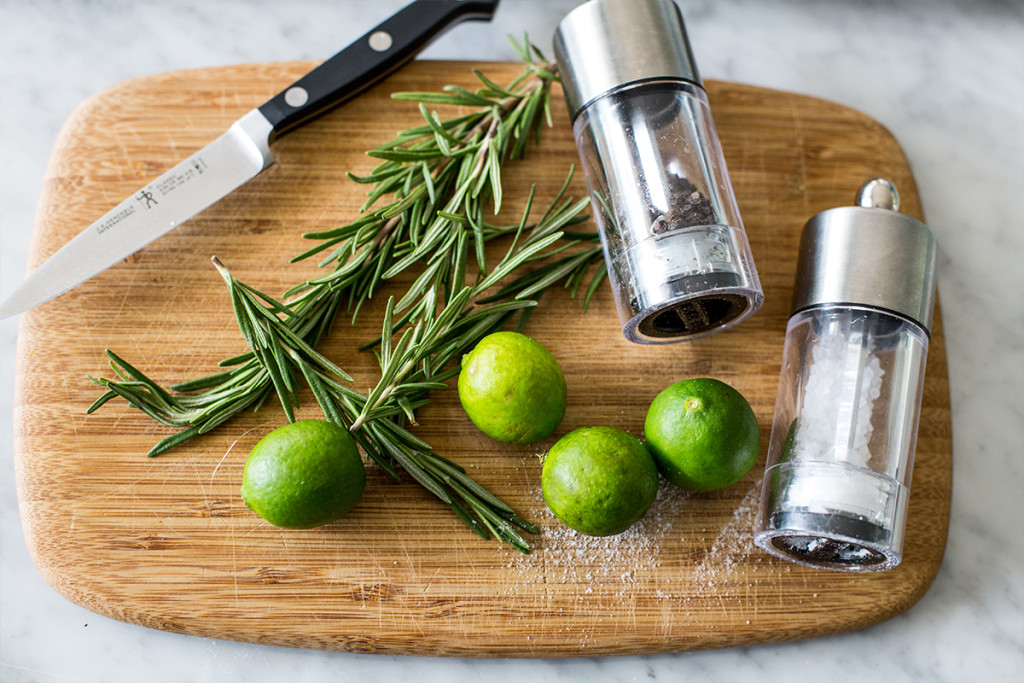 While most people think of pairing fish with Chardonnay, La Crema's Sonoma Coast Pinot Noir also nicely complements vermillion snapper. The lighter body makes Pinot an excellent pair with seafood—and the rosemary we're using compliments pinot's fruit and earthy notes.
If you'd prefer to stick to the traditional "white with fish" rule, the lime we're using to flavor the snapper and draw out it's subtle-sweetness heightens notes of oak and citrus in La Crema's Sonoma Coast Chardonnay.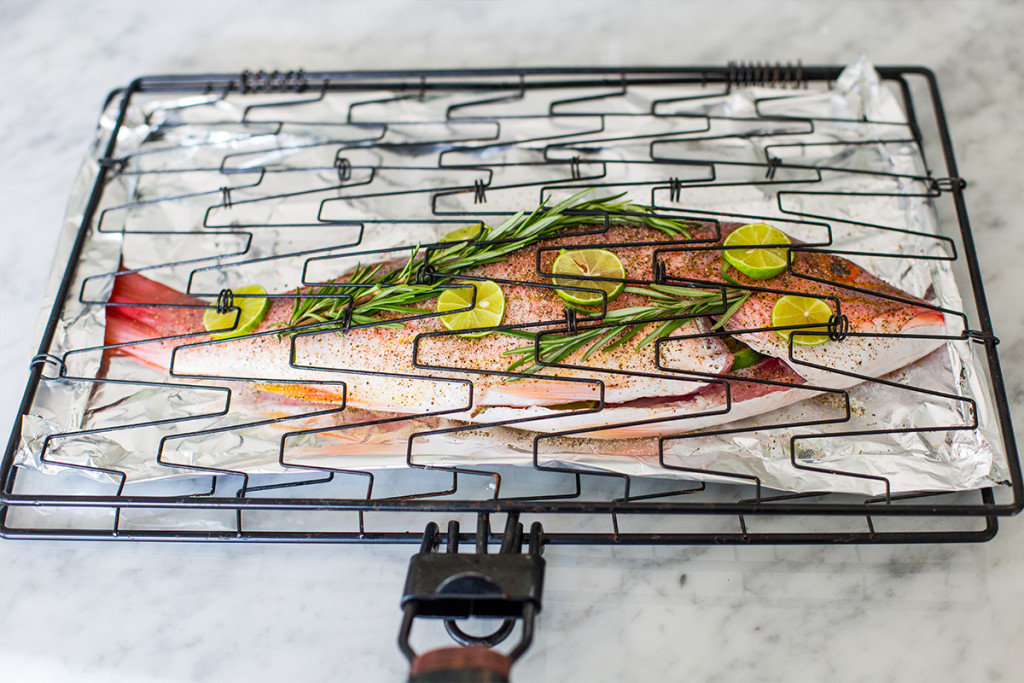 Tips for Grilling Whole Fish
Ask your fishmonger to clean and scale the fish for you. When buying fish, it should smell slightly sweet and the eyes should be clear and not cloudy.
If making ahead of time, wrap tightly in aluminum foil to transport safely in the car. Recipe can be grilled at home, or baked at 350 for 30 minutes, or until fish is opaque throughout. Cooking time will vary depending on the size of the fish.
If grilling over a bonfire or at a grill, I prefer using a grill basket, which I line with aluminum foil. This isn't to protect the fish from the fire- but to prevent sand from ruining your meal. If cooking a fish in foil, it needs to be thoroughly rubbed with olive oil so the skin doesn't completely stick to the foil. Some will still stick a bit- but that is always better than sand in your dinner!
Note on sustainability: 
While red snapper has been flagged for potential overfishing and a declining population, my fishmonger explained to me that gulf vermillion snapper is a good alternative, and that the species is monitored often and not showing signs of a declining population. Atlantic-caught Vermillion snapper is possibly declining, so stick to gulf-caught fish and always ask your fishmonger for sustainable choices and alternatives. 
Atlantic Grilled Rosemary and Lime Snapper
Author: Courtney O'Dell
Recipe type: Seafood
Cuisine: American
Prep time:
Cook time:
Total time:

Grilled Gulf Coast Vermillion Snapper with key lime and rosemary is a delicious, light, and easy summer meal perfect for sharing over good wine!
Ingredients
1 whole vermillion snapper 2-5 pounds, scaled and cleaned
2 tbsp olive oil
4 key limes, sliced into small thin rounds
2-4 sprigs fresh rosemary
Instructions
Open the fish and stuff with sliced rings of two limes, as well as 1 sprig rosemary.
Generously salt and pepper.
Close fish and rub the outside of the fish with olive oil.
Salt and pepper, and top with the rest of the key lime slices and rosemary sprigs.
Add a foil lining to the bottom of a grill basket.
Lay fish on top of the foil and close basket (if you're making over a beach bonfire, add another piece of foil on top of the fish to make a foil pouch- this prevents sand from getting into your fish, but will stick to the skin of the fish a bit).
Cook in grill basket on a grill (or in a hot bonfire) until meat is opaque throughout, about 15 minutes depending on the heat of the grill or fire. Bonfires might take a bit longer if there are not a lot of hot coals.
Serve whole or flake fish for fresh tacos, place over a salad, or use in a seafood lettuce wrap.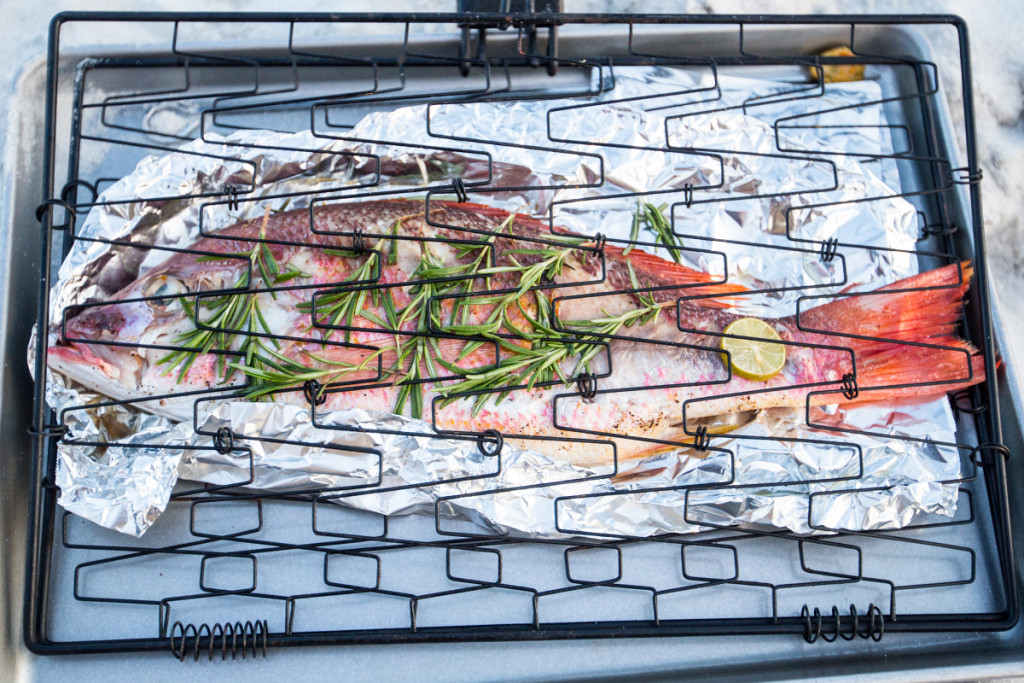 Be sure to find the rest of the menu in this Beachside Dinner Party here: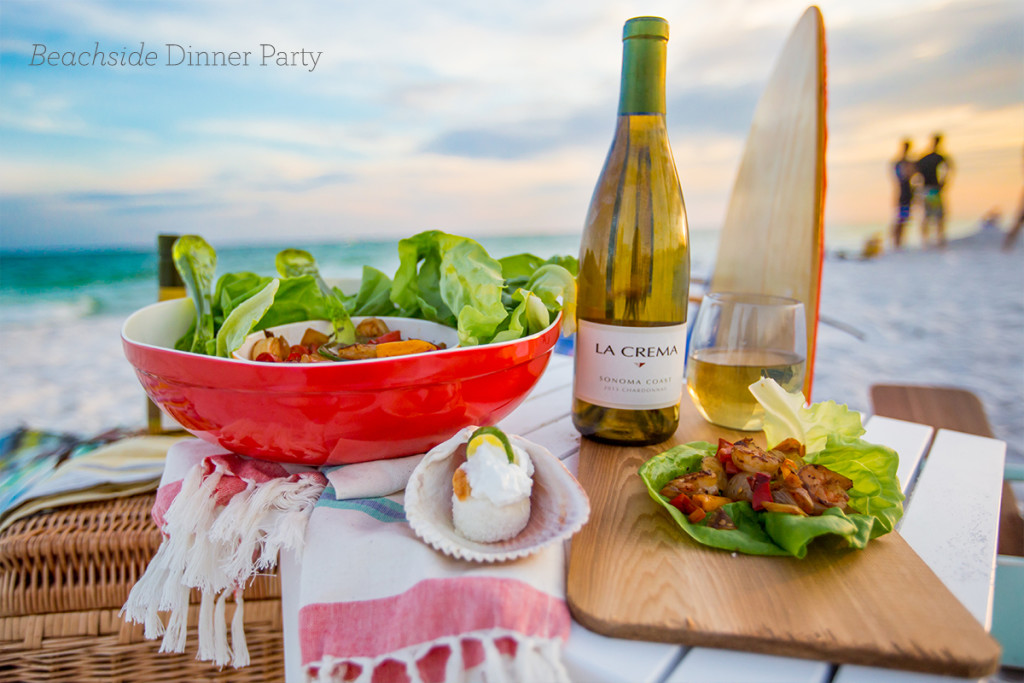 Beachside Dinner Party – tips and tricks to an amazing meal in the sand
Prosciutto Wrapped Mozzarella Sticks
Shrimp and Snapper Fajita Lettuce Wraps