Fresh Dungeness Crab Sandwich
While we're still in the swing of California's crab season, I wanted to make the most of it by picking up some fresh Dungeness crab at the market this weekend and whipping up two favorite recipes–this fresh Dungeness Crab sandwich and a classic Crab Louie salad, which you can check out today on Freckled Italian.
I have really vivid memories of cracking crab legs with my family every year, but it's not very often that I do anything with Dungeness Crab. Picking a few out at the store and bringing them home was an absolute treat! You can buy whole cooked crabs from the seafood counter, where most places will either crack and clean the crab or they'll even break it down for completely so you're left with the best part: tender, light, succulent, and slightly-salty crab meat, just waiting to be put in a sandwich.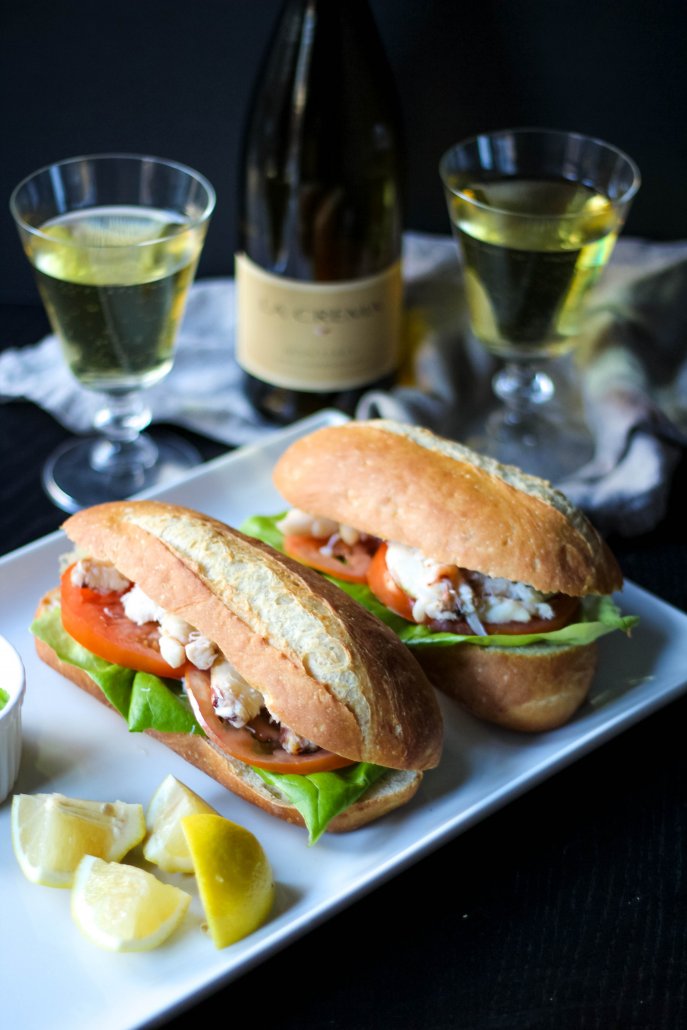 Fresh Dungeness Crab Sandwich
Author: Megan Flynn Peterson
Recipe type: Sandwich
Prep time:
Cook time:
Total time:
Serves: 2
Ingredients
2 sandwich rolls (French bread, sourdough, or hoagie rolls)

1/4-1/2 pound of cooked Dungeness crab meat

3-4 leaves of butter lettuce, washed and dried

4 slices of tomato

1/4 cup mayonnaise

1 tablespoon Dijon mustard

2 teaspoons chopped capers

1 green onion, sliced finely

A squeeze of fresh lemon juice

Salt and pepper, to taste
Instructions
If not sliced already, cut your rolls in half and toast for 4-5 minutes (or until lightly browned) under the broiler of your oven.
In a small bowl, combine mayo, mustard, capers, green onion, and lemon juice. Season with salt and pepper. Remove the bread from the oven and spread aioli over each side (or just one, if you prefer).
Top the bottom piece of bread with lettuce, tomato, and half of the crab. Place the top piece and slice in half if desired. Repeat on other roll.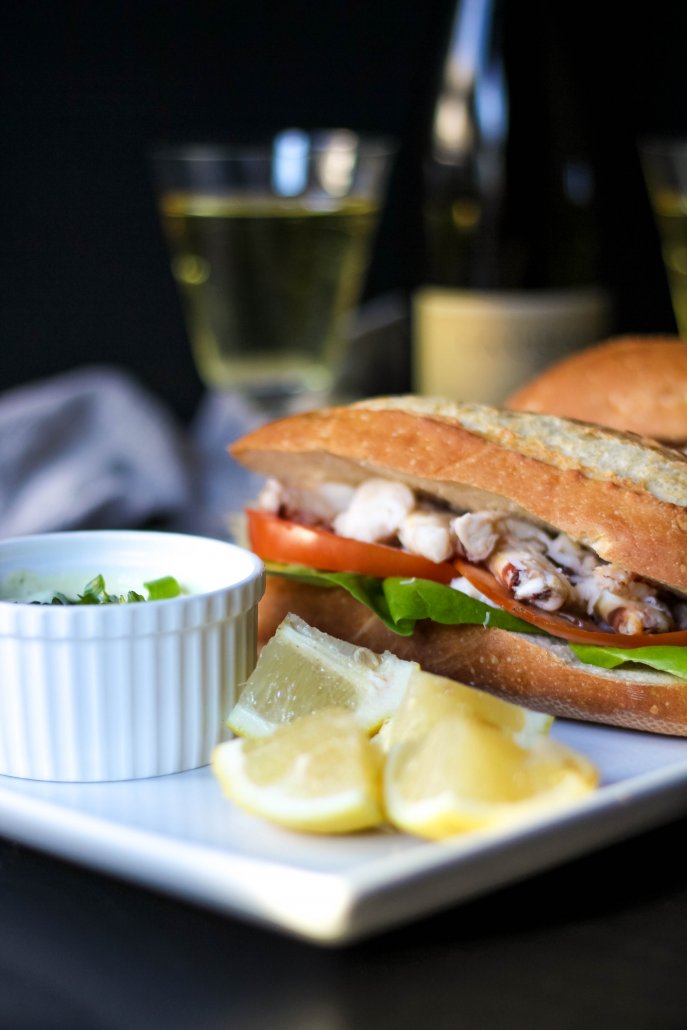 I don't know if there's anything more satisfying than a warm, buttery loaf of bread that's been lightly toasted, unless of course you're slathering it with a tangy caper and lemon aioli and then topping the whole thing with butter lettuce, sliced tomato, and lots of fresh crab. Can you say, YUM?
As far as wine, crab and Chardonnay are forever BFFs. For this fresh Dungeness Crab sandwich, I paired it with a slightly chilled glass of La Crema Monterey Chardonnay. The bright, citrus and tropical notes and juicy acidity of the wine, not to mention it's ocean influence since it's from Monterey, made it an awesome afternoon pairing.
So there you have it! An elegant, delicious lunch that's super easy to throw together.