Holiday Shine: Gold Patterned Candle Holder DIY
Hi there!  It's Amy from Homey Oh My with a Gold Patterned Candle Holder DIY to add shine to your holiday table this season.  If there's one thing I never decorate the table without, it's candles. They're the easiest and most affordable way to create a warm and inviting table without putting in a ton of work.  There really doesn't need to be much else for the table to feel decorated for a party, but for some extra shine, try adding on these gold metallic designs to your candle holders for a special and unique touch.  It's all in the details!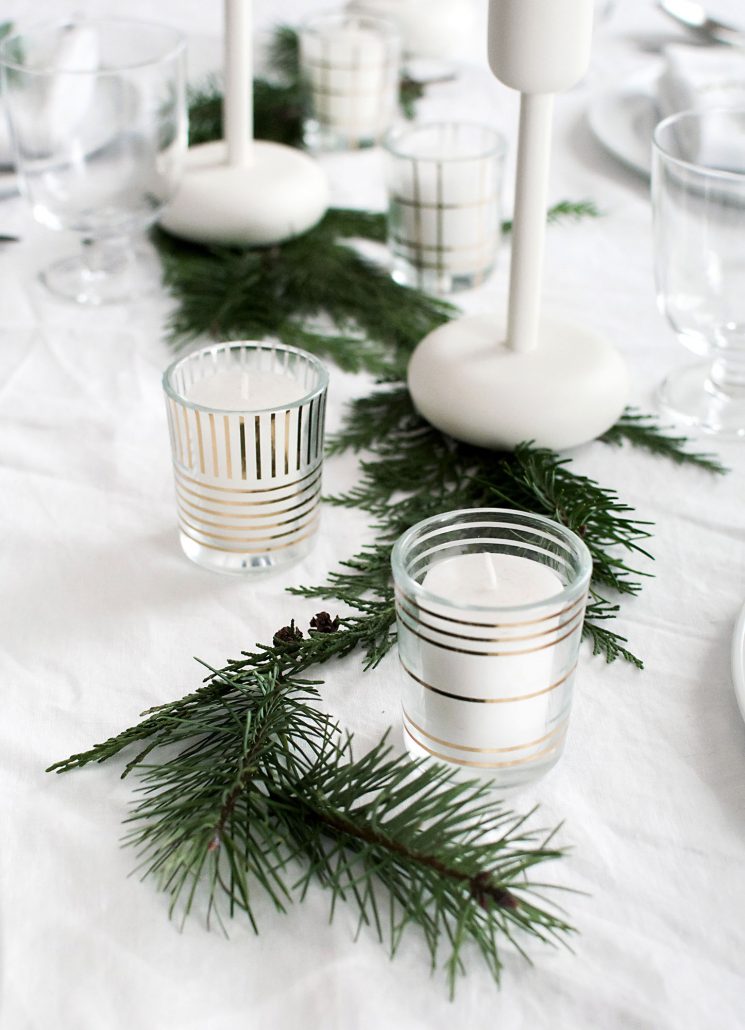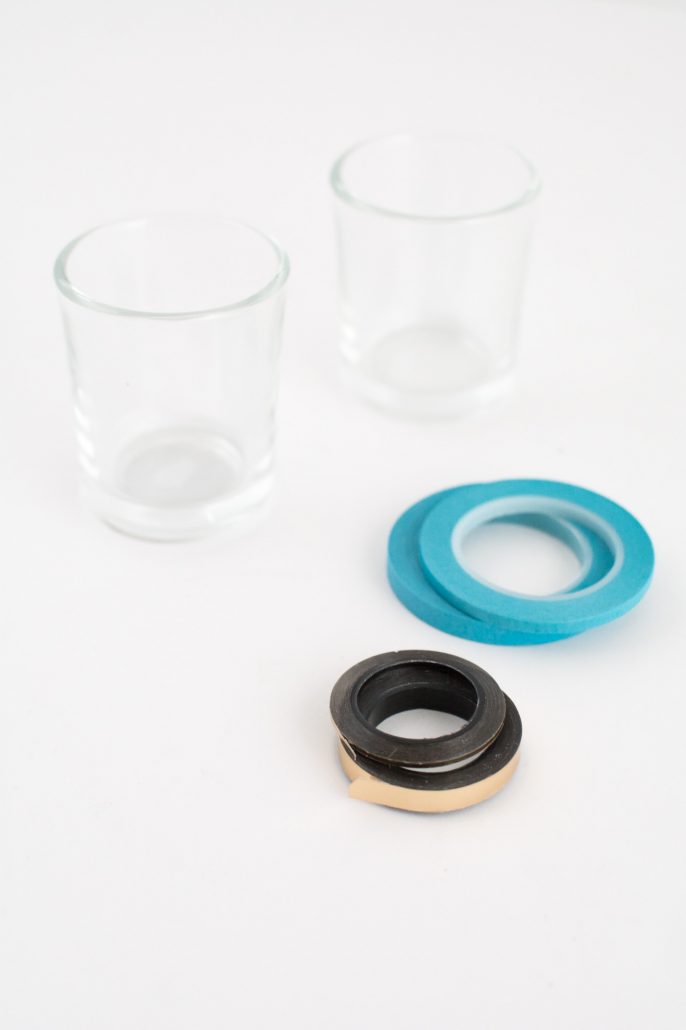 Materials:
– glass votive candle holders
– gold metallic tape
– patterning tape
Gold Patterned Candle Holder DIY Instructions:

Before starting, wipe down the outside of the glass with some rubbing alcohol to remove any dust or oils.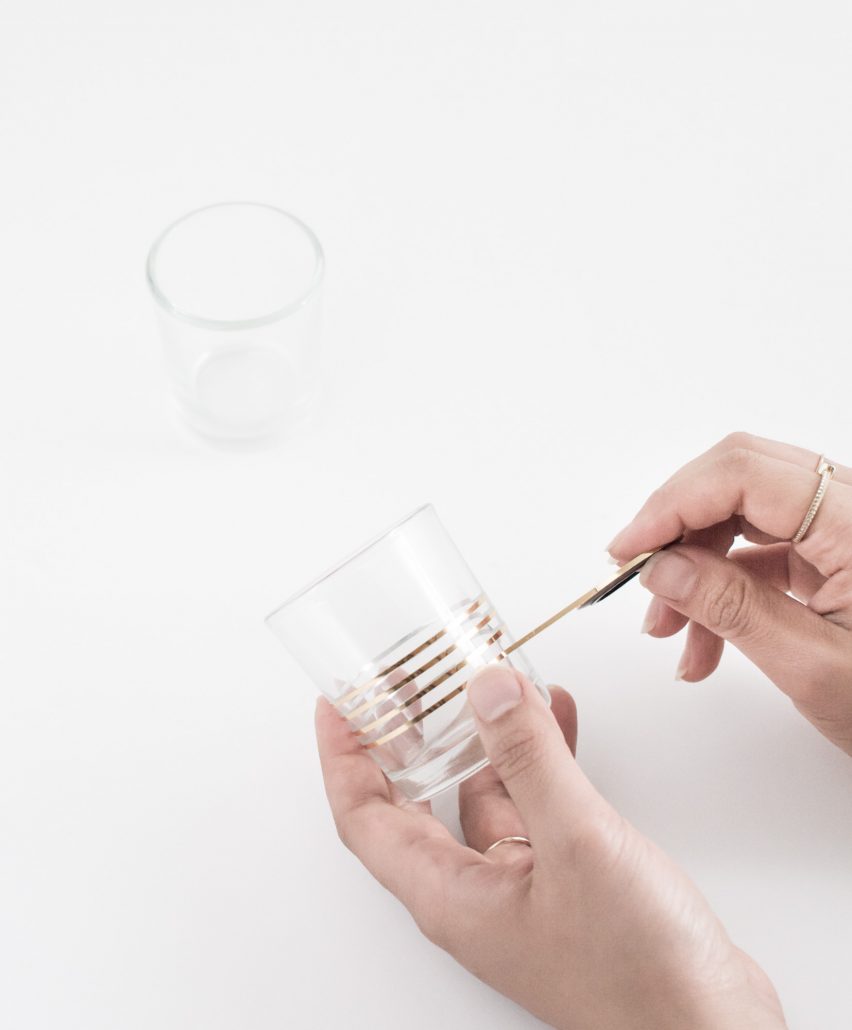 This DIY is simply creating any designs you wish with the metallic tape.  Sticking with straight and geometric designs will yield the cleanest results.
Use patterning tape for more consistent and exact spacing.  Here I used the patterning tape to help with the distance between the horizontal and vertical lines as well as the spacing between the vertical lines.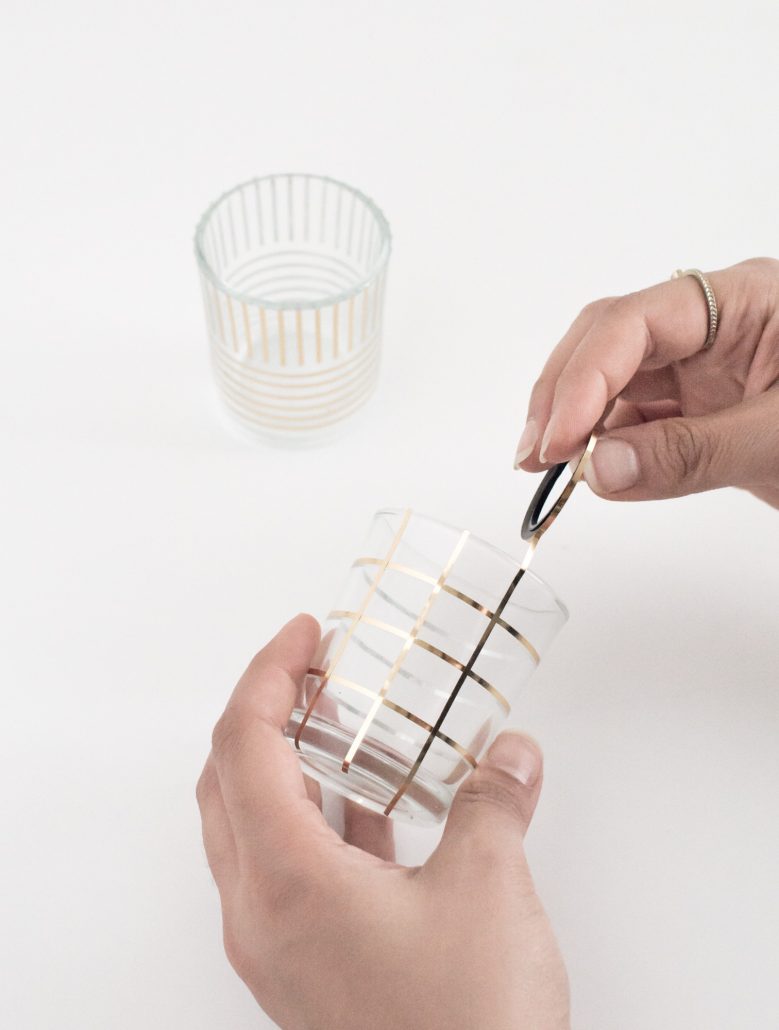 Free handing a design is completely ok, too.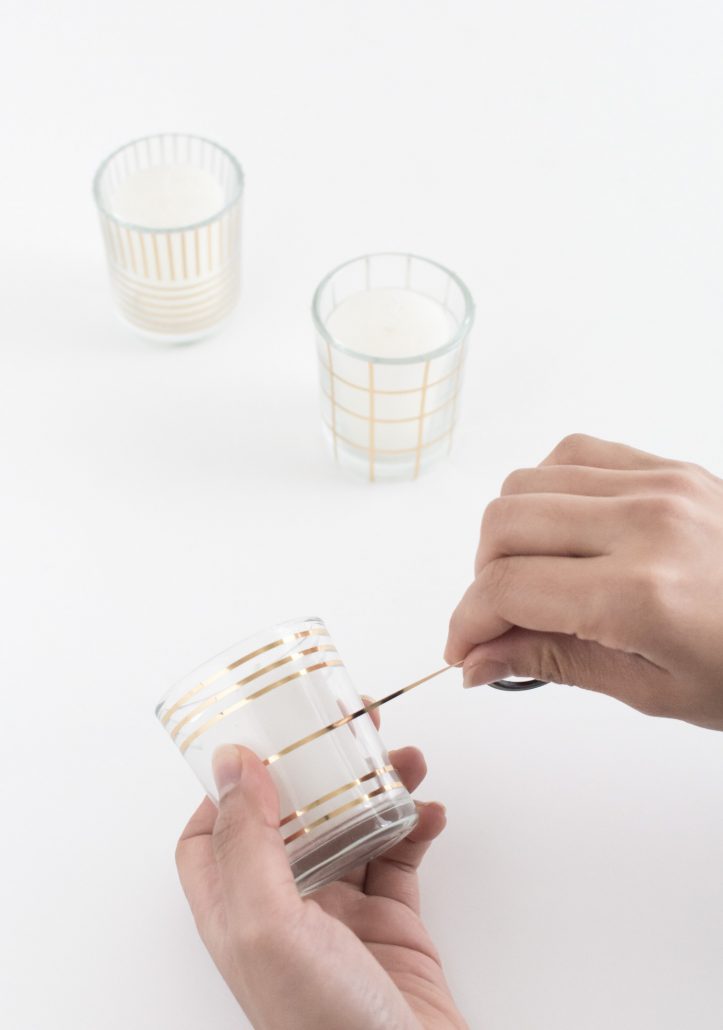 Top tip: If you're taping around the glass like this, start and stop each line of tape all on the same side, that way the tape ends aren't showing randomly all over.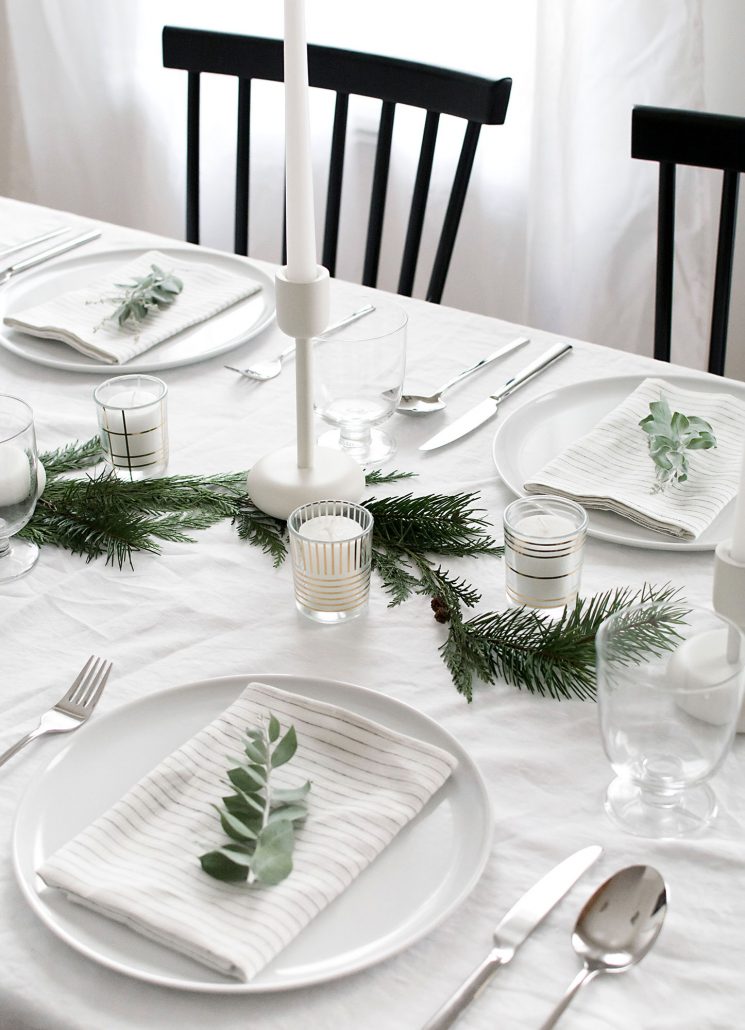 Place candles in the holders and they're ready to be sprinkled across your holiday table.  Lay greens along the center and weave them around the candles for a modern and elegant centerpiece alternative.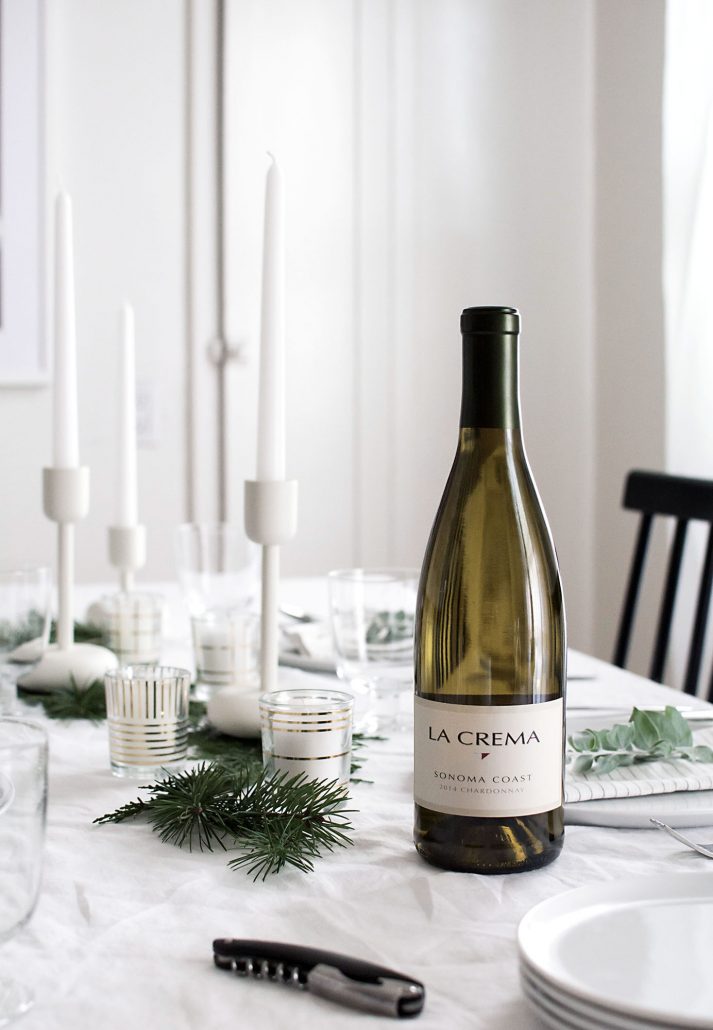 Get creative with your designs and even the color tape you use!  Aside from loving gold, I was inspired by the golden glow of La Crema's Sonoma Coast Chardonnay which is one of my absolute favorite wines for the crisp citrus flavors.  We'll definitely be serving this at our table this holiday.